Invention can change the world! We partnered with CRIN (Child Rights International Network) to present The Climate Champions challenge. It asked children across the globe to come up with invention ideas to help protect our planet. The two themes of the challenge were sustainability and biodiversity.
Nearly 800 children from 27 countries contributed ideas that could help heal and conserve our world. Ten were chosen to be made real by a range of talented artists using various mediums and they were exhibited at the Palais de Nations in Geneva in September 2022.
Opening up conversations about climate change, animal conservation, and our environment to children is of vital importance. Not only can we nurture in them a burgeoning interest for the health of our planet, but their imaginations can come up with amazing solutions to the problems it faces.
The Climate Champions challenge proved that kids across the globe truly care about the state the world will be in when they are the generation that must deal with its crises. We believe they should be included in important environmental decisions because they are the ones who will be dealing with the consequences. We hope the passion, intelligence, and bold voices of the climate champions who took part have inspired grown-ups who have the ability to implement change to take note. CRIN (Child Rights International Network) and The Rights Studio partnered with us to present the challenge.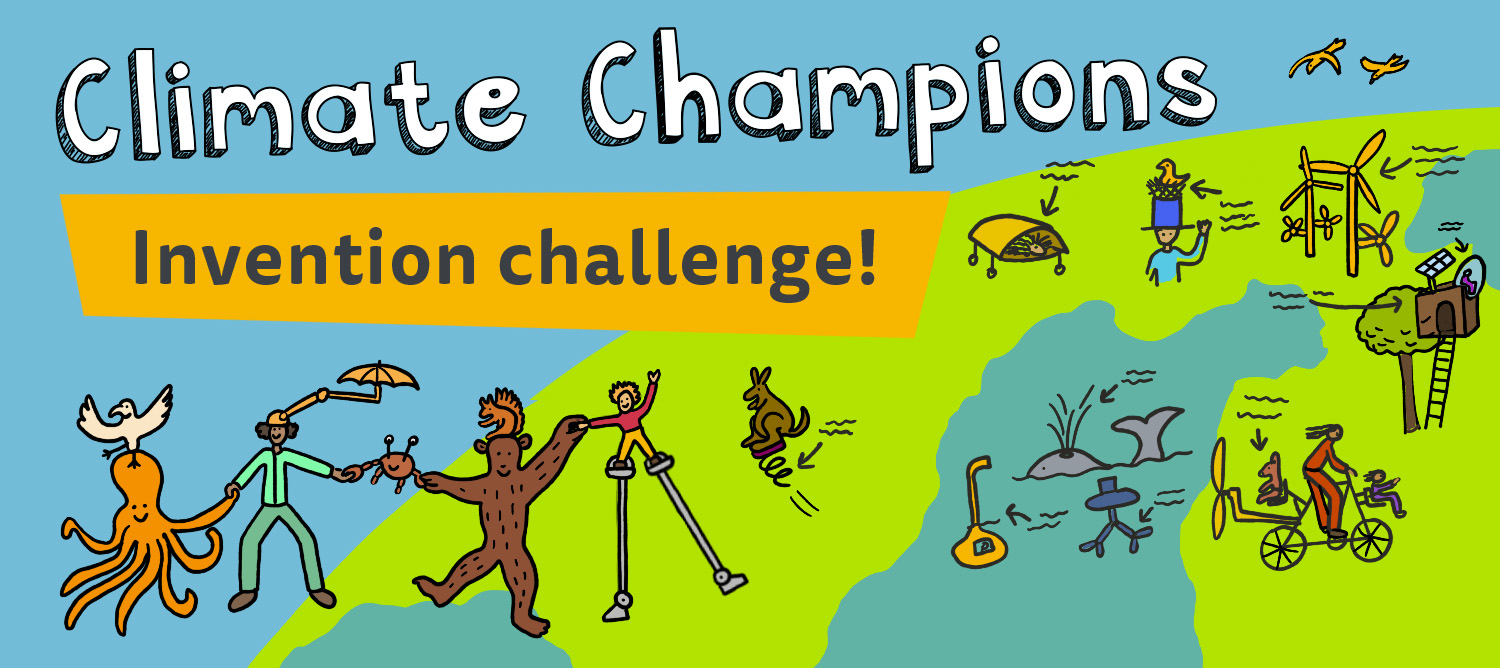 The challenge's two main themes were sustainability and biodiversity. The scope of the challenge meant that the little inventors could approach it via a specific field they were interested in, be it using sustainable energy, protecting an endangered species, or combating pollution. Nearly 800 children from 27 countries across the world submitted an invention idea, irrefutably a strong collection of concerned voices. We were tasked with the incredibly difficult job of creating a shortlist of the Climate Champions top 10 ideas. Here are the final picks:
Cow Butt Balloon
This is an invention that catches the eye – the Cow Butt Balloon by Zeya, age 8 from the US. It collects cow toots and converts the methane into fuel that is stored in a tank for various uses. That's one way to power your home! The talented Chloe Rodham brought it to life via animation.
The Compost Bee
We're buzzin' about this one. Harrison, age 10 from the UK, wanted to minimise waste. The Compost Bee was the result! You fill up the bee with compostable material, then when it's full it will fly to a compost area to deposit it. It's even powered by sustainable energy sources. Artist Lottie Smith brought it to life in the form of a large, 3D cardboard model.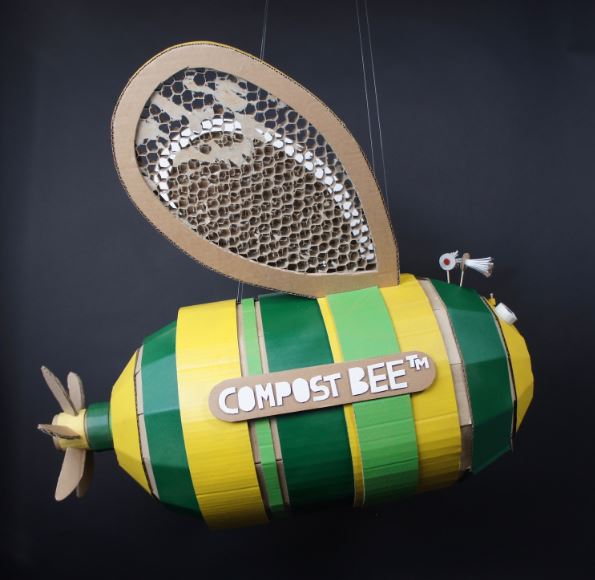 The Snowflake Maker
Avery, age 6 from the US, created The Snowflake Maker to preserve polar bear homes. The device blows out fresh snowflakes to keep them cold! Concept artist Octavio Sebastian brought this ice cool invention to life in the form of an intricate and beautiful digital illustration.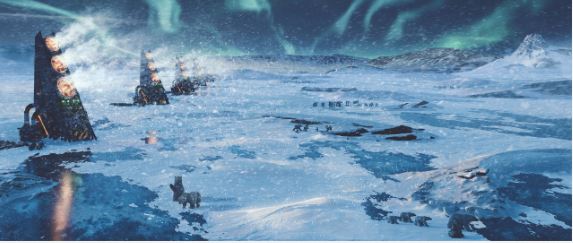 The All-Weather Bike
We all know cars cause pollution, so we should look to travel by more sustainable means. Check out The All-Weather Bike! Helena, age 10 from Germany, invented the bike to both shield from all weather conditions and get around in a more eco-friendly way. Gary Pogue brought it to life in the form of a spectacular digital 3D render.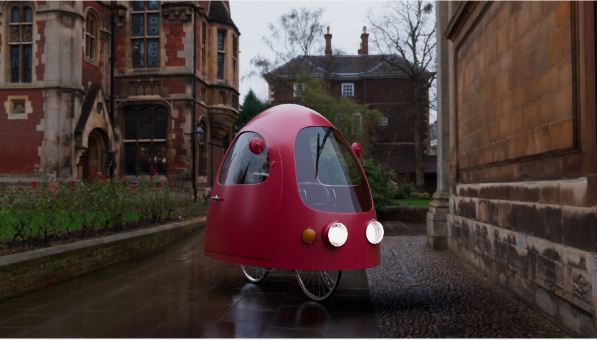 Toxic Chemicals Detector
Toxic Chemicals Detector, by Kiara, age 10 from Zimbabwe, tests water that is flowing into the ocean to see if it is contaminated. If it is, a valve stops it from entering the larger body of water. Cleaner oceans equal a healthier planet. Hung Lu Chan brought Kiara's creation to life by transforming it into a digital 3D render.
Convenient Bike Planter (CBP)
This is a bike that does it all: provides a ride, some exercise, and the planting of trees! Populate nature in style using Melody, age 11 from Australia's creation, the Convenient Bike Planter (CBP). Pedalling along triggers a system that plants seeds and waters them. Andres Torres brought it to life via a digital 3D render.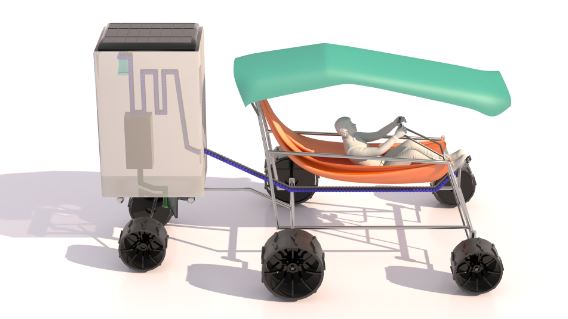 Super Hat 2021
A super garment indeed, the Super Hat 2021! Benjamin, age 9 from the UK, invented the hat to act as a hub for birds and insects, to attract and feed them. It would help increase biodiversity. Little Inventors very own Design Lead, Ellie Birkhead, brought the hat to life using a mixture of dried and felt flowers, moss and fallen branches.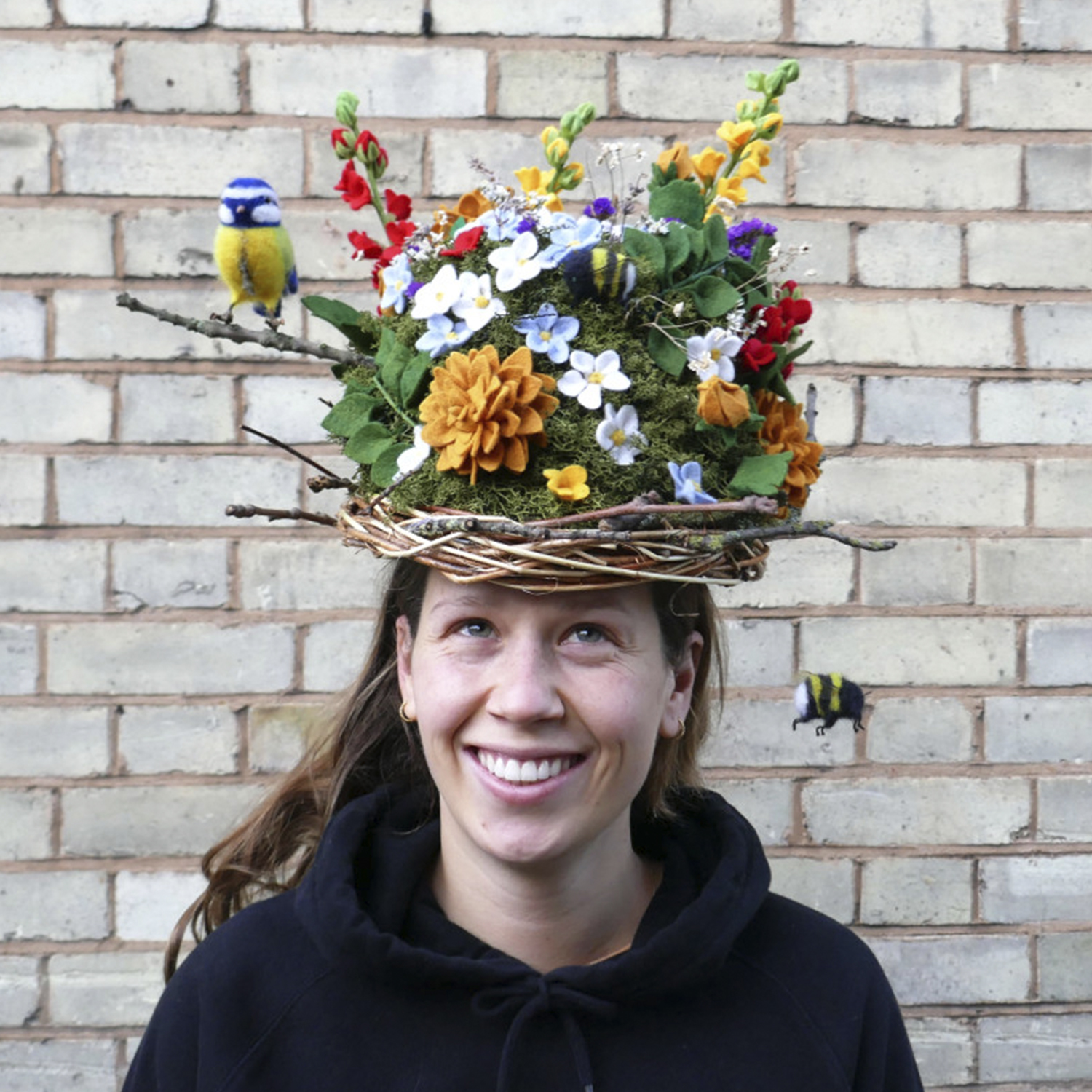 Park, Move and Recharge
Francesco, age 8 from Italy, had this to say about his seemingly endless energy, "my parents always tell me that I have a lot of energy because I never sit still. To 'unload me' they take me to the playground". He realised how much kinetic energy is created there and that it could be used to power batteries, hence Park, Move and Recharge! Giulia brought it to life as a delightful animation.
Enalgae
Arthur and Frida, age 8 and 13 respectively from the UK, concocted Enalgae, a machine that uses algae to help solve the climate crisis. It can be used in any home and is a sustainable energy and biodegradable powerhouse! Product designer Jin-ho brought it to life as a digital 3D render.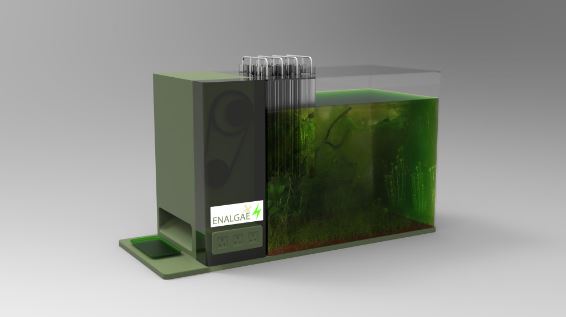 Avión de Semillas
Avión de Semillas is powered by solar energy and plants lots of seeds from the sky! Diego, age 8 from the Dominican Republic, considered how large of an area an airplane could cover and therefore how many plants could flourish. Giulia brought it to life via animation.
The children that took part in the challenge were able to take away how their own impact, and the larger impact of human life, influences the environment and how approaching things more sustainably can lead to big changes. Their efforts demonstrated how they wish to see life in all of its diversity thrive and that they yearn for a better tomorrow.
Armed with the ideas of our climate champions, it was up to us to bring them to the attention of influential adults and make them listen. The top 10 shortlisted ideas have been showcased at the Climate Champions Exhibition at the Palais de Nations in Geneva for ten whole days. Our founder, Dominic Wilcox, opened the exhibition with a speech all about the value of children's voices when it comes to protecting our planet. You can see the highlights on our Twitter, Instagram, and Facebook. Be sure to follow CRIN too. If you would like to read the blog all about the Climate Champions Exhibition in Geneva, you can find it here.