PTI Engineered Plastics Inc.
Macomb Township

,

Michigan

,

US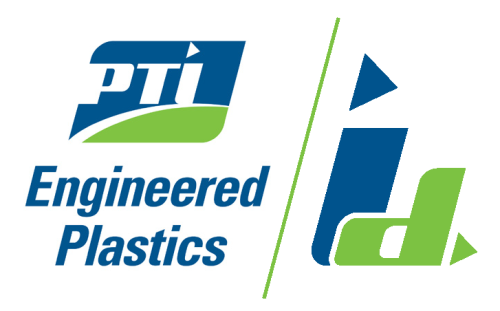 1 working on
Website:www.teampti.com
Twitter:@TEAM_PTI
Instagram:ptiengplastics
Job role:Product Design, Prototyping and Manufacturing
Skills:PTI Engineered Plastics together with its product design division, PTI Design, provides services that bring products from "art to part". The team at PTI Design is driven by innovation, designing products with aesthetics & manufacturing in mind, supplying all the necessary elements for product production. PTI Engineered Plastics provides custom tooling & part manufacturing. Having in-house design capability at PTI makes product development, prototyping and manufacturing a streamlined process!
The PTI Design team includes Creative Design Directing Manager Steve Elliott, and Principal Designer Mike Vettraino. Steve has been a "maker" since he was little and Mike likes being able to use his imagination each day at PTI Design and describes himself and Steve as having a "DIY Mindset" especially when something does not exist! Together they bring over 40 years of education and experience to the product design board and are excited to help bring Little Inventors' visions to life!
Recent blog entries
Snake of Doom Controller
This week our designers have developed a sketch of the Ocean Snake of Doom (OSD) controller based on Samantha's very detailed instructions. Cameras are located within the snake's eyes, so the controller is equipped with a display screen which will allow the snake's pilot to see the trash coming its way. The face of the controller has a directional keypad and buttons for maneuvering the snake up and down in the water. Buttons on the side of the controller operate the snake's mouth.
Second Meeting With Samantha
The team at PTI was excited to meet with Samantha and her teacher Kathy Pace to show them the progress they made on the Ocean Snake of Doom design!
Snake concept
The team continued working on modeling the snake's head and body using Solidworks, and working out the mechanical features such as how the snake's mouth would open to take in the trash and how the conveyor belt would function to move the plastic trash through the snake.
Samantha chose stainless steel to construct the Ocean Snake of Doom, the design team agreed this was a good choice of material that could hold up well in the harsh ocean environment.