Picker Upper Monster
Charlotte
Age

10
St. Clair Shores, US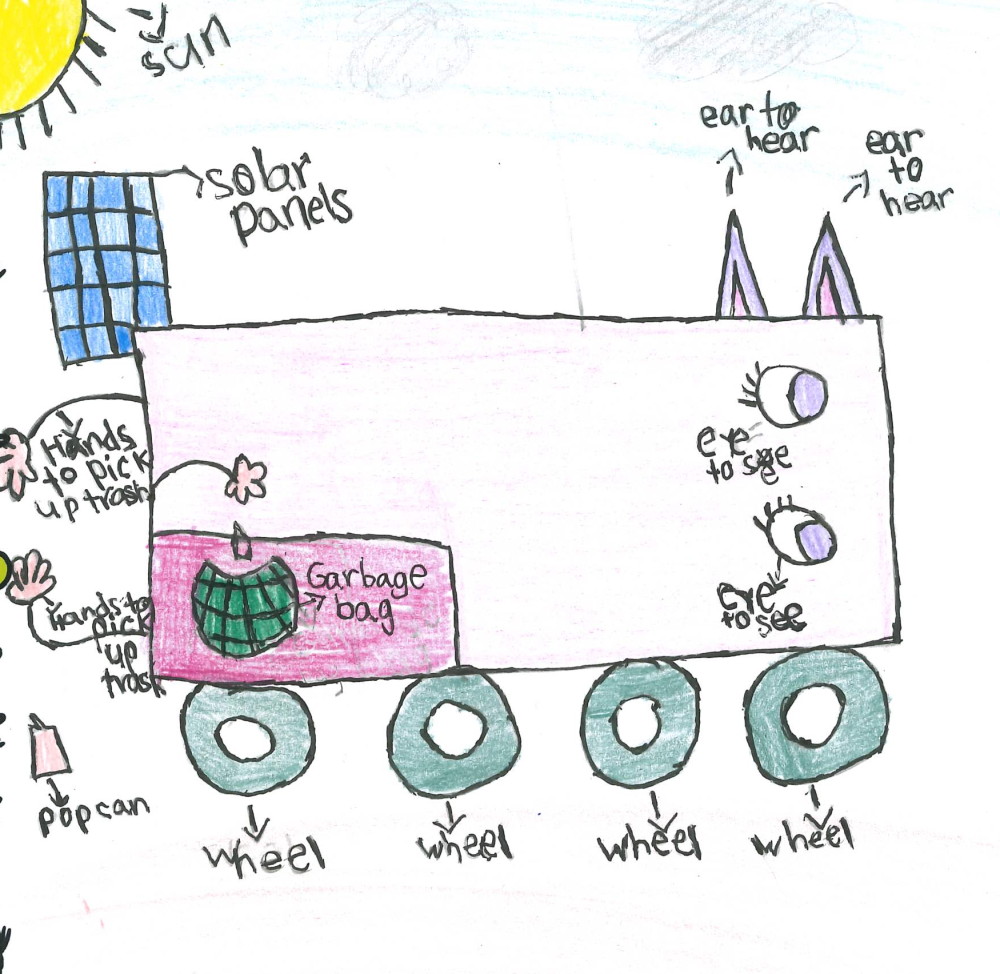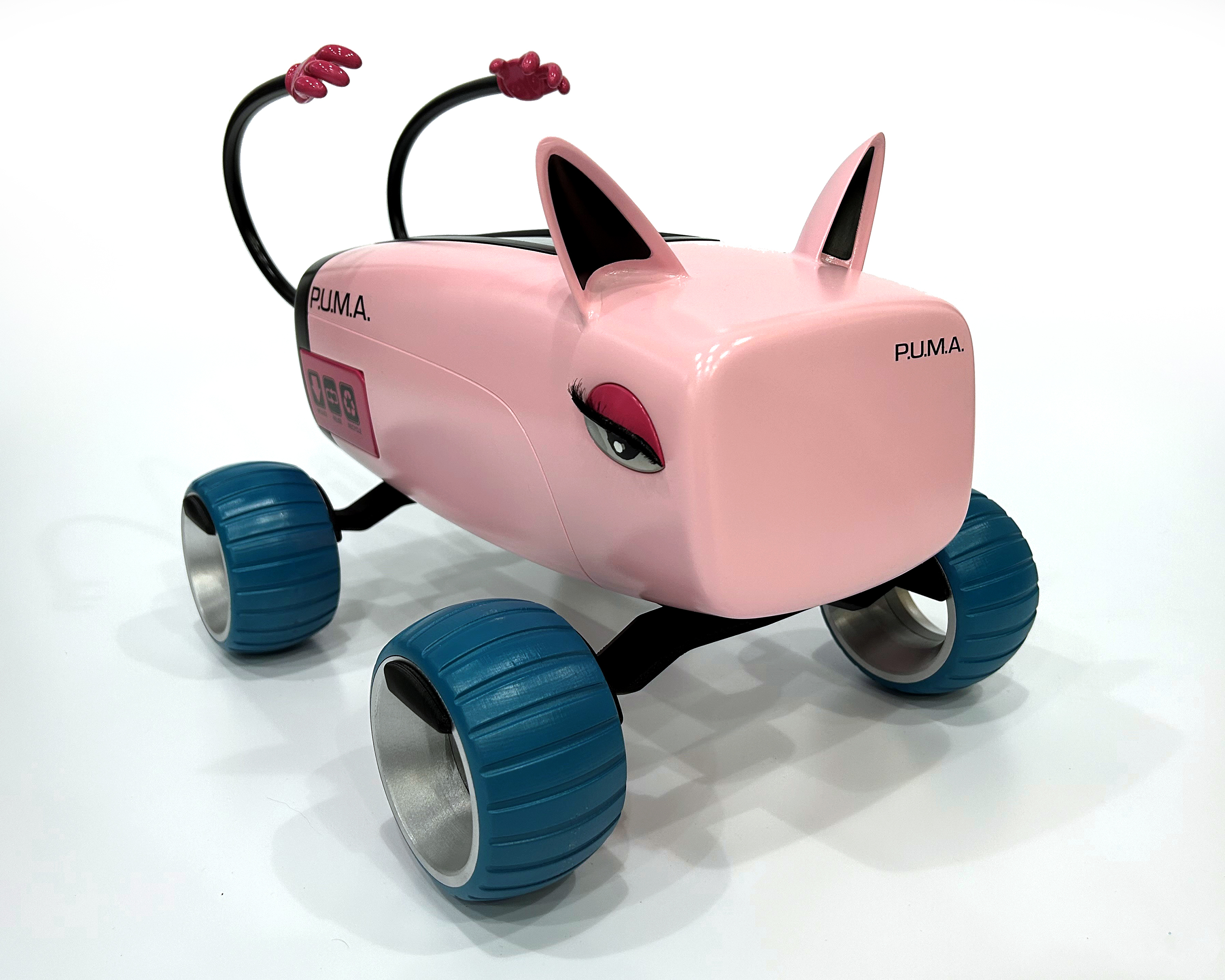 This idea has been brought to life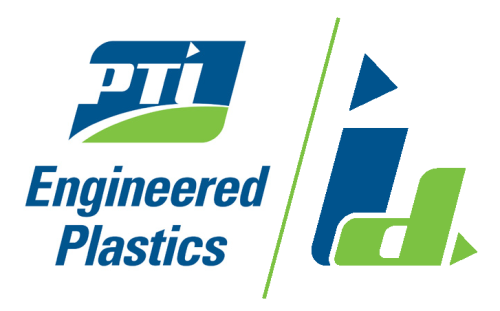 Macomb Township

,

Michigan

,

US
Leading the PTI Design team is Creative Design Directing Manager Steve Elliott. Steve has been a "maker" since he was little and likes being able to use his imagination each day at PTI Design and describes himself as having a "DIY Mindset" especially when something does not exist! The design team brings years of education and experience to the product design board and are excited to help bring Little Inventors' visions to life!
2 brought to life
PTI Engineered Plastics Inc. worked on bringing the Picker Upper Monster to life! This idea was invented by Charlotte.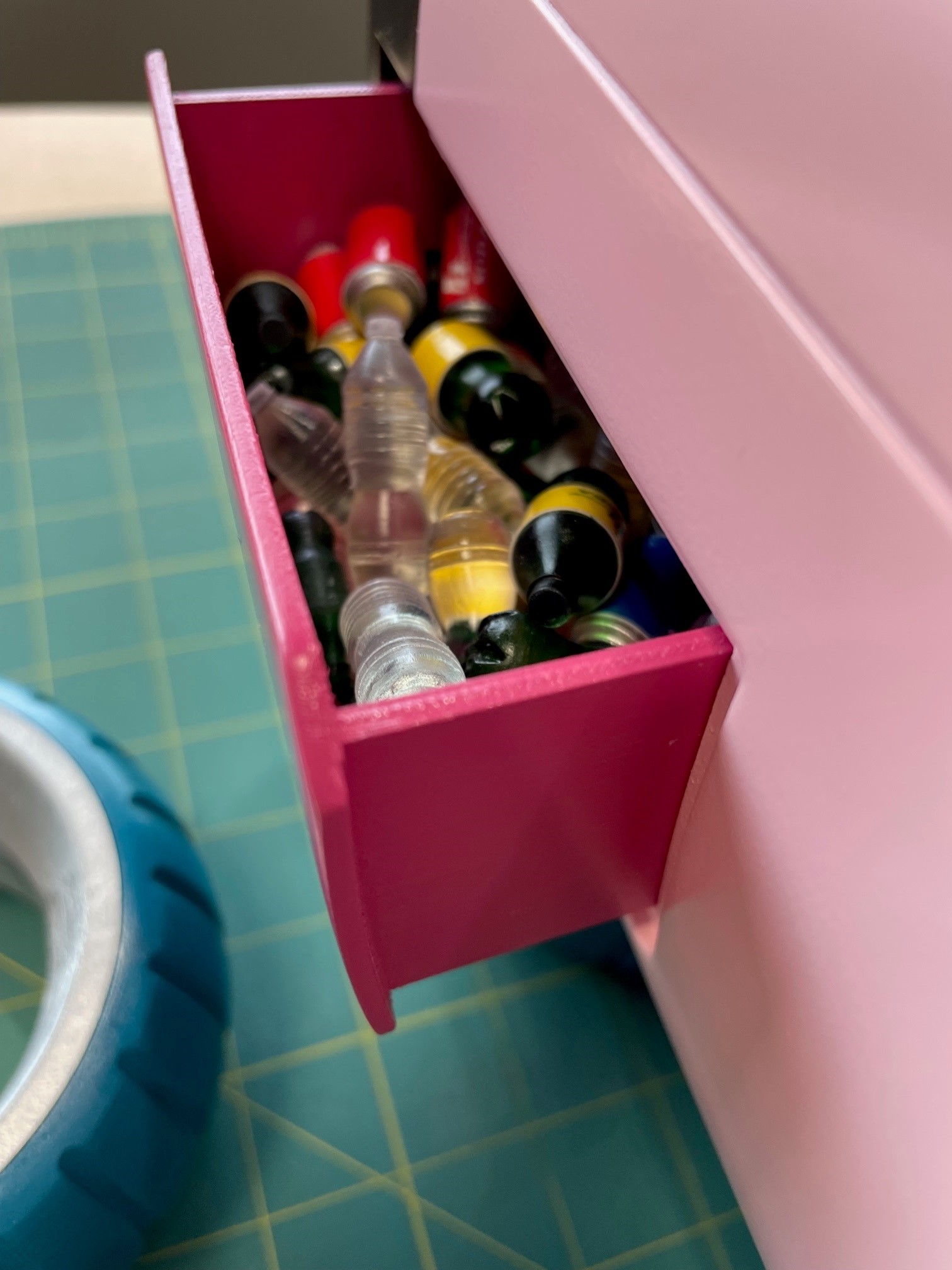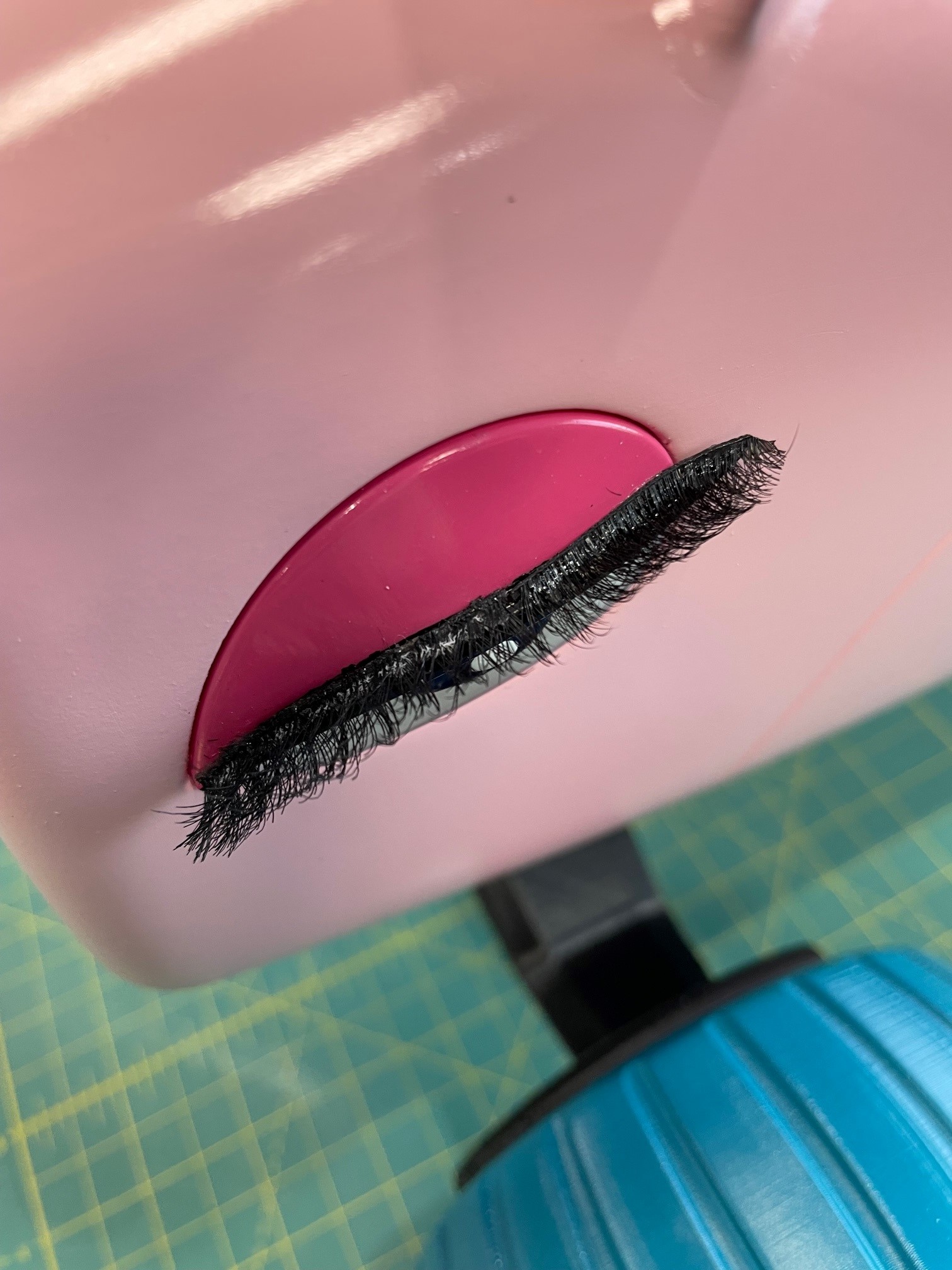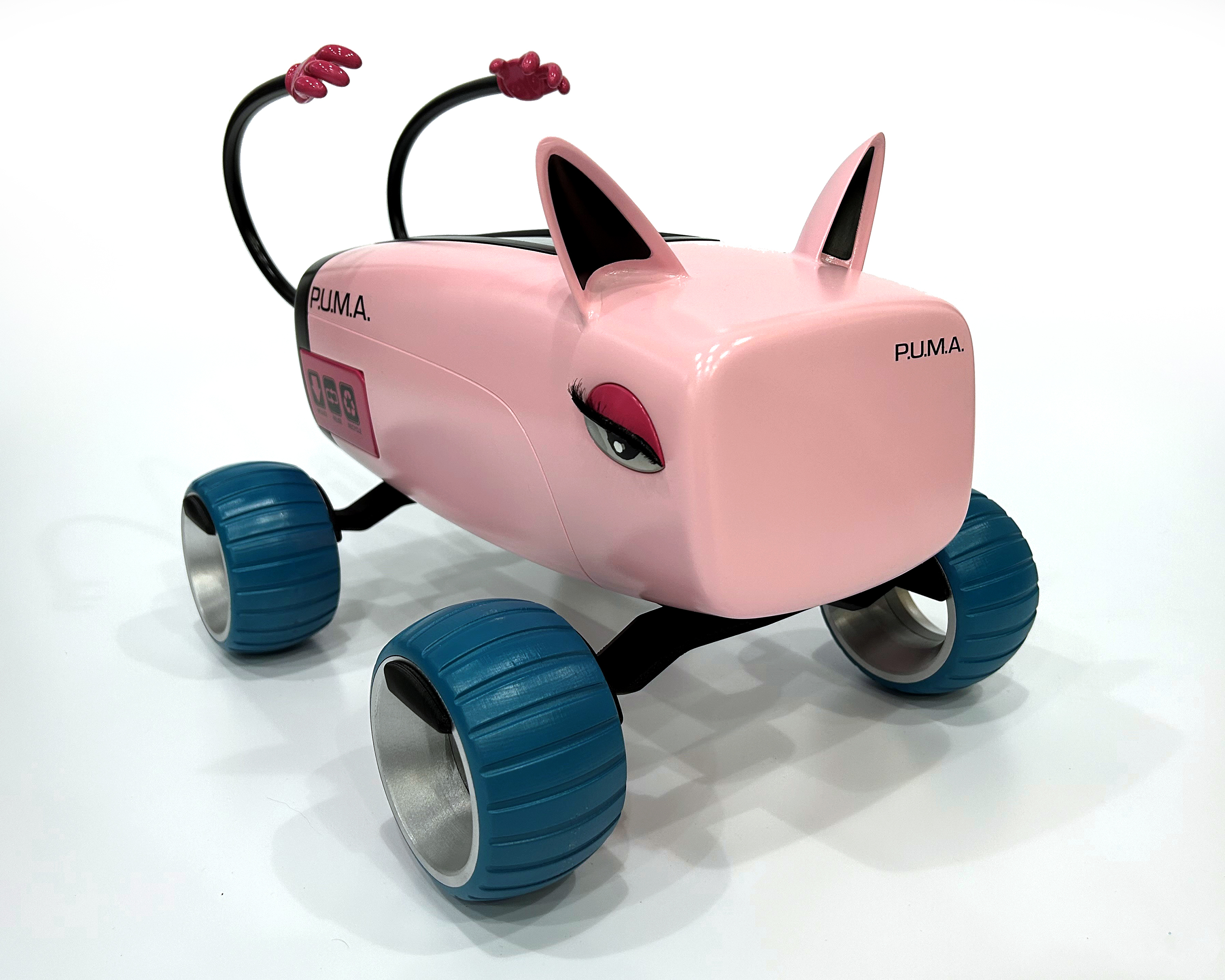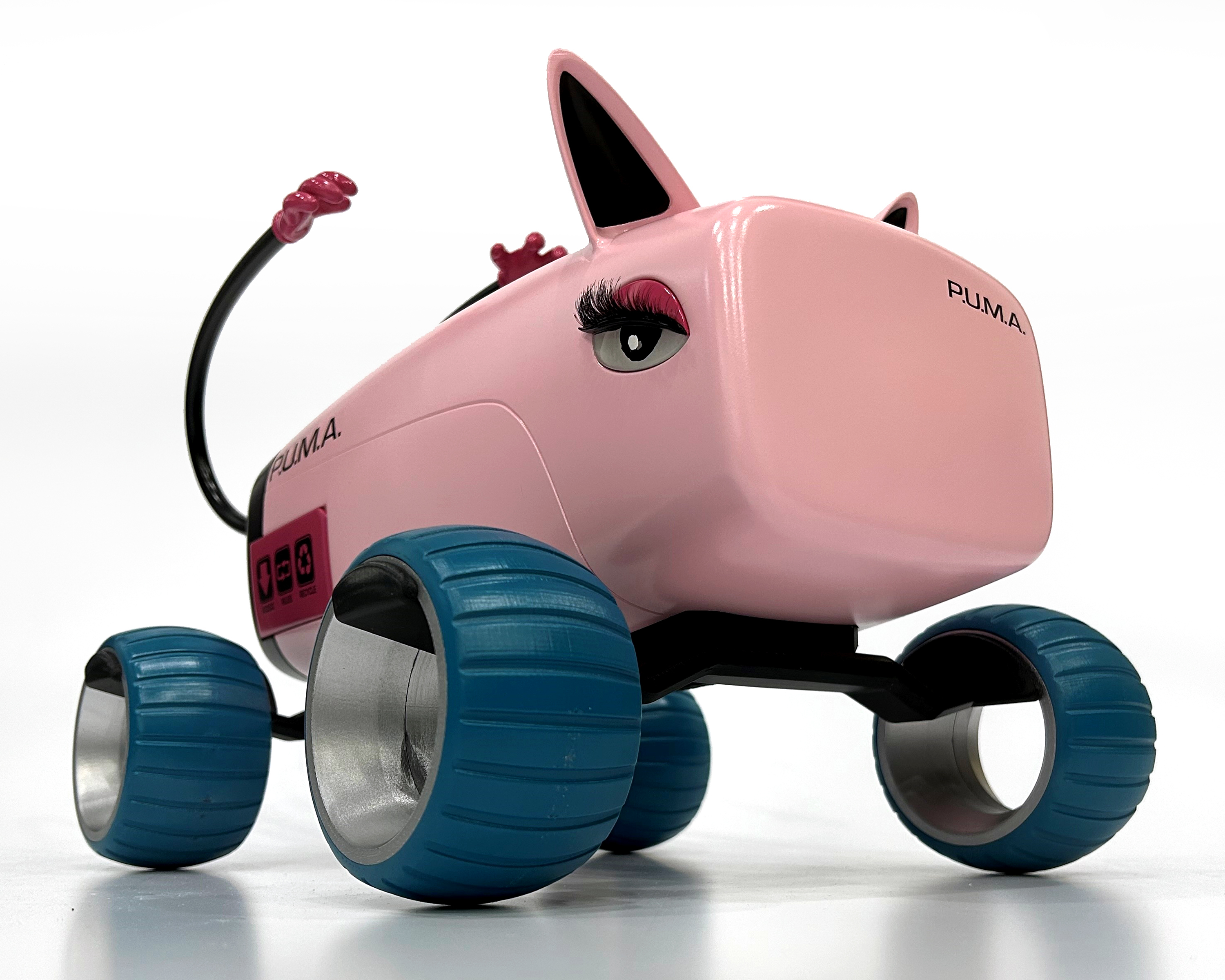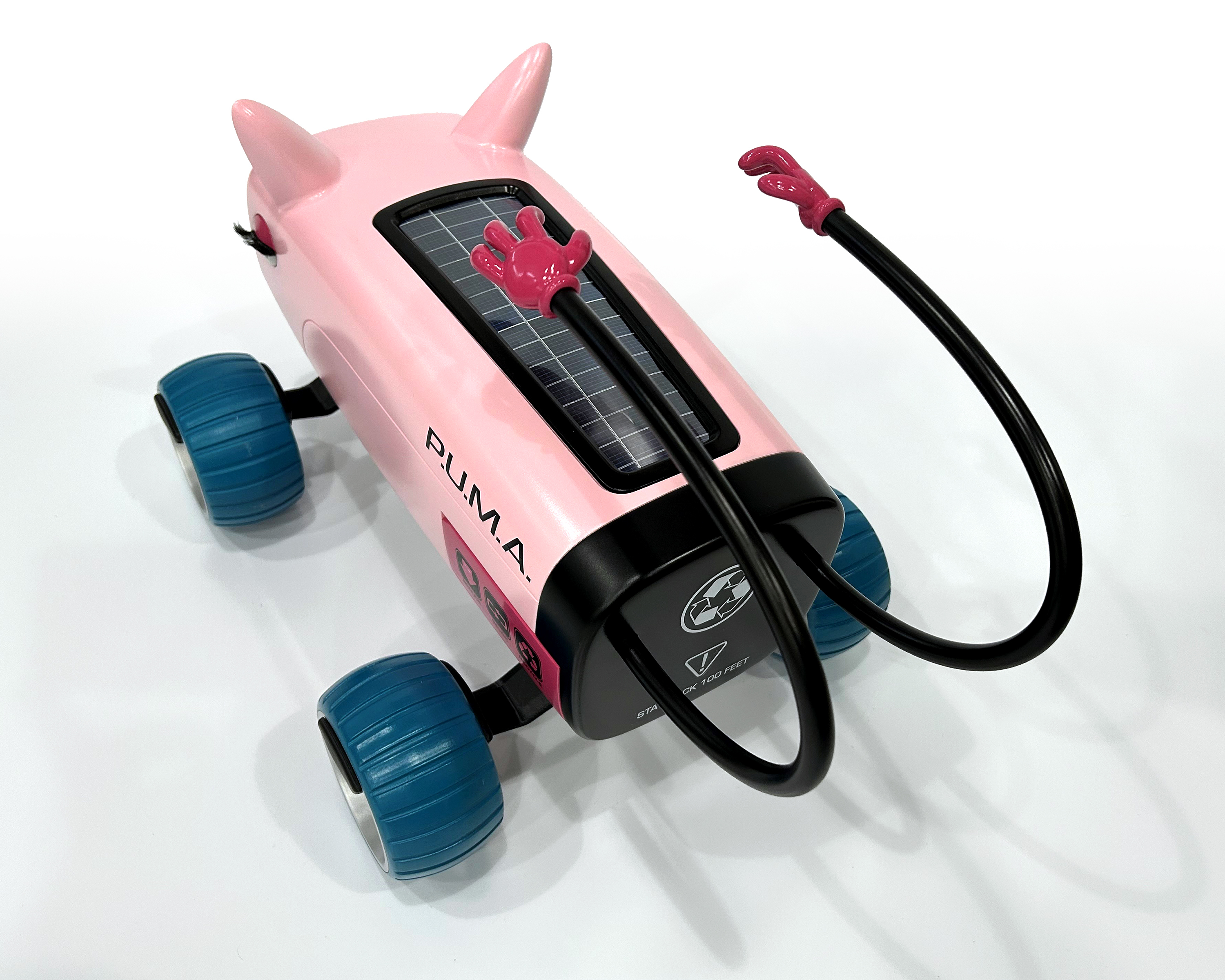 Maker blog entries
The Little Inventors Celebration and Project Reveal!
The Picker Upper Monster Autobot or P.U.M.A. was revealed last night at the Little Inventors Celebration in Macomb County!
Our team was honored to work with our inventor Charlotte to bring her invention to life. She has been a great partner and collaborator and we look forward to seeing what she does in the future! A big shout out to her incredible teacher Ms. Bloomhuff for inspiring her students and giving them the opportunity to explore their ideas!
Getting Ready for the Reveal!
Designer Steve Elliott is putting finishing touches on the exhibit display boards
Stay tuned for the project reveal on May 31st!
Details! Details! Details!
We're getting closer to the finish and it's all about creating details to bring the Picker Upper Monster to life!
It's All In The Details!
Printing continues and details are coming to life.Steve is printing the rims that will be attached to the wheels of the monster and taking the project details even further by designing and printing trash pieces!
Paint Work Continues!
Sanding is complete and the primary coat of paint is being applied! Eye details and body details are also getting second and third coats, we're getting closer to a finished model!
Prepping the model
The body of the Picker Upper Monster is done printing and now it needs to be sanded and prepped for painting. Any imperfections can be worked out here before a primary coat of paint is applied.
Painting begins!
As parts continue to be printed the paint process is beginning. Painting takes a lot of time as several coats need to be applied and there is a lot of attention to detail!
Printing and Graphic Ideas
Part printing continues with the main body of the monster and graphic ideas are coming to life. Stay tuned for an enhanced name and "acronym" for the Picker Upper Monster !
Picker Upper Hands
While printing the replacement solar panels, Steve is also printing the Picker Upper Hands that will gather trash. The hands are printed out of a clear material and are then cured.
Things don't always go as planned!
3D part printing is underway!
Designer Steve Elliott created a part print schedule to keep the project on track, however, things don't always go as planned. A component of the solar panel, which took several hours to print, didn't turn out quite as expected and has to be re-printed. It's important to always build in project time for situations just like this. A re-load of the program and material and the Picker Upper Monster will be back on track!
Monster part component printing
The Picker Upper Monster is coming to life! Eye details are being refined, 3D parts are taking shape and printing has begun!
CAD Model Creation!
Now that Charlotte and Steve have dialed in design elements Steve is beginning to create CAD models using Solidworks to bring Charlotte's Design to life!
Initial Design Review
Steve Elliott held a virtual design review meeting with Charlotte, inventor of the Picker Upper Monster. During the meeting they talked through different features Charlotte envisioned, including placement of the trash bin, and placement of the "eyes" of the monster and overall shape of the monster.
Concept Sketching Begins
Steve began sketching out ideas and picking a color palette for the Picker Upper Monster based on our first conversation with Charlotte. He will have a series of sketches ready to review for our next meeting with Charlotte where we will zero in on details of the monster! It's looking like kind of a cute monster don't you think?
Meeting our Inventor!
Last Friday we got to meet our inventor, Charlotte, and her teacher Ms. Bloomhuff and it was really exciting because Charlotte didn't know her idea had been selected until this call! She described her invention and Steve reviewed some of the features she put into the design and also showed her a mock up of device he worked on that is in production now. They discussed different materials that can be used to create a mock up and what might be possible for the Picker Upper Monster.