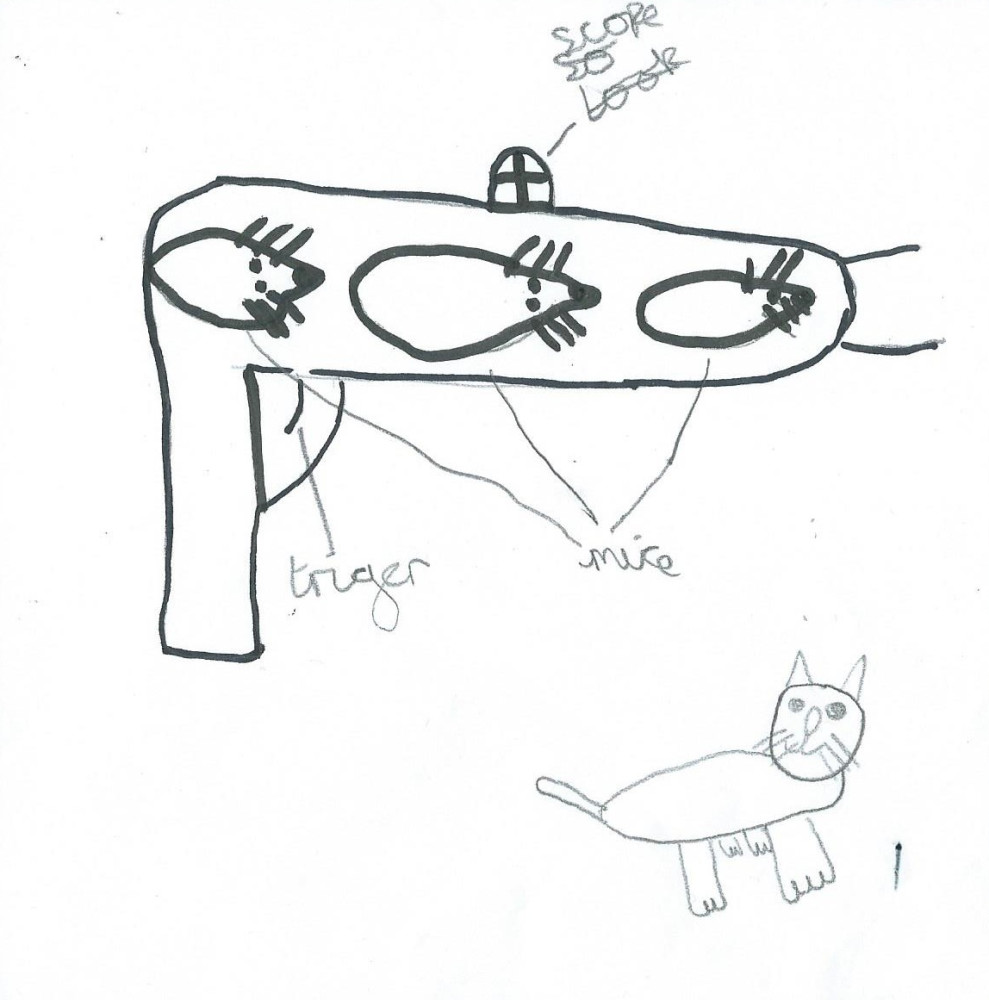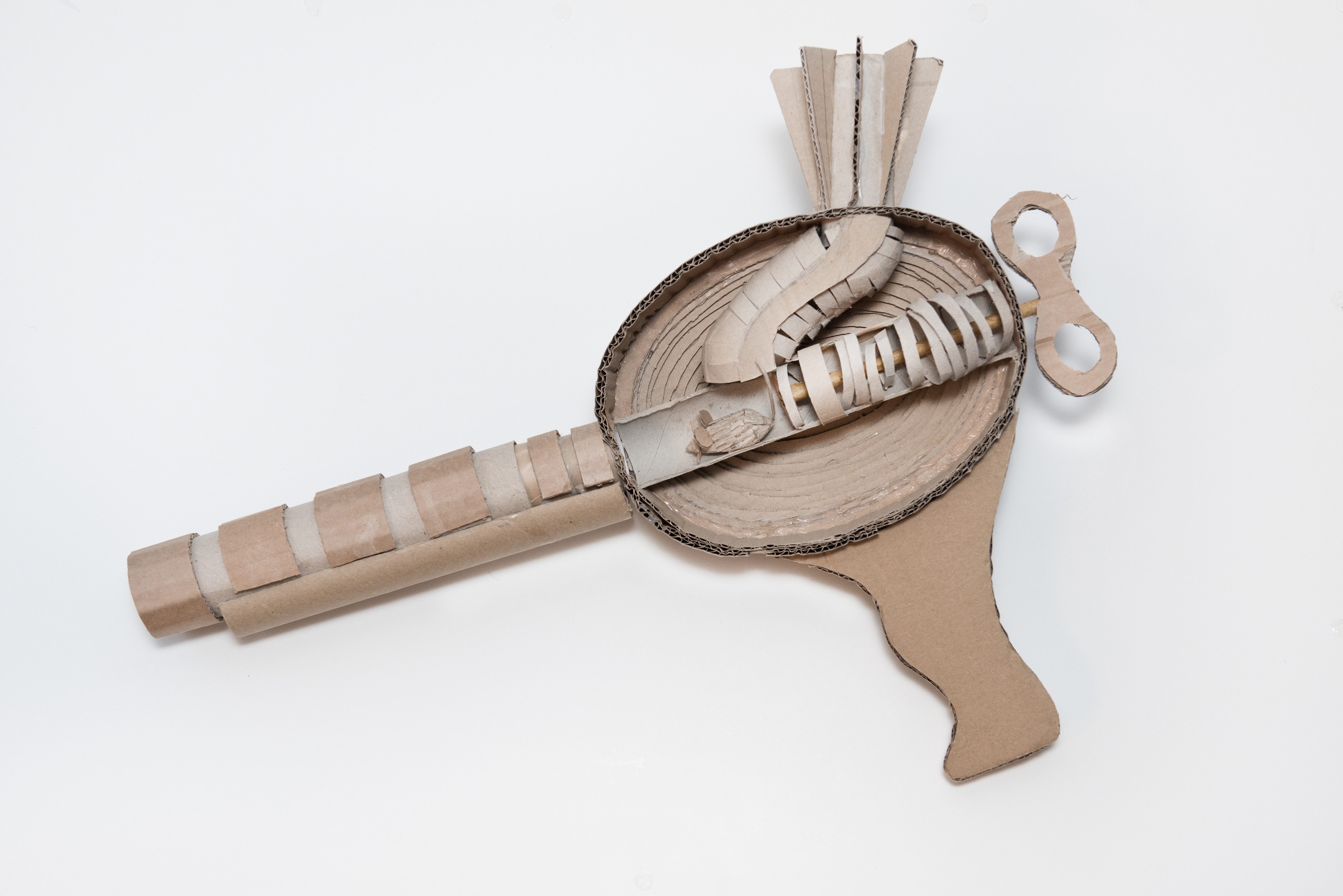 This idea has been brought to life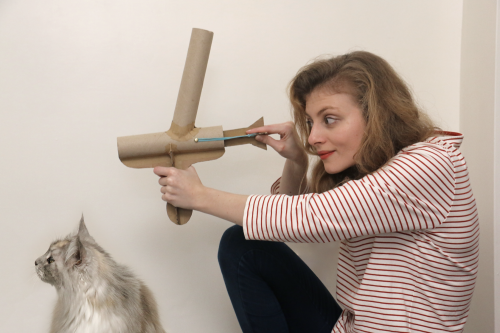 Newcastle Upon Tyne

,

Northumberland

,

UK
I'm an animator and model-maker based in Northumberland. I combine digital animation techniques with more traditional methods like stop motion. I enjoy sharing my skills with others - I'm an Associate Lecturer at Northumbria University and an animation mentor with TICE - introducing children to what it is like working in creative industries.
Magnificent maker
7 brought to life
2 working on
The super mouse shooter was invented by Ben for our North 2030 competitionm which a part of the Great Exhibition of the North!
It was brought to life by Chloe Rodham an animator from Sunderland, and one of our Magnificent Makers!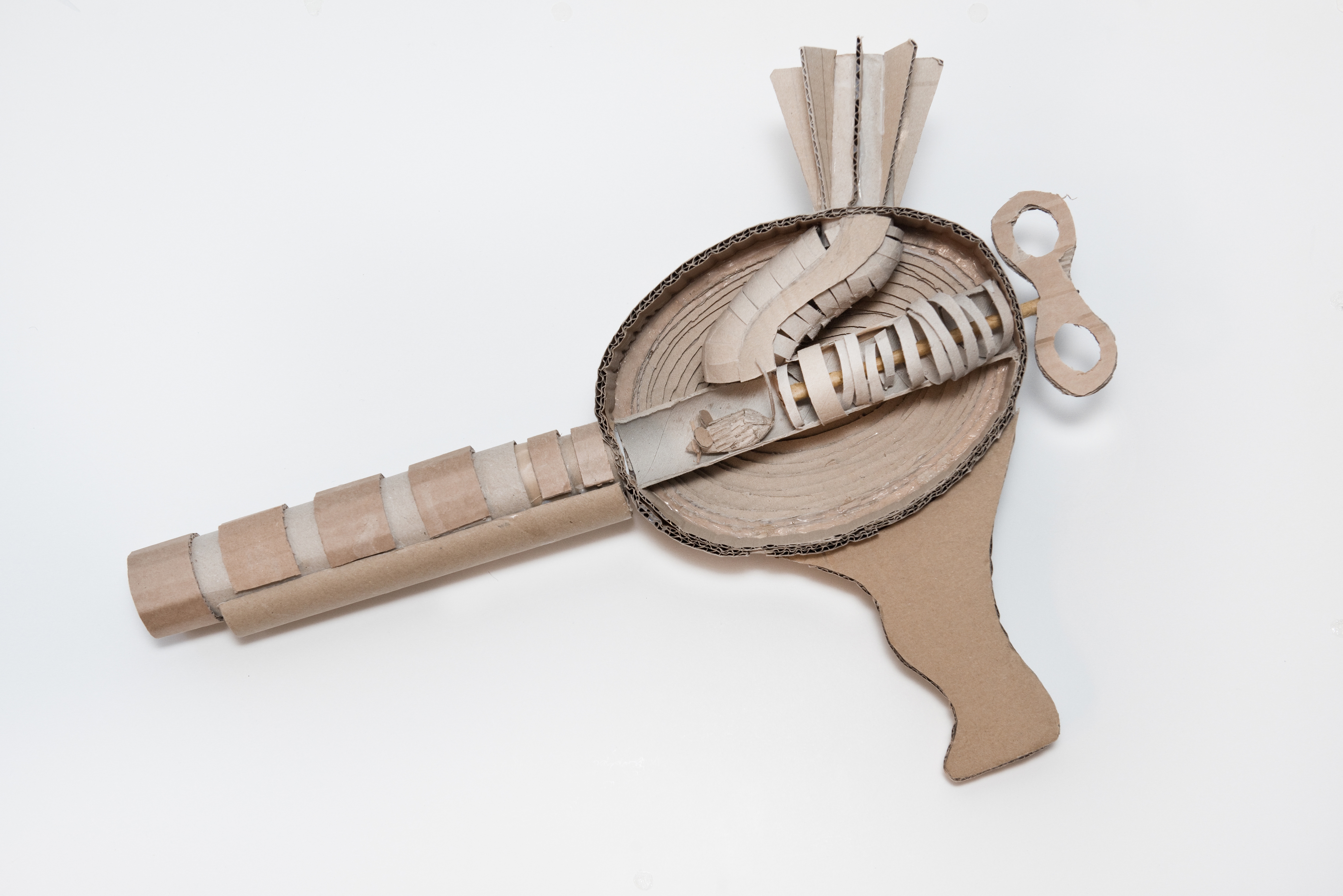 She created the cardboard sculpture at our makeathon at The National Glass centre. Find out more about the Makeathon event here
Chloe said,
'The invention design I chose to make into a prototype was the super mouse shooter - a device to propel toy mice at cats - I liked it because I thought it was definitely something my own cat would enjoy and the idea made me smile. I also liked the entrepreneurial thinking behind the design, which included an introductory 10% off offer. This design was also appropriate to construct using only cardboard, glue and tape. Because we were using cardboard, the construction was easy to adjust and rework as I built it. I had to think about how the device would practically function, using the illustrated design as a starting point. Making the prototype was so much fun!'