The Shredding Hat
Olo • Age 8
London, UK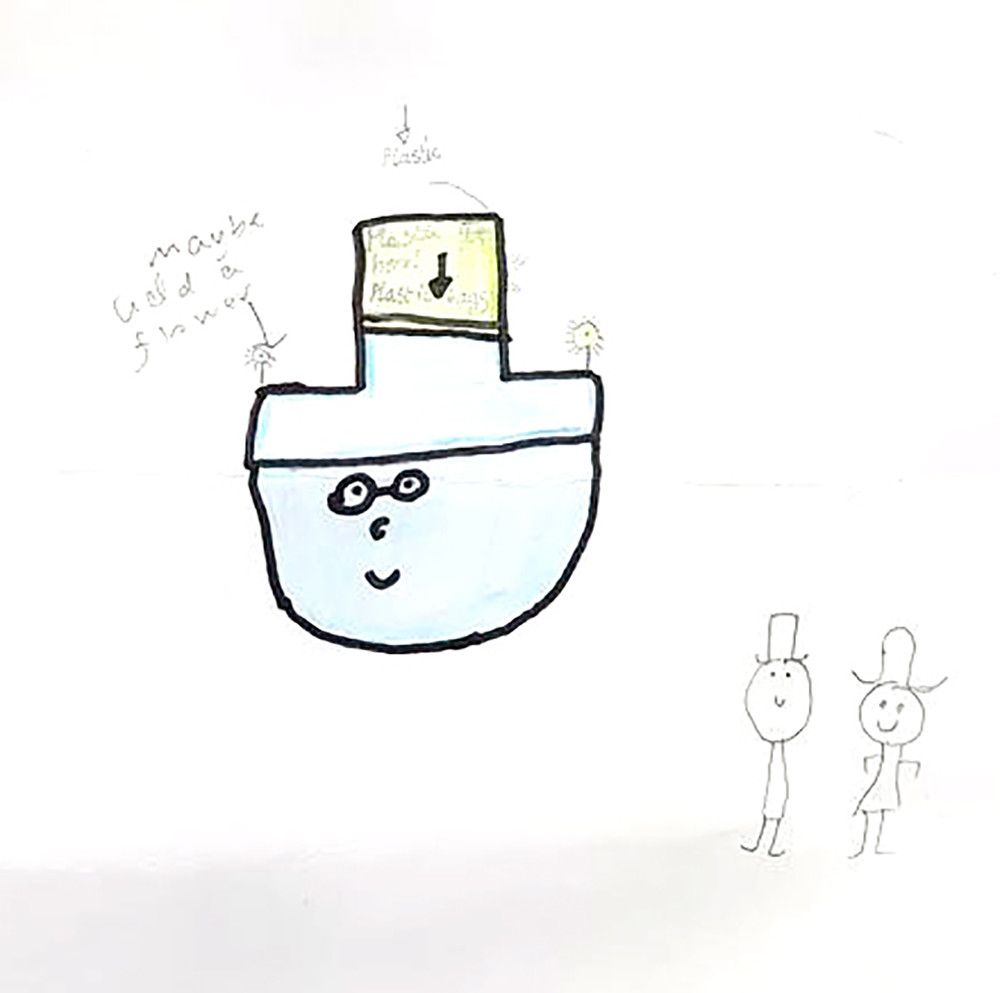 This idea has been made real
Olo's Shredding Hat is a great way to prevent littering and to encourage recycling too! Made into this hilarious and detailed animation by Thomas Pearson, a BA media student from Ravensbourne University!
Maker blog entries
A2 Poster
I've been working on an A2 Poster for the foam board at our presentation for the kids.
It's been a long time since I've drawn or illustrated anything, but I thought I'd put my hand to it. After drawing on paper, I scanned in my images, cleaned them up in Adobe Illustrator, then brought them into Adobe Photoshop to composite them.
I added some text to the illustration to give an idea as to how the invention works, and what the process is.
I thought it would be fun to make the design similar to a technical drawing/blueprint, much in the same style as the animation is, just slightly older looking, adding some digital wear-and-tear.
Animation
Recording:
Using Adobe Audition, and the microphones borrowed from the uni, I created a voice-over, and additional foley for a sound mix for the animation I am in the process of creating.
Animation:
I am in the process of creating a short, one minute animation using Adobe After Effects. I have all of my assets and vector resources ready, and am preparing them in three separate compositions. I currently have 36 seconds of the animation completed.
Note; all animation and composition is backed up to the cloud incase of technical difficulties.
A2 Poster:
I have also created an A2 poster for the exhibition upon showing my work to the children.
Drawing Angles for the Hat
The past two weeks, I've been sourcing vector resources online, and collating a folder of material to use in the animation I have been working upon within Adobe After Effects.
I have also drawn angles of the hat in the style of a 'technical drawing', so that I can scan them in, and use them as a base plate to extrude a 3D object from, within After Effects and Cinema 4D.
Today, I'll be recording a voiceover, and collecting/creating sound effects to use within the animation.