Move and groove ticket dispenser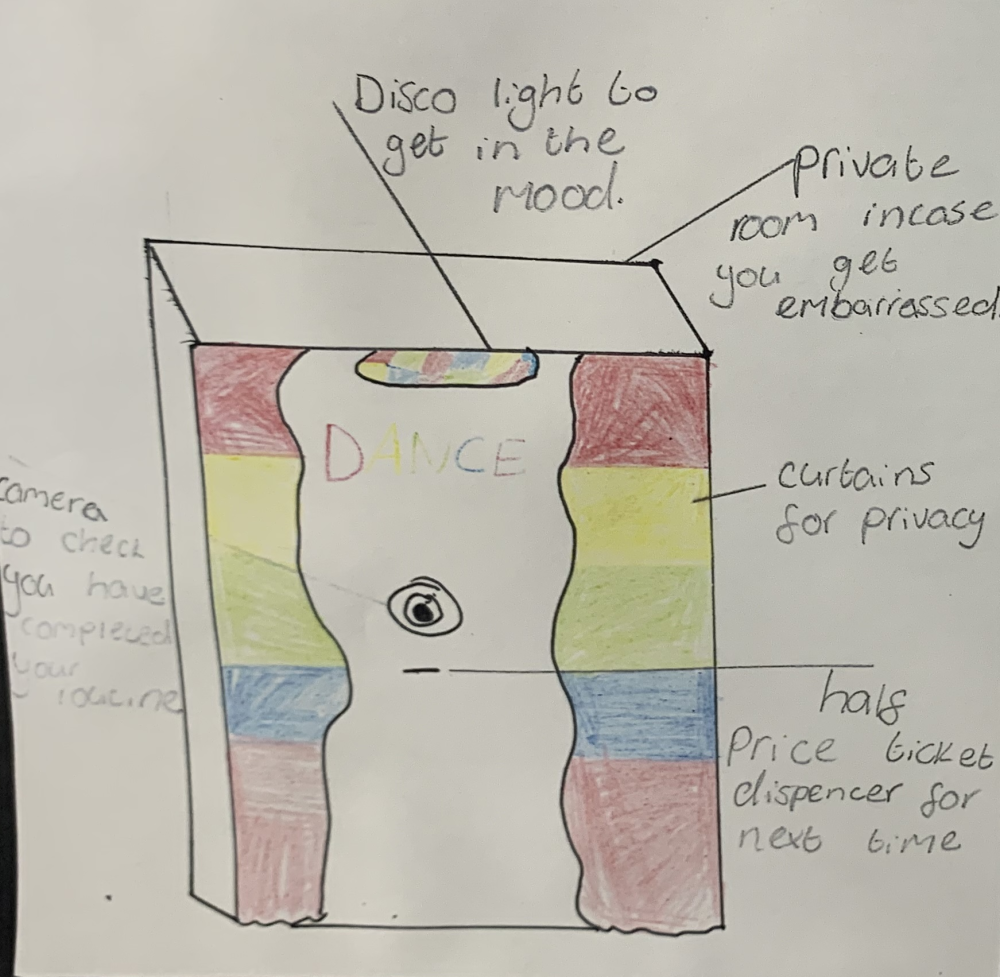 This idea has been brought to life
This amazing invention was brought to life by Gary Pogue!
Maker blog entries
Gary Pogue
has been working on making this idea real.
Adding the Move and groove ticket dispenser to real life
This is the really cool part. Matching up real world lights and reflections onto the ticket machine to make it look like it is actually int he metro station. Showing exactly how it would look in real life! I also added some light special effects too
Location Photos
I needed to go to a metro station to take some photos and scans of where the dance booth would go. I went to my local station Jesmond and took these images
Getting started building the 3D model!
First thing I wanted to do is build a 3D model based off Maddison's brilliant drawing. She has created lots of annotations so i know what goes where. Here is the first 3D model. I added the colours to match the drawing. But i also added a box in the style of the metro so it fits in as normal. I added the multi colour disco dance floor to get people even more in the mood to dance!