Inventions for Space Exhibition in Ottawa!
Ottawa, Canada September 2018 - October 2018
Little Inventors teamed up with NSERC and the Canadian Space Agency to invite children across Canada to use their imagination to tackle the challenges of living in space!
This exhibition showcases the most ingenious invention ideas out of over 2,000 submissions.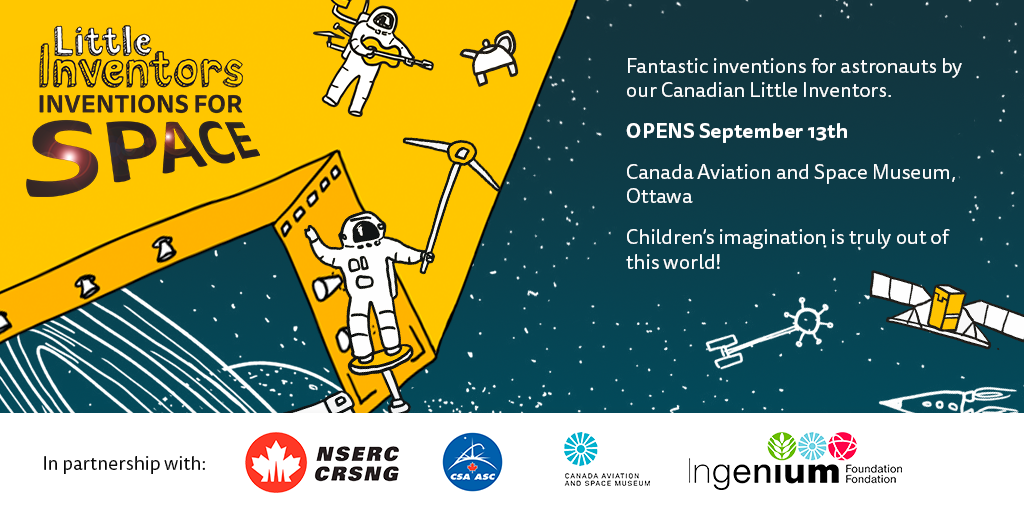 13 inventions designed for astronauts like David Saint-Jacques have been made into real things by Magnificent Makers from across Canada in the form of models, prototypes and even 3D drawings!
The objects are on display at the Canada Aviation and Space Museum in Ottawa, as a part of Science Literacy Week. You will be able to see these spectacular space inventions brought to life in the Discovery Centre...
Grand Opening
To launch the exhibition, some of the children who came up with these ingenious inventions, along with the makers who brought them to life, as well as astronaut Robert Thirsk, came together to talk about their amazing inventions for space.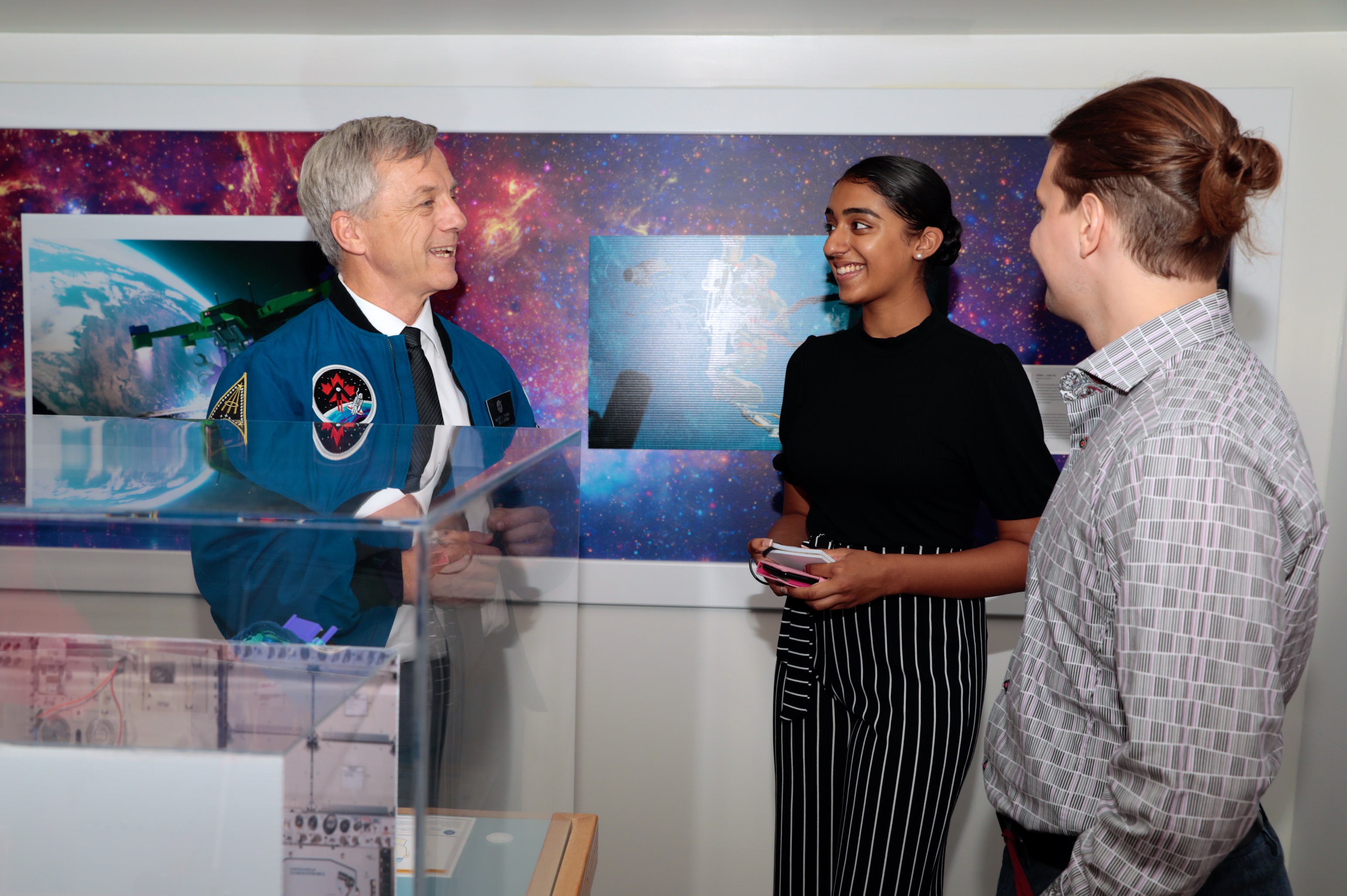 Chanpreet, who invented the Deeper Sleeper Machine, discussing the invention with astronaut Robert Thirsk. As well as Magnificent Maker Rob Hunter, who turned her invention into a real object!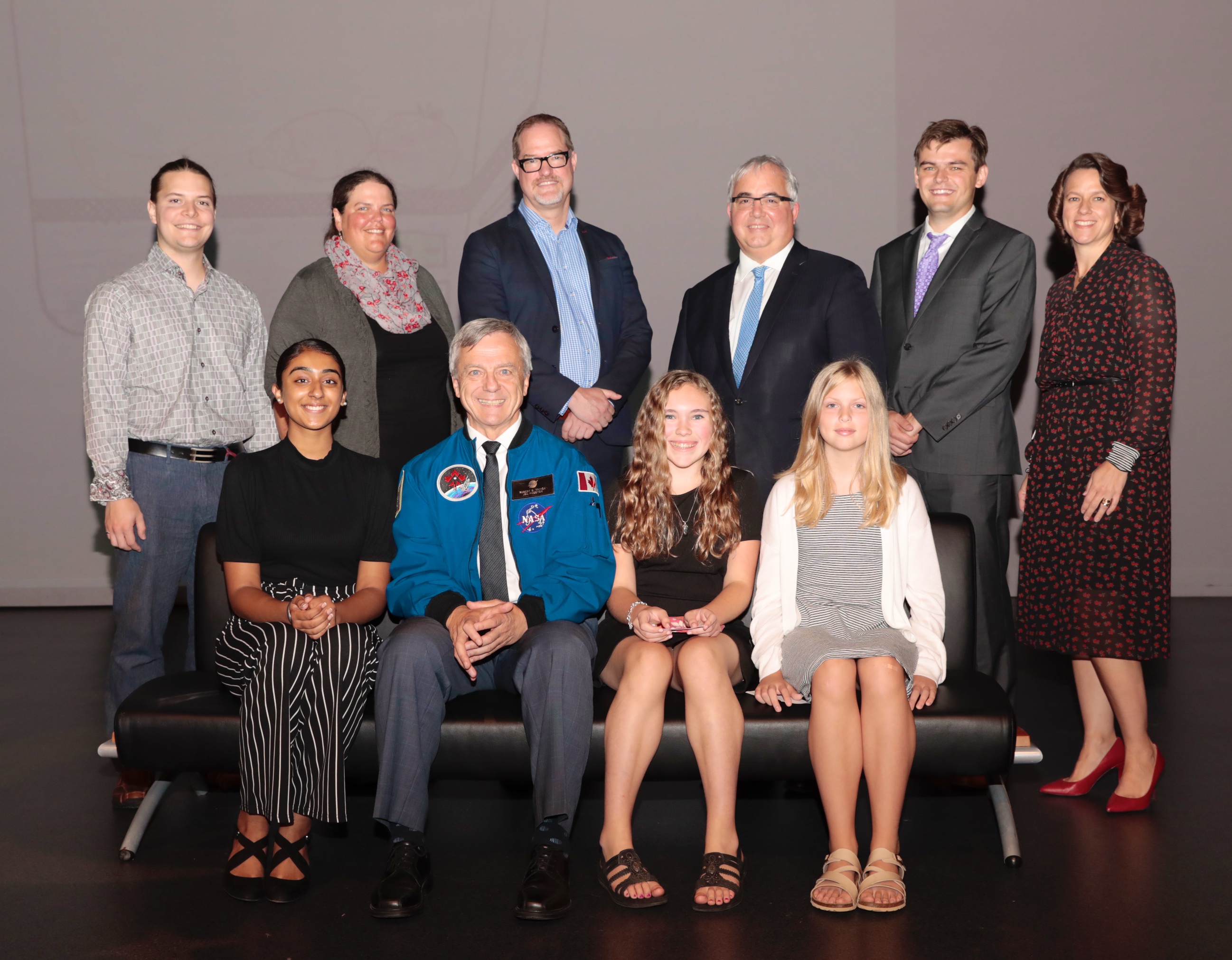 The makers and children along with the NSERC and Canadian Space Agency team.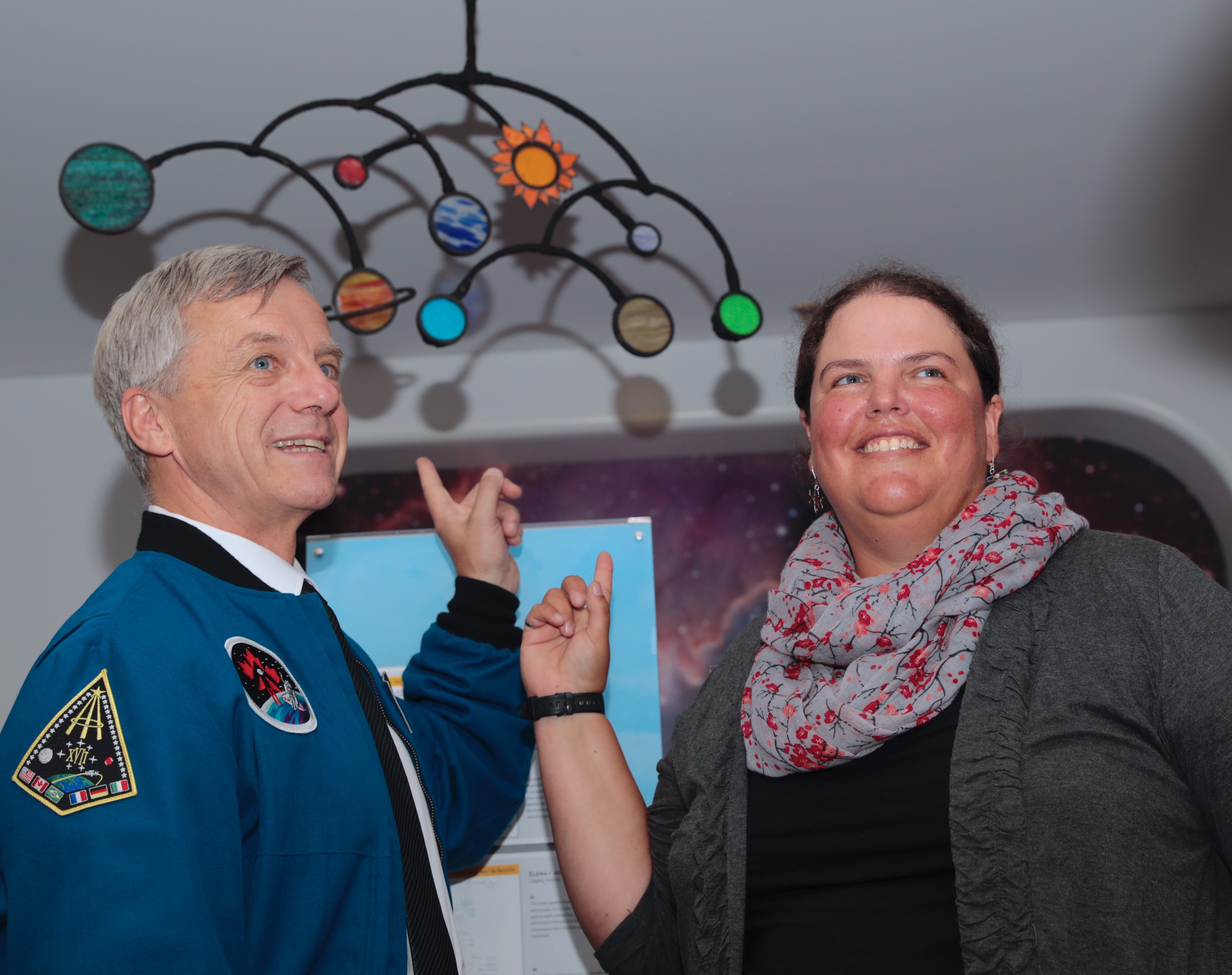 Magnificent Maker Isabel Deslauriers with the Family Talker/ Solar Family invention. Isabel brought the idea to life in the form of this glass hanging mobile.
Helping Hands
One of the invention ideas on display is the Helping Hands, invented by Vera, age 14 from Toronto. These robotic hands are designed to help astronauts make repairs to the outside of the International Space Station! Her invention was brought to life by the talented Arif Urghilu at AtomHawk.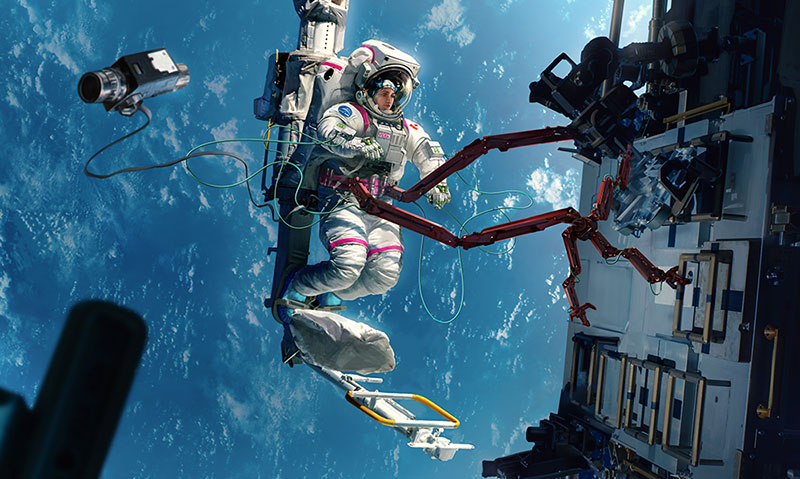 Arif said about the idea ' I think this idea is very close to becoming real. Good job Vera! All of the technologies needed are already in various stages of development. And this is a pretty good way of using the technologies to complement each other. Exoskeletons are going to enable us to reach new heights in our future and what better place to use them than the final frontier!'
We can really imagine this invention being a great help to astronauts, especially with this amazing 3D illustration!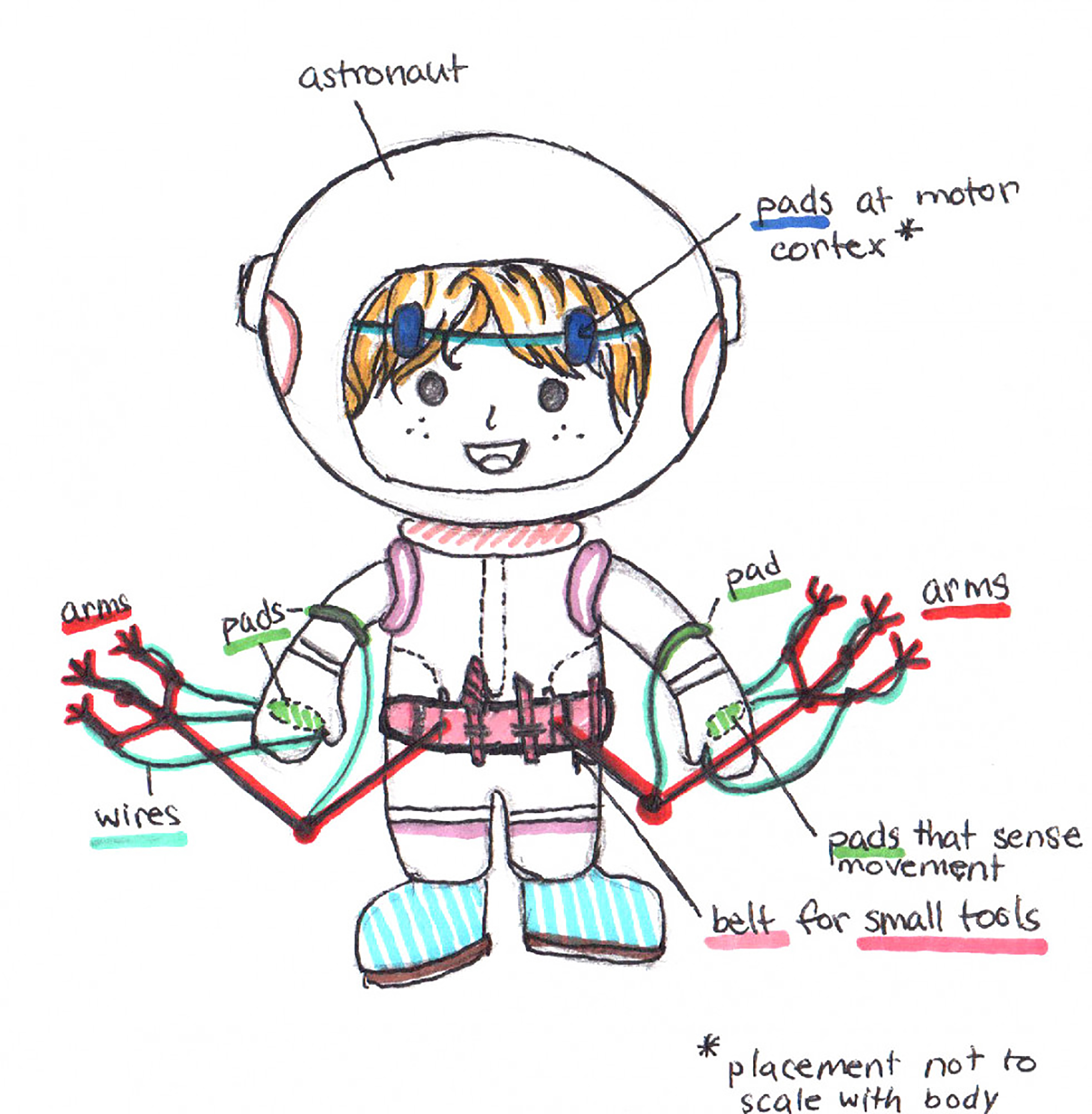 Vera's original drawing is very detailed too!
The Repair Drone
AtomHawk also brought to life the imagination of Jack, age 12 from Kingston. He came up with the idea of The Repair Drone.
Cristian Vasquez was the artist who brought his invention into reality.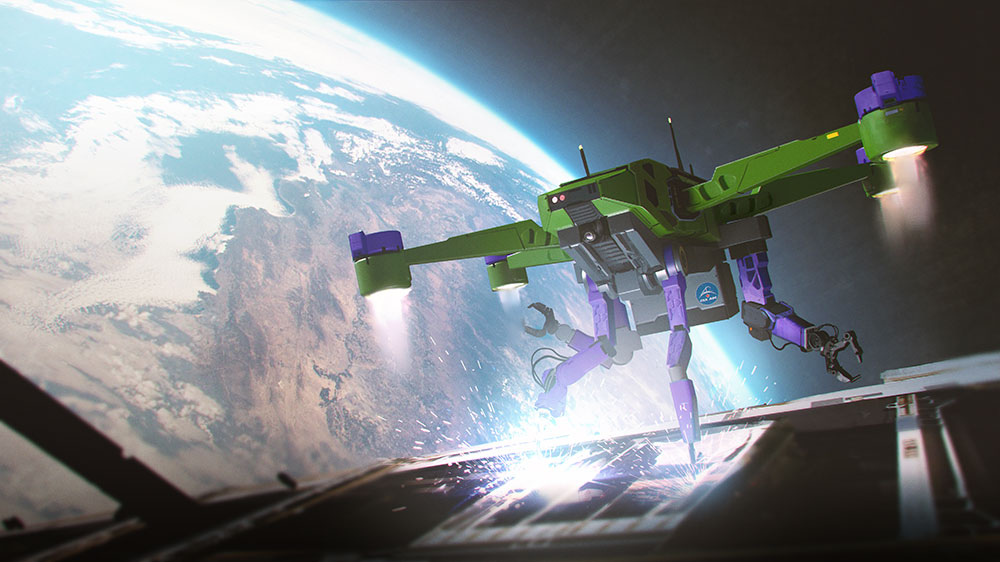 Cristian said, ' To me, this idea really stood out and I could really envision it happening. These days; drones are commonly used and I really felt inspired to push the technology in this alternative reality'.