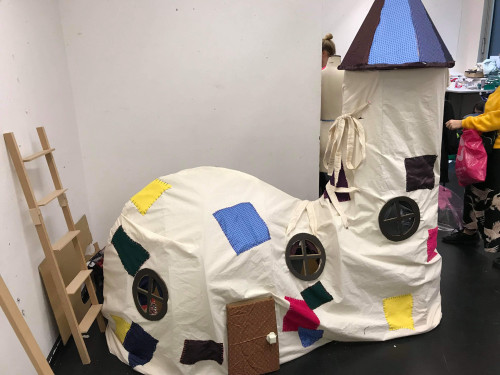 1 working on
Skills:Technical drawing, model making, Interior design, Fashion design and making.
We are a group of 1st year students from Manchester School of Art studying Interior Design and Fashion.
Recent blog entries
We're finished!
3 weeks later. We have a clown house big enough for a child to play in
Finishing touches
Painting fun and final finishes
Putting together the final structure
Sawing, cutting, nailing together the final piece. Lots of unexpected problems, but we'll make it through!