Walk and listen to the radio
Audrey • Age 9
Toronto – ON, Canada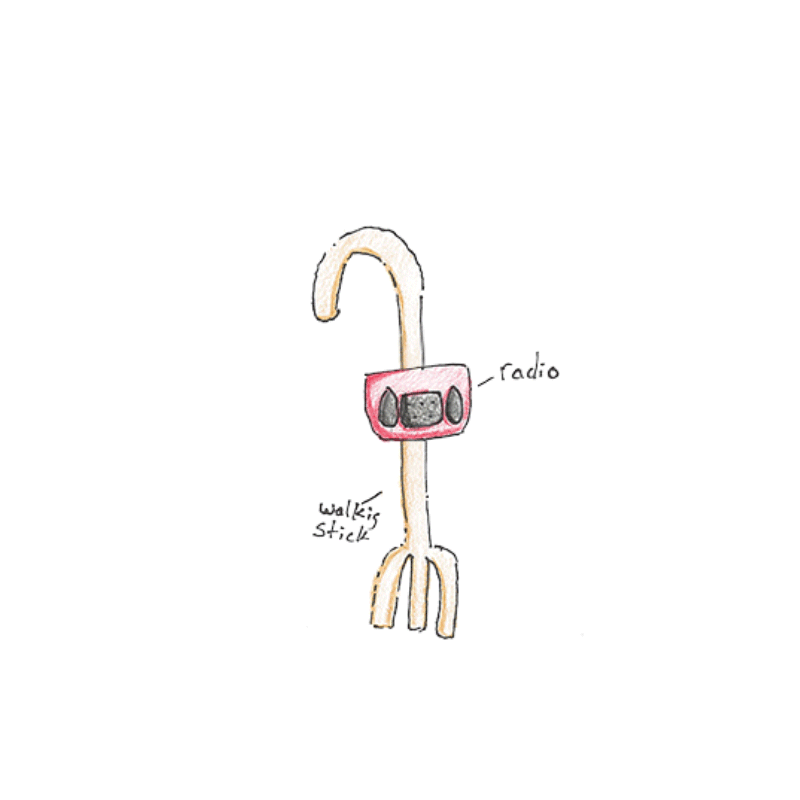 This idea has been made real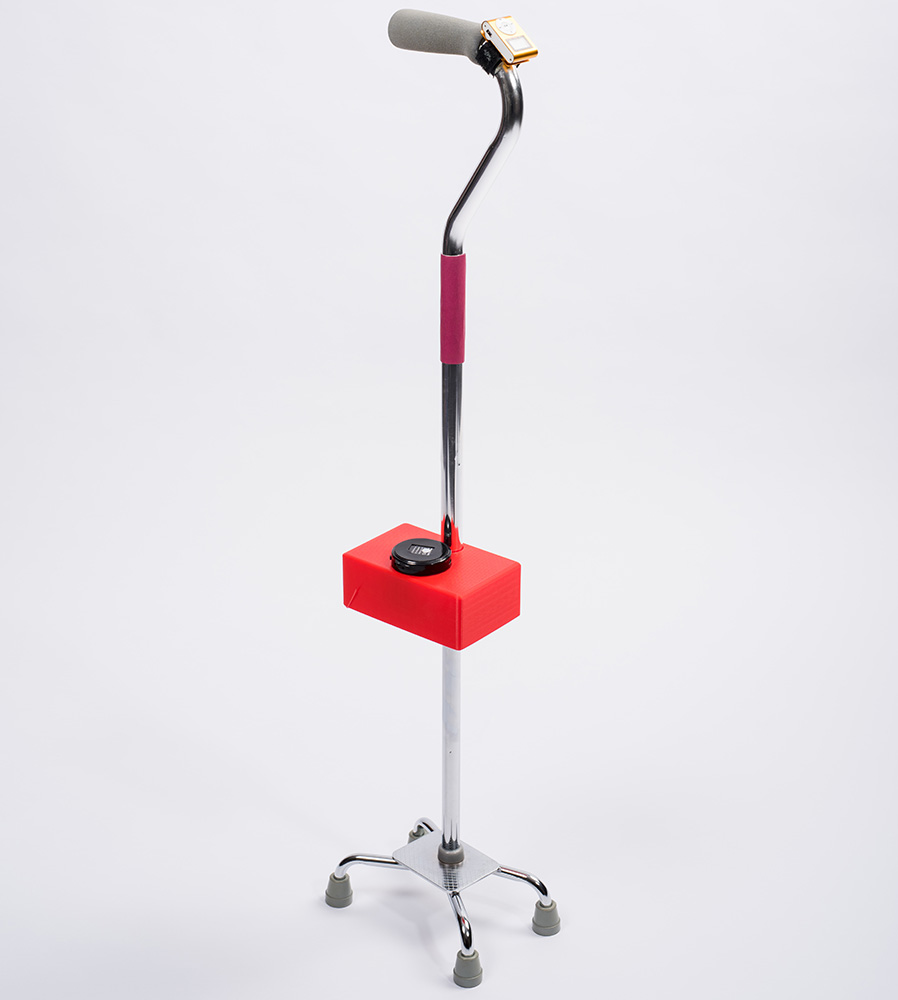 Made real by Graham Steele
Graham Steele has been an instructor for many years. Graham plans and creates MakerKids' curriculum. Makerkids in Toronto is the first and largest makerspace for kids in the world, they run programs, camps and parties on topics like Coding, Minecraft, and Robotics.
Graham says 'It was a nice surprise that walking canes (at least those with a 4 legged base) are quite a stable platform to affix projects to. The stainless steel adjustable variety also have a hollow interior that is great for hiding your wiring.
The first few designs though didn't focus on housing the wiring but instead made it accessible to view if interested. A transparent plastic case contained a self wired sound system controlled by a device near the hand grip. After building a prototype it became apparent that the rigors of storage, transport, and display required leaning more towards production level components resulting in the solid 3D printed supporting box and self contained sound system'.