Tiny Earth
Timothy
Age

8
Charlottetown, Canada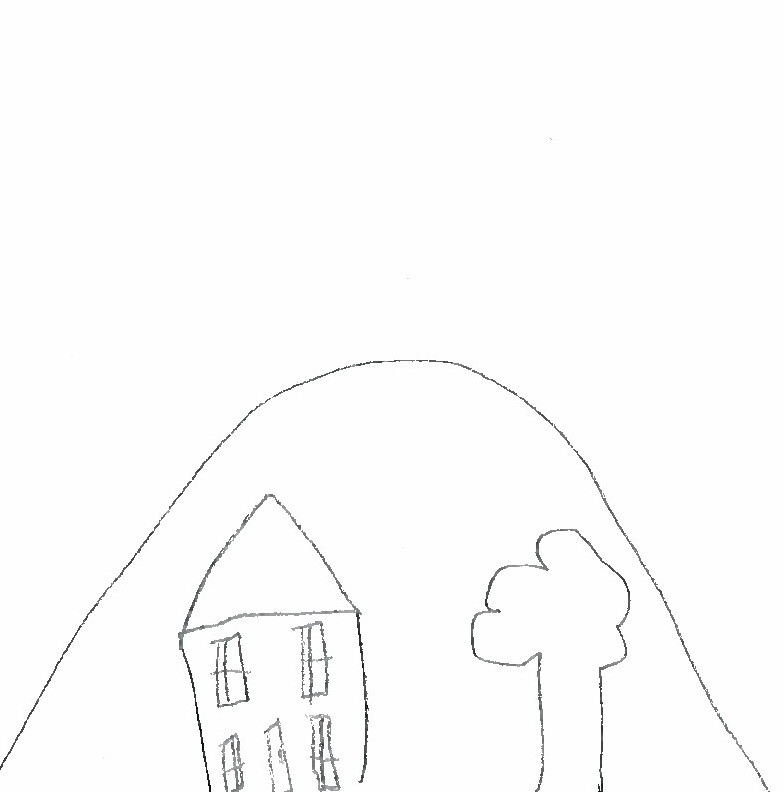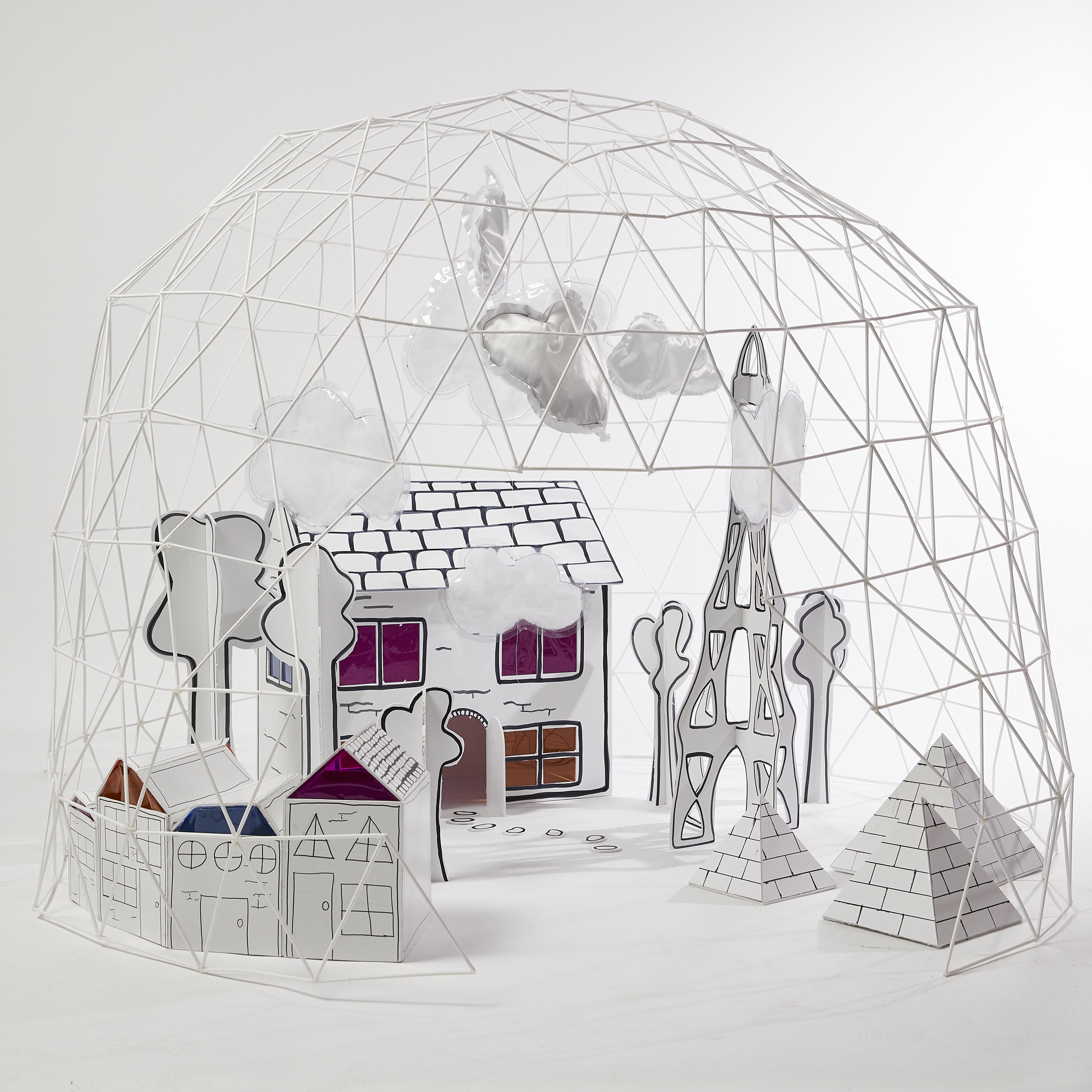 This idea has been brought to life
Tiny Earth helps astronauts feel more at home in space!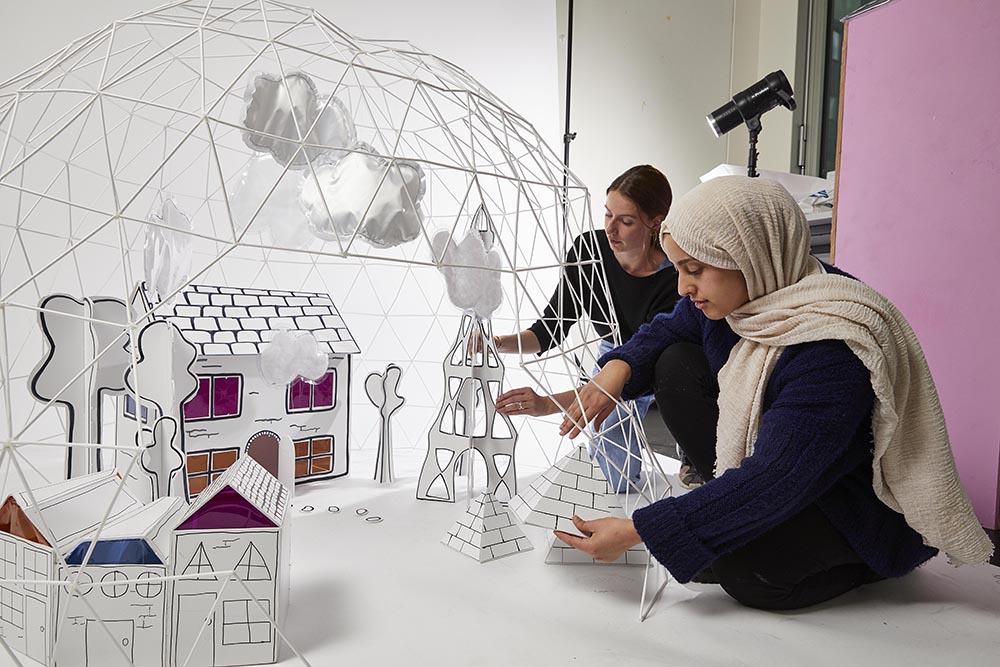 Brought to life by What If Inventors they created an immersive space full of familiar features from the astronauts home. They can go inside and feel that little bit closer to home!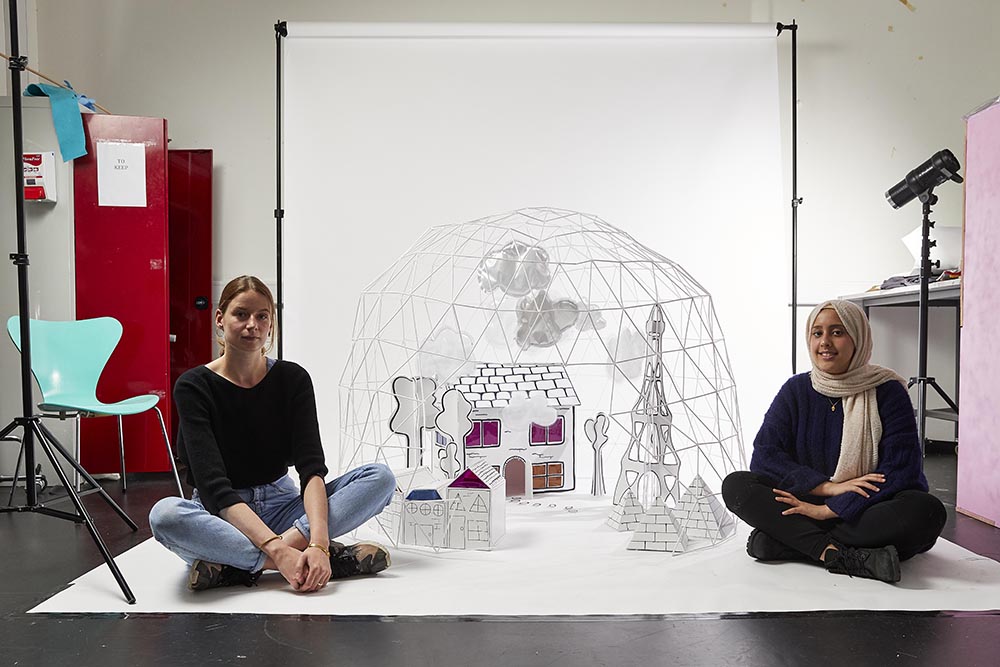 The parts are customisable depending on the user
Maker blog entries
Constructing the Geodome
Armed with 500 paper straws and 3 glue guns we set about constructing our 4 ft geodome that will form the outer shell of Tiny Earth. We used straws that were 19cm long to provide strength to our structure and more detail.
It took 3 of us (and some helpful friends) 5 hours to get the dome almost completed!
Here's what it looked like to create:
Starting to take shape...
As much as we loved the idea of building our tiny earth dome out of jelly tots, it didn't provide the strength of structure we needed... and we kept eating all the red ones! We moved on to using a more sturdy material, a drinking straw.
After putting our models inside our straw geodome we loved how it was starting to come together as a small scale model. The next step was to build it on a much larger scale.
Miniature models
To find the next step to creating our 'Tiny Earth' we went back to Timothy's drawing for more inspiration.
We decided to use the shape and style of Timothy's drawing to create unique models that celebrated the whimsical style often found in children's drawings.
We were very happy with this simple two-piece tree that slotted together without the need for glue or tape.
Jelly tot Geodomes!
After making our initial model from cardboard and fund the material too rigid to create the dome shape we envisioned, we put our thinking caps on and started to experiment with slightly more unusual materials. Toothpicks and jelly tots allowed us to create the perfect geodome shape!
Sketches & Ideas
After choosing the initial idea of Tiny Earth, we got together in our group of 3 and started to visualise what 'earth' meant to us and began to think about how could we visually represent this.
Taking inspiration from Timothy's wonderful drawing we imagined a dome structure that had all the best bits of Earth inside, including a house and tree that Timothy drew.
We decided to take well-known places and buildings and include them in our 'earth' as this would be inclusive for astronauts from all over the world. Plus, isn't it cool that you can sightsee in space?
Feeling prepared with our sketches and ideas we set about making an initial cardboard model of 'Tiny Earth'.
The first problem we encountered was the cardboard would not bend to form the dome shape we wanted. We experimented with a natural petal shape to overcome this problem but on looking back we are going to keep experimenting to find the perfect material for the dome shape.
We created quick models of houses and trees from cardboard and glue to get a sense of how we were going to fill our space inside the dome. We were pleased with the miniature models but felt there was still some development to do to ensure they reflected Timothy's creative drawing.