This idea has been brought to life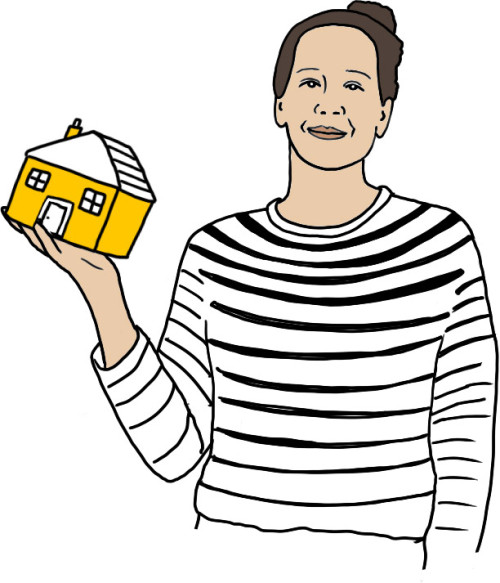 Ellie works with all kinds of materials from wood to clay. She often uses waste materials, such as plastic washed up on the beach or recycled glass bottles. She likes to get her hands dirty and try out all kinds of making techniques to help her come up with her designs.
2 brought to life1 working on
The Turtle Motorway, invented by Alice has been brought to life by Designer, Ellie Birkhead.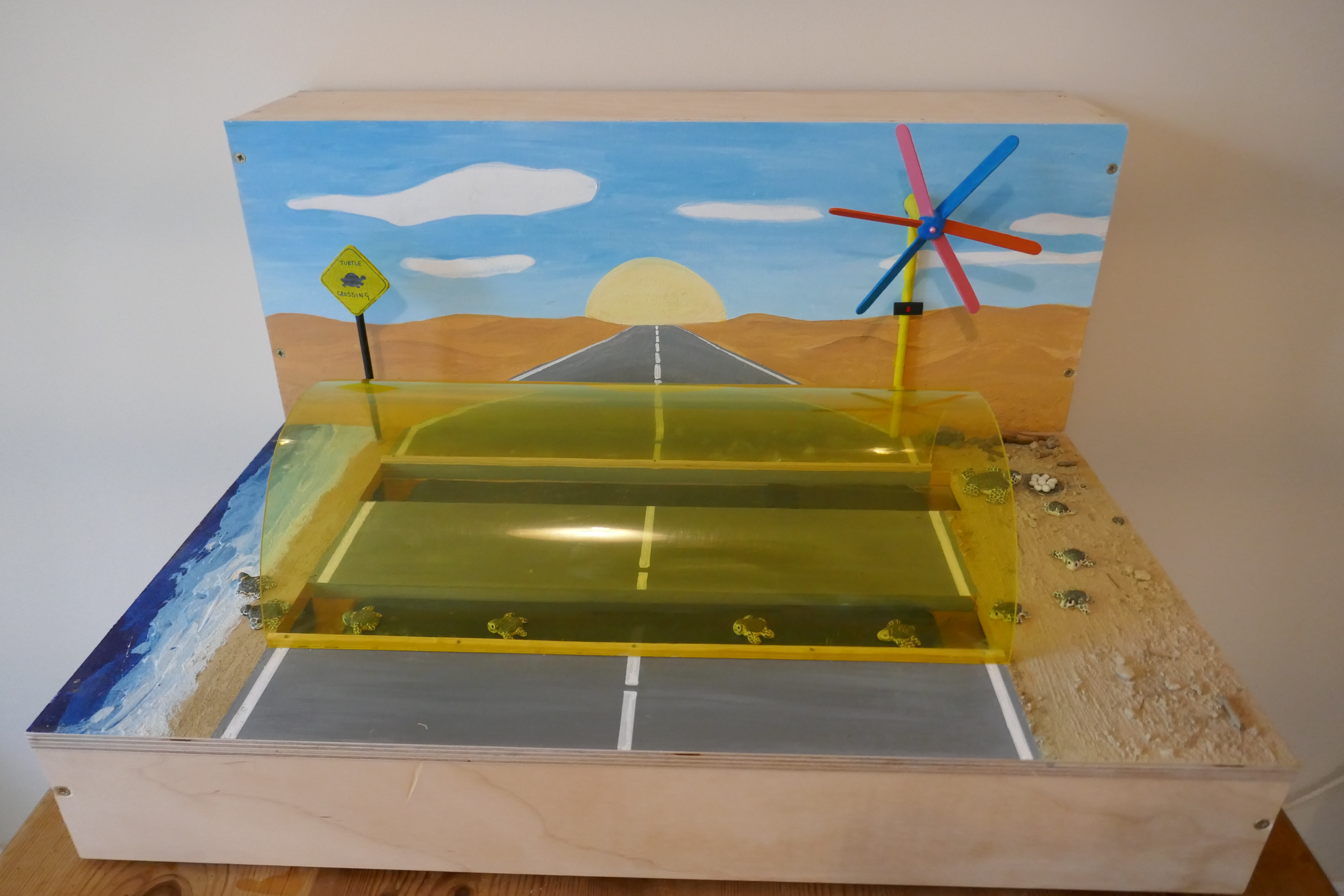 Ellie worked on a moving conveyor belt alongside making and painting lots of cute baby turtles! These components combined with the beach and motorway scene has shown how Alice's turtle saving invention would work.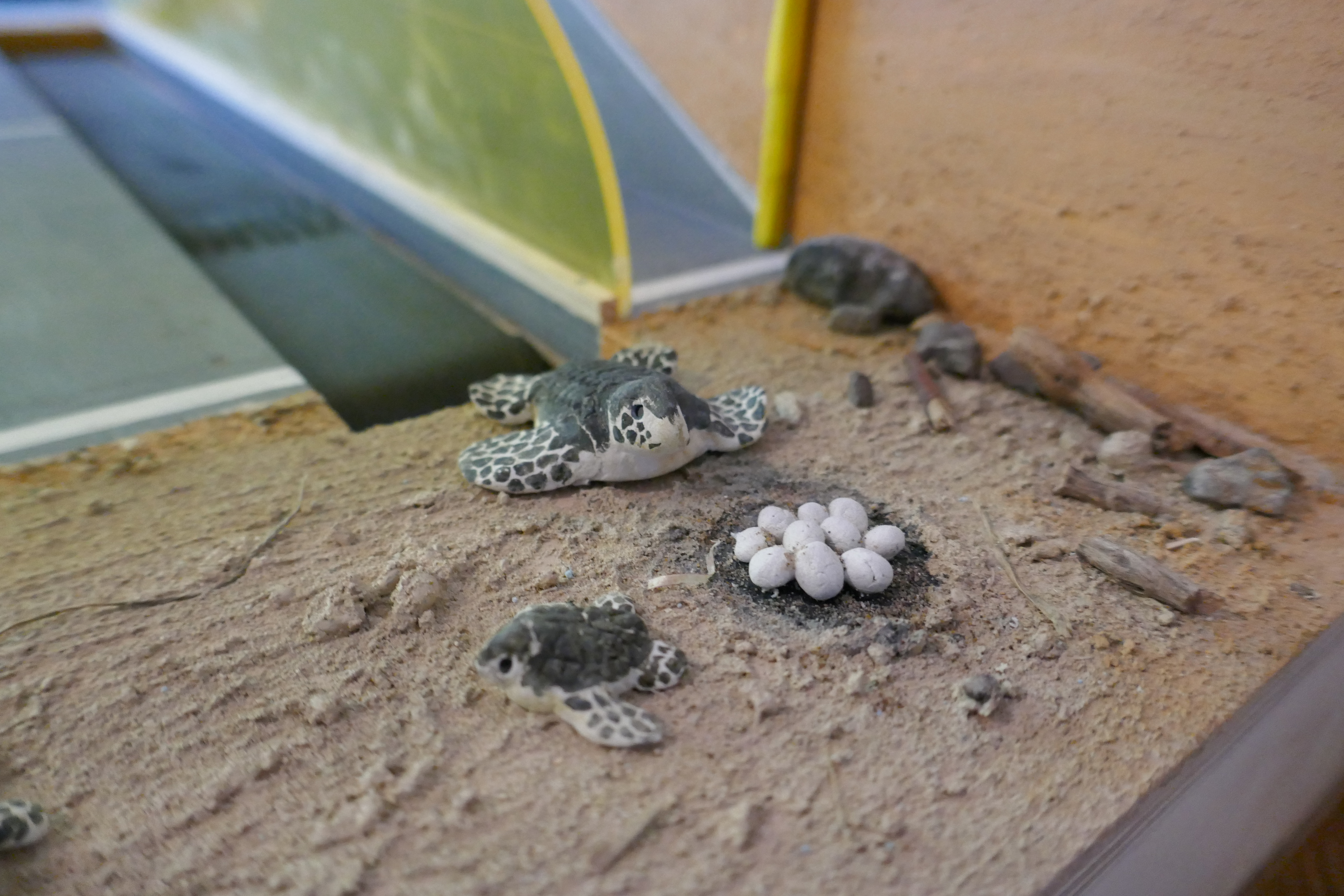 Ellie's neice is a big fan of the motorway! Here it is in action.
Maker blog entries
Building the scene
Now for the fun part - designing and building the beach / motorway scene! I have used a mixture of natural materials that I collected from the beach near where I live including sand, tiny sticks, rocks and little stones and combined these with paint and some glue to build up texture on the base board.
I painted the sea by mixing sand with acrylic paint and tried mixing different tones to create depth and waves. This part of making the model has been my favourite so far as I can start to see it all coming to life.
Making mini turtles
Alongside working on the robotic part of the model I have started to making the baby turtles using air dried clay and painting on their markings. They are looking very cute!
The conveyor belt is coming to life!
The first prototype of the conveyor belt is up and running! It's powered by a motor which turns the conveyors belts in opposing directions so that the turtles can travel in both directions up and down the beach. It also runs the windmill to show that element of the design in action.
Turtle conveyor mechanism
The most tricky part of bringing Alice's amazing invention to life is working out the mechanism for the conveyor belt and the wind turbine. The exhibition is going to be running for almost 4 months so the mechanical element needs to be very robust and well tested so as not to wear out or break down.
The first step was to draw out the wind powered conveyor belt system before ordering the parts and starting to build it. Here is a digital CAD drawing of the model done on a computer programme called Fusion 360.