The Turning Bottle
Olivia • Age 10
Vancouver – BC, Canada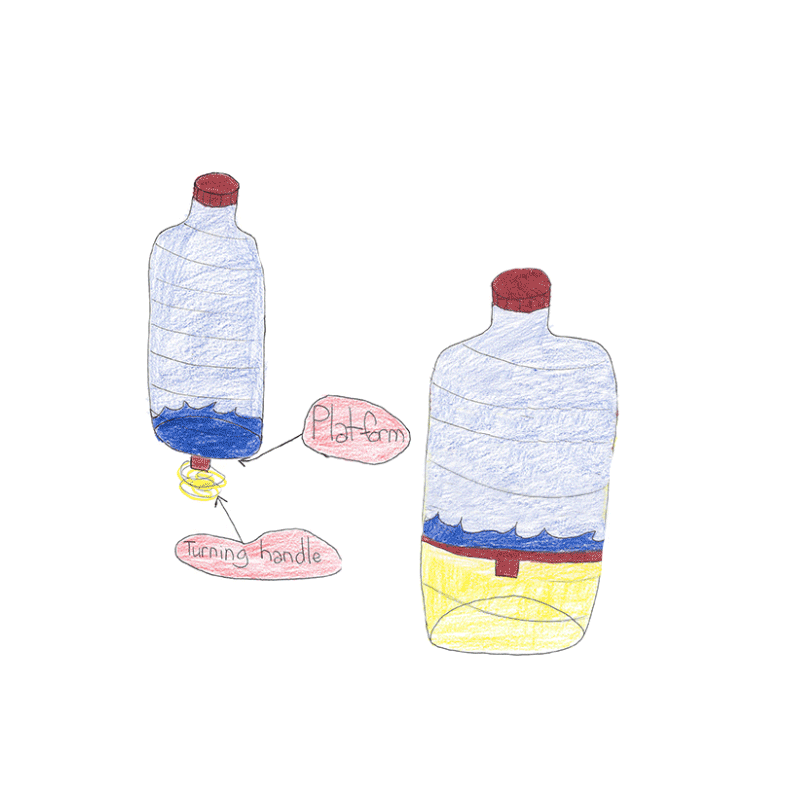 This idea has been made real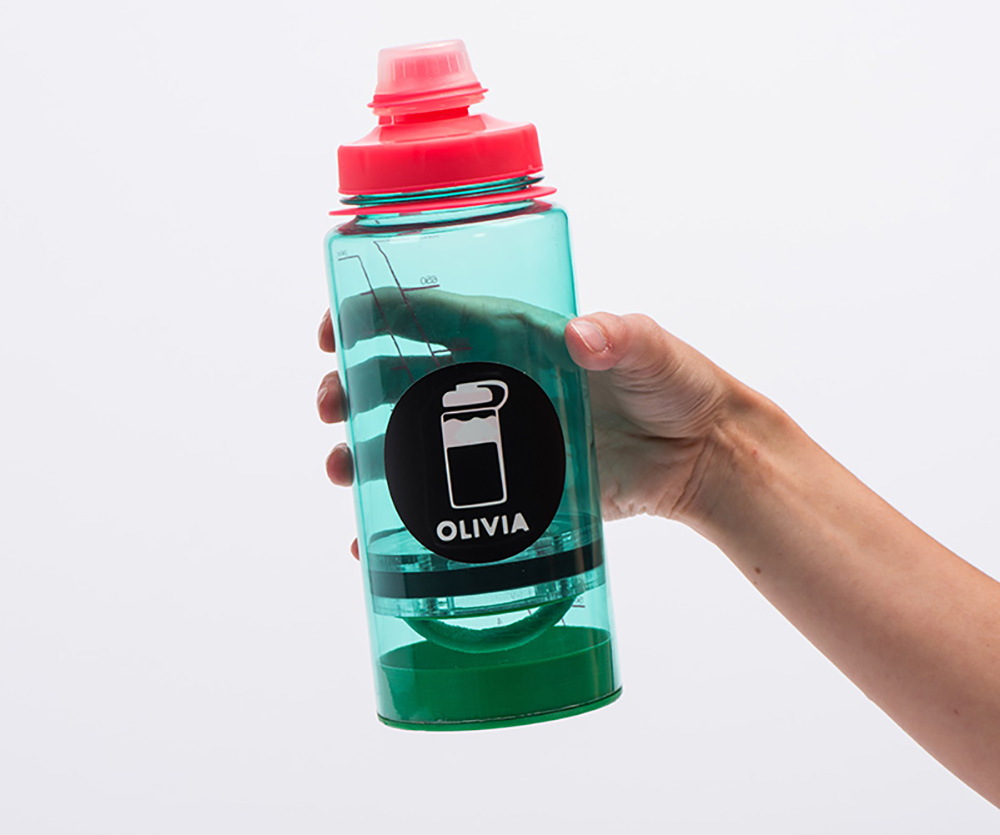 The Turning Bottle, designed by Olivia and made by Andrew Aitken at Makerlabs in Vancouver.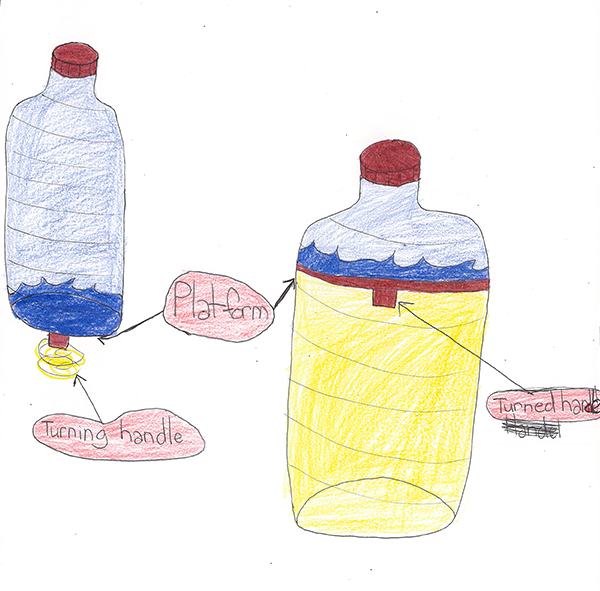 Olivia's original drawing of the Turning bottle design.
Andrew is a design engineer whose skills include mechanical design, 3D modelling and taco manufacture, he works at Makerlabs, in Vancouver. This maker space was born out of a vision of creating the best possible space for making. It offers access to digital and traditional tools, studio spaces and fabrication services. Andrew was enthusiastic about bringing the Turning Bottle to life!
Andrew says: 'Olivia's idea is a perfect example of empathetic design. She experienced the challenge of using drink bottles designed by adults for adults and designed a fantastic solution. While very creative, the turning aspect of the design had to be abandoned because of the challenges of sealing across a screw thread. Starting with a classical seal design similar to that used in a car's engine, the shop laser cutter was used to quickly prototype and test ideas. We went through about five design loops before a solution that captured the spirit of Olivia's design was found.'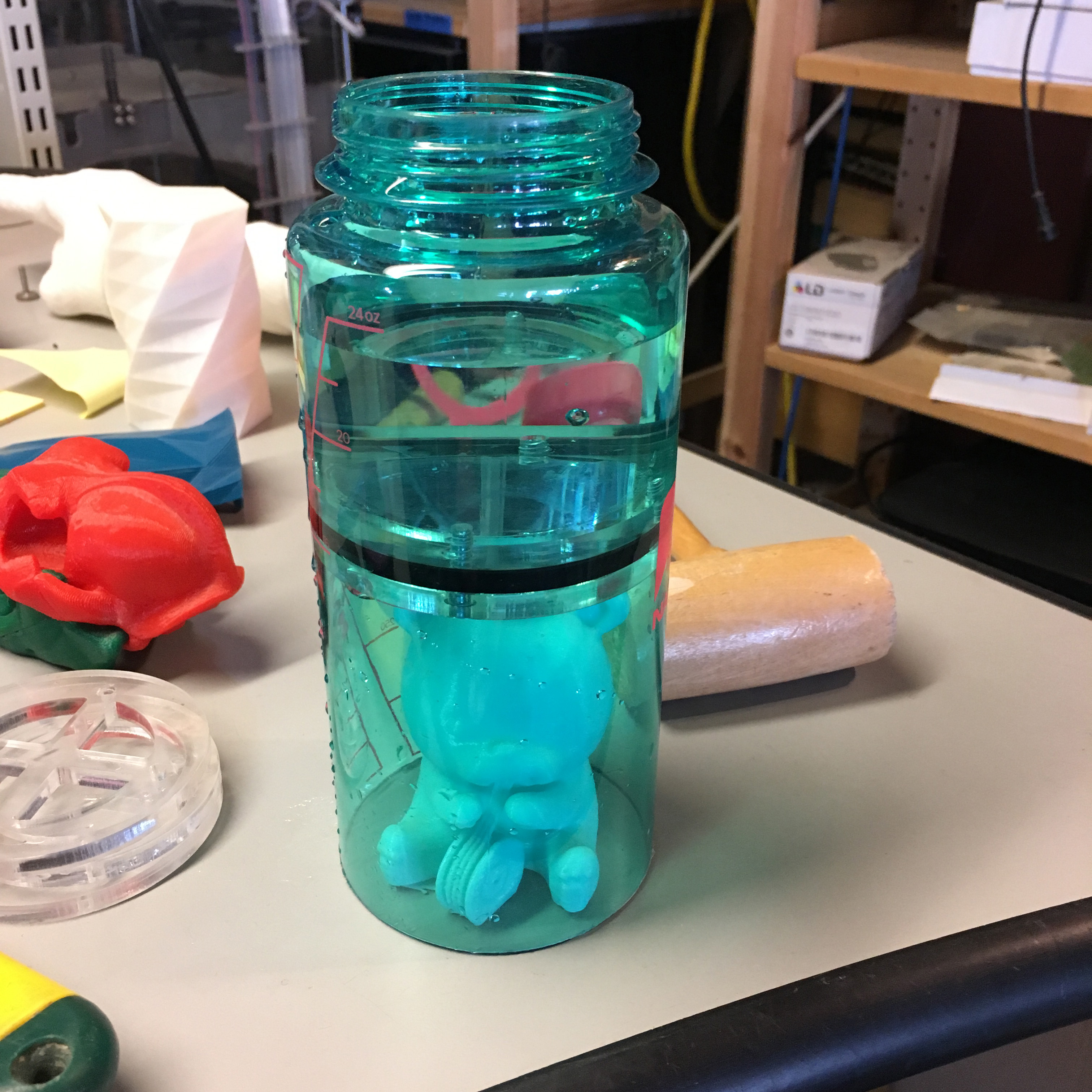 Testing The Turning Bottle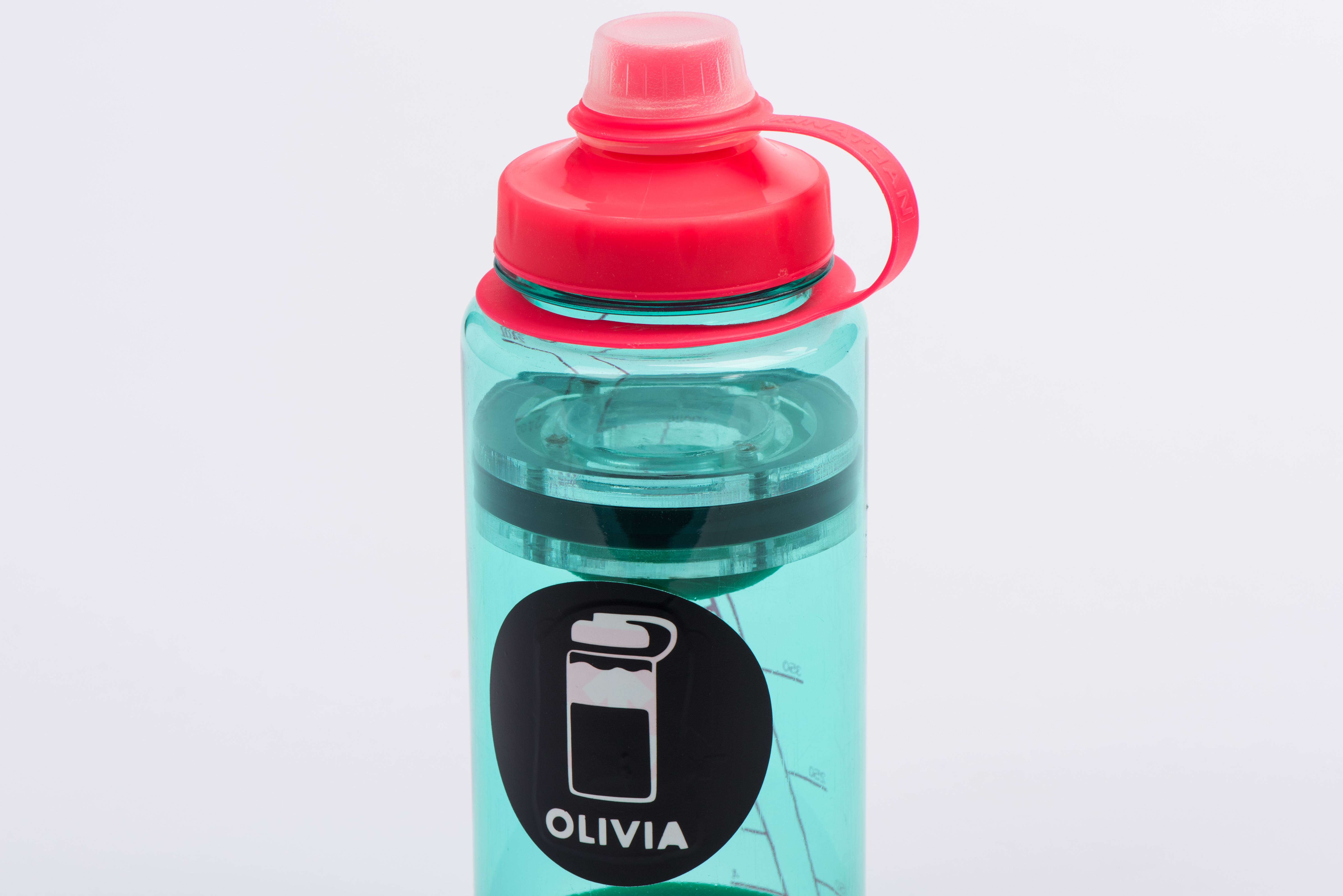 The finished Turning Bottle complete with handle for easy use.