The Temperature Tongue Censor
Nysia • Age 10
Toronto – ON, Canada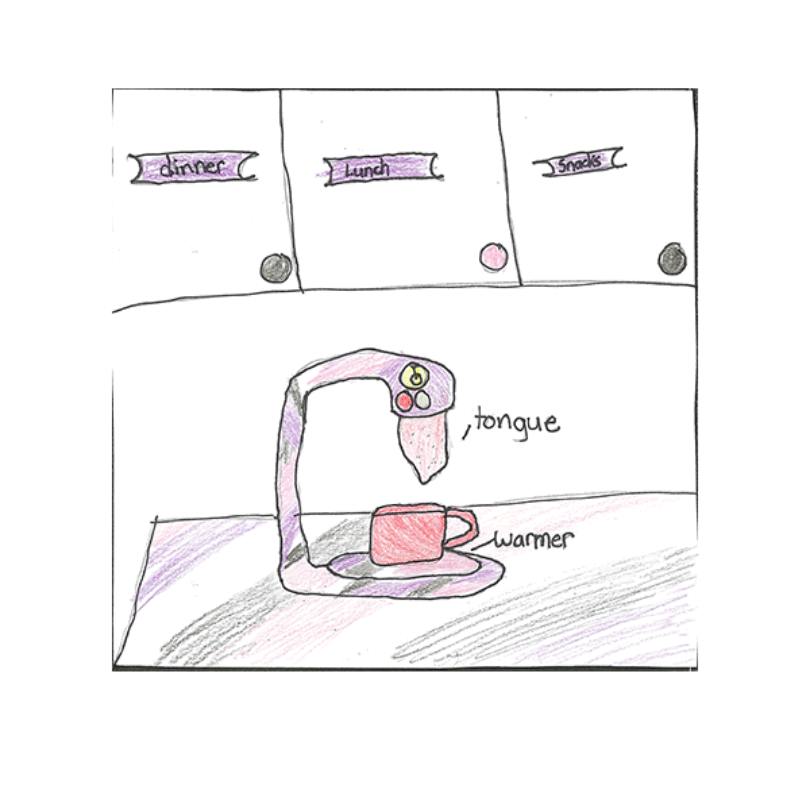 This idea has been made real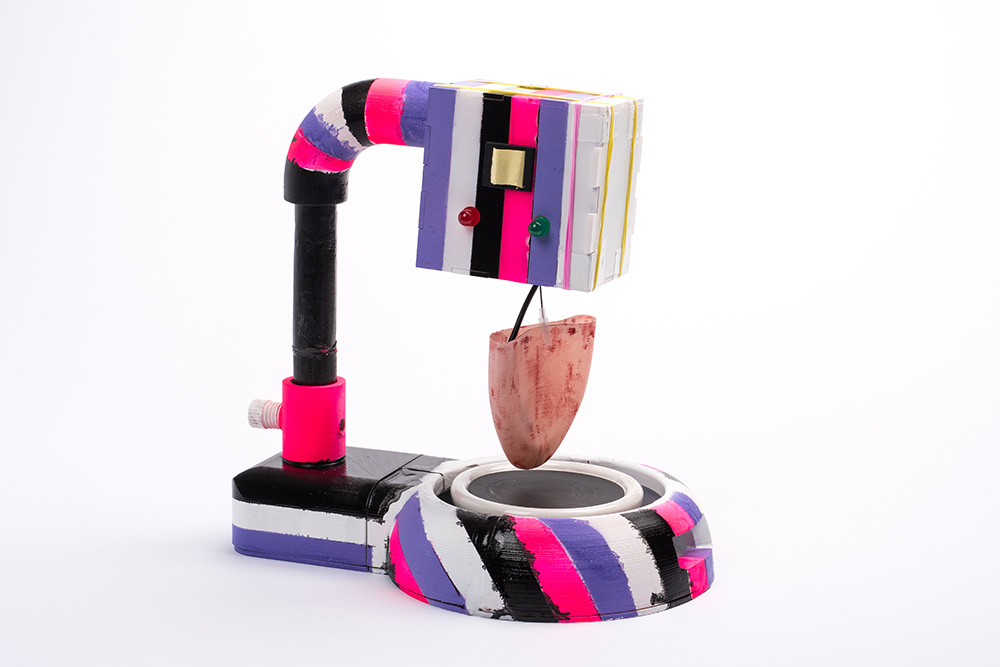 Idea made real by Meera Balendran and Kyle Myers from STEAMlabs
STEAMlabs is a community makers space where people of all ages and abilities come together to practice digital fabrication, coding, hands-on making and electronics.
Meera said 'Nysia's Temperature Tongue Censor is an awesome invention! The minute we saw this invention we knew we had to make it. The combination of its silliness, crazy colour scheme, and practicality made us fall in love with it! Kyle and I worked together on this project and split it into two parts. I focused on the robotics while Kyle focused on the digital fabrication of the invention...'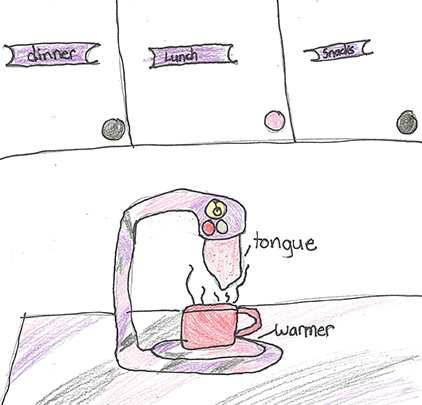 Nysia's original drawing for the Temperature Tongue Censor.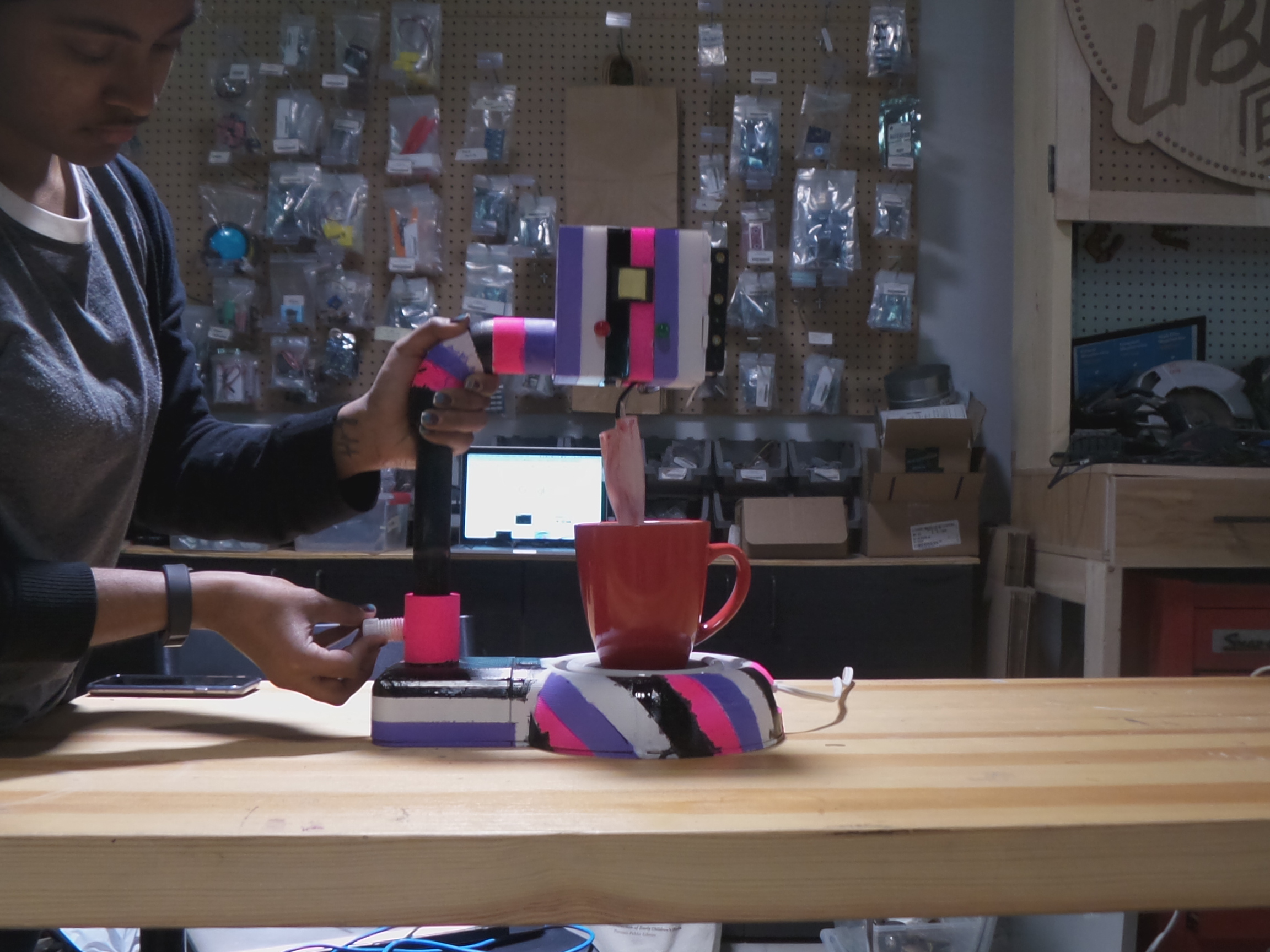 '...We wanted this invention to be as close as possible to Nysia's illustration and description, so we spend a lot of time thinking about what we could make it out of. Finally we decided to 3D print the entire body including the tongue, which is made from flexible filament. While Kyle was 3D printing and spray painting the body, I was working on programming the temperature sensor with green and red LEDs, to make the tongue indicate when your tea was just right for drinking. We also thought it'd be a nice touch to add in a servo to make the tongue flick around like real tongue. All in all we had a blast working on Nysia invention!'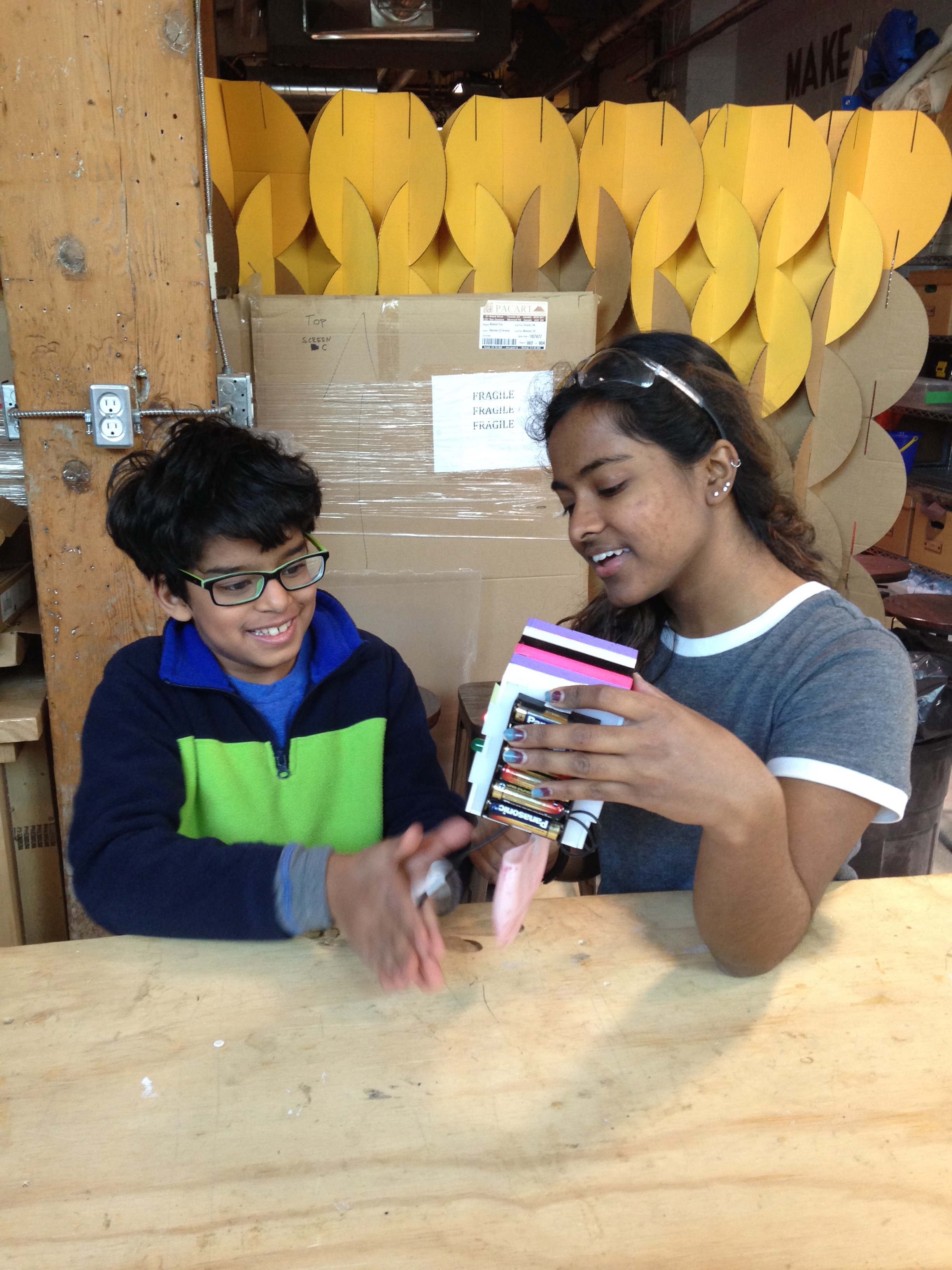 Meera showing the Temperature Tongue Censor to Nysia.