The power of poo
Ethan • Age 10
Cramlington, UK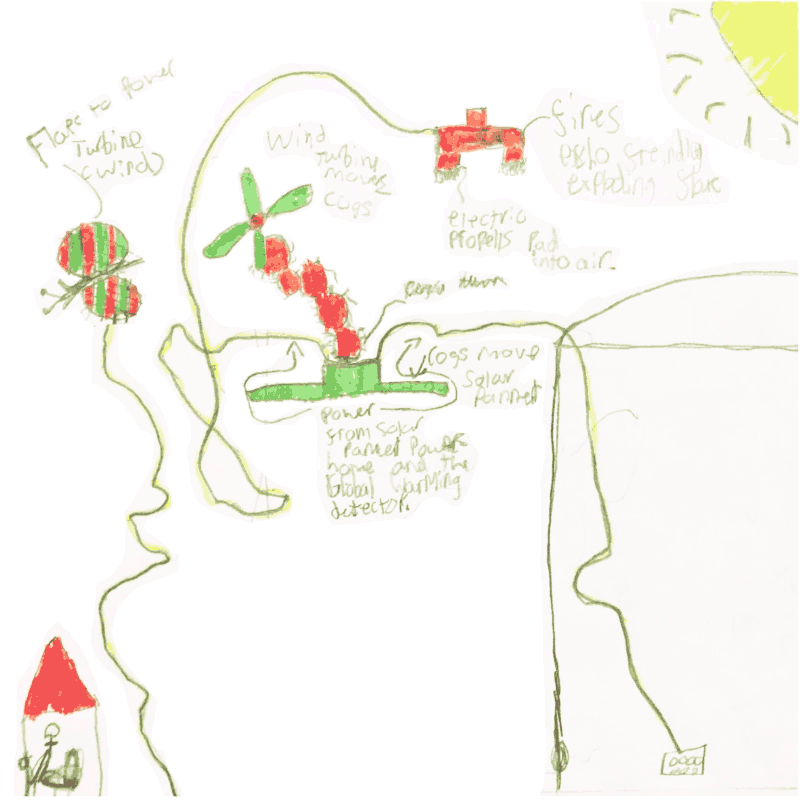 This idea has been made real
The Power of Poo is a brilliant chain reaction of green energy-producing devices that are all triggered by a person going to the loo for a number two! The power created will eventually power our homes. Ethan's invention is designed not only to create sustainable energy but he also wanted to help people who struggle to pay their bills a cheaper way to get electricity as we all have to poo and it's free!
Using poo as an energy source is a solution that is being seriously considered by scientists in real life and Northumbrian Water was so impressed with Ethan's idea that they have invited him for a visit to see how sewage is processed.
Maker blog entries
The Power of Poo
The final part of my make was to add in audio to help bring the animation to life. Using audition, and audio files sourced from freesound.org, I compiled a short soundtrack with sound effects to replicate what the make would sound like if it were to function in real life.
Having the video file in the corner of the screen helped me align and edit the audio with ease.
The Power of Poo
A quick video to show the process.
The Power of Poo
With 3D animation there are multiple ways of going about it.
The clouds, drone and flare all follow a 'motion path'. This allows objects to be attached and animated along them seamlessly.
For the bug I wanted the animation to add some depth, so after animating the wings as separate objects, I used A 'nonlinear deformer' which allowed me to make additional movement to the tail, legs and antennae. With all that grouped, I animated it moving up and down in sync with the other movement.
The Power of Poo
I finished up all the assets so I could start animating.
The Power of Poo
I've modelled some more assets for the world, that of which include; the toilet (and user), the drone and the wind turbine.
The Power of Poo
Now that I have the 3D sketch, and I know the rough area of where to place the models, I started modeling the generators and mechanical bug.
I wanted to stick to the colours that Ethan had used in his original drawing. On the Bug, I used the red in select areas where there were indents and help separate the green. I also kept the stripes on the wings with a little twist.
The Power of Poo
I was really intrigued by Ethan's Idea of poo powered invention. Especially since it generates multiple sources of energy from a single source!
To start off, I drew up a quick side view sketch to get an idea of how it was going to look. I then Started to model a 3D sketch, which is where I use basic shapes to see the proportions of the models and get an idea of where things need to be.