The pixel
Belmin • Age 9
Yverdon-les-Bains, Switzerland
This idea has been made real
The Pixel invention is a machine that takes photos of people or things and turns them into pixelated images! It was brought to life by Grégory Petitqueux.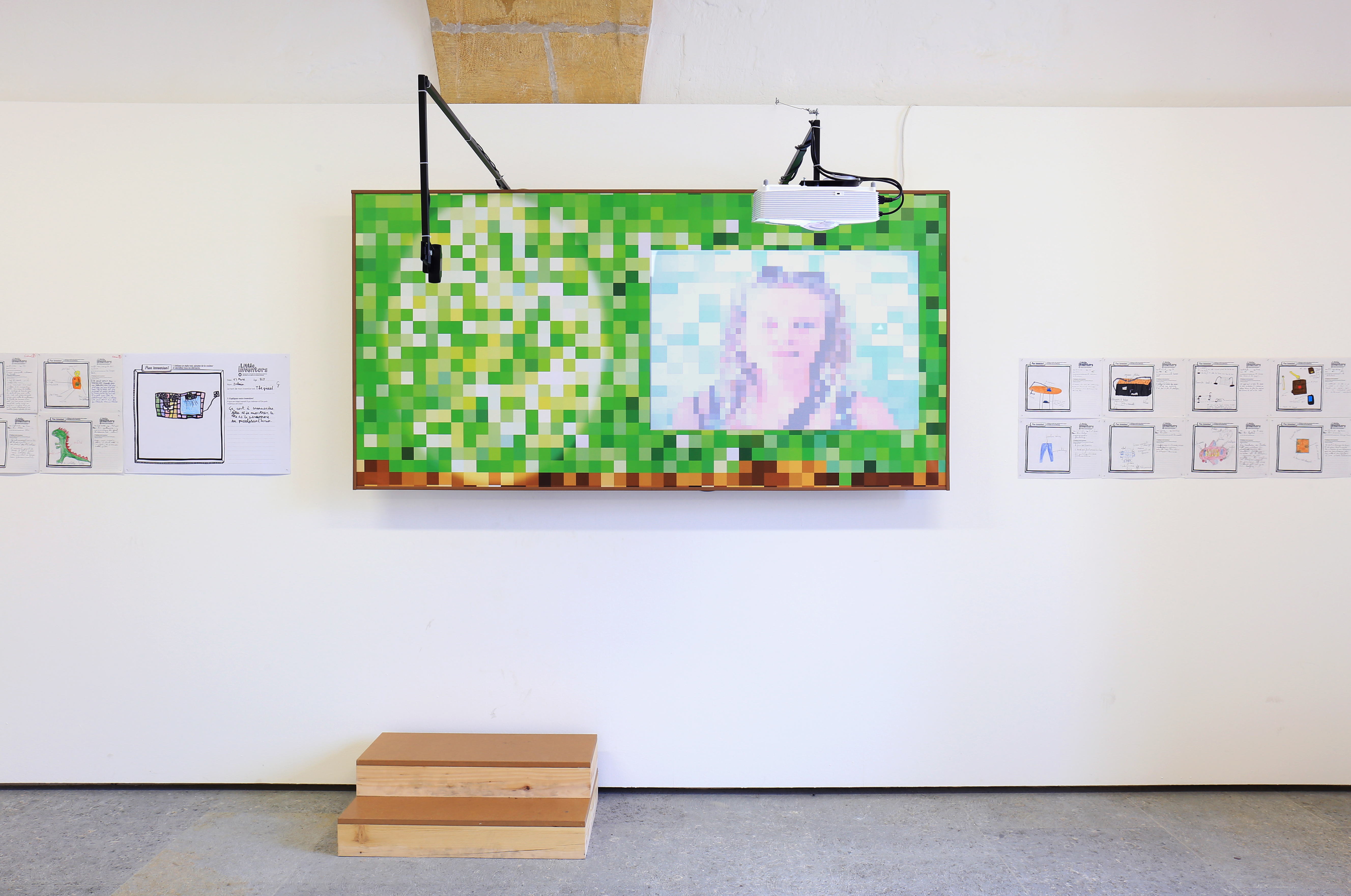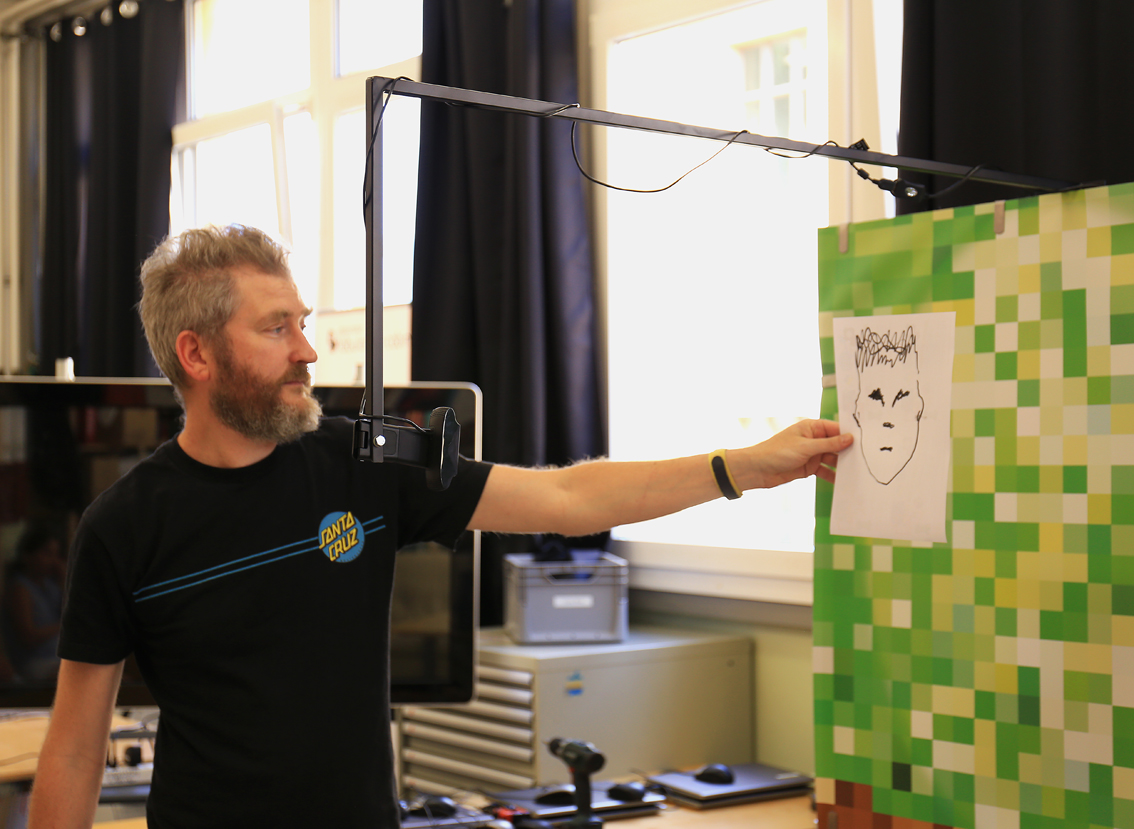 Grégory explaining to Belmin how his invention works.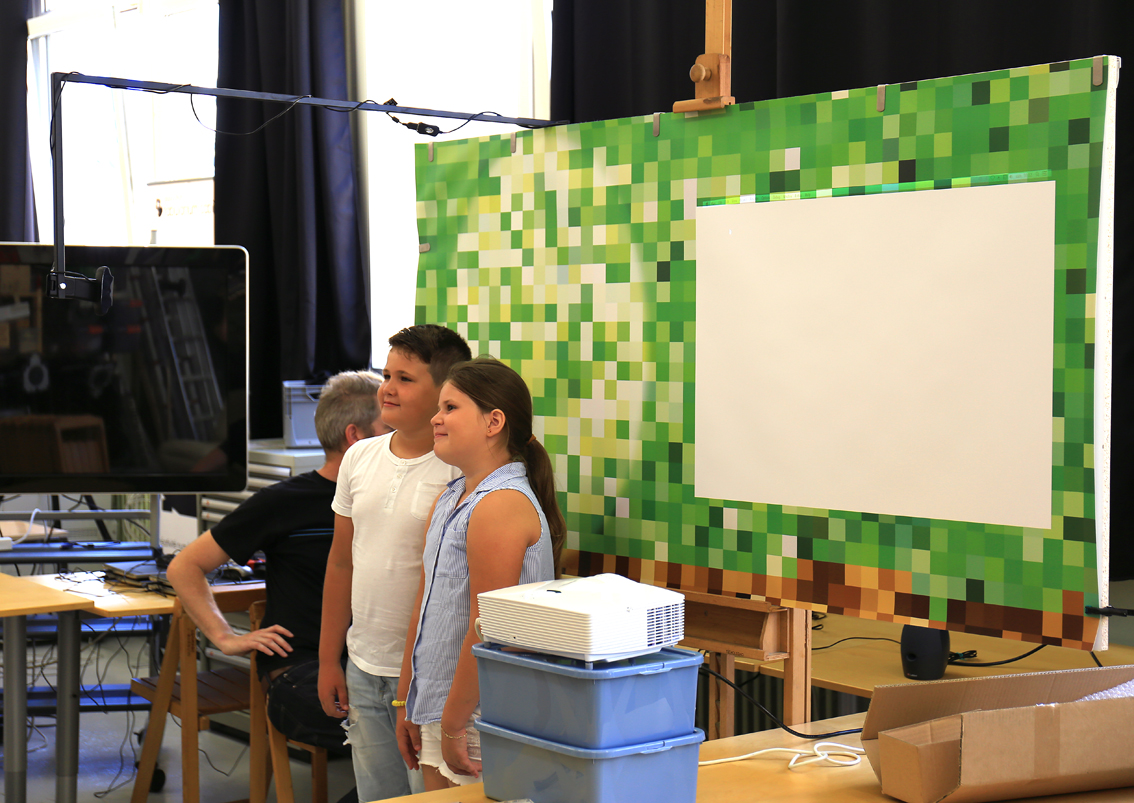 Belmin and his sister even got to try out the invention at Grégory's workshop before the exhibition!