The Moon Coaster
Brooke
Age

12
Vaudreuil-Dorion, Canada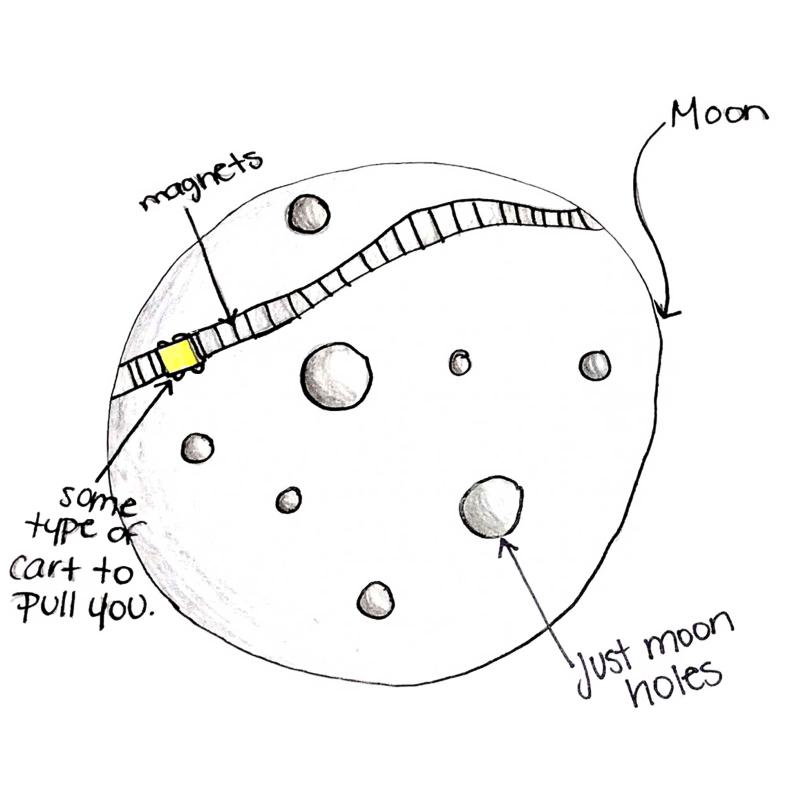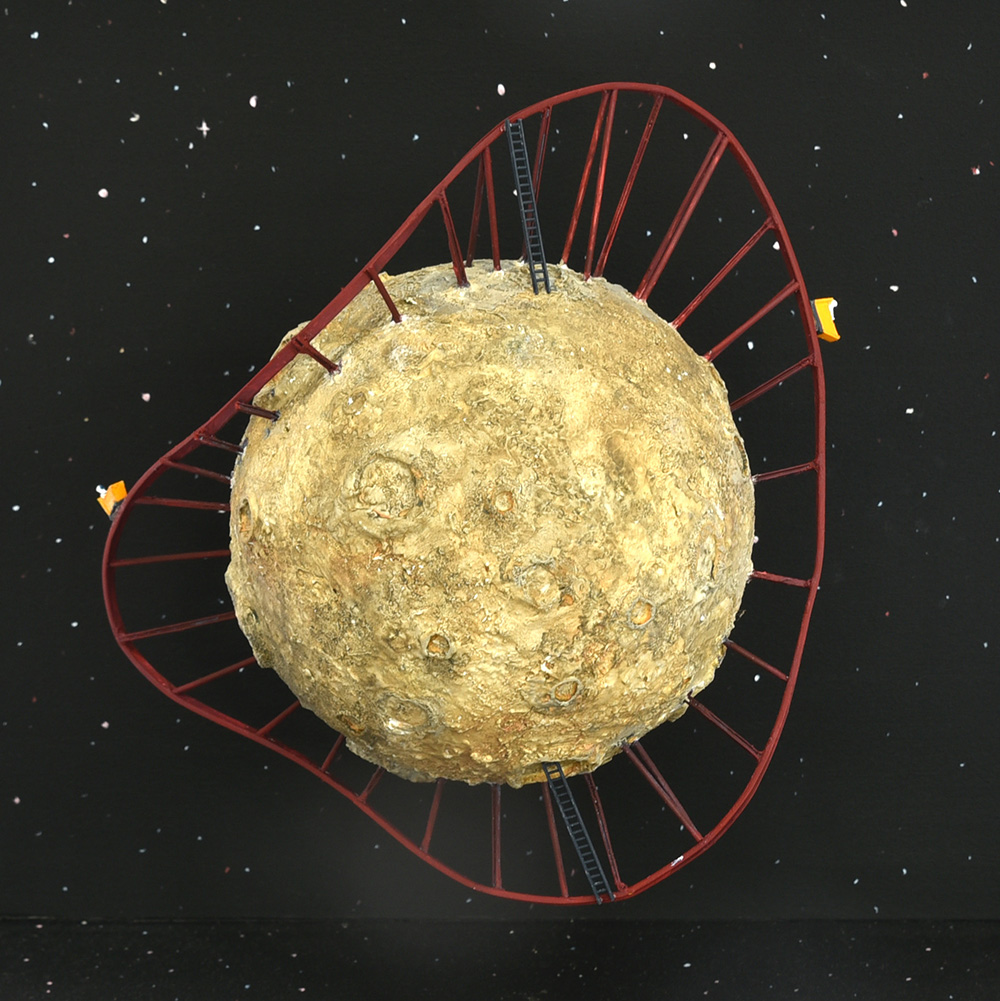 This idea has been brought to life
We have walked on the Moon, but what if we could rollercoaster on it?? What brilliant fun this could be!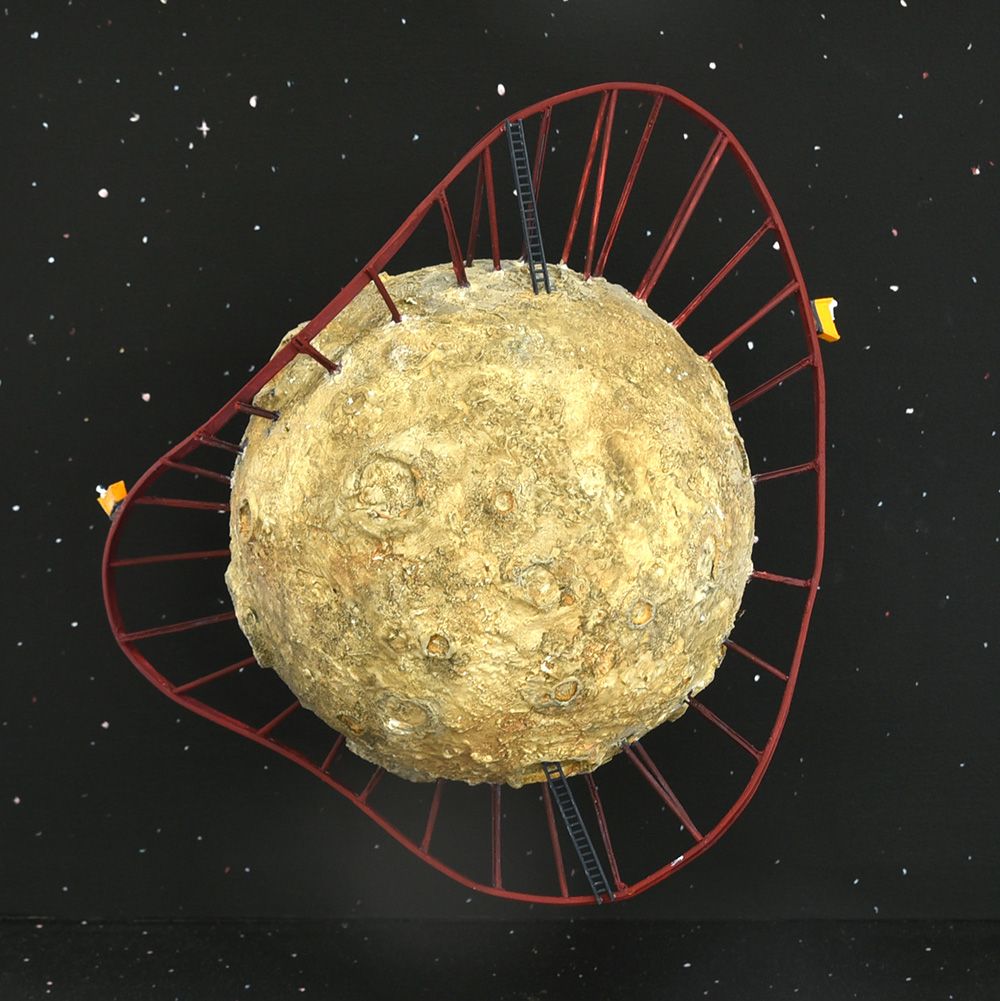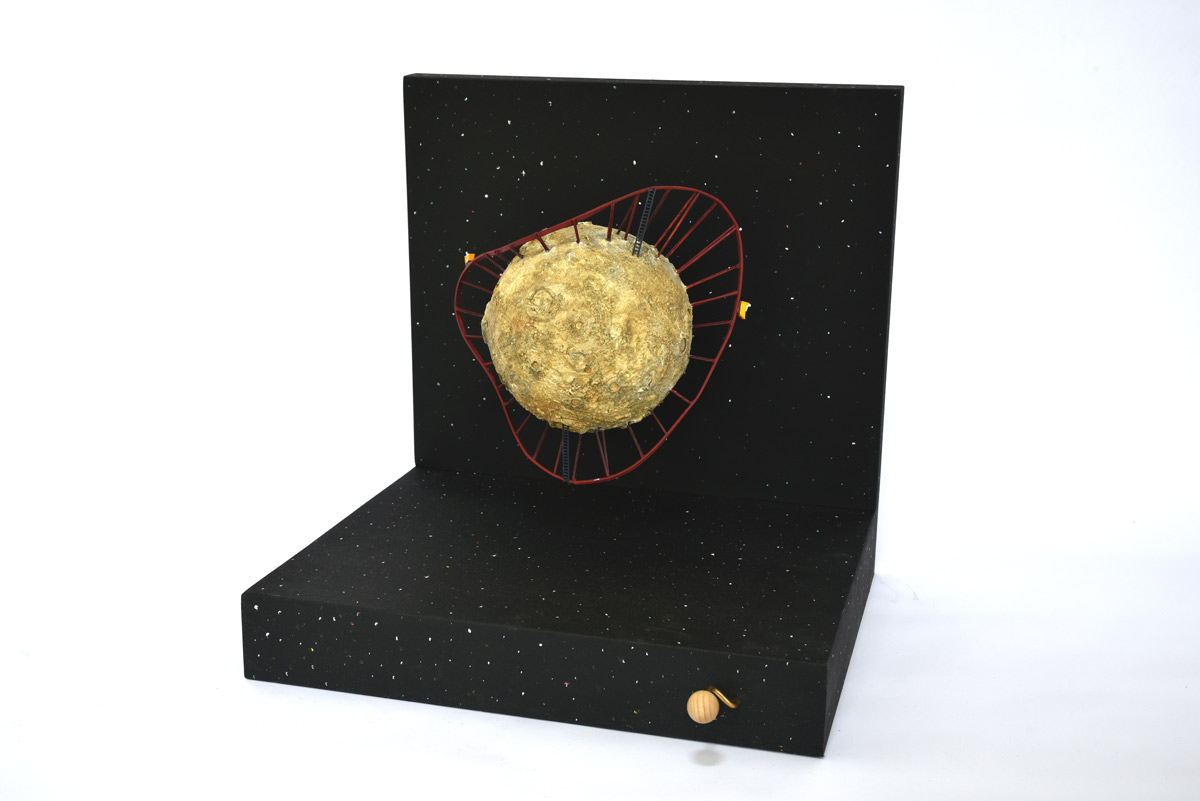 Maker blog entries
Making of the Moon Coaster
I thought that Brooke's Moon Coaster was a great way to get around the moon while also having lots of fun. I had a great skype chat with Brooke about her idea and got some excellent feedback on the making. Although I couldn't make a full size coaster, as my room isn't big enough, I wanted to make a good looking model of it.
After some thought about the size and how it might work I bought a wood box and joined the lid to the base to create a L shaped base. I wanted to make the moon rotate so bought some little pulleys and brass rods and experimented with different elastic and rubber bands to work out how to turn a handle at the front of the base and rotate the moon slowly.
Once I'd got the mechanism working well I bought a polystyrene ball and some plaster material that I used to create a moon texture. I cut out tiny circles from paper and stuck them on the ball to create craters by covering them in the wet plater. I used a brush to 'stipple' the plaster to make a moon surface.
For the roller coaster I went to the model shop and bought some plastic strips that I could cut and bend easily and added some plastic cut for the legs. The cart again was made from a sheet of plastic that I cut with a scalpel and made into the box. I bought some tiny sitting people and added blobby paint to make them look like they are wearing a space suit.
I experimented with painting the moon to get the best effect, it is a mixture of browns and yellows, I tried to let the darker colours get into the cracks and crevices.
Finally I painted the base black and hand painted starts onto it. I'm happy with the finish, it was a lovely project to work on and a great idea by Brooke.