The Fly Bag
Daisy
Age

9
Newcastle upon Tyne, UK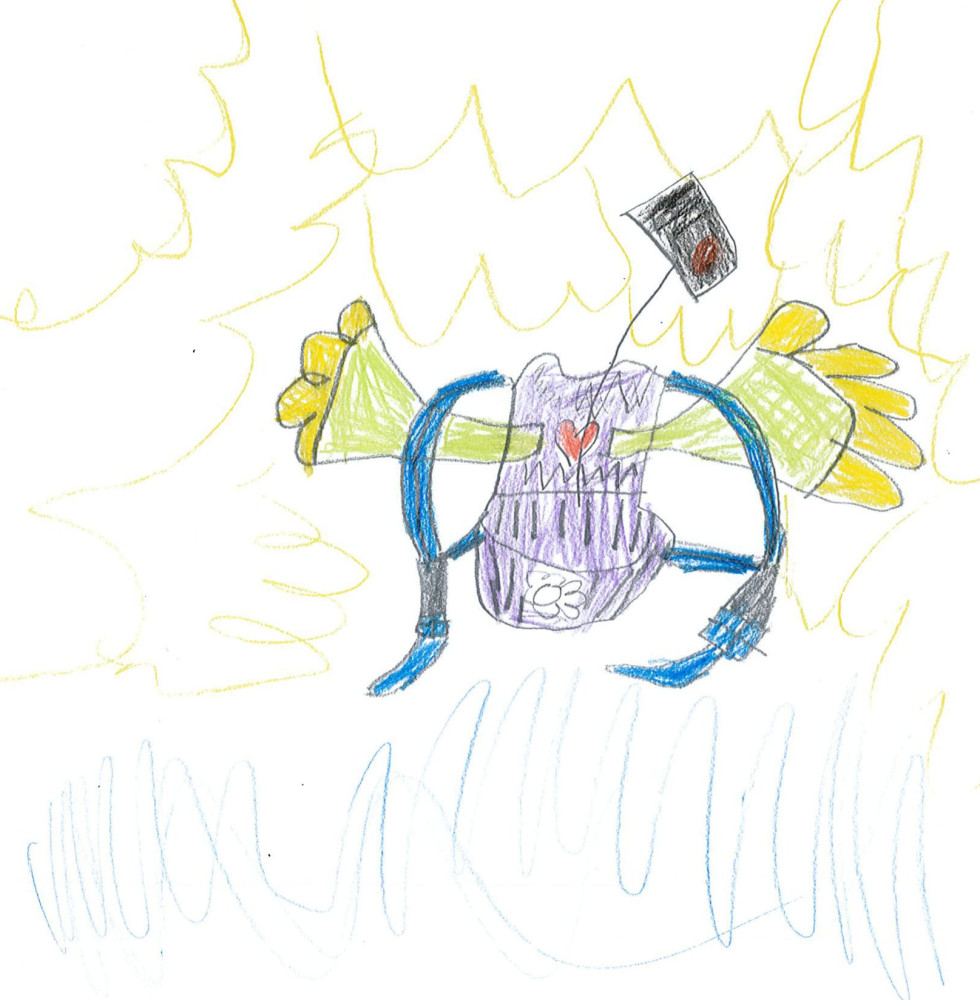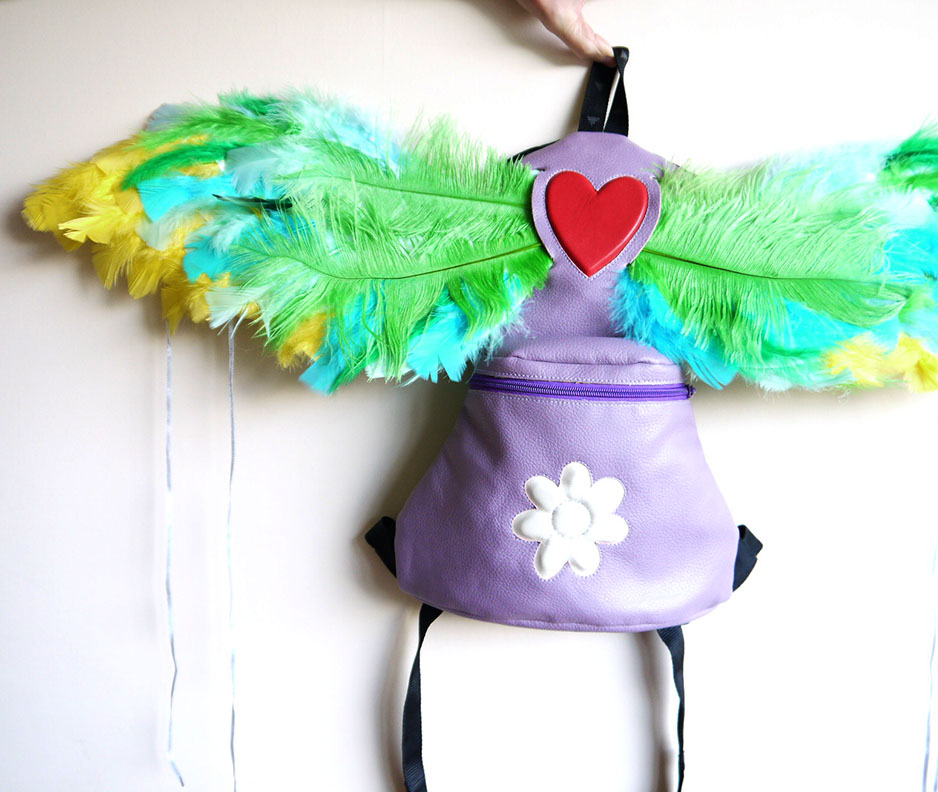 This idea has been brought to life
The Fly bag was made real by Izi Morley from South London. Izi is a Costumier and an all round creative person. She loved daisy's bright and colourful design and couldn't wait to bring it to life!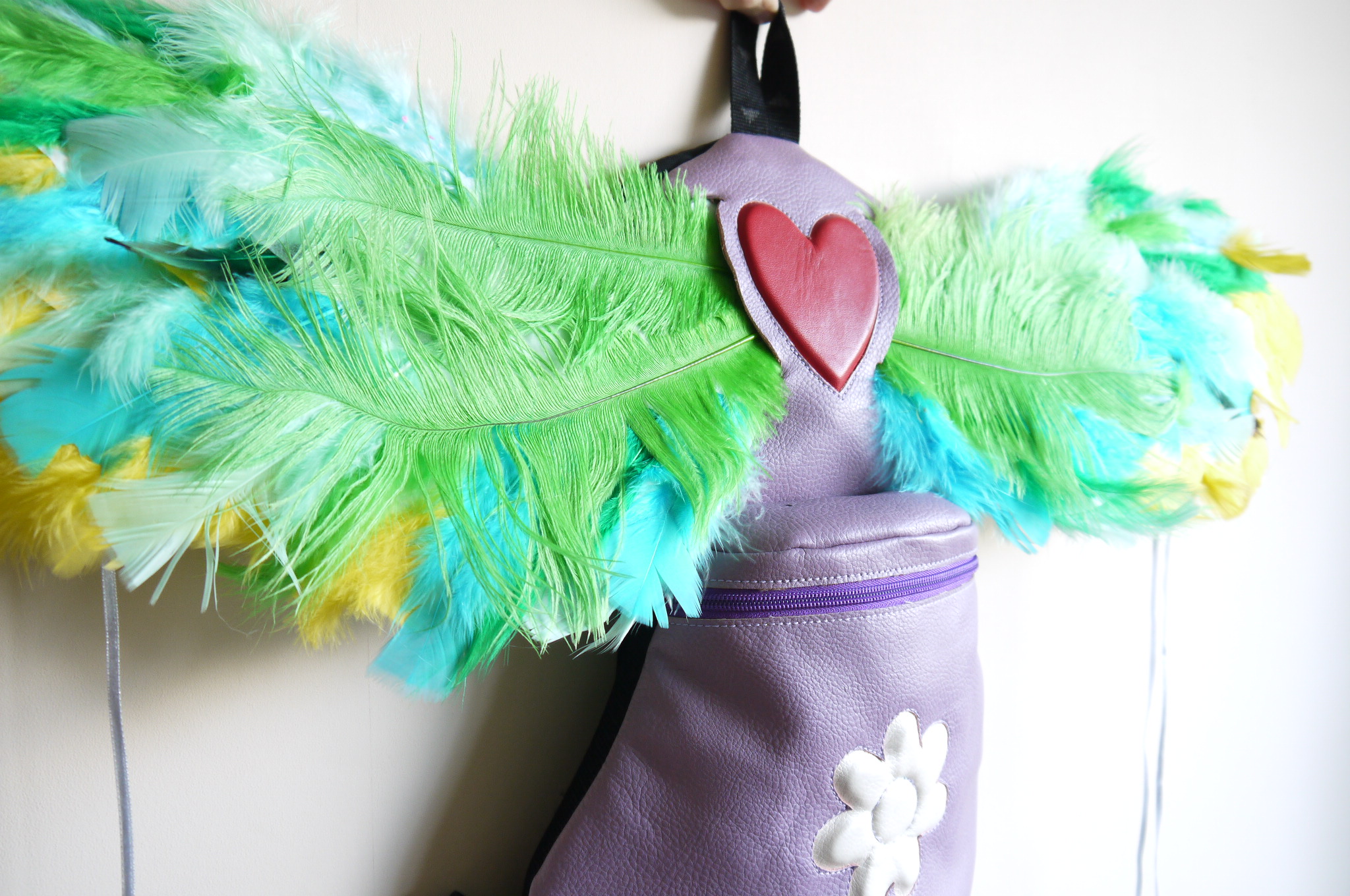 The finished Fly Bag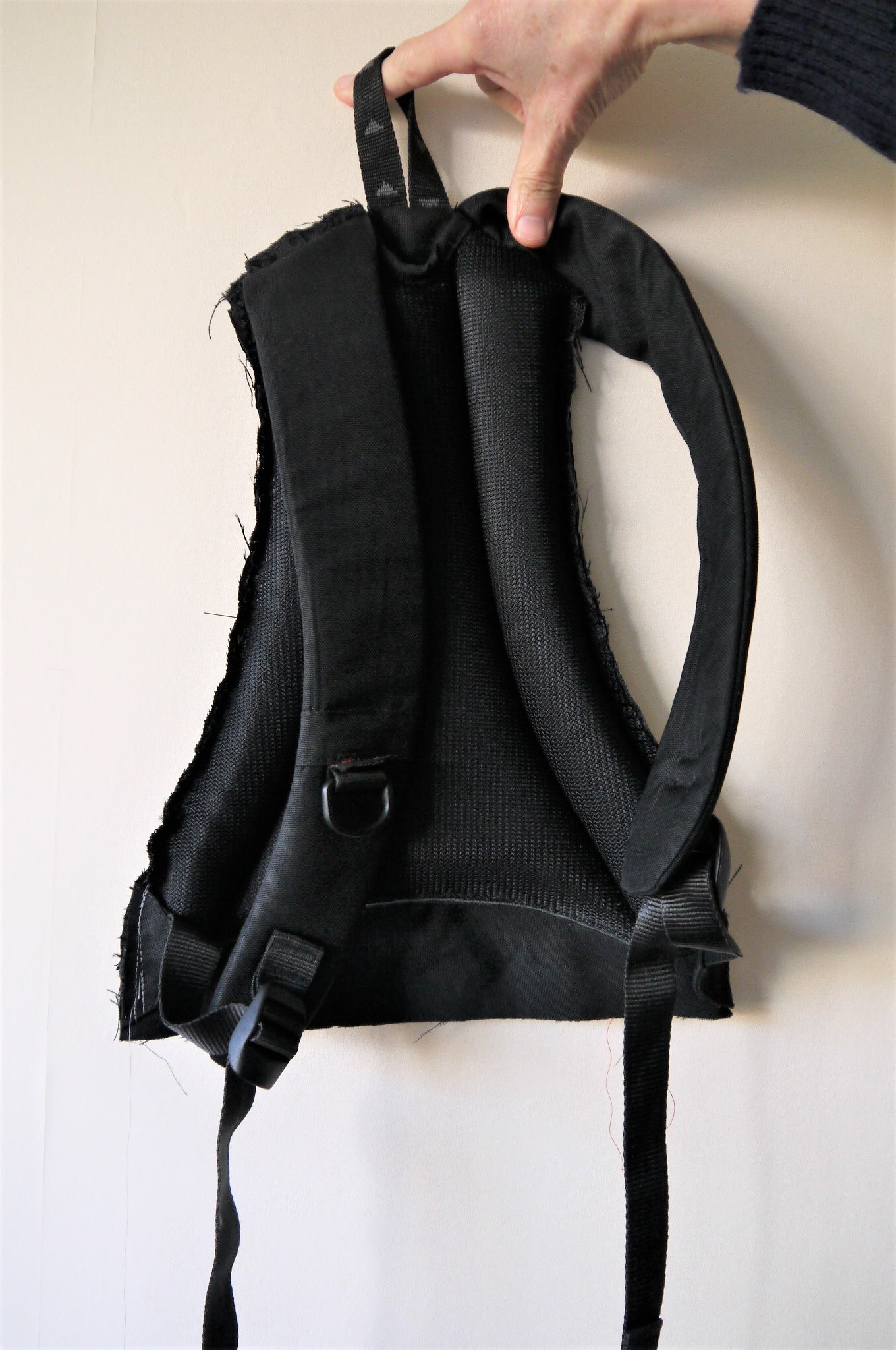 Izi started the Fly Bag by taking apart an old rucksack. the original back and straps was kept as the back of the Fly bag.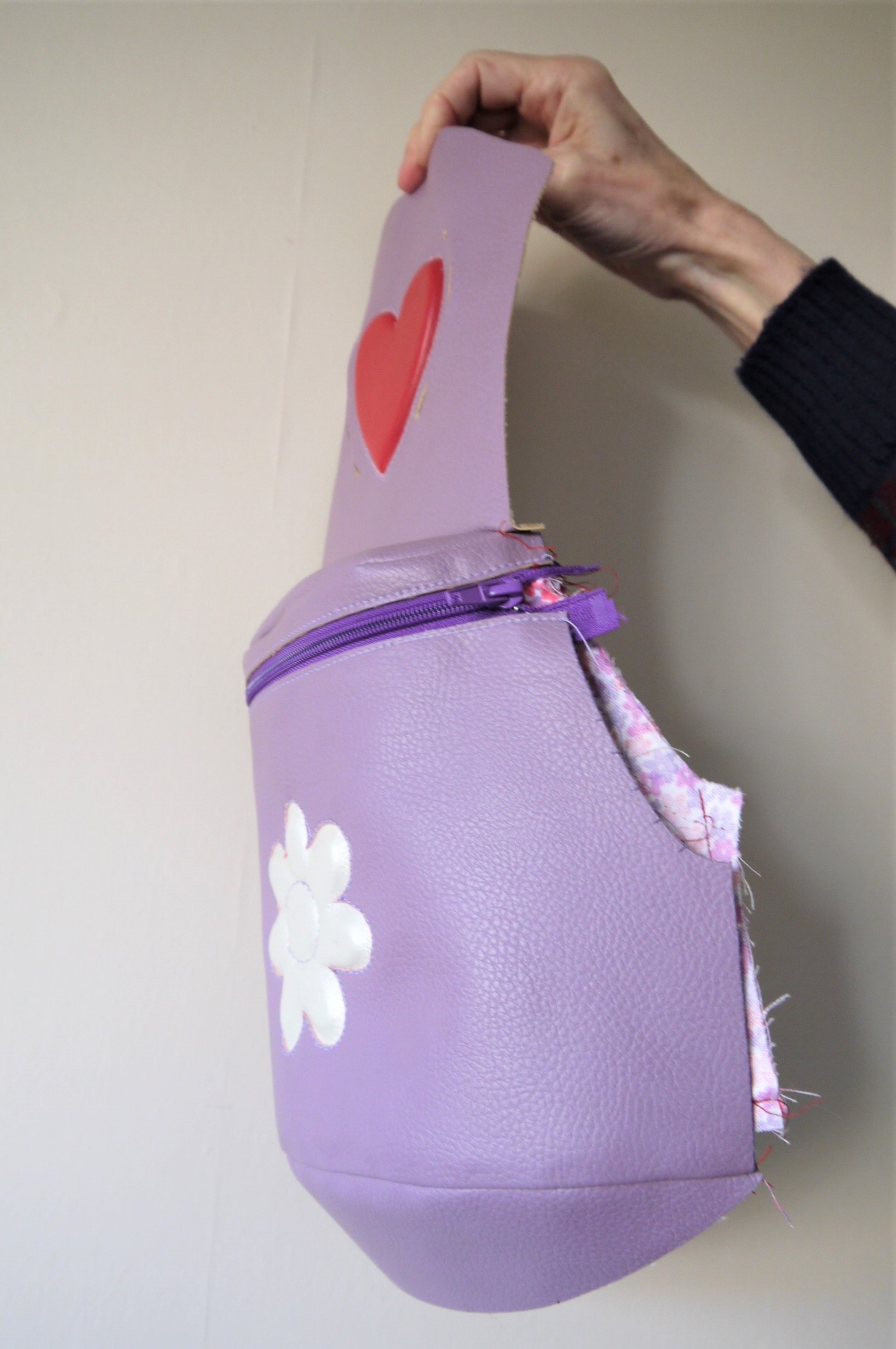 Izi made a whole new front for the bag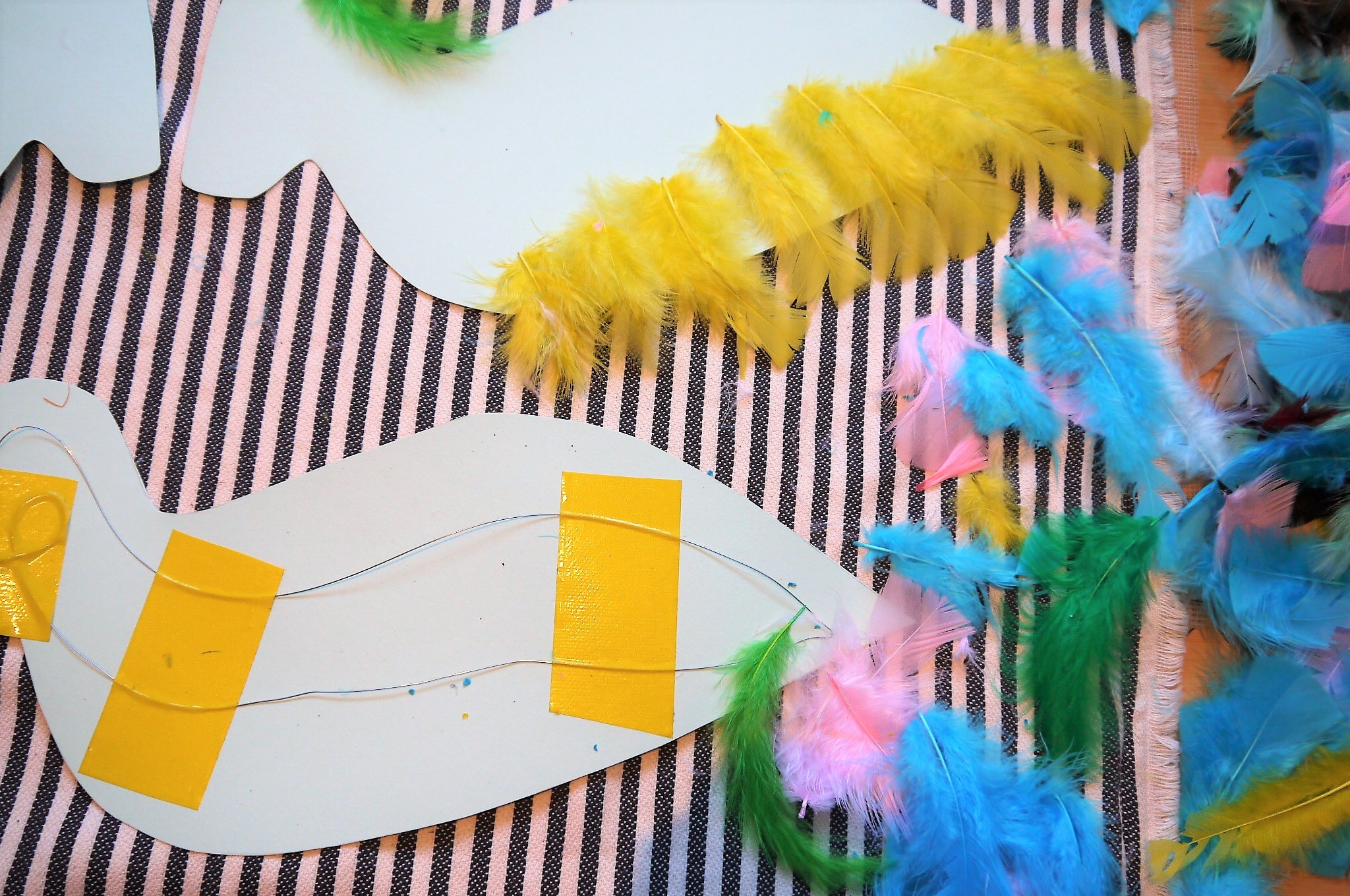 The wings were made by sticking together lots of feathers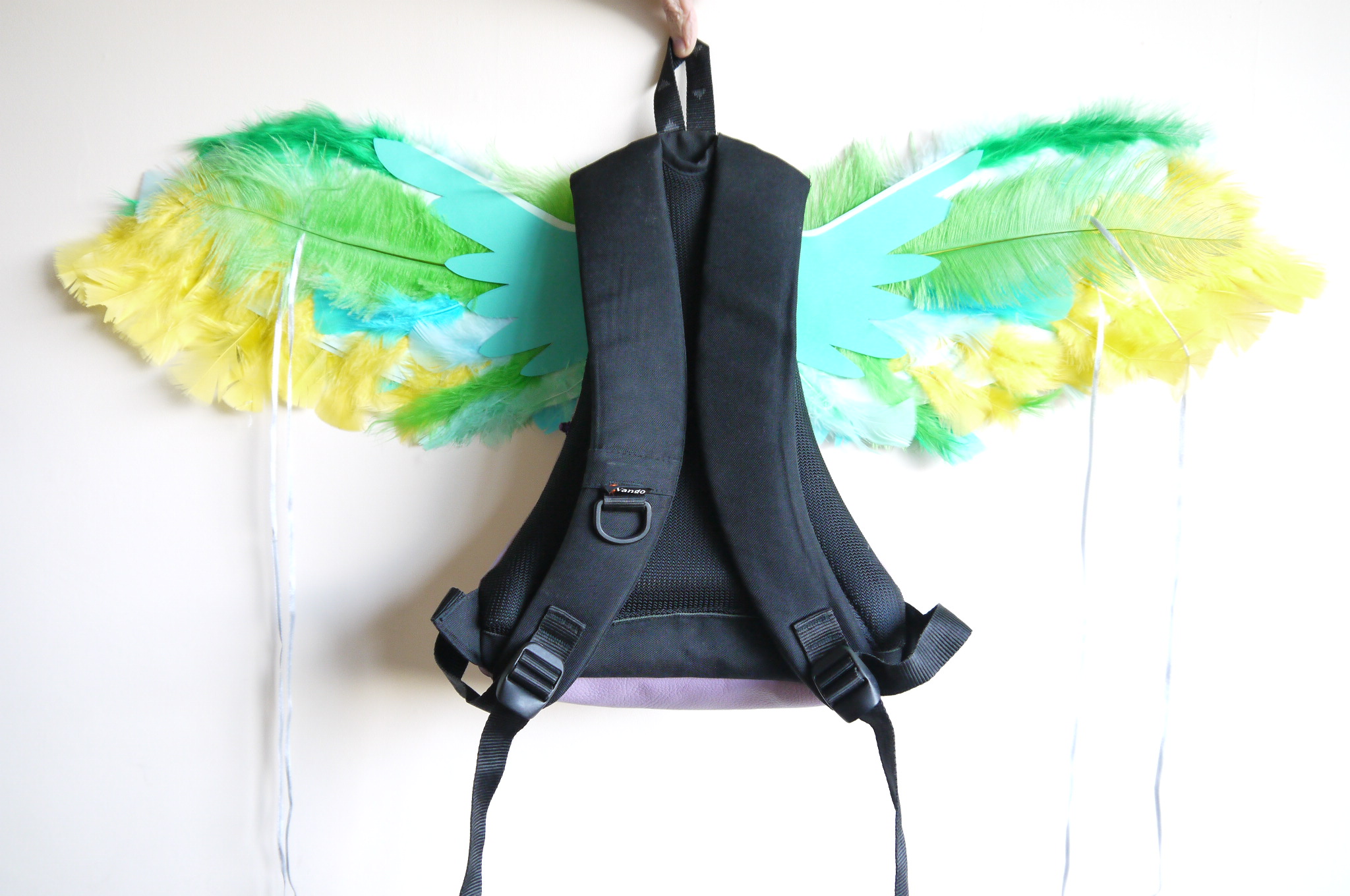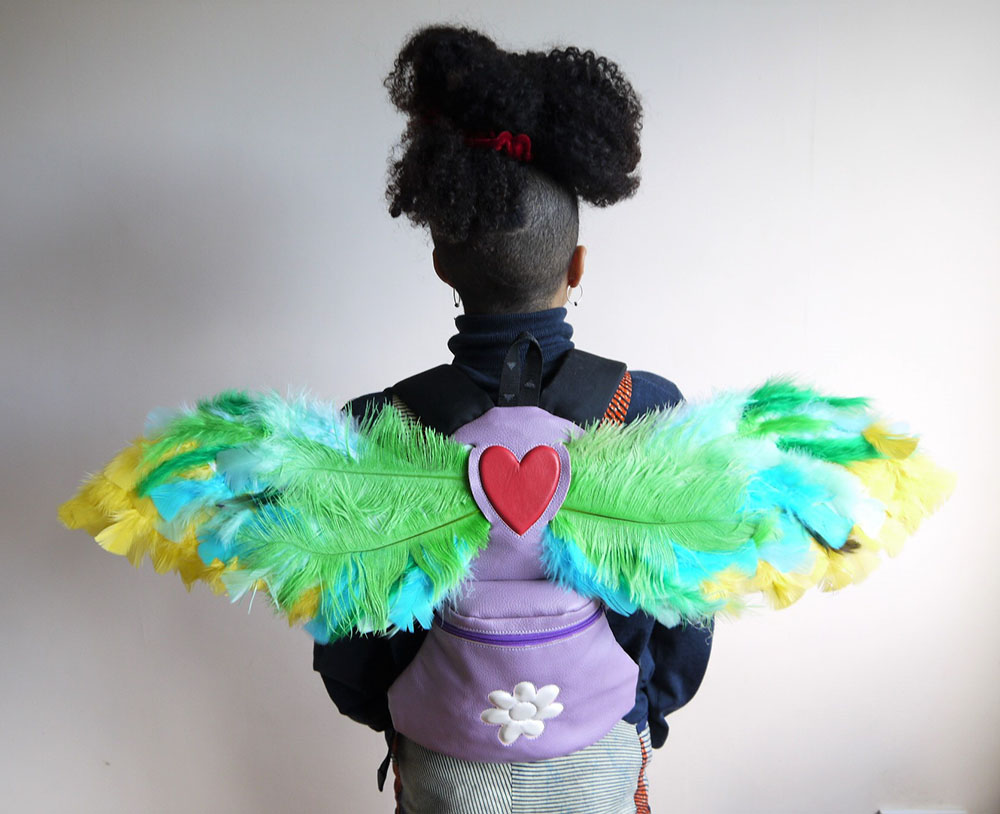 Izi modelling the Fly bag
Izi said 'This small project has been really fun. I have loved working on the fly bag and telling people about the idea behind this invention and Little Inventors. Daisy's design is imaginative, fun and bold. I hope she carries on designing more stunning pieces and exploring the possibilities of her imagination. It is really wonderful to see so many young designers in one place. I wish I had more time to get involved in realising more projects. Some day soon I will!'