This idea has been brought to life
Opal's clever invention for the Band 101 really shows us her knowledge of physics. With the Band 101, the force of passing astronauts is transformed into energy for the International Space station - how clever!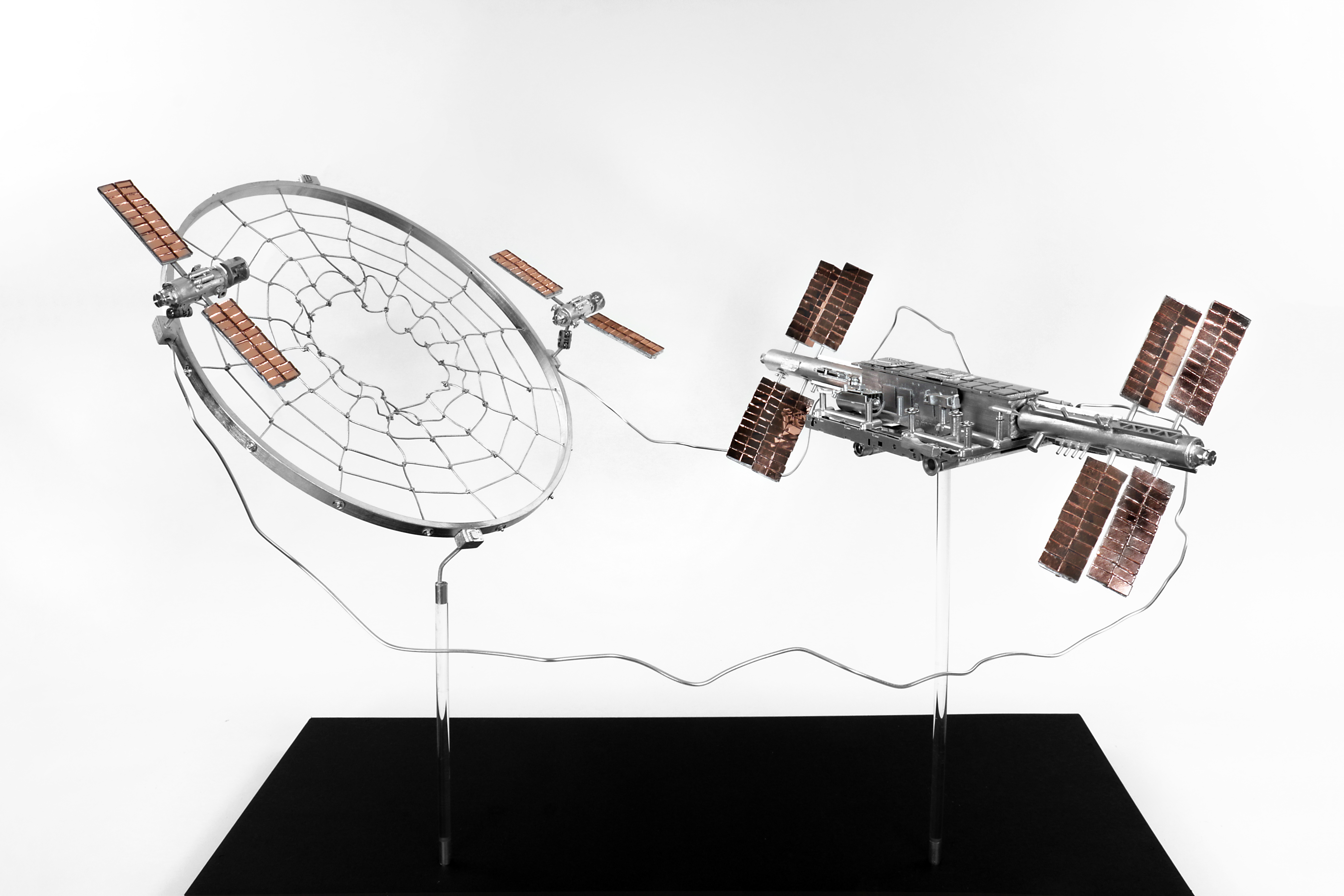 Our Magnificent maker Chloe Rodham has once again blown us away with not only a wonderfully detailed model but a super realistic stop motion animation too!
This invention idea is truly out of this world!
Maker blog entries
The Animation
The finished animation complete with voice over and sound effects. Thanks to Opal, Lola and Anna! What a great collaboration!
(Sound effects from Zapsplat)
The Finished Model
The model of Band 101 with the ISS, ready for display.
Voice over and sound effects
While I was still working on the animation, during our Skype chat Opal agreed to doing a voice over for the animation piece as if the astronauts in the ISS were talking to each other. I gave Opal a rough script and she added her own spin on it recording it with her friend Lola. It seems like they had fun doing the recording! Opal's mum also offered to add some sound effects into the mix, she used sound effects from Zapsplat and compiled the sounds together in an application called Camtasia.
Post-production
Once the photographs had been captured, I brought all the images into a program called After effects so I could put the images in sequence and add some special effects in like stars, meteor dust and comets. I also removed the strings that were holding the elastic in place.
Animation
Now it was time to animate the model so that you could see how the invention would work. I set up the models and used a roll of green paper to make a green-screen so that I could make a starry background go behind the models on the computer. I photographed each movement of the solar panels rotating and the satellites moving into position. The satellites were on ball and socket joints so that they could move. For the meteor I used a piece of foam, sprayed and painted with metallic pigment to give it that other-worldly sheen! It was quite hard to keep the elastic in place to make it look springy so I ended up tying black threads to the elastic so that it could be pulled back and forth a bit like a puppet string!
Chatting to Opal
Once the model was assembled I showed it to Opal over Skype and we had a great chat about her idea and the process of making the model. She came up with an extra idea about having a cable connecting Band 101 with the space station so I incorporated that into the design too.
Making!
I needed the web of Band 101 to be stretchy like in Opal's diagram so I used silver elastic threaded through holes in the ring, gluing them in place so that they would be secure. I used lots of different bits and bobs from old computer parts to plastic packaging to make the ISS and the satellites on Band 101, then sprayed them all silver so they matched.
Plans!
The first step for me was drawing out a large drawing plan based on Opal's drawing and getting together some materials that might work for the various elements. I thought an embroidery hoop would be good for the band 101 ring and mosaic tiles would work as solar panels.