Solar-Tron
Roxanne
Age

8
Stockton-on-Tees, UK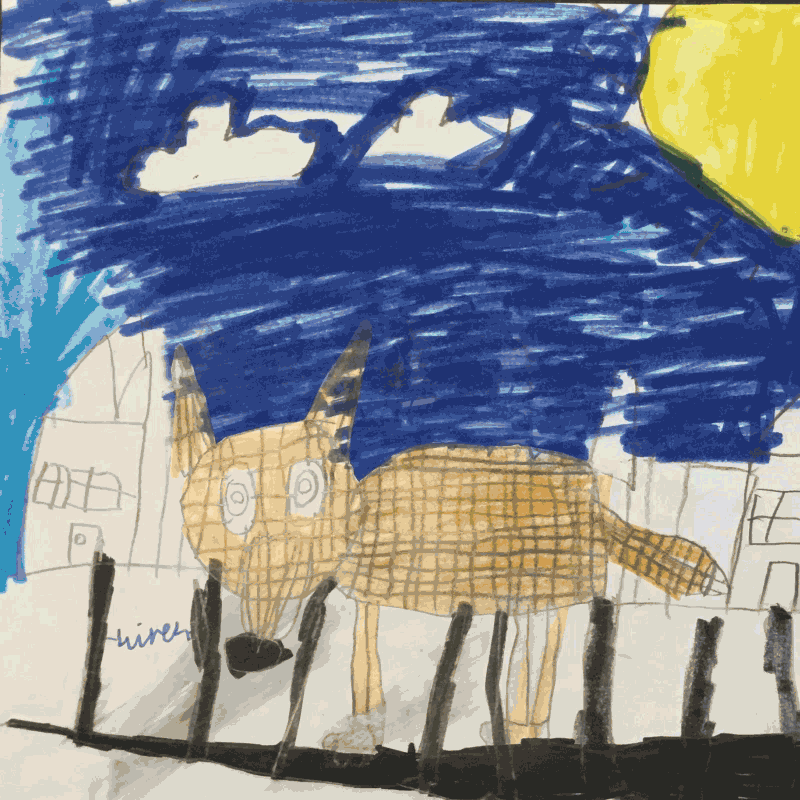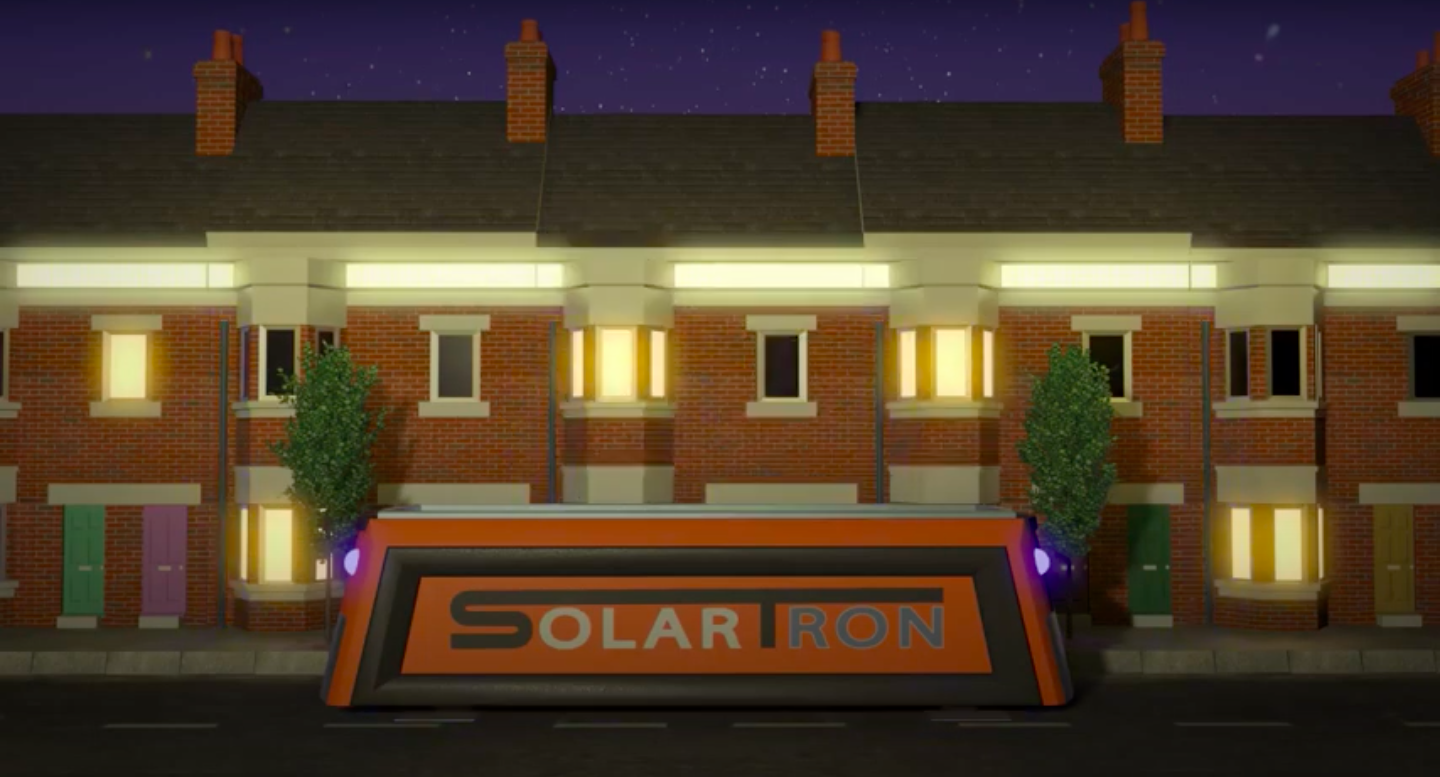 This idea has been brought to life
The Solar-Tron is a robot that you will see in neighbourhoods that collects energy and transfers it to homes and then moves onto the next area where it is needed. The Solar-tron is in the form of animals. The version in the final animation is a fox, based on Roxanne's original drawing.
Maker blog entries
Almost finished!
It's been a lot of work in the last week or so, but the animation is almost finished!
This will be the last blog post - with a little sneak peek of what the final film will look like.
The video in this post shows you what my 3D scene is like. I modelled, textured and animated everything in the scene. What I do next is I film it with a virtual camera inside the computer program to turn it into a video.
A musician friend is making the sound design for the film while I finish it off. He's been using lots of weird and wonderful household sounds: such as balloons, hoovers and even an accordian!
Stay tuned
Inflating the Blimp (Test)
In order for this idea to work I need to first find out whether I can get the fox to inflate like a blimp. I managed to get a pretty decent result on a basic shape so I think I'm confident enough to move on.
Now to get making!
Next step is to make the fox. I have a pretty good idea of what I'm going to do after all that sketching. Check out the timelapse of the modelling process.
Environment sketches
I've been thinking about what kind of world this fox blimp is going to be a part of. My starting point is that I want the design to be relatable - I don't want to go too stylised and it to look too much like a cartoon but I also don't want to make it difficult for myself and go too realistic. I want to find a nice balance!
I thought that a nice design would be the typical British terraced houses that you find in most cities (ones that I can see out of my window!). This is a good solution because it means I can fill up the screen easily as the houses are repeatable. Once I build one house I've pretty much finished!
Fox Sketches
I've been sketching a lot to try and work out what the Solar Tron will actually look like. I went through lots and lots of rough designs.
I was trying to work out how the fox could move around without needing a full moving body and keeping as close as possible to Roxanne's designs. I was playing with ideas of robotic foxes, foxes on the tops of trams and cars, and foxes coming in all shapes and sizes.
In the end I figured a good solution to all the problems was to make the fox float like a blimp. This meant I wouldn't have to animate a lot of body parts, it would be closer to the sun in order to collect as much sunlight as possible and I could connect it to some kind of moving cart so it can be transported around.
First Steps
Woah, Roxanne's idea is super cool! I would love to live in a future where all of our electricity came from solar animals! I'm going to make a 3D animation so we can see what that might look like.
What I will make:
I will make a virtual film set which goes through how Solar Tron works (1 scene, maybe split into a couple of shots)
Solar Tron moves into the shot, stops centre frame.
Some kind of indication that the sun is beating down on Solar Tron (i.e. wiggly lines)
The sun goes down. Night time.
The Solar Tron glows to show it has full power
Energy is released into the houses and the lights turn on in the houses.
Solar Tron exits frame.
Sun comes up to create a looping animation.
Thoughts:
In the original design the Solar Tron walks around to collect sunlight. I think that if this were to work in the real world the design will need to touch the wires in some way to create a connection to the houses. I am wondering whether I could possibly do this with some kind of rail track like a train or a tram.
The original design from Roxanne is amazing, and looks so much like a fox already, so I'm going to try and stay as close to that as possible.
Style:
I won't be aiming for a realistic CGI model but a slightly more stylised approach like the following:
Robin: https://www.littleinventors.org/ideas/fuzzy-pj-fun-dress-up-spacesuit/details
Chloe: https://www.littleinventors.org/ideas/robot-water-blaster/details#tangible
Making of:
At regular intervals I will take a screenshot of the process to make a making of.
Every so often I will cut into screen recording of the 3D software where you will be able to see what I'm making in more detail.