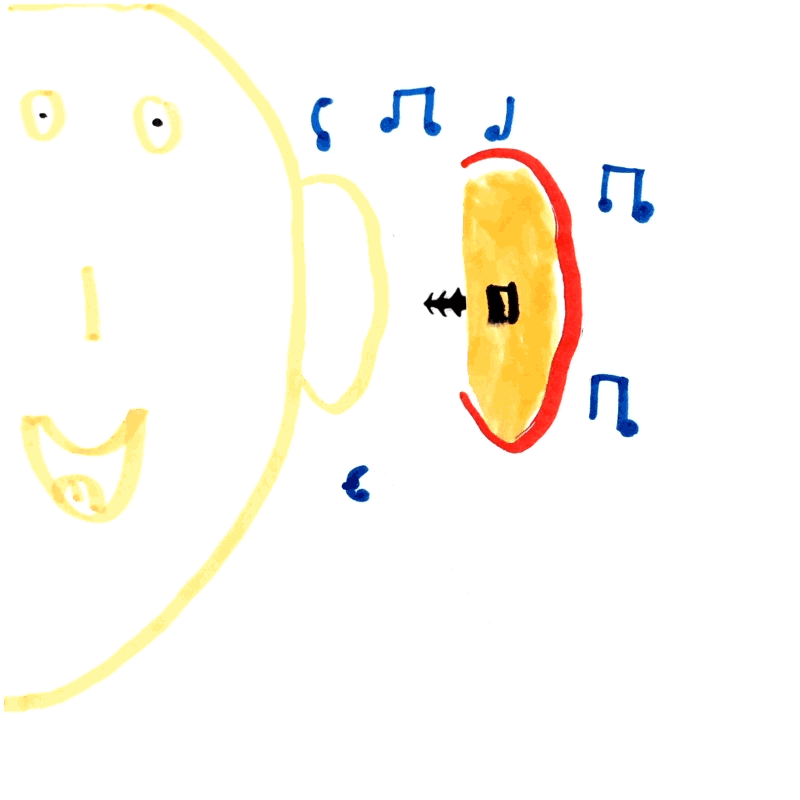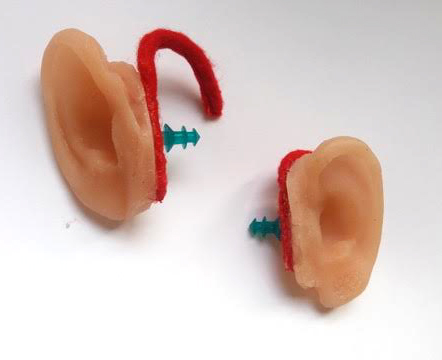 This idea has been brought to life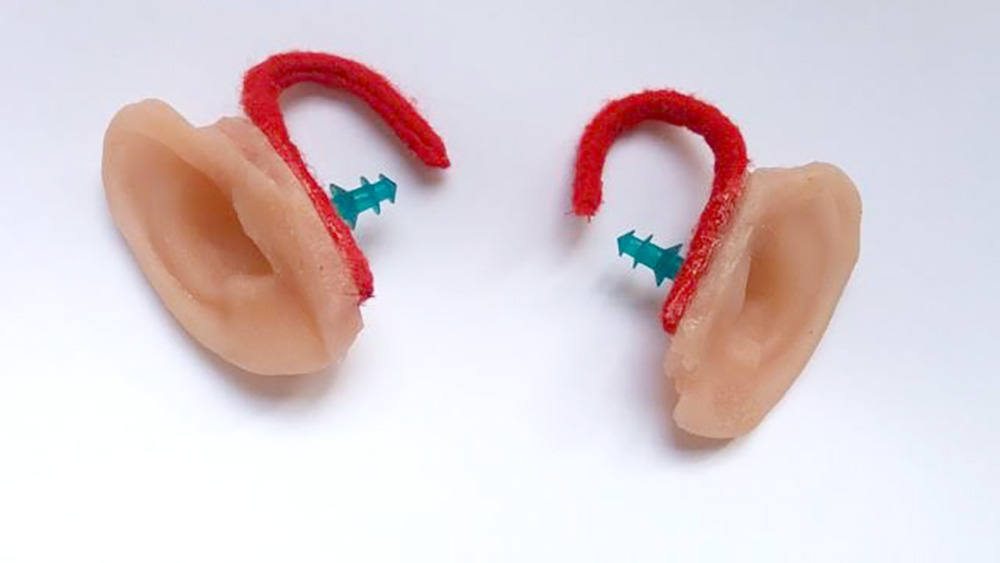 The finished Silent ear cover.
Idea made real by Bethan Maddocks Bethan says,
'Having delivered the school and community workshops for Little Inventors I was really intrigued about which designs would be chosen by Dominic. Once the designs had been chosen we were asked which one we would like to create, and I was instantly drawn to Emily's silent ear cover. Not only was it a great, characterful design drawing it was also a brilliant invention - an equal mix of silliness and thoughtfulness. I loved that Emily had thought about who would benefit from her design and created a invention that was sensitive to people who find noise overwhelming, as well as people who maybe just want to secretly tune out!...'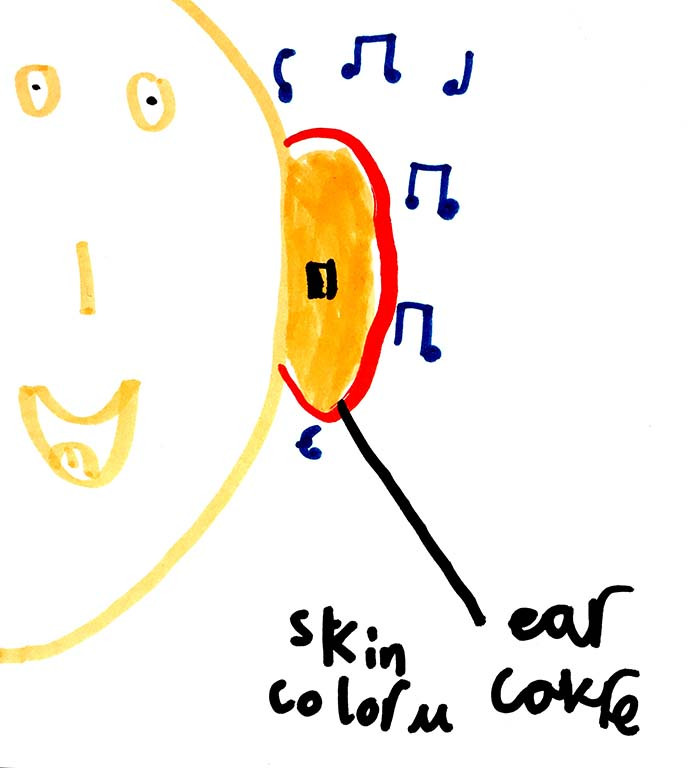 Emily's original invention idea drawing.
'...When translating Emily's design into the prototype I was keen to keep the design as close to her drawing, so the 'arms' that hook over the ear to help the ear cover stay in play were made of red felt as that was a strong colour and outline in Emily's design. It was fun to experiment with the ears, and eventually the prototype was created with cast gelatine ears, so the final outcome looks (and feels!) pretty realistic! Thank you Emily for such a fun and thoughtful invention!'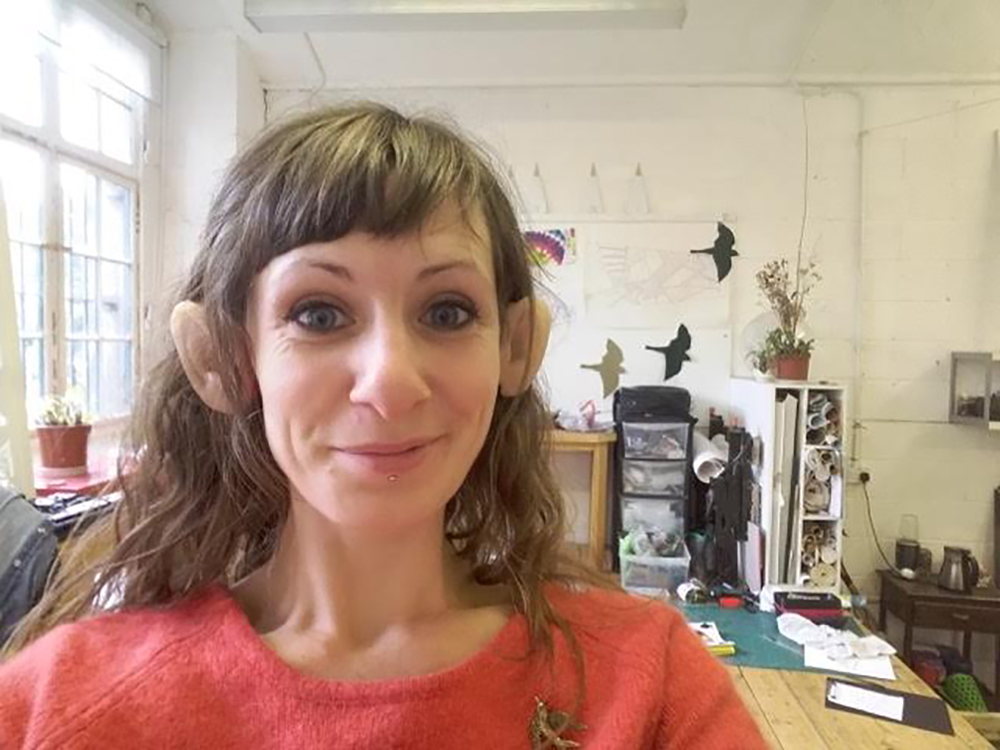 Bethan Modeling the Silent ear cover.
The Silent ear cover was shown part of a celebratory Little Inventors exhibition in at the Sunderland Museum and Winter Gardens. The Silent ear cover was one of four new made real ideas to be exhibited.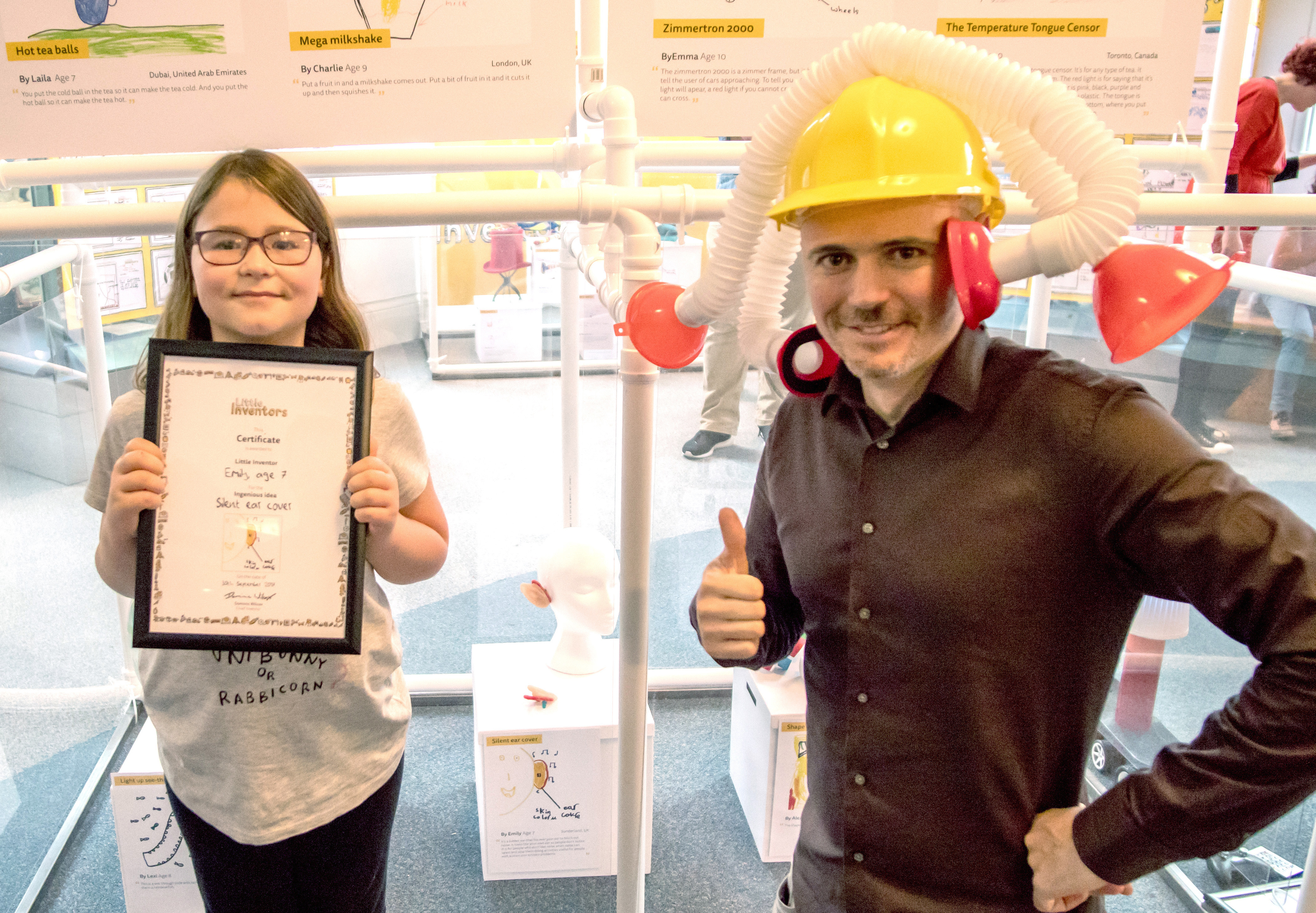 Emily with her Little Inventors certificate alongside Chief Inventor Dominic Wilcox.