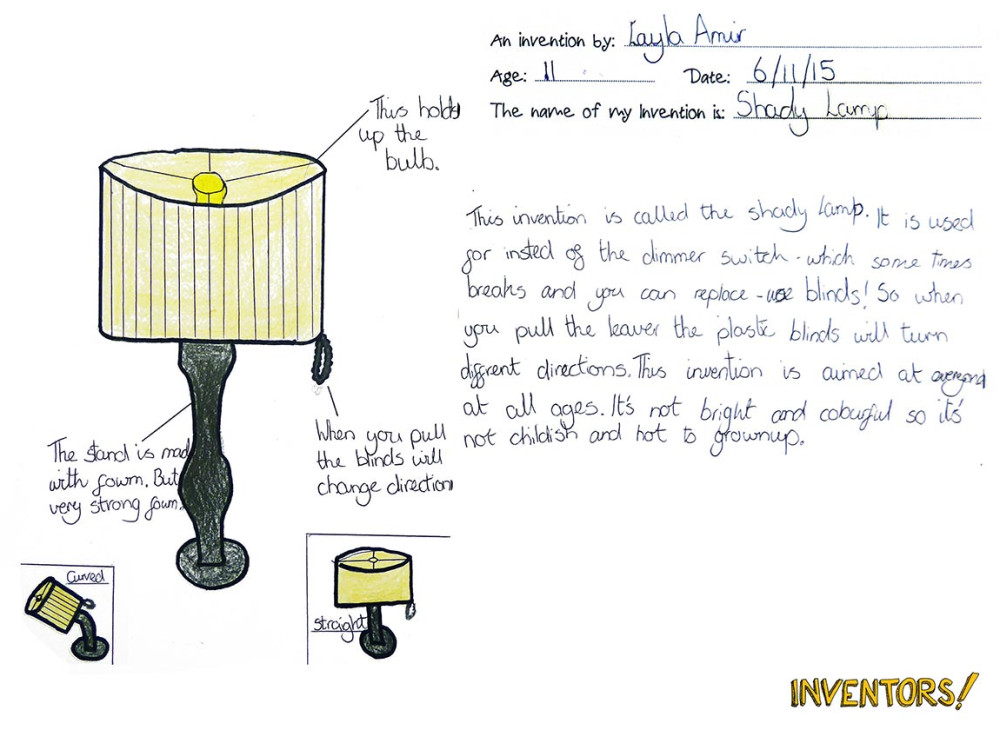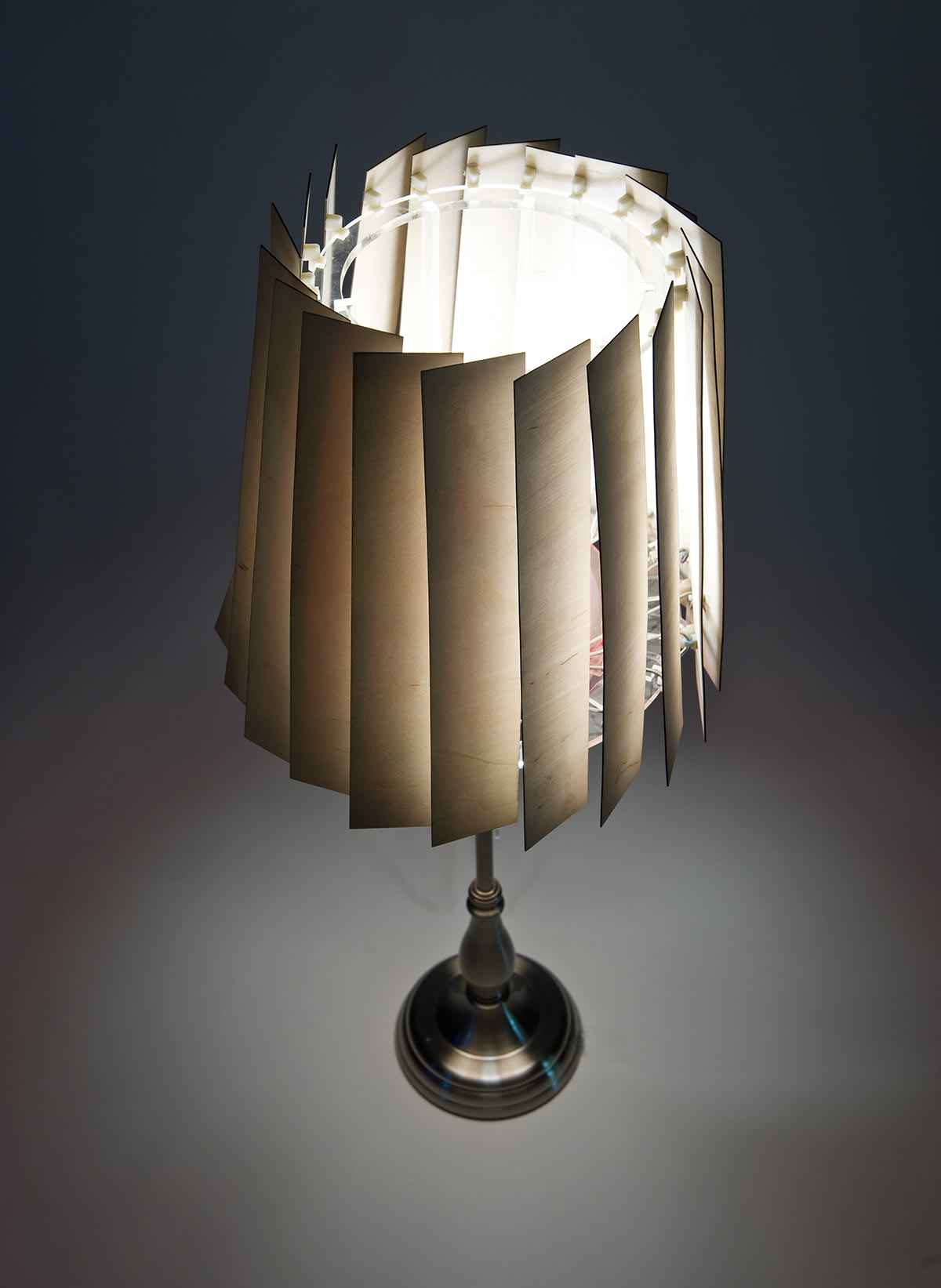 This idea has been brought to life
An invention idea by Layla Amir, age 11, made real by Carl Gregg at Fab Lab Sunderland
A brilliant idea that allows the owner to dim the light just like pulling closed a pair of venetian blinds.
"The invention is called a Shady Lamp. It is used instead of the dimmer switch which sometimes breaks – use blinds!
So when you pull the lever the plastic blinds will turn different directions. This invention is aimed at everyone of all ages. It's not bright and colourful so it's not childish and not too grown up." Layla Amir
Layla met up with Carl Gregg at Fab Lab Sunderland and discussed the idea in more detail in order to be made real.
"I thought this was such an interesting concept I was so pleased I had the opportunity to make it. That said, it did end up being a more complex design than I had expected and took about eighty hours to design and build. Using rotating blinds is a great idea to vary the light output from the lamp and I would love to make another for myself. I love how this project mixed old technologies such as push rods, gears and louvres with contemporary techniques such as laser cutting and 3D printing." Carl Gregg