Self-Organiser
Sarah • Age 10
Newham, London, UK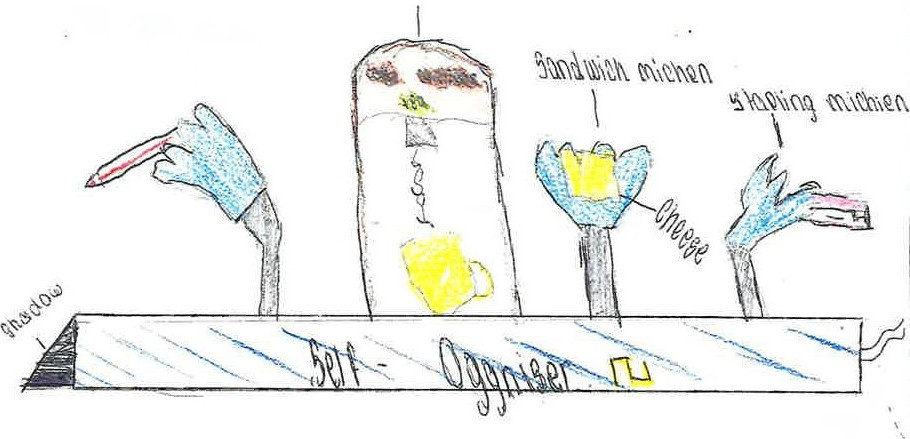 This idea has been made real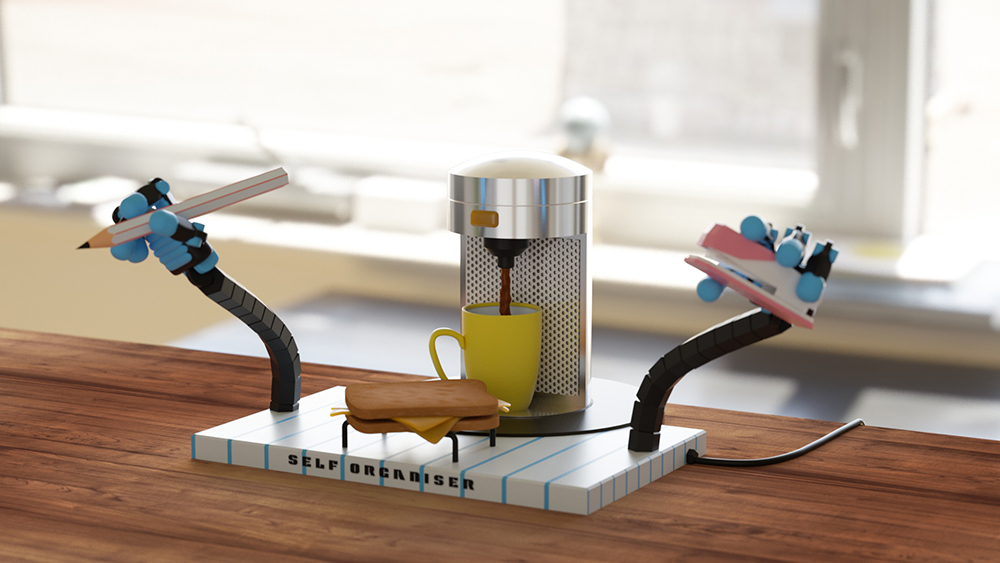 The Self Organiser was brought to life by illustrator and motion designer Matthias Moedl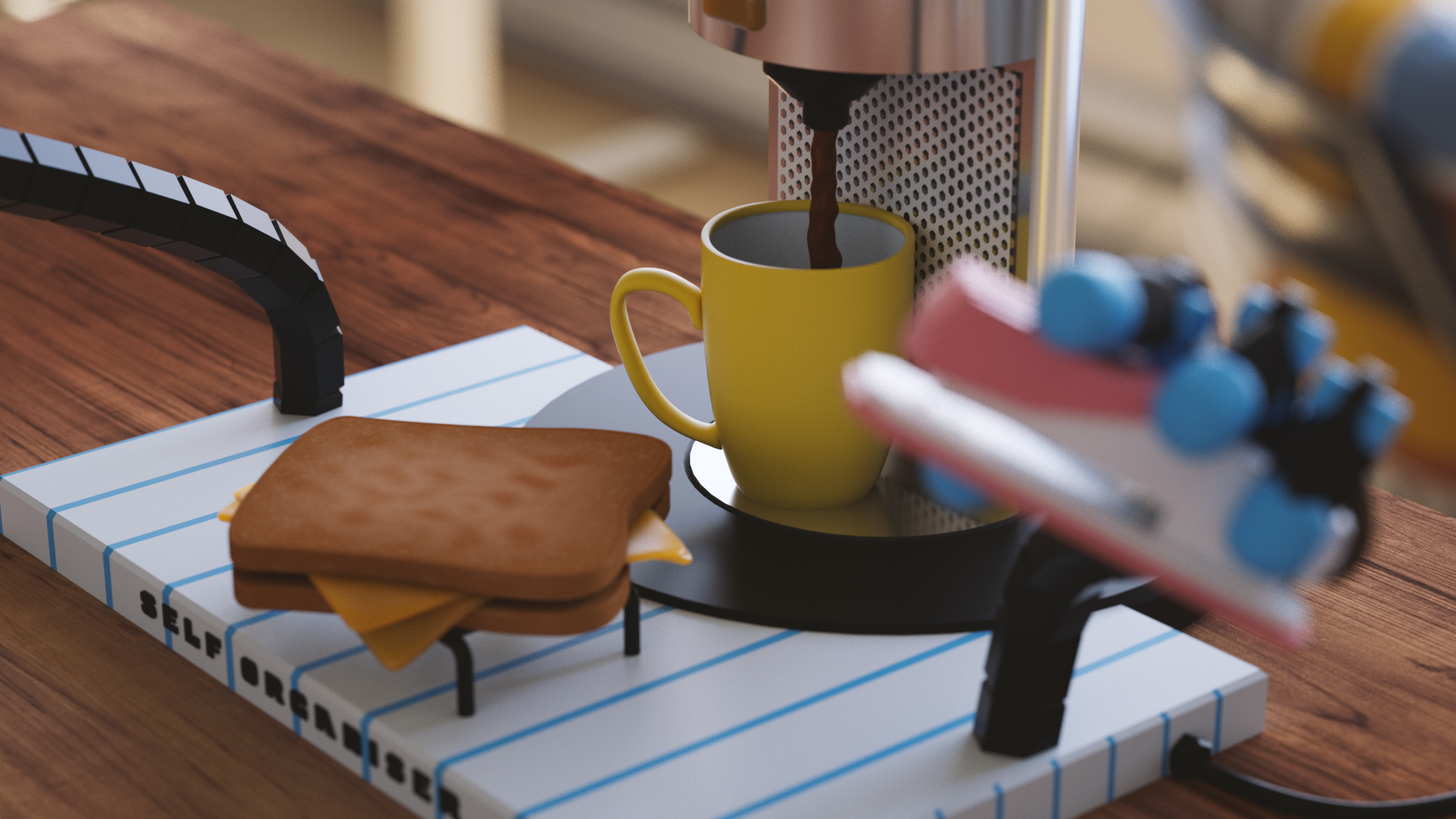 It can help to mark homework, there is a handy place to keep your stapler and it can even make you a coffee and a sandwich too!
Mattias created a video to show his making process!
Maker blog entries
Matthias
has been working on making this idea real.
The Self-Organiser
This is a version of the final image that shows the digital wireframe of the objects. I modelled a lot of it myself but there are also some objects that I took from my personal 3D library. Work smart, not hard.
Just like the Self-Organiser.
I also recorded the whole process.
Self-Organiser beta version
This is my first draft. It differs somewhat from the sketch Sarah made and from the final version but it helped to understand the concept and explore different options. In this stage I already defined the look and feel.