Rolla Lampa
Gabriel • Age 9
Sunderland, UK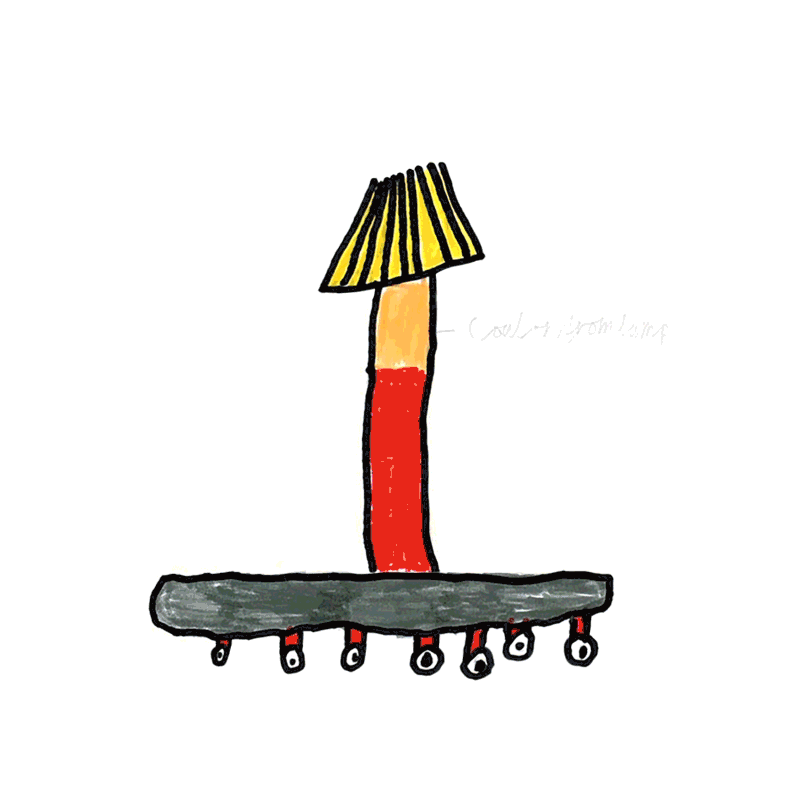 This idea has been made real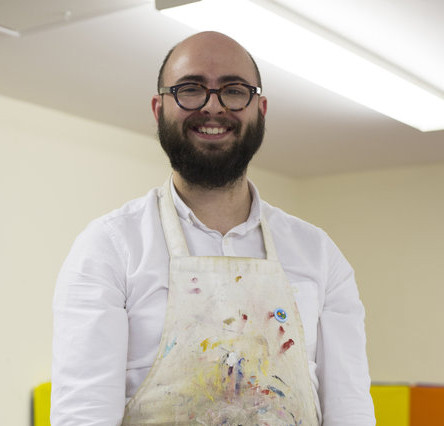 Chris, Aka Dabble Dabble, is an artist living in the North-East of England with a healthy obsession with science, tinkering, and engineering. He says 'Mostly I just love making things, all sorts of things, but primarily I'm a participatory artist with a background in animation and a personal practice in printmaking and ceramics'.
Magnificent maker
1 made real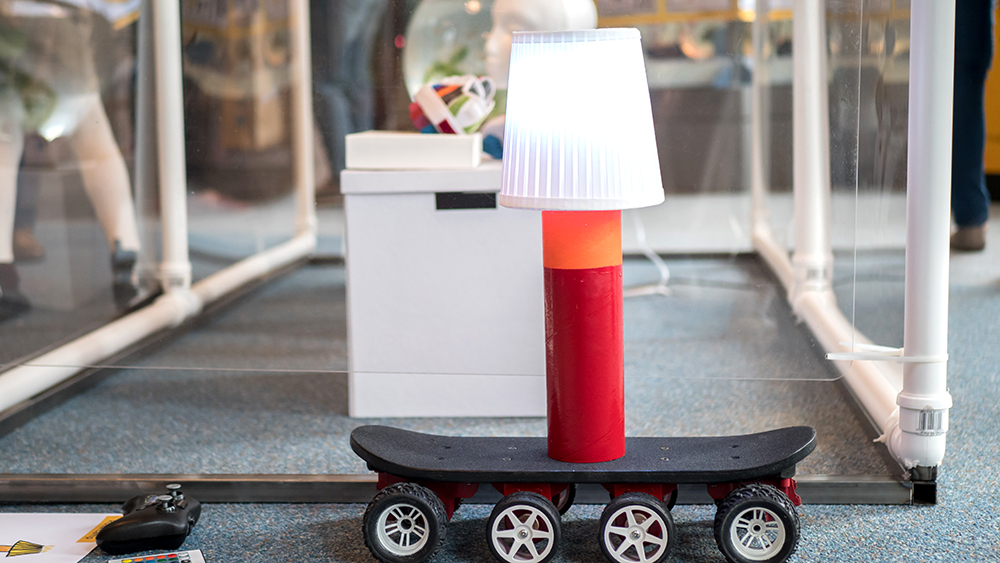 Made real by Christoper Folwell, aka Dabble Dabble
Christopher Folwell is an artist and maker based in the North East of England with a healthy obsession with science, tinkering, and engineering. He started building things at an early age and encourages those young and old alike to keep thinking, inventing and experimenting!
Check out more of Chris' work on his website.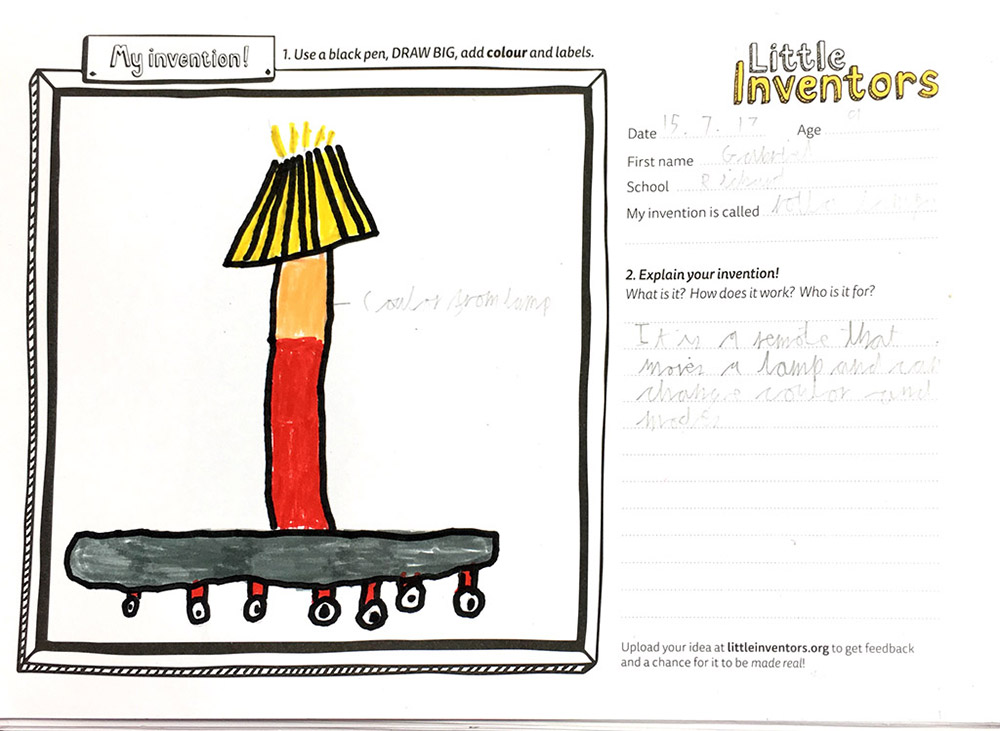 Gabriel's original drawing for the Rolla lampa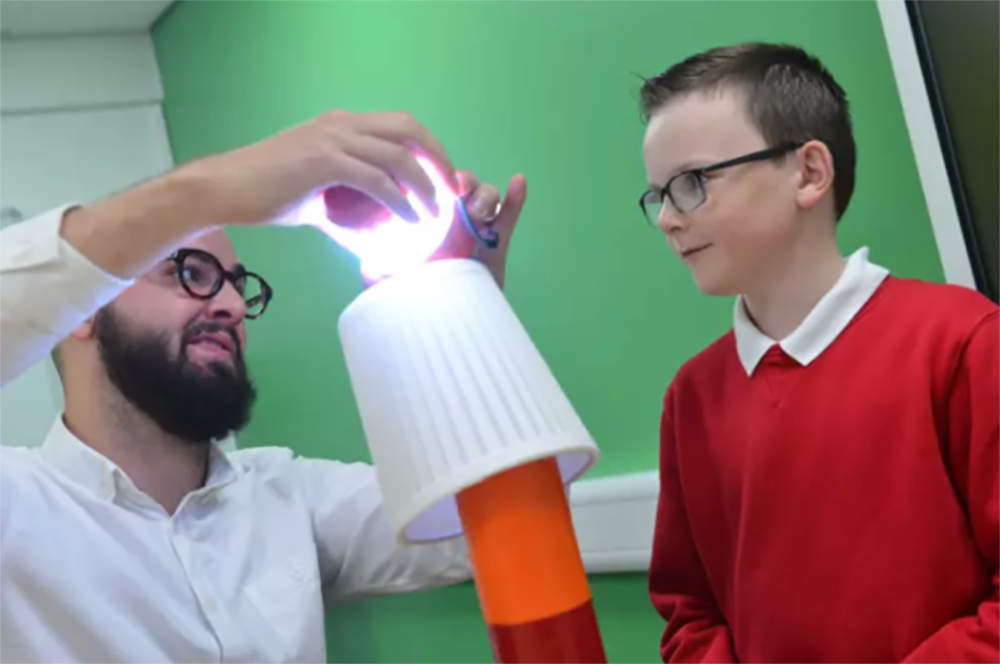 Chris went to visit Gabriel at school to show him the Rolla Lampa and talk through how it was made
Year five leader Claire Willis said: "The Little Inventors team came into school and did a workshop which really inspired the kids to come up with their own ideas. Gabriel's was the only one from the school chosen to be made and it's a brilliant idea.
Gabriel was chosen to have his invention brought to life an exciting event at the Sunderland Museum and Winter Garden's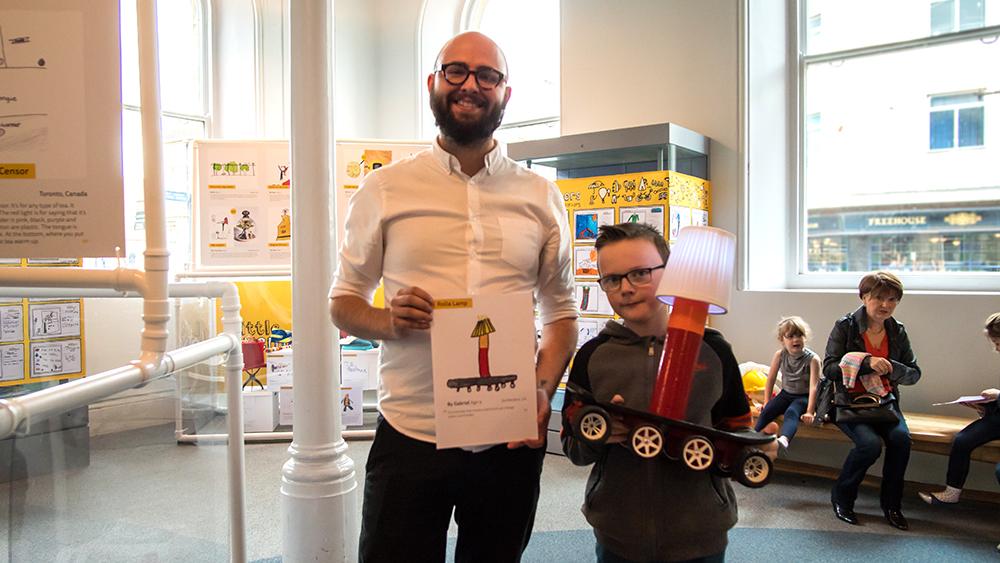 Chris and Gabriel, together at the Sunderland Museum exhibition event
Chris says,
'I picked out the Rolla Lampa because the concept was so novel, and the drawing very clear and thought-out. I could picture it right away tootling along all lit up, and that's very important to me as a maker. If I can't visualise something from the word go then I find it such a struggle to build, and Gabriel's drawing immediately caught my imagination.
The Rolla Lampa's chassis is a miniature skateboard, and the rest is built from household components: a heavy cardboard tube and a lamp shade. Most of the electrical parts of the Rolla Lampa were salvaged from a remote control car, though I had to adapt much of it to power the lights and increase the energy going to the motors; the new chassis weighs ten times what the remote control car did so it needs a lot of extra juice to get about!
Building the Rolla Lampa was a lot of fun, I've made a lot of weird and wonderful things in the past but this was my very first project working with electrics so that proved quite the challenge. Thankfully Gabriel was the perfect client, he gave me plenty of feedback when I brought the prototype to him, and his delight was quite infectious!'