Puffer Sub
Ava
Age

10
Richmond, Michigan, US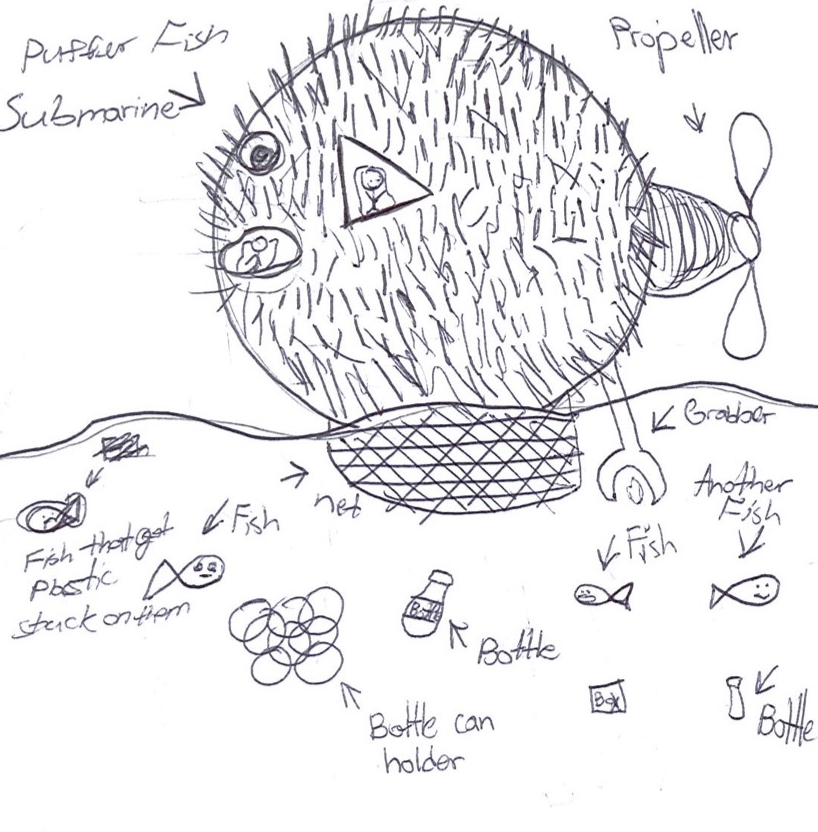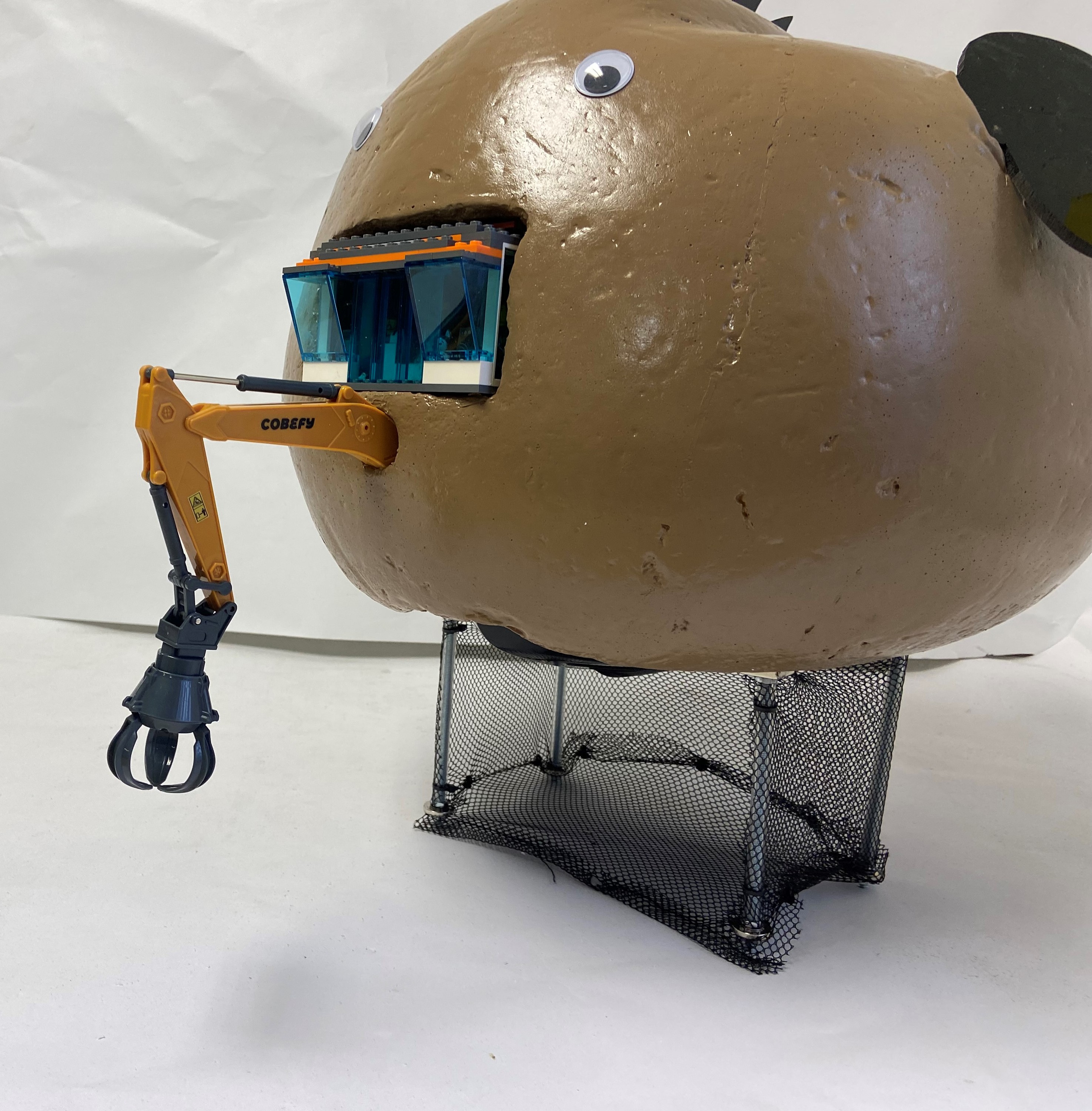 This idea has been brought to life
The Puffer Sub looks like a blown up puffer fish however it actually picks up rubbish with it's spikes. It is fish friendly but helps to protect our oceans!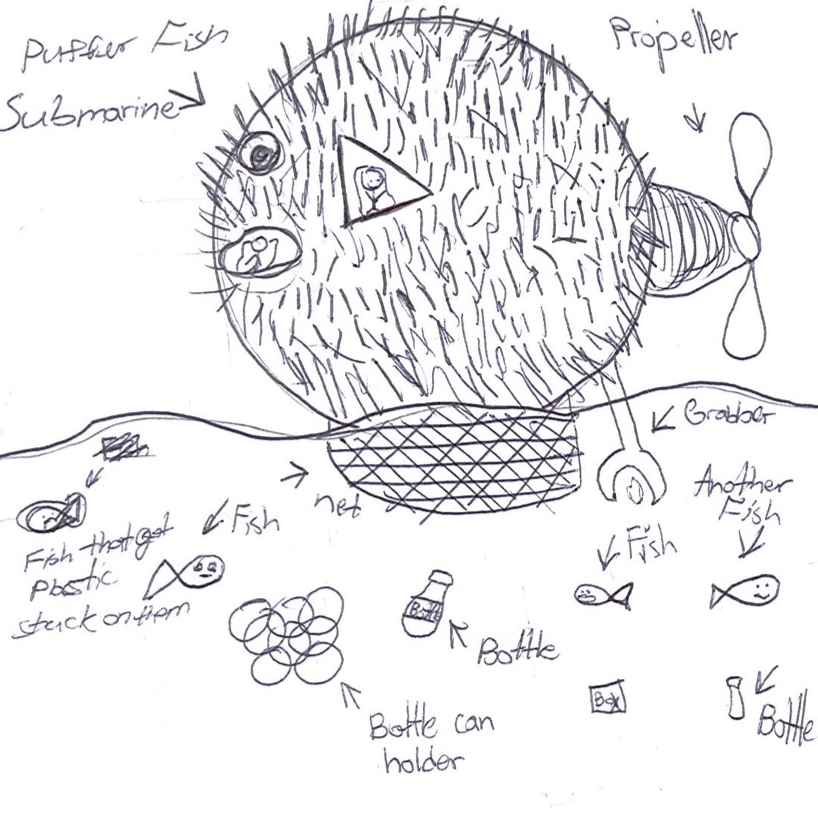 Check out Ava's original design of the Puffer Sub. We love how detailed the drawing is with all the annotations!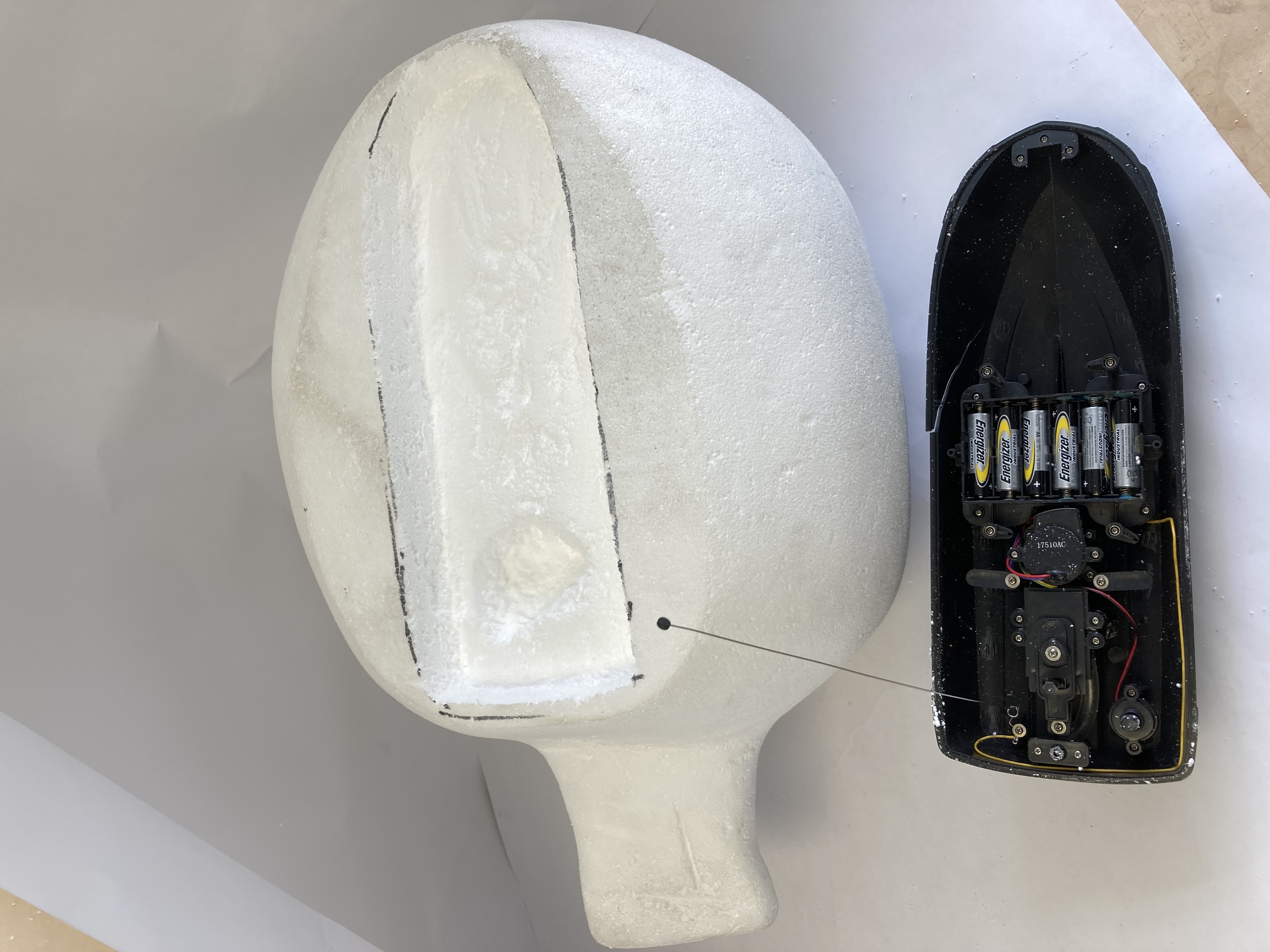 See how the Puffer Sub started with Styrofoam!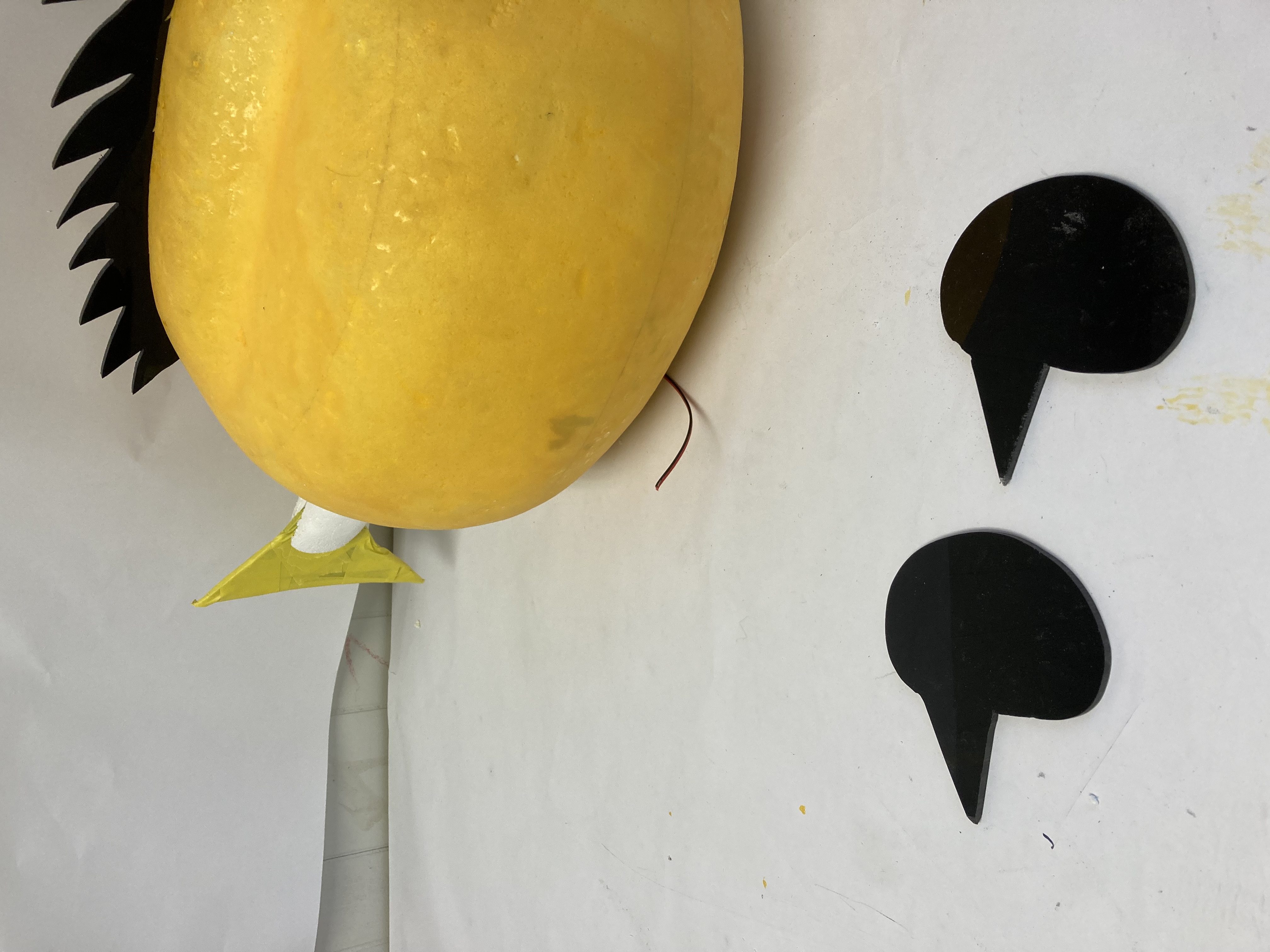 There were a lot of details added like the claw arm and the cut pockets...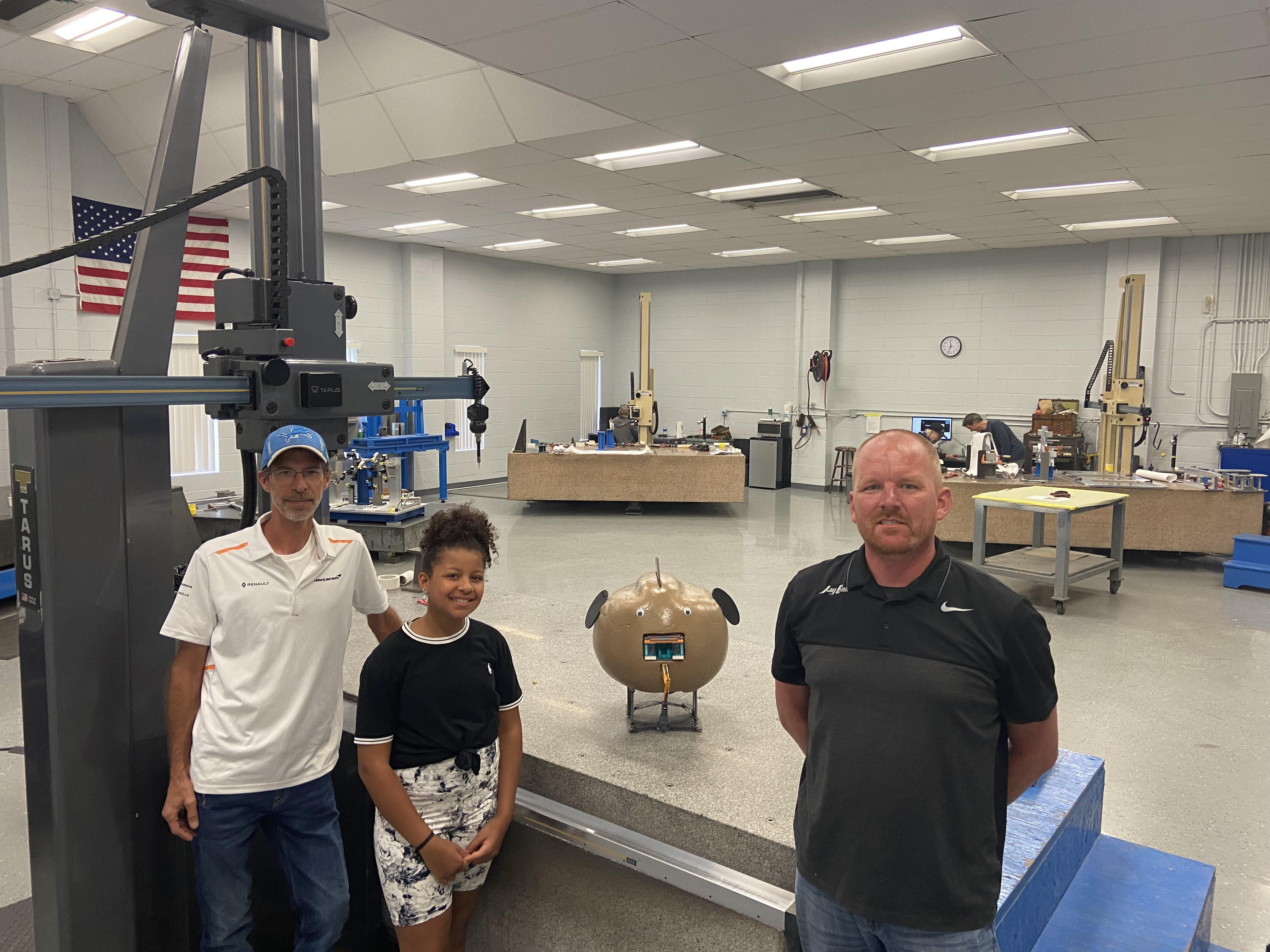 Ava went to meet Jay Enn Corporation to see her final make!
Maker blog entries
Ava's visit
Client came to Jay Enn Corporation for a visit and final product view. Ava viewed our manufacturing and design facility where we make prototypes from automotive to advanced aviation for the Department of Defense.
Painting!
We then added 4 coats Behr gloss and primer. Color is "outdoor café." Performed final assembly and review. Sent images to client. Client is very happy and impressed.
Bringing it together
Prior to painting, we tested that all parts fit and assembled everything. We discovered we had to extend the for the on/off switch. Everything fits, we then disassembled and started to apply wood glue as a sealer. Each coat takes about 2-3 hours to dry and one hour to sand smooth. We repeated this process 3 times.
Creating all the detail elements
Next we planned and cut locations for the control deck, claw arm, hull of battery powered RC jet ski and back of fish for on/off button. Next we cut out the fins with one design change. The original design called for solar panels but we couldn't cut them without cracking so we went to black Plexiglass. Next we assembled magnetic rods for the garbage net and cut pockets to insert into the bottom of the Puffer Sub.
Creating a good surface
Because of the physical properties of Styrofoam, we had to experiment with different sealers. Flex-Seal destroyed the foam so we tried wood glue next. We applied three coats and sanded smooth between coats then spray painted on a test piece, wahoo! Looks great!
Getting started
In these images we starting building process using the Puffer Sub. We started with a Styrofoam block, jig saw and a pencil and paper template. This gave us the general shape and form for our Puffer Sub. To get the correct scale, we inspected Ava's design features and pilot of the Puffer Sub. We then used LEGO figures to get the scale correct and now have a good starting point. We also grabbed some scrap foal to test paint. Big challenge as the paint eats away at the foal, we will have to seal it first.
Puffer Sub
Our team at Jay Enn Corporation meets with their new client, Little Inventor Ava. We discussed the idea, some design challenges and our initial thoughts on making it real using found object design.