Pringles hook
Georgia • Age 11
London, UK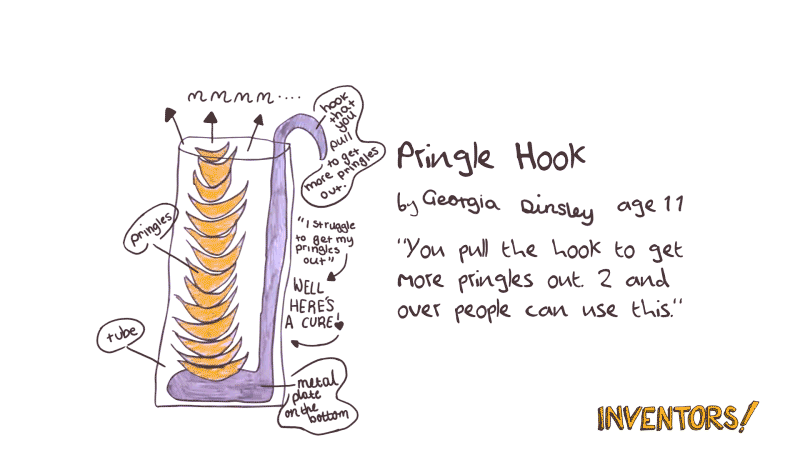 This idea has been made real
Invention idea by Georgia Dinsley, age 11, recreated in 3D graphics by Andy Mattocks.
"I struggle to get my Pringles out (of the bottom of the tub), well here's a cure!.
A hook that you pull to get more Pringles out." Georgia Dinsley.
The young inventor met with professional 3D product designer Andy Mattocks who asked Georgia further questions about her design and how it worked. He then went away and produced a series of computer generated 3D visuals of the invention as shown here.
"Simple but very useful aid to consuming Pringles, particularly
the ones further down the pack. The hook is designed to fit
inside the pack when sold to add extra value for the customer." Andy Mattocks