Ocean Saver boat
Kavira
Age

9
Etobicoke, ON, Canada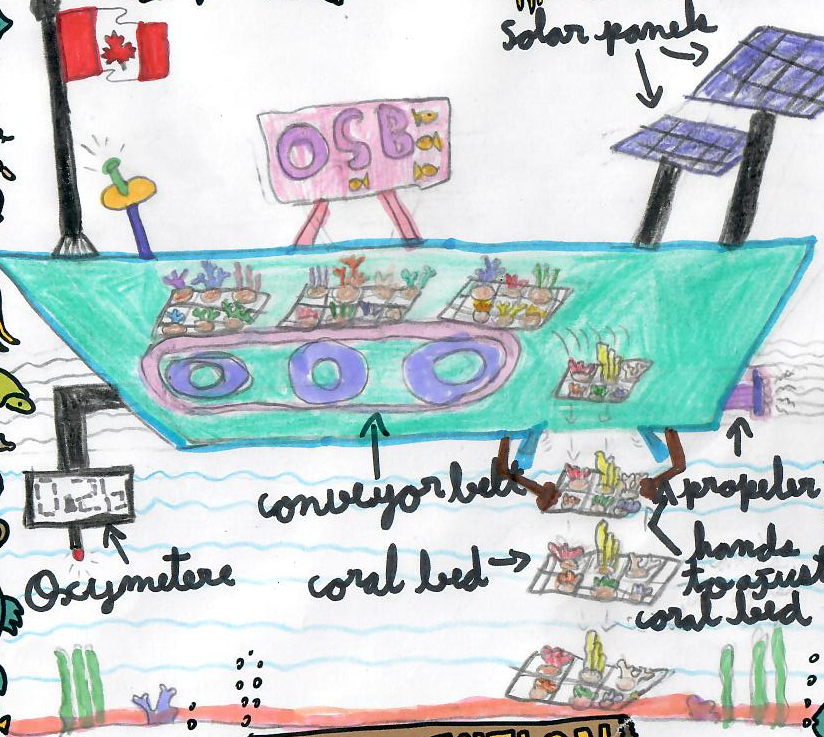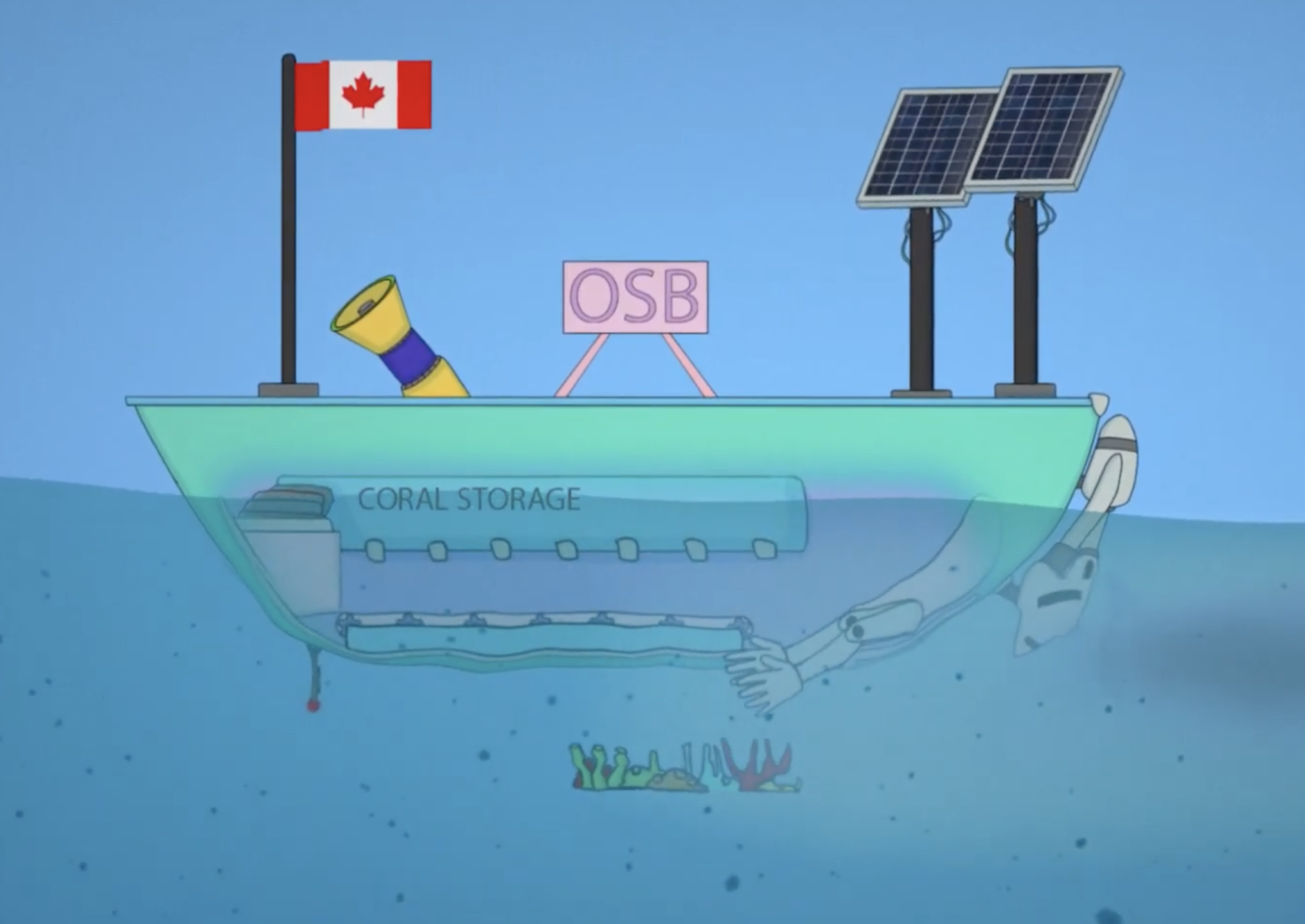 This idea has been brought to life
Maker blog entries
Final Titles and Sound Effects
The final aspect of this project was adding titles and sound effects. I found lots of free sound effects to add to the animation and I created a fun and bubbly title effect
Final Healthy Ocean Look
Here I created various corals, fish, jelly fish and a turtle that are all revealed now that the ocean is healthy and oxygenated again from the coral beds. These healthy corals fade on and the turtle and fish swim by. In order for the turtle fins to animate, I needed to create the pieces separately, animate and put back together.
Final Underwater Scene
Here I needed to create the ocean floor again, and showcase the corals falling. I needed to create very wide images for the ocean floor, because the camera was moving to the left panning the background.
Interior of the Ocean Saver Boat
I designed the interior of the boat, that is revealed once a coral is to be released. I needed to create many separate images, because of all the animation. I layered this behind the main boat, and then created an effect that causes the main boat to become transparent in the middle, revealing what is inside of it.
Loud Speaker
Here I created the close up of the loud speaker sounding an alarm because of the low oxygen levels in the ocean. I needed to create the loud speaker to be separate from the rest of the boat, in order to animate it.
Flashing Oxygen Light
In order to showcase the low oxygen levels in the water, Kavira had come up with the idea of a flashing light and loud speaker that measures oxygen in the water and then sounds an alarm. I made this shot a close up and decided to use a heart beat monitor to act as the oxygen measuring system, since oxygen is the lifeblood of the ocean, figured it would be a good idea. I needed to make the red and green lights separately in order to switch between the two.
Underwater Particle Effect
I created a 3D particle effect in order to help showcase the underwater look. These resemble floating debris underwater, just like in real life. This was layered in any of the scenes that appear under the water, to help give a feeling of believability. You can see them in the images as those little circular gray blurry pieces spread throughout, under the water.
Ocean Saver Boat Design
I designed the Ocean Saver Boat to appear similar to the original version Kavira designed. And anything that is animated, needs to be made as a separate image in order to be animated individually. In this case, the solar panels move a bit and the Canadian flag moves in the wind.
First Scene Underwater Look
In the first scene, the camera appears underwater and moves panning to the left showcasing the ocean floor. The images need to be very wide, in order for the camera movement to capture everything. Each layer of depth is made separately so that imagery closer in the foreground can move faster, and things further in the background move slower.