This idea has been brought to life
Maesie's Love Heart Jacket is a light up coat that keeps people safe in the city, and it helps to spread the love too!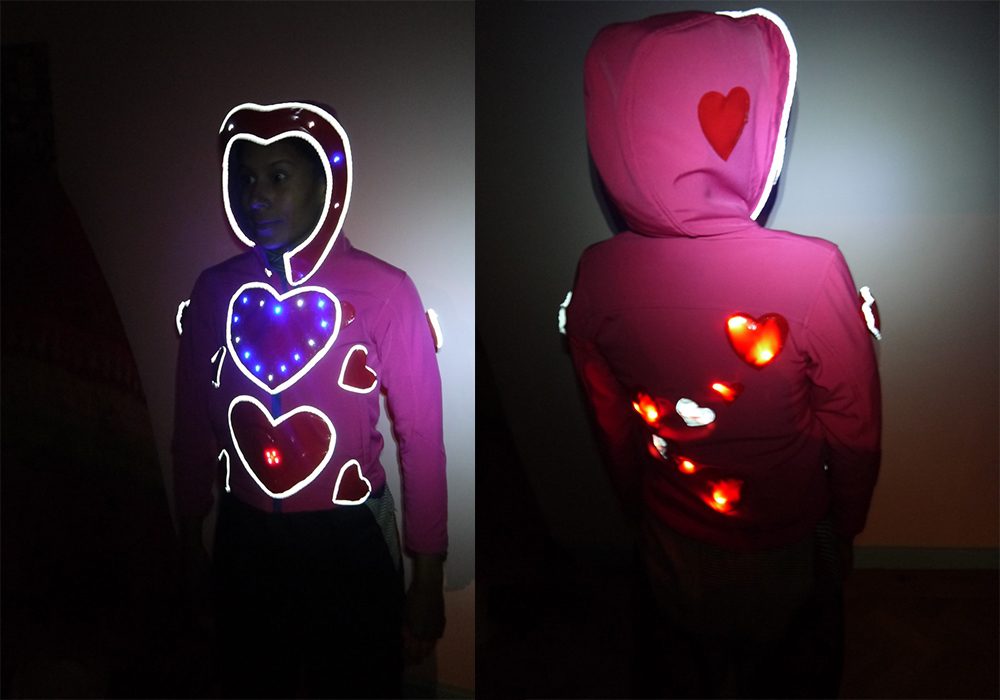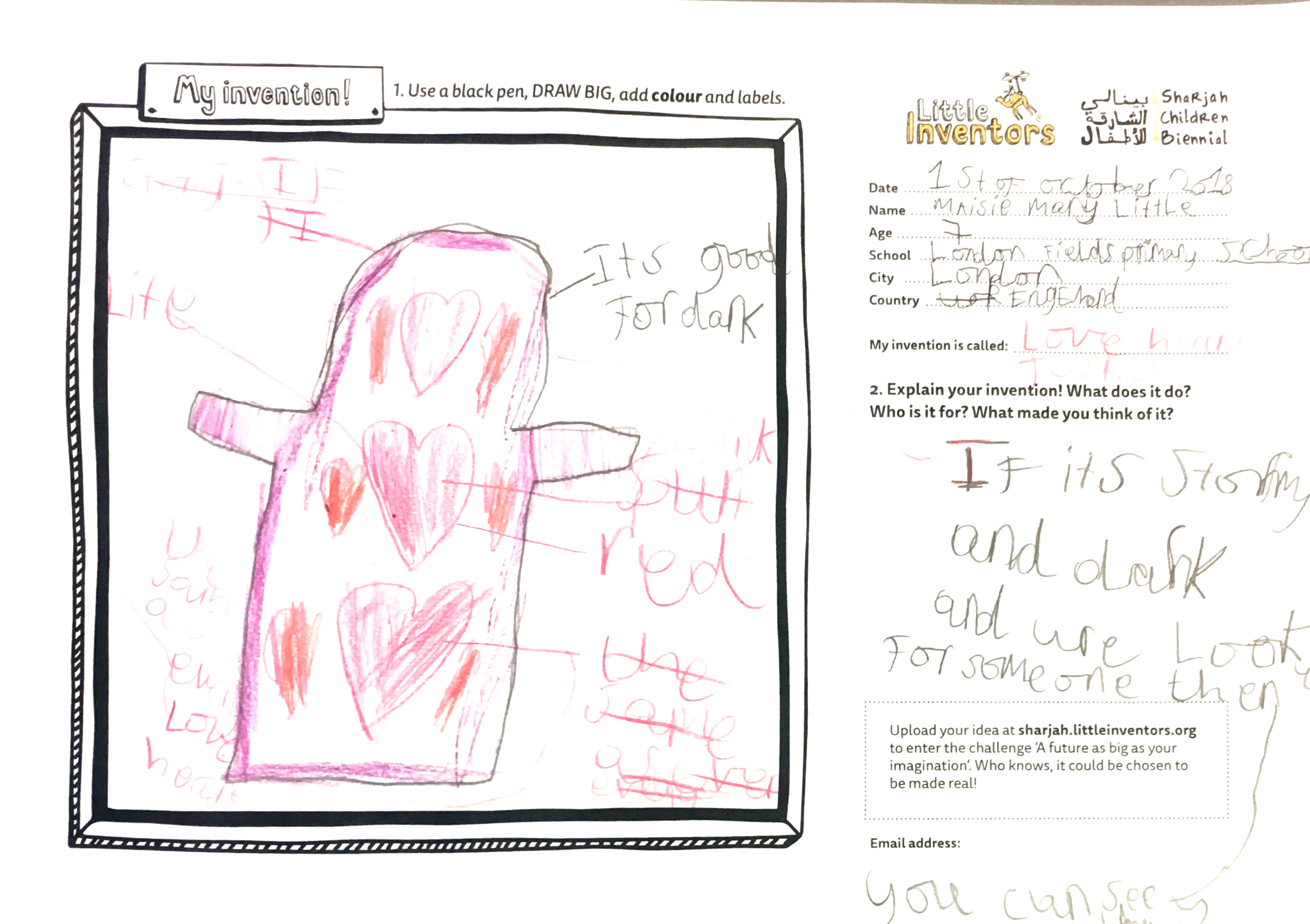 Maesie's drawing for the Love Heart Jacket certainly stands out!
Maesie was so pleased with her invention made real. Here she is lighting up her way through the park.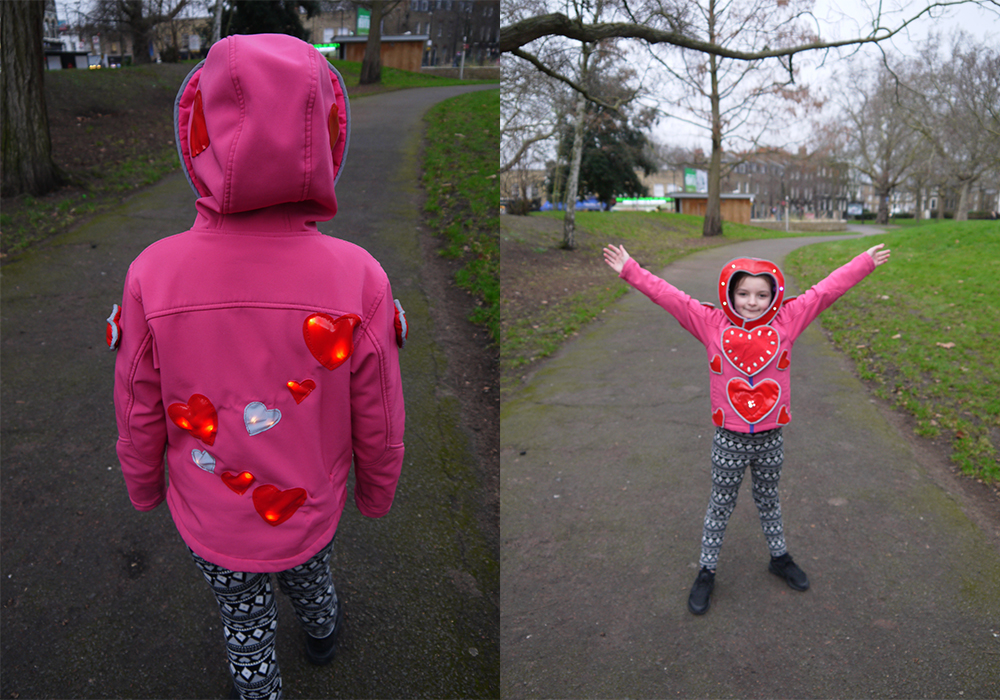 The Love Heart Jacket was brought to life by one of our Magnificent makers Izi Morley. She even used electronic thread to sew the lights into the Jacket.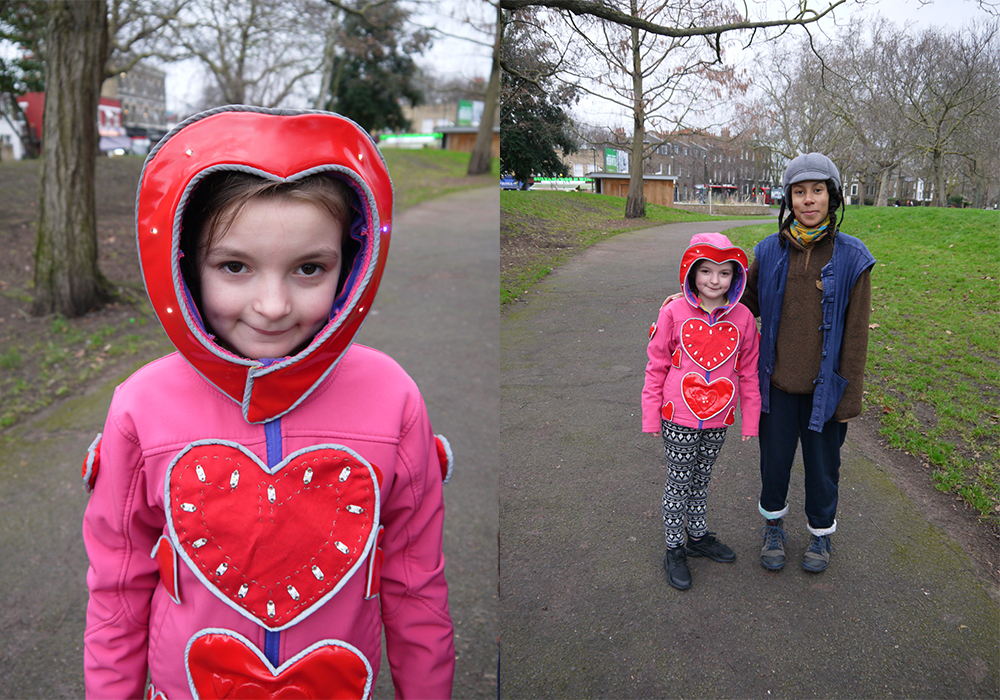 Click the maker blog above to find out how Izi made this amazing jacket…
Maker blog entries
Izi Morley
has been working on making this idea real.
Lights at night
Testing the Love heart jacket out and about at night time.
Shine bright like a love heart
Finished love heart jacket. Hearts attached with stitching and Velcro on front and back. New heart shape hood looking great in day and night!
Heart shaped hood
Stitching the hood into a heart shape. Making a new red heart hood section with lights and hi-vis piping
Love hearts and electric circuits
Stitching together all 8 major love hearts and figuring out the electric circuits.