Light up see-through slide with fish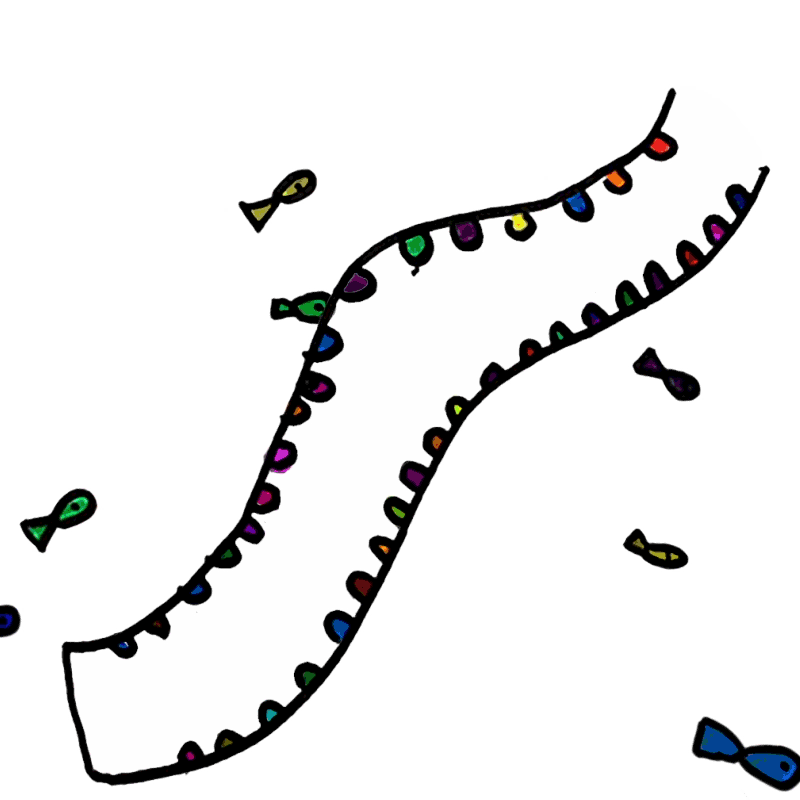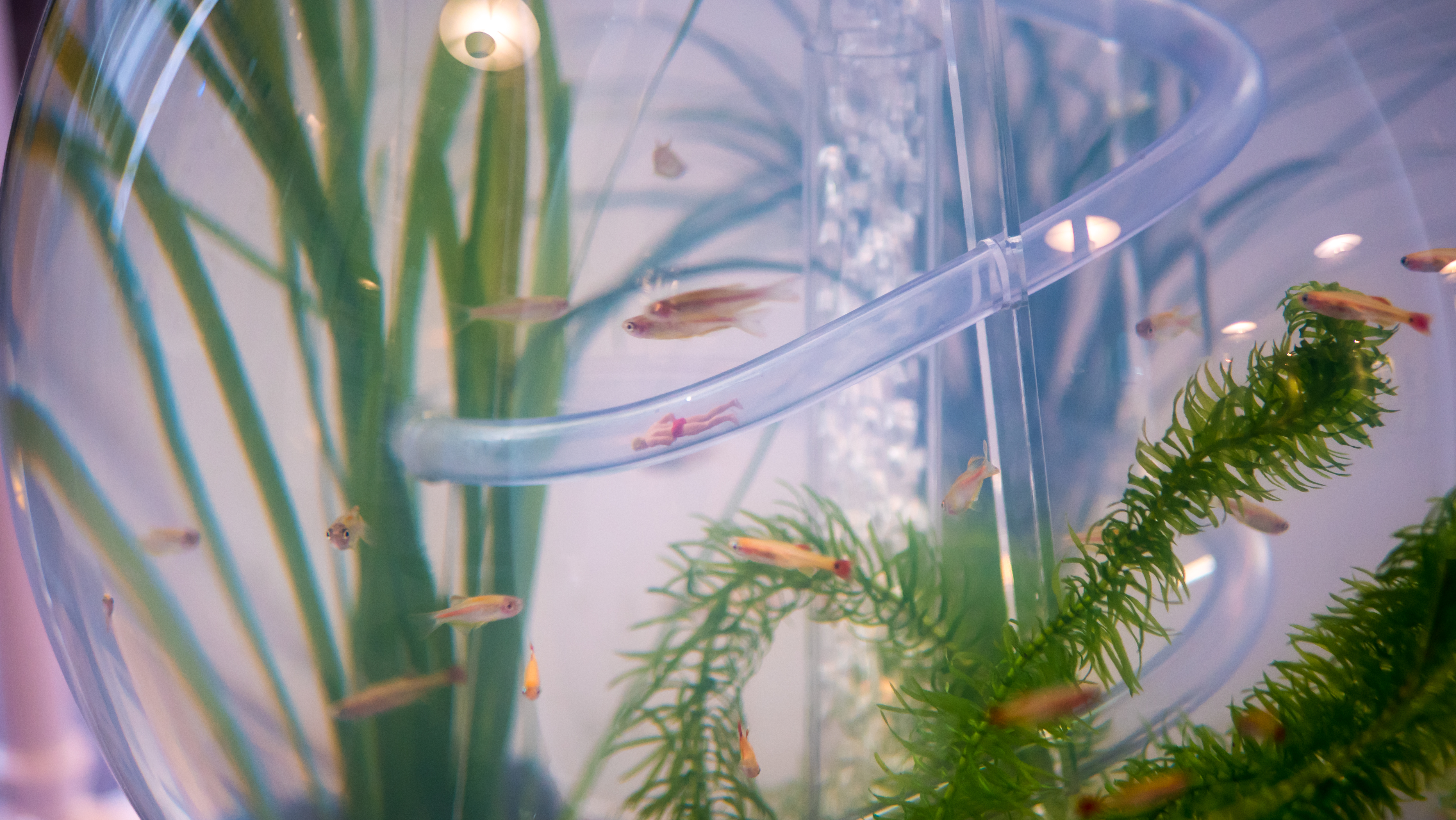 This idea has been brought to life
Invention idea made real by Carl Gregg at Fablab
Carl Gregg is one of our most fantastic Magnificent Makers, he has brought multiple invention ideas to life, two of which are part of the five made real inventions that have been aquired by the Victoria and Albert museum for their collection!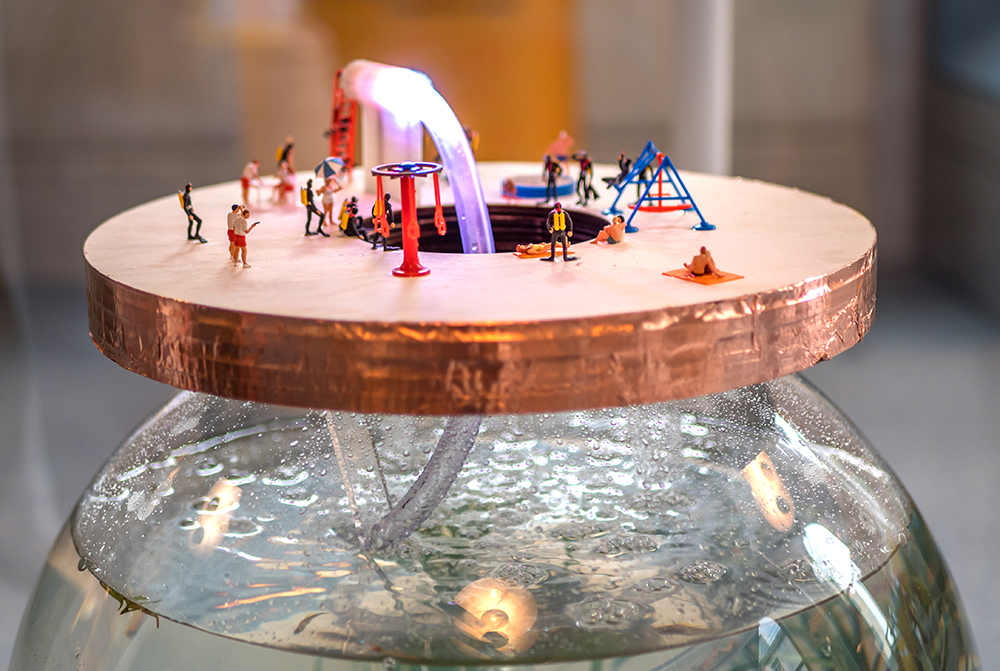 The light up See through Slide with Fish is a great place for people to relax and have fun!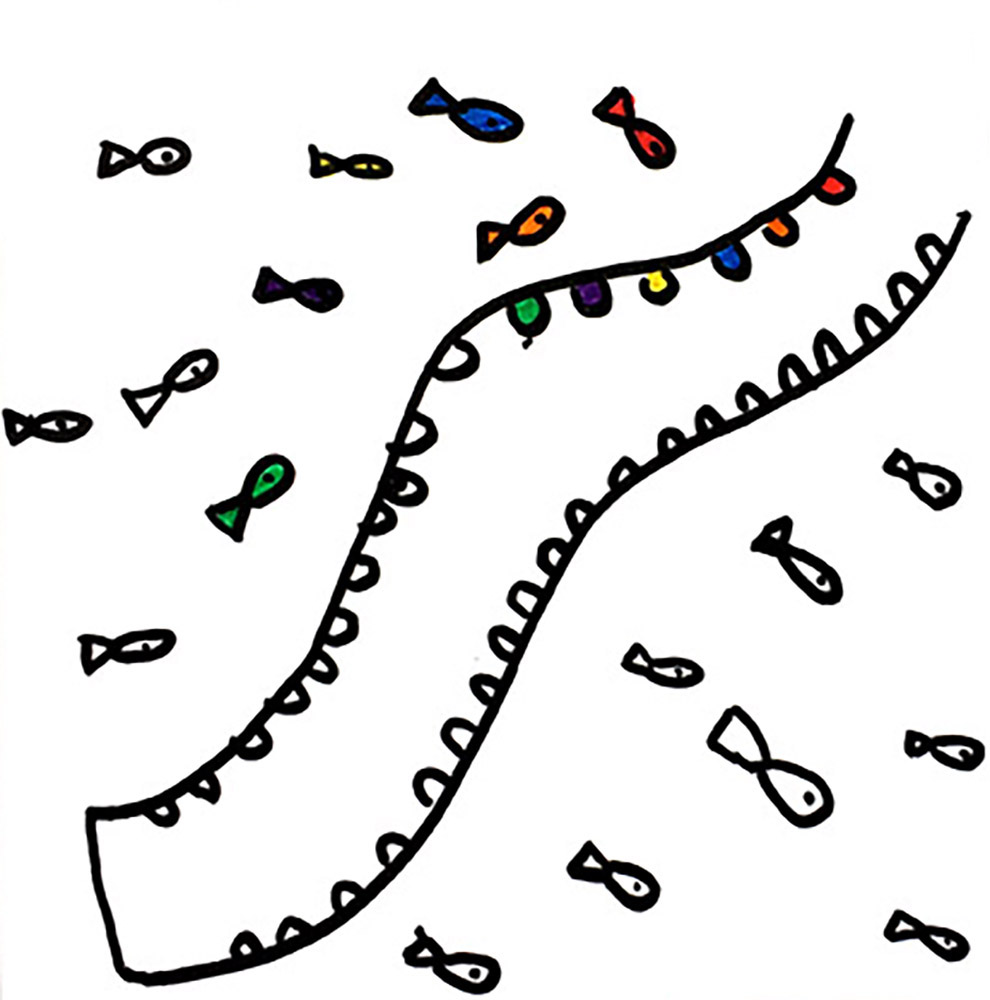 Lexi's original Invention Idea drawing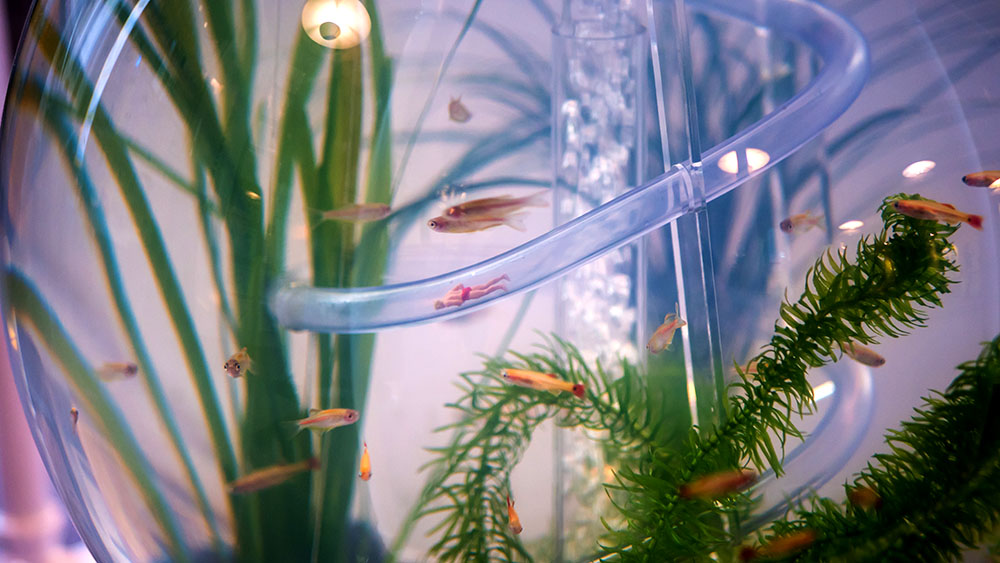 Close up of Light up See through Slide with Fish, complete with real fish!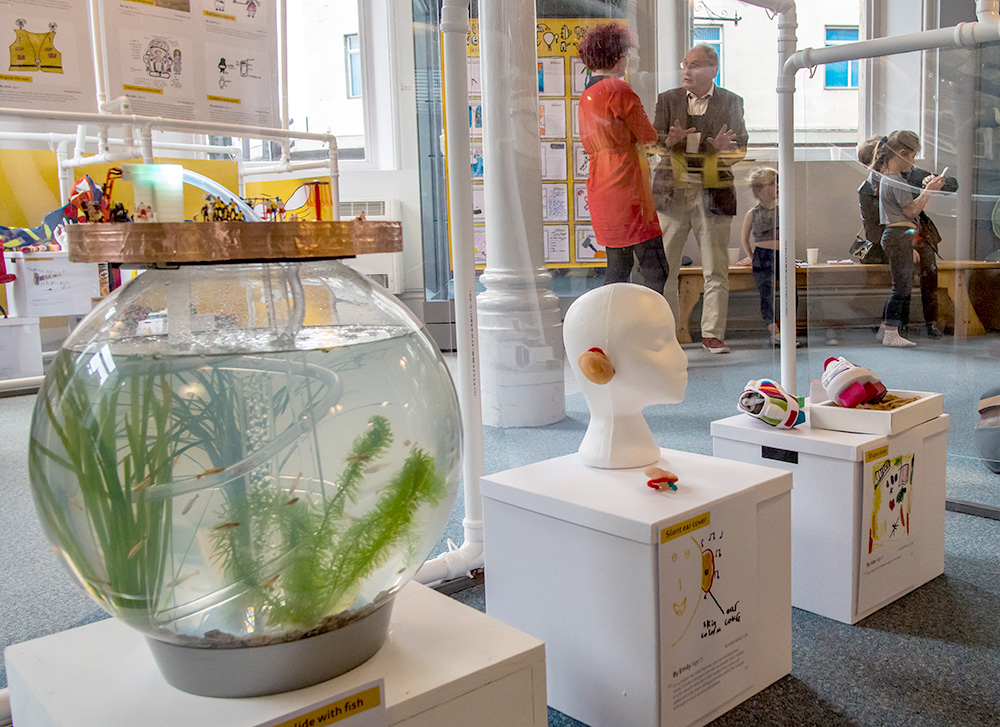 Light up See through Slide with Fish next to the Silent ear Cover and the Shape shoe at the LI exhibition at Sunderland museum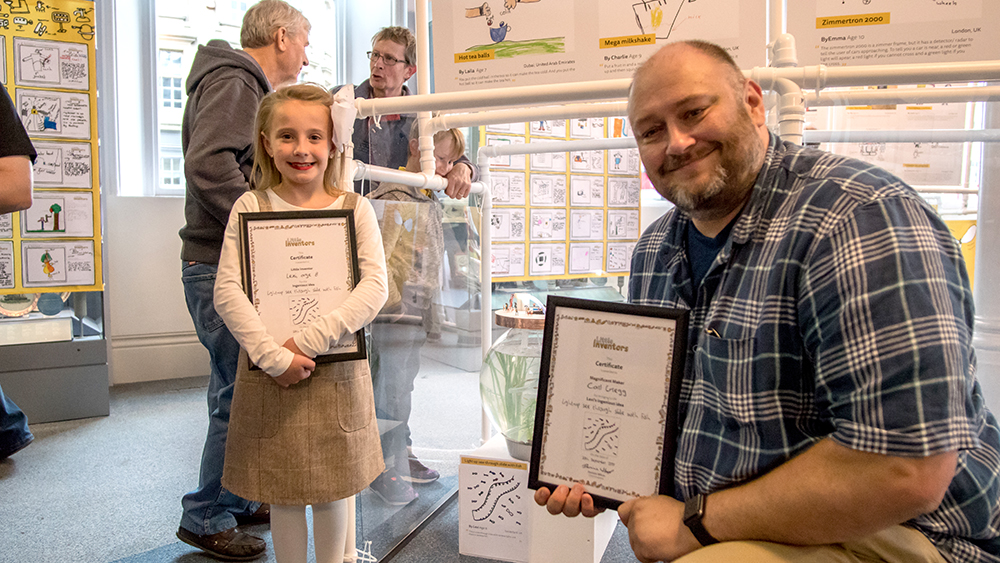 Lexi and Carl proudly show their certificates at our Little Inventors Exhibition at Sunderland Museum and Winter Gardens