This idea has been brought to life
The Light Up Balloon Bike makes riding your bike safely extra fun!
The light-up balloon on the front of the bike is a fun way of keeping yourself safe whilst riding your bike at night, and you would certainly stand out from the crowd!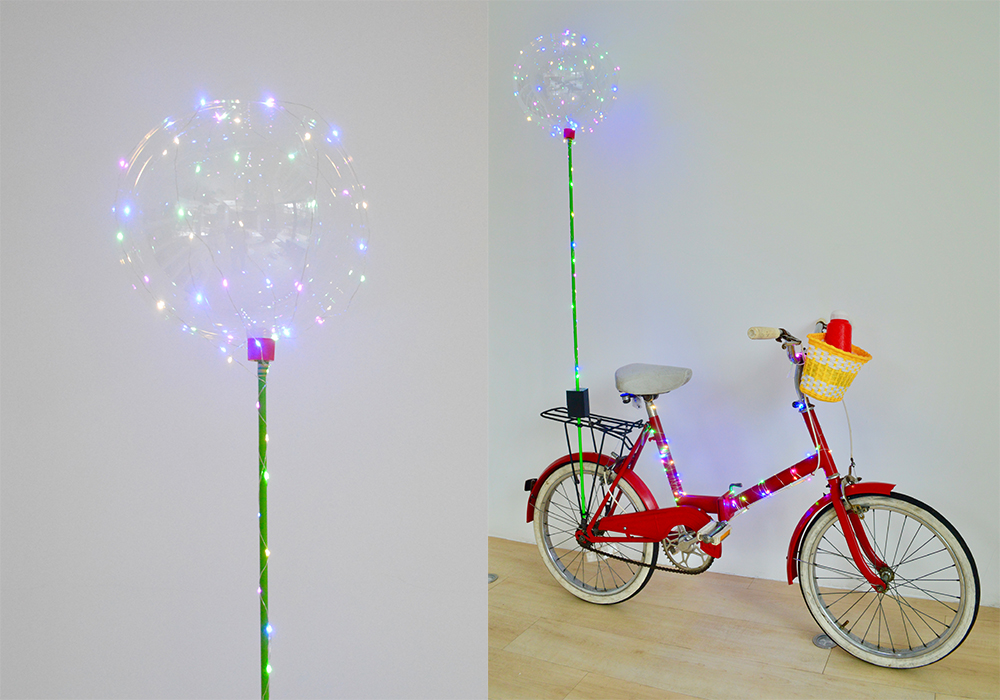 The balloon at the front lights up!
Invented by Jessica, who thought that there must be a better way to light up a bike than an ordinary bike light.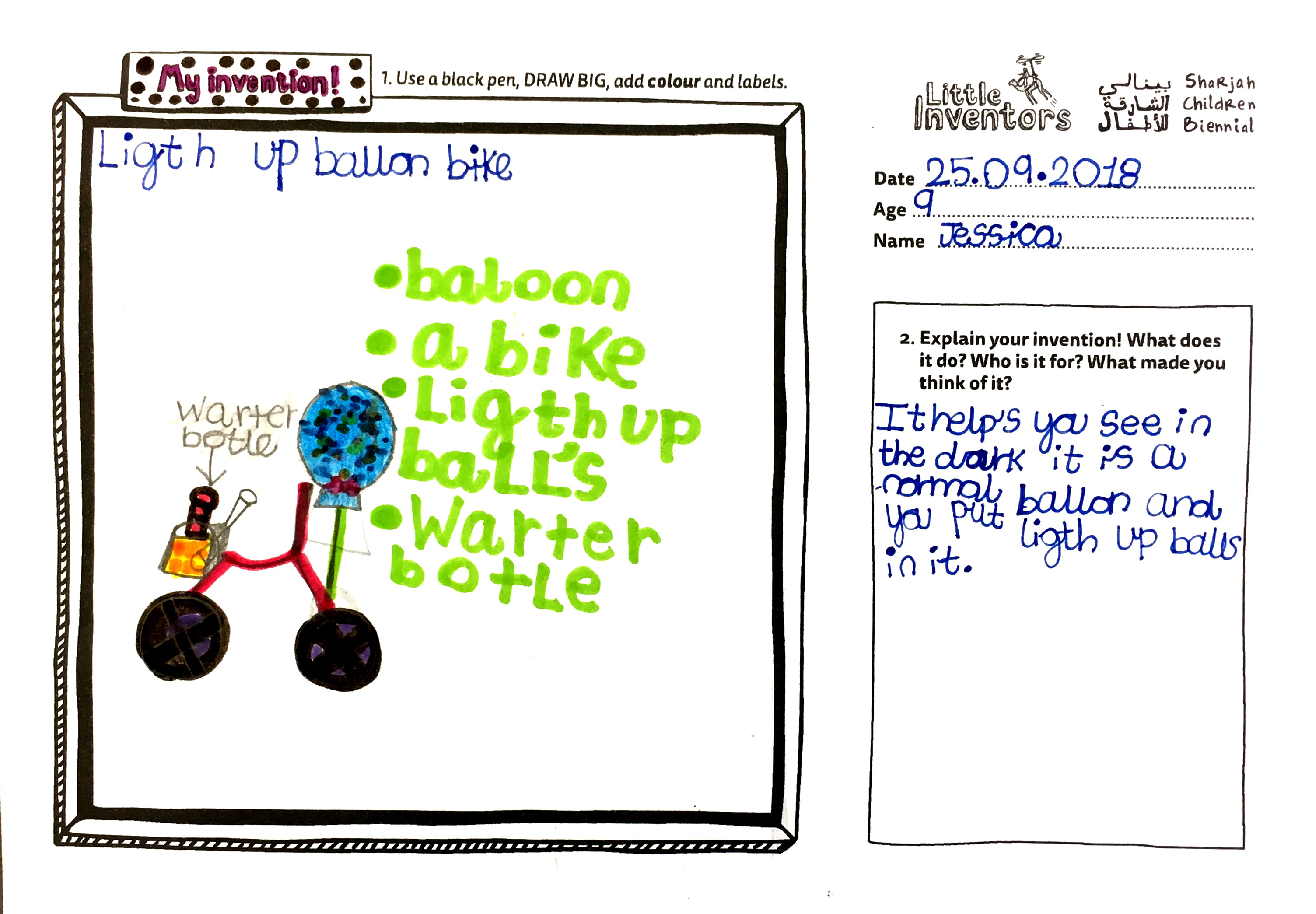 Jessica's invention idea was brought to life by our Magnificent Maker Ella Merriman. Ella took the Light Up Balloon Bike into Jessica's school for her to try it out!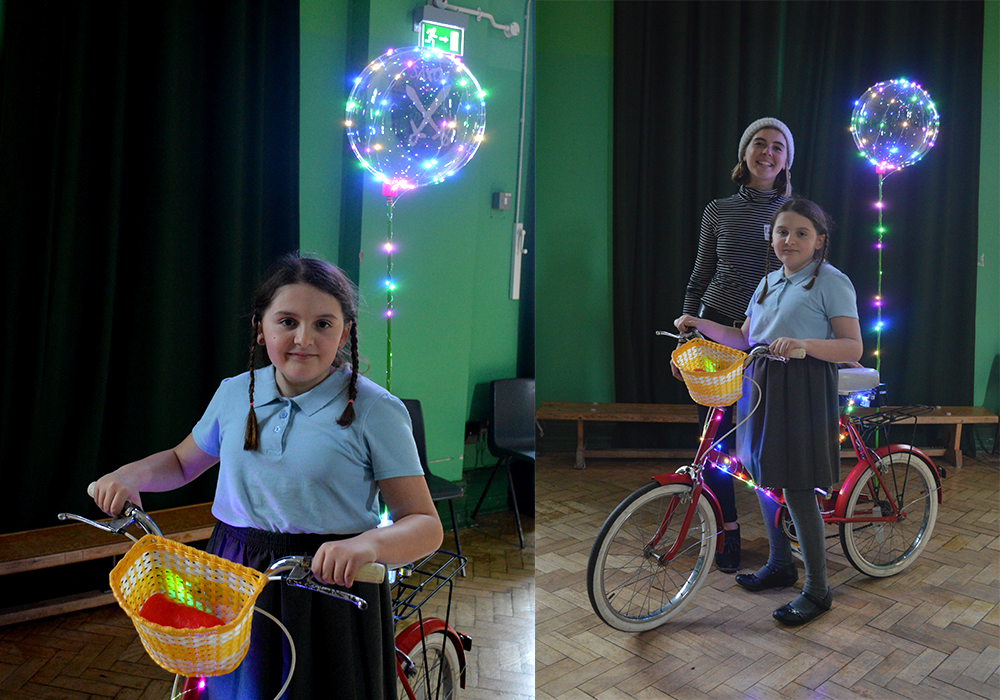 Check out Ella's blog posts in the maker blog above to find out how she made the bike...
Maker blog entries
The Finished Bicycle
I have finally added the finishing touches to Jessica's Balloon Bike, including the fairy lights, basket and water bottle. I may have added a few extra lights because they looked so pretty!
Putting the Bike Back Together!
After all of the paint was dry we had to reassemble the bike. Accidentally put the mud guards on the wrong way round but all looking great now and ready for the addition of the balloon. We have added a bike rack to make attaching the balloon easier!
Spraying the Bike
So... I tried to find a red bicycle to match Jessica's design but sadly I could not and so I have bought a lovely white bike which I have then sanded down and sprayed red. I think it will look great when I manage to put it all back together and remove all of the masking tape!