Ezy Slice Fryer (Instant fries)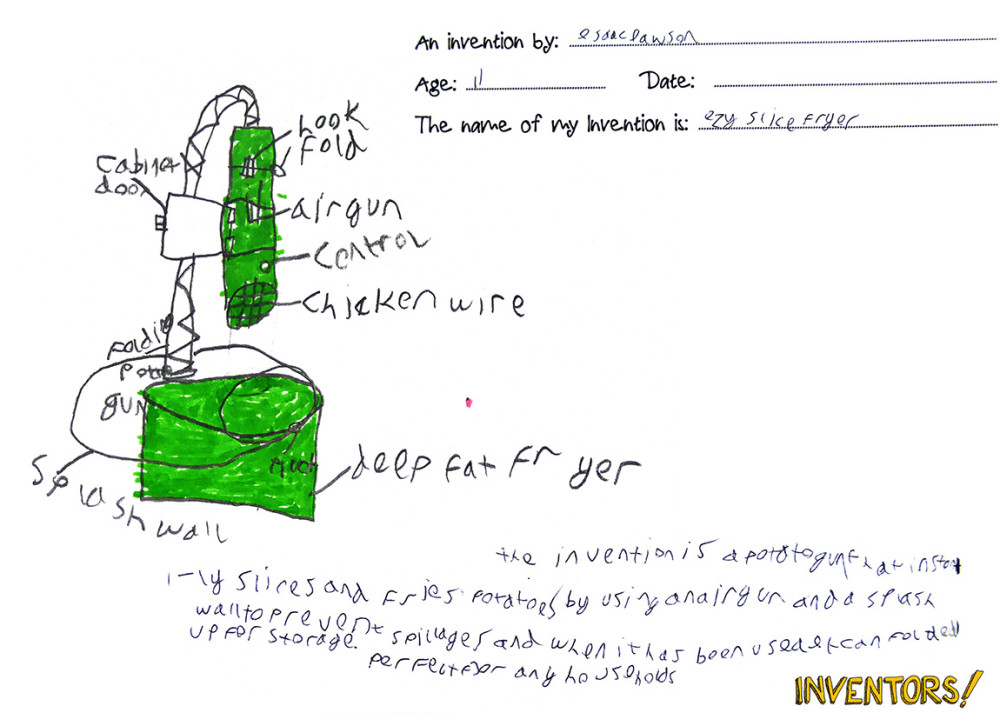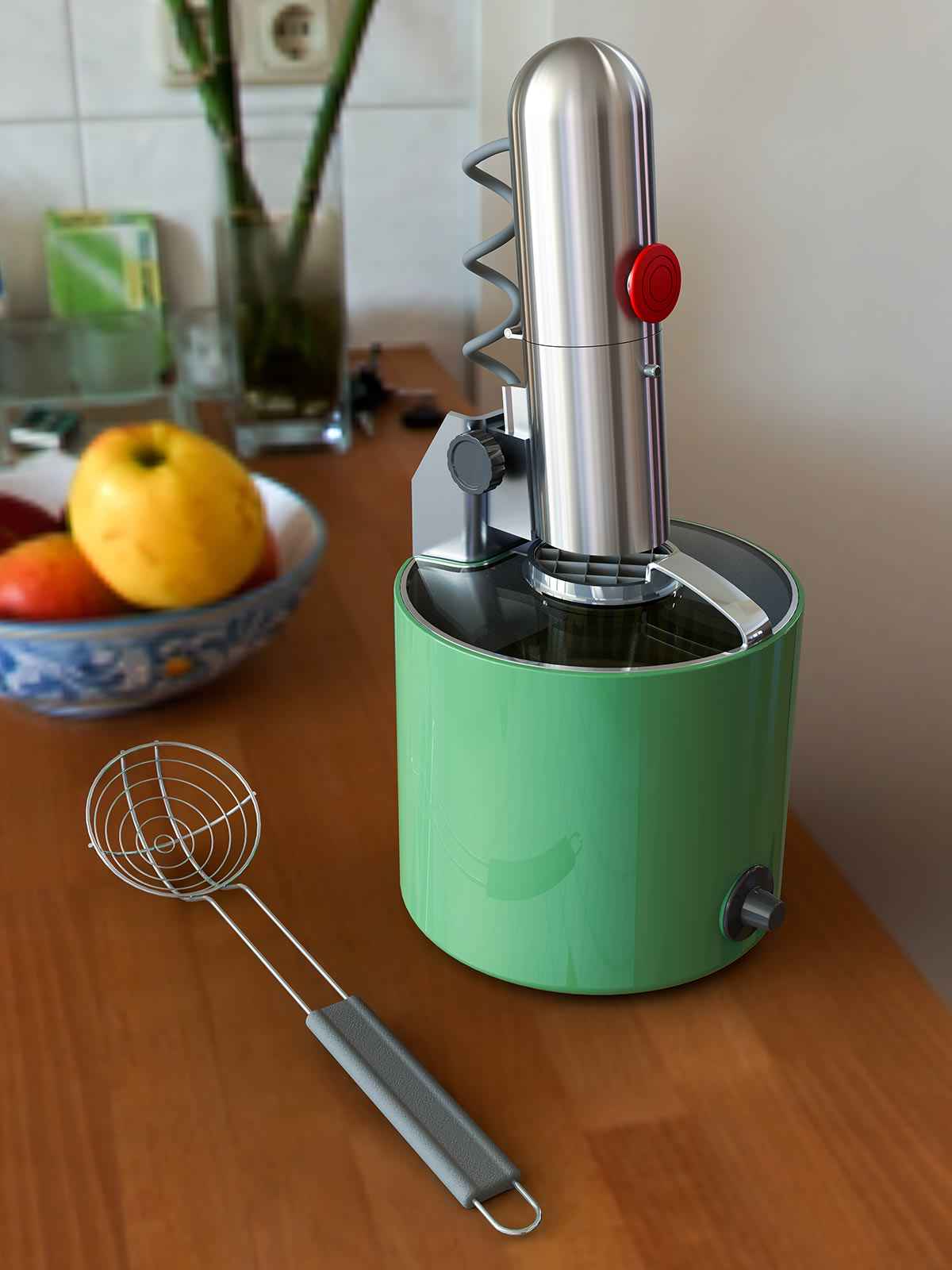 This idea has been brought to life
An invention idea by Isaac Dawson, age 11, recreated in 3D graphics by Andy Mattocks.
"The invention is a potato gun that instantly slices and fries potatoes by using an air gun and a splash wall to prevent spillages and when it has been used it can be folded up for storage. Perfect for any household." Isaac Dawson
The young inventor met with product designer Andy Mattocks who asked Isaac further questions about his design and how it worked. Andy then went away and produced a series of computer generated 3D visuals of the invention as shown here.
"The concept of a potato gun shooting through a grill into a fryer is presented. The top of the 'gun' folds back to enable the peeled potato to be inserted in the barrel. The compressed air for the gun is stored in a refillable cylinder in the back of the unit and activated by hitting the red button. The potato is fired through an interchangeable grid for optional alternative sizes and shapes of chips.
To retrieve the chips once cooked, the gun unit can be wound up out of the way so that the protective transparent lid can be removed. Colours and basic design as client specification. The folding system for storage needs further development work beyond this first prototype." Andy Mattocks