Extenction Shoes
Josue • Age 10
Toronto – ON, Canada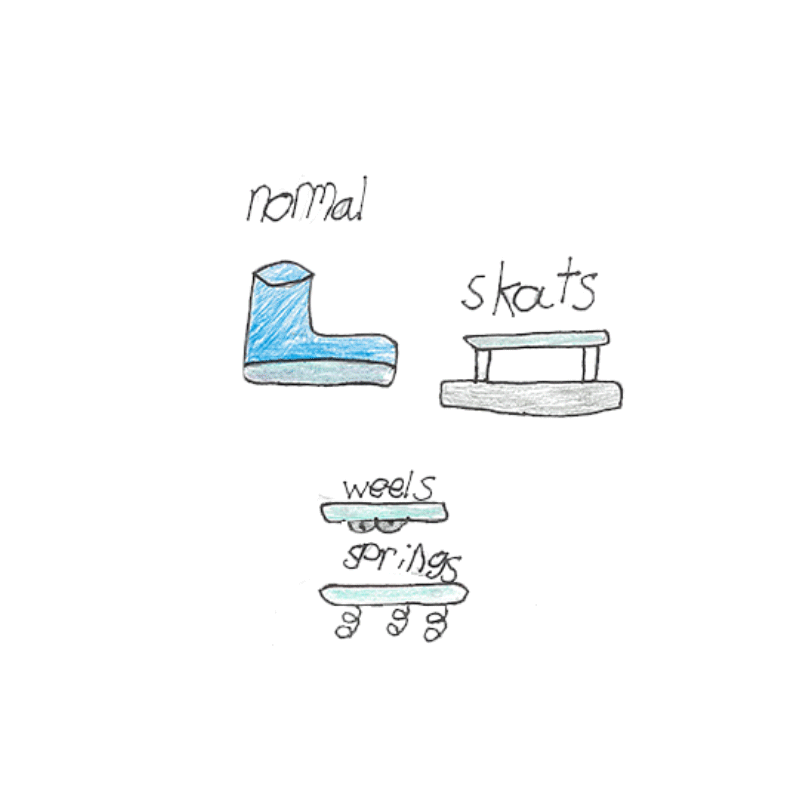 This idea has been made real
Made and developed at Makerkids, Toronto
Makerkids, is the first and largest makerspace for kids in the world, they run programs, camps and parties on topics like Coding, Minecraft, and Robotics. and they wanted to help bring the Extenction shoes to life!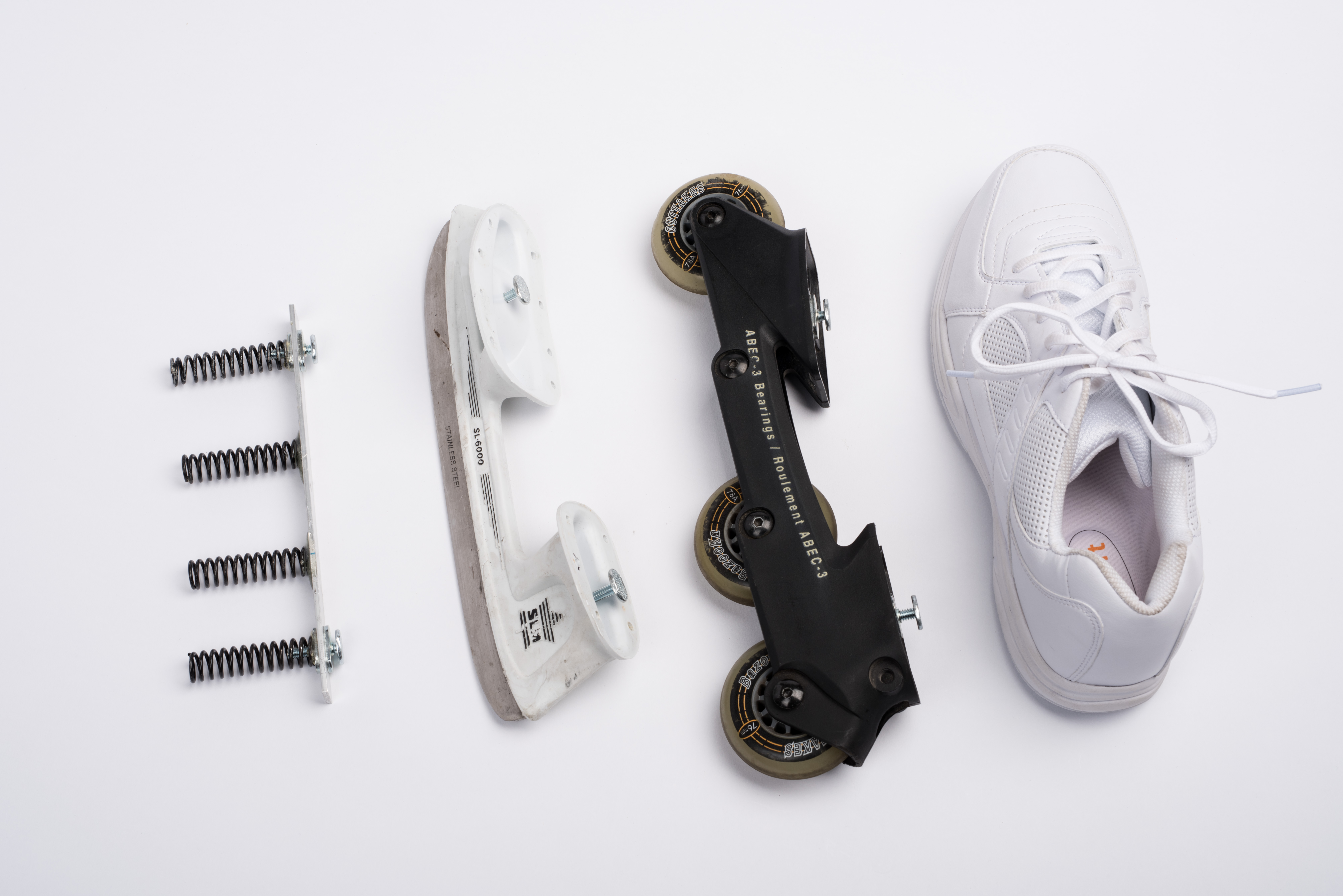 The extenction shoe has three different attachments for the bottom.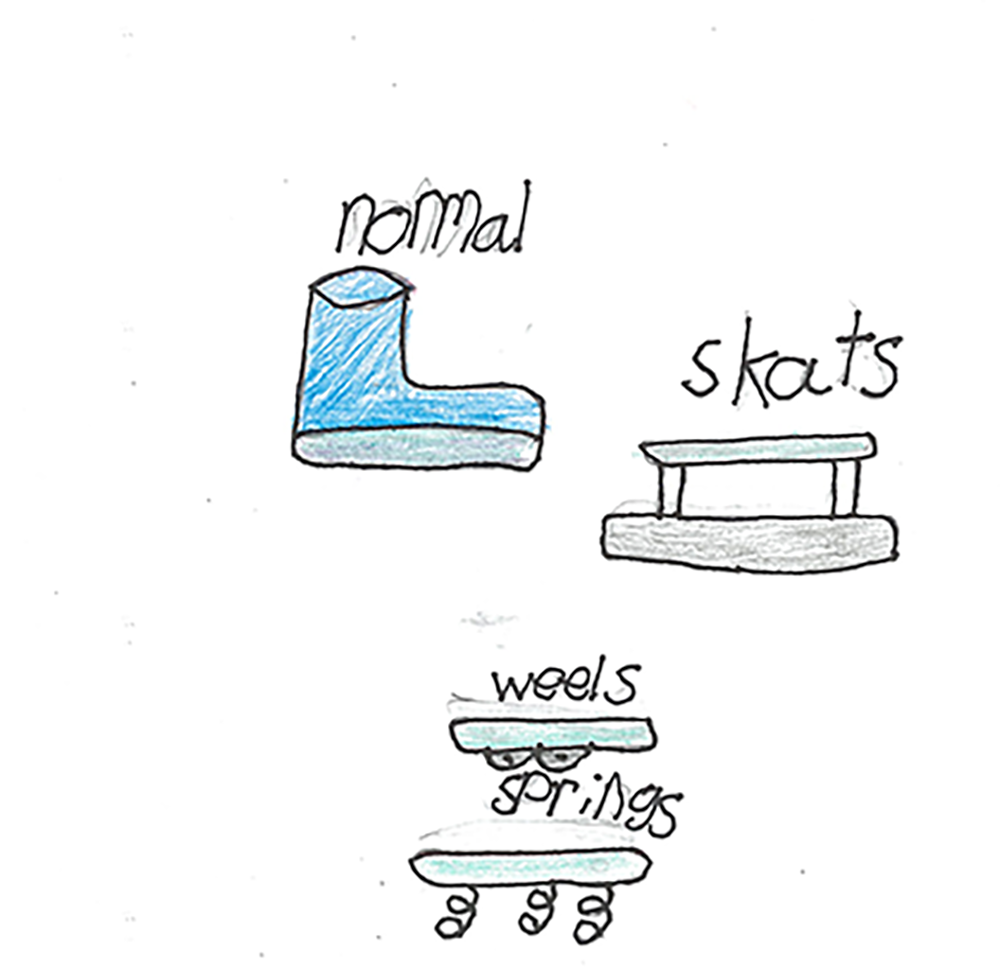 Josue's original drawing for the Extenction shoes.