Chaud-pelle (Hot Shovel)
Annaëlle • Age 11
Gatineau – QC, Canada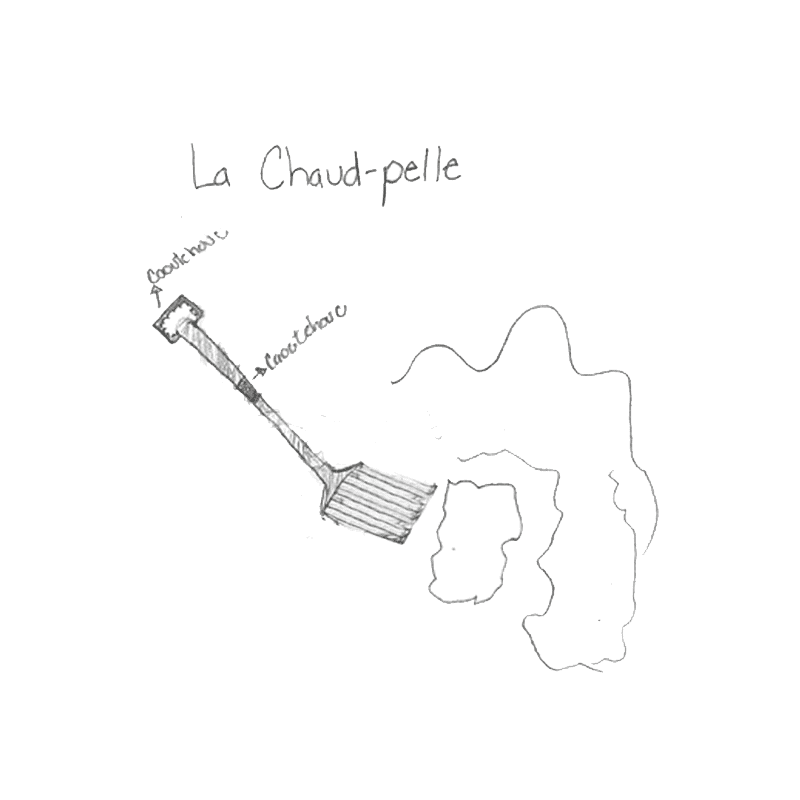 This idea has been made real
The Hot Shovel, made real by Richard Scott
Richard Scott is a mechanical engineering graduate from the University of Ottawa and he also works as a machine shop technitian for the Bruntsfield centre, which is part of the University of Ottawa.
Richard said 'I thought this was a great idea as I have also struggled with cold mornings in the middle of the winter. I used mills, lathes, welding equipment and more to make this invention. Aluminum was chosen as the shovel surface because it is readily available and conducts heat better than steel. To heat the aluminum, heating pads were used which operate on 120V AC electricity. The pad has a high wattage density for quick heating.'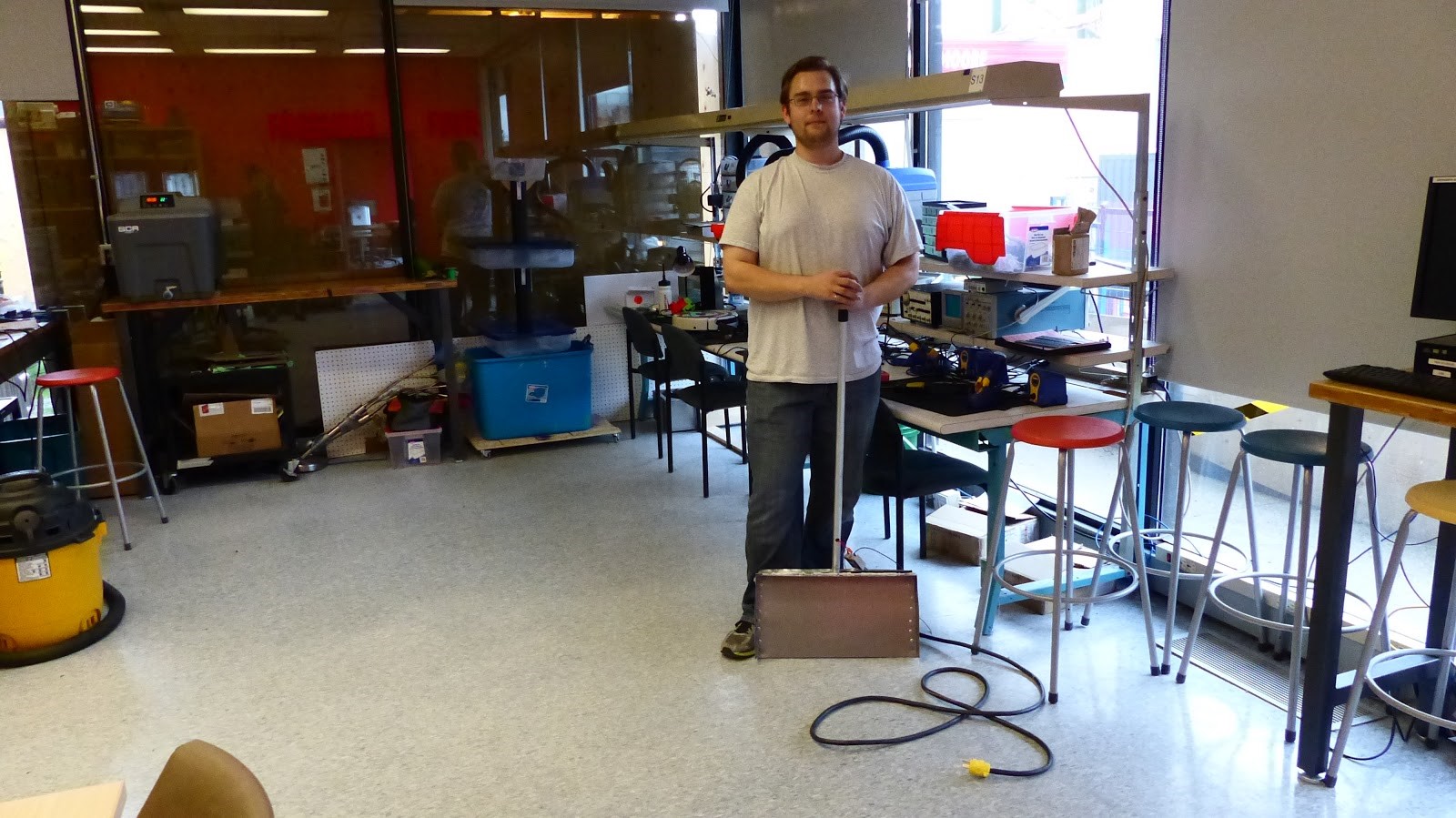 Richard with the Hot Shovel prototype.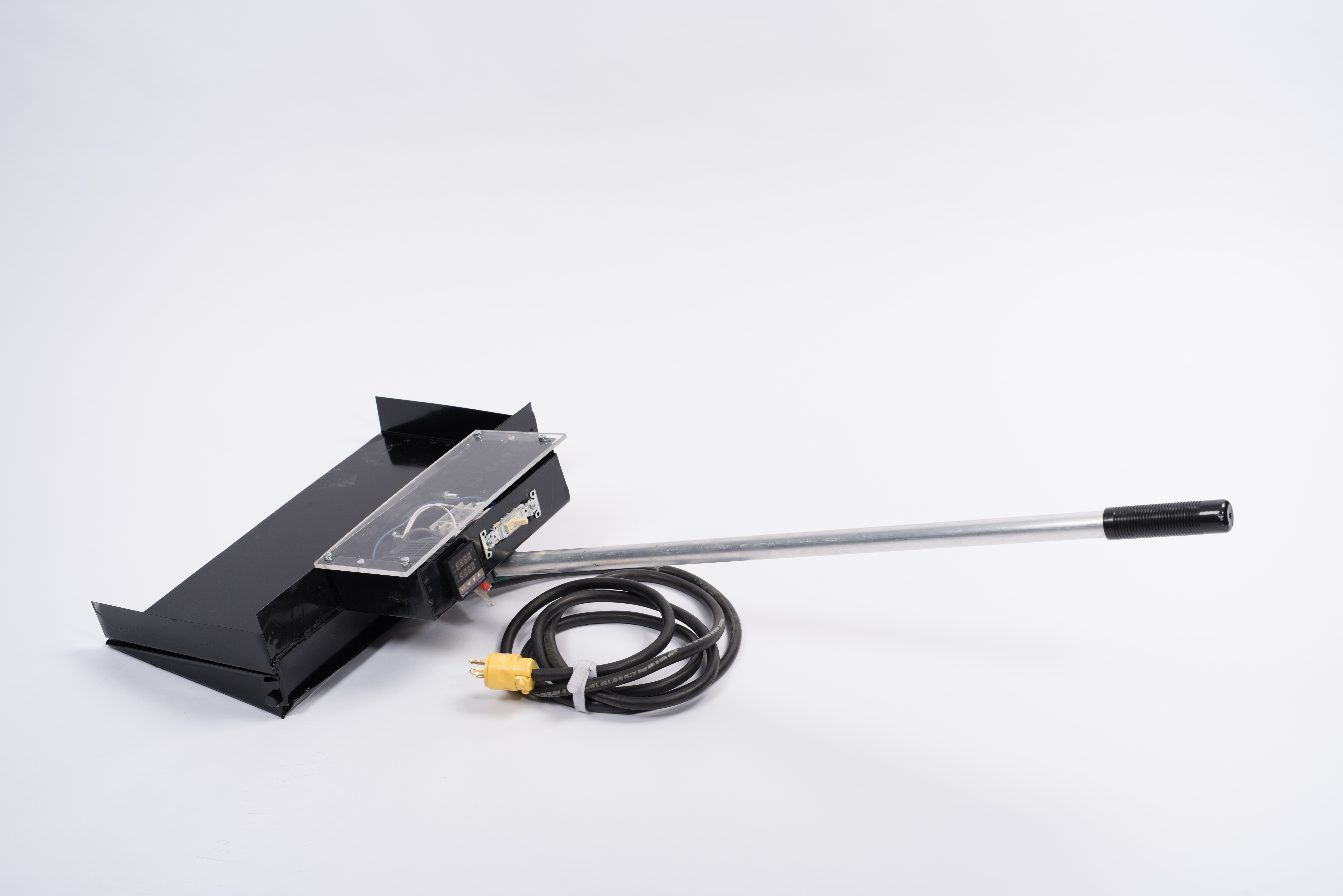 The Hot Shovel.