Bright Ball of Heaven
Deepinder • Age 10
Vancouver – BC, Canada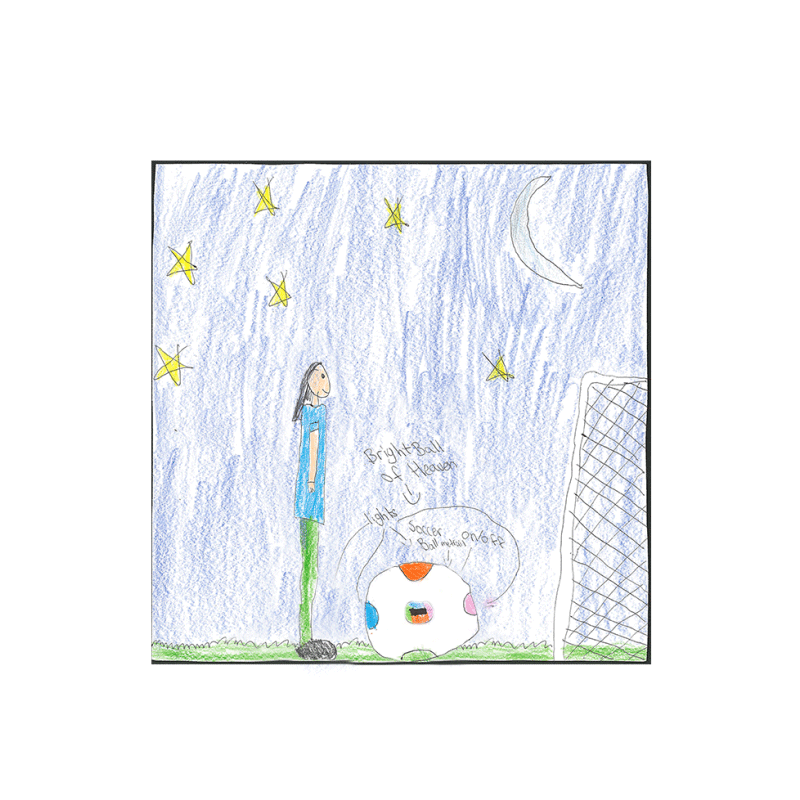 This idea has been made real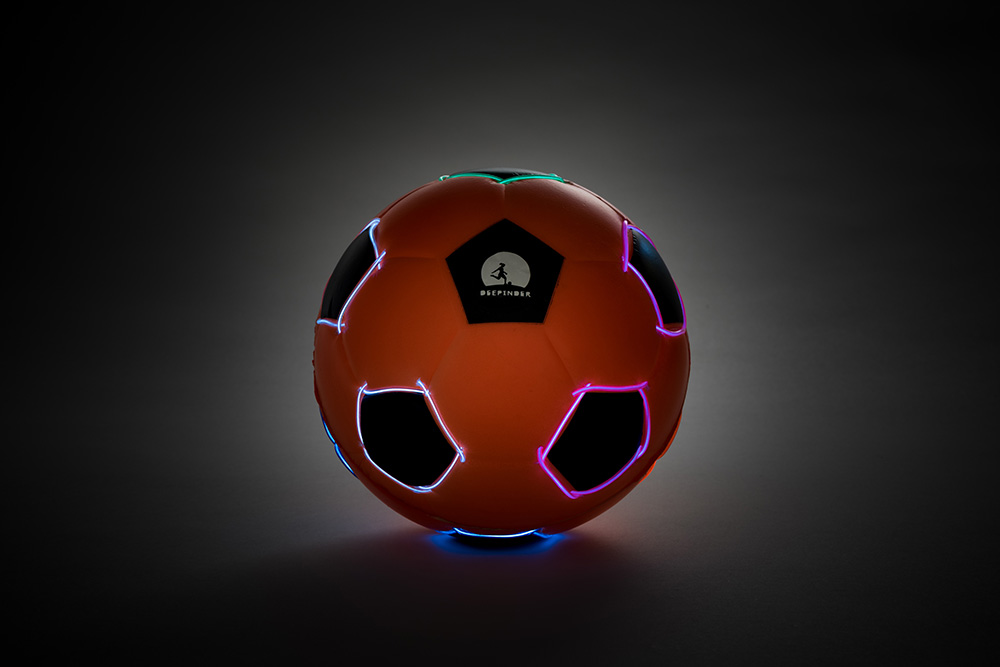 Bright Ball of Heaven, designed by Deepinder.
Made real by Andrew Aitken at Makerlabs
Andrew Aitken is a design engineer whose skills include mechanical design, 3D modelling and taco manufacture. He works at MakerLabs. Makerlabs was born out of a vision of creating the best possible space for making. It offers access to digital and traditional tools, studio spaces and fabrication services.
Andrew says: 'As a soccer player myself, I know the heartbreak that dwindling light can have on a neighbourhood kick around that is just getting started! What an incredibly creative solution!...'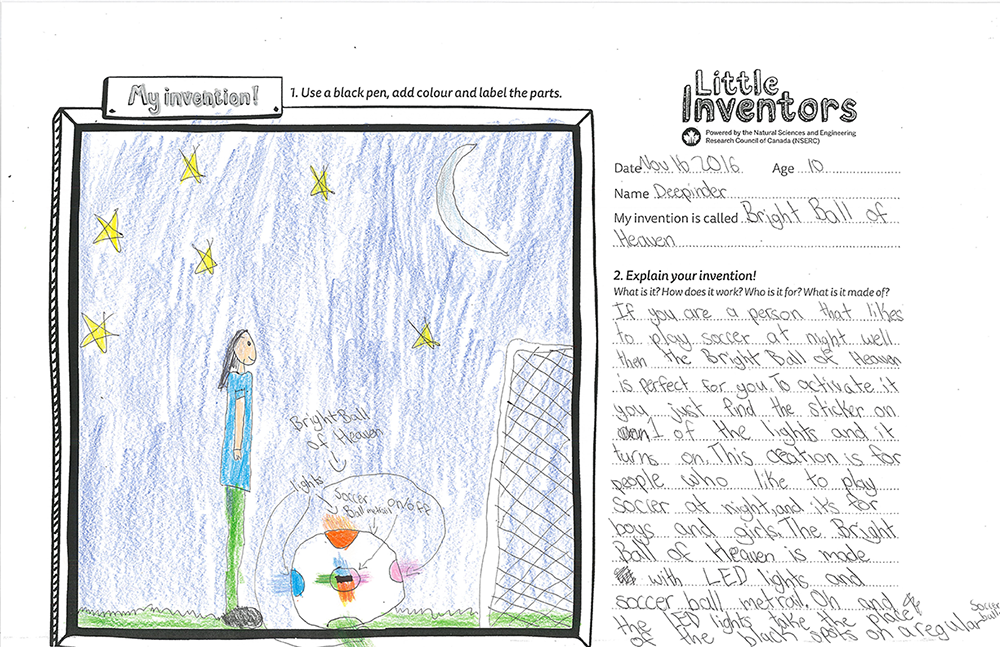 Deepinder's original drawing for the Bright Ball of Heaven
'...We wanted to capture the creativity and innovative ideas while applying real world engineering constraints. After initial attempts with an inflatable soccer ball proved to be unrealistic, a foam sphere was used as the base of the design. After testing various lighting options we decided to use electro-luminescent wire to provide a source of light robust enough to withstand years of after dark use.'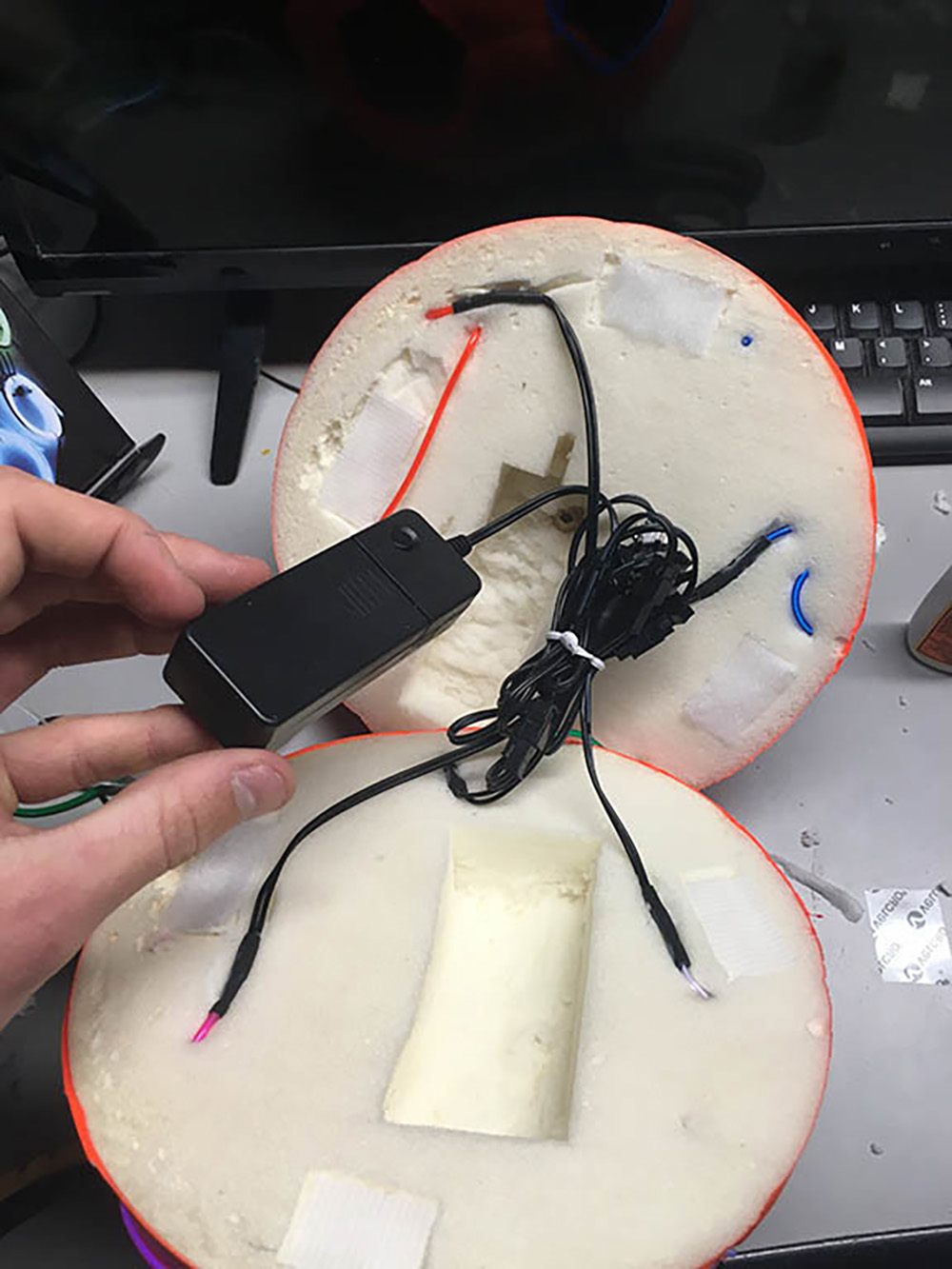 The inner workings of the Bright Ball of Heaven.