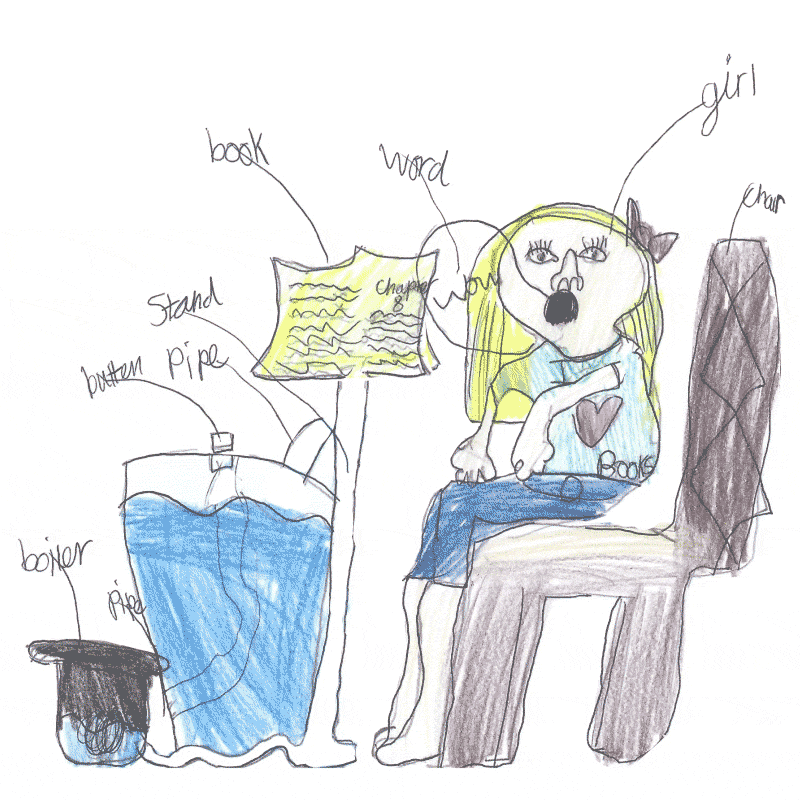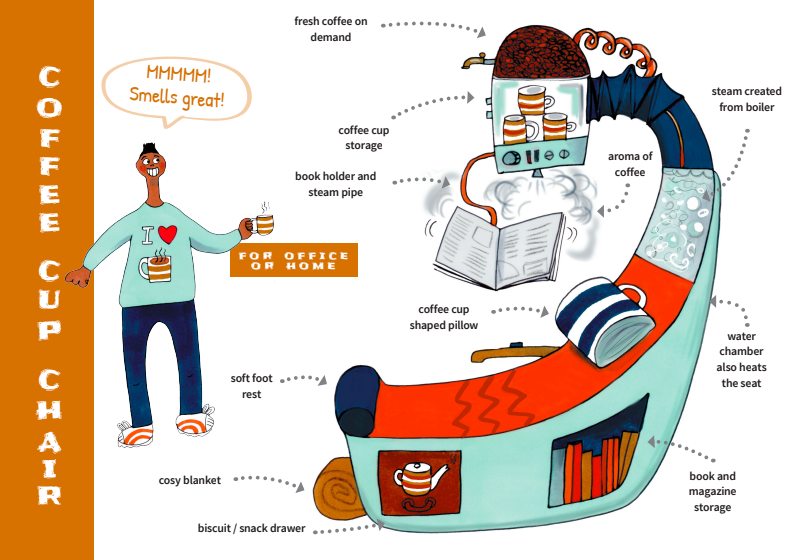 This idea has been brought to life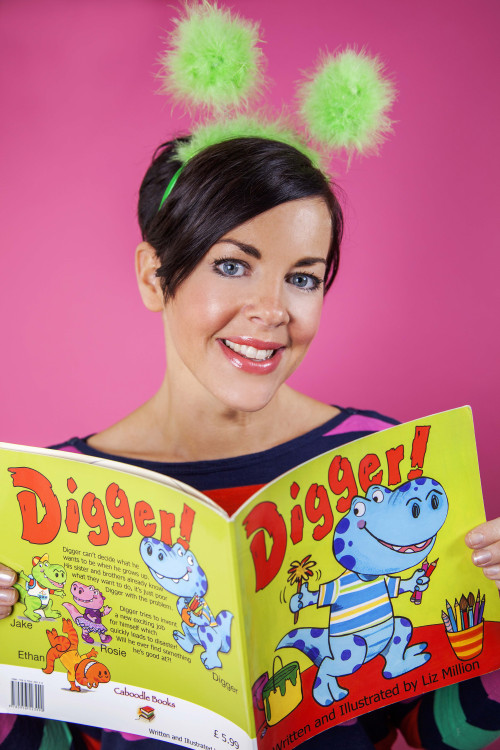 Darlington

,

County Durham

,

UK
I am an illustrator and author of children's books and I like to think that I have the best job in the world! I graduated from Kingston Uni in 1998 and have since worked hard in my studio for days, weeks, months and years. I love creating characters and sketching out stories as well as being involved in LOTS of other creative projects with young people. When I'm not in my studio , I'm regularly found visiting schools and libraries and events inspiring children. I often get to travel around the UK and visit other countries doing what I love!
Magnificent maker
1 brought to life
1 working on
Lexi loves to read outside but books can be hard to deal with on a windy day! So she invented the Book Turner, a clever invention that turns the pages of a book using steam power. Lexi collaborated with Tees Valley based illustrator Liz Million to turn her idea into a whole illustrated series of brilliantly bonkers but comfy reading chairs for different characters. How fun!
Maker blog entries
Love the people!
I can't give away the final drawings JUST yet but here are a couple of people that are about to sit in one of Lexi's chairs! I simply traced over Lexi's sketches with a fine liner pen and added some gorgeous colours using my beloved marker pens. As an illustrator I thrive on new projects like this and I get a real buzz from bringing children's designs to life!
My quick designs...I want to go on Dragons Den with Lexi!
Well... after my brainstorm with Lexi, I couldn't resist having a go at designing some whacky chairs too! I really wish I'd have had Little Inventors when I was a little girl in the 1980's as I was always creating new things.
Which one would you like in your home or school? I can imagine some of the looks these would get in our local libraries!
Designs received...WOW!!
Lexi did not disappoint. Her colourful chairs designs, after our brainstorming session were just epic! I loved all of them and could just imagine them in the shops. I couldn't choose a favourite so I've decided to go ahead and create 6 designs for her. My brain was totally fired up too. Can't wait to work on the final designs!
Book Turner Chair brainstorm session!
I was really excited about meeting Lexi and discussing her book turner invention. We had a super Zoom chat. We discussed her ideas, talked about her model and how it came about. We then discussed the 'look' of the chair, who would use it and with our imaginations combined we whirled into a magical brainstorm! PHEW! I drew along with Lexi and got her practising drawing people as I wanted a variety of characters to be standing alongside her designs. I left her with a 3 day challenge to invent some funky chairs with excited people do draw at home just like a proper illustrator!