Bone Out
Rebeca • Age 10
Toronto – ON, Canada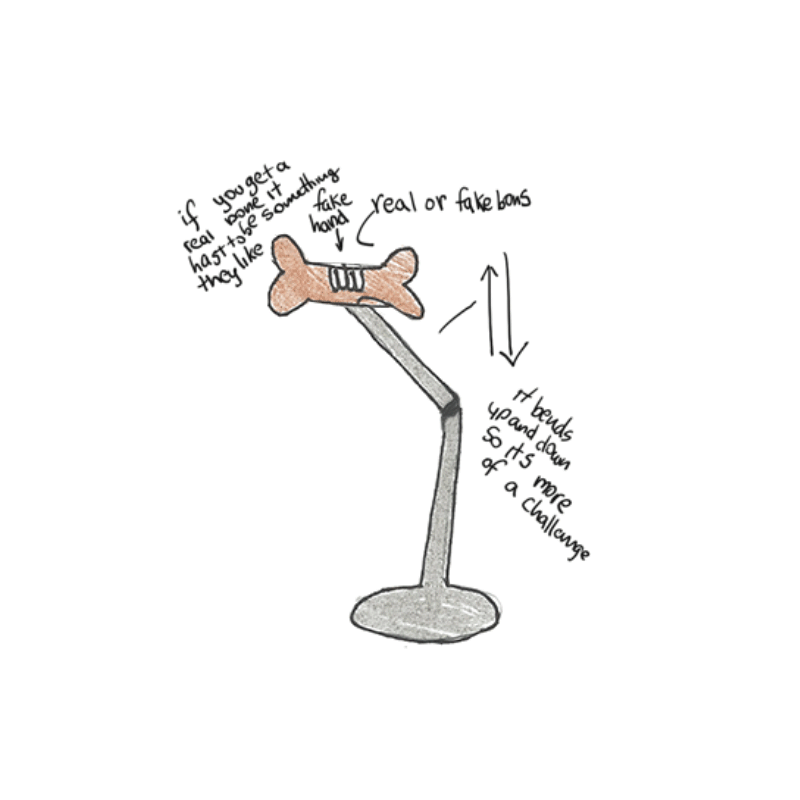 This idea has been made real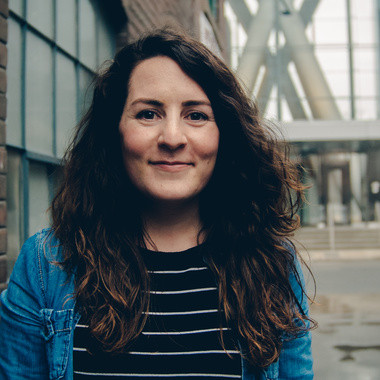 Is a roboticist, educator and creative technologist currently based in Toronto, Canada.She has a technical background in molecular biology and biotechnology and a passion for science communication, digital education, user experience research and design, and emerging technology.
Magnificent maker
1 made real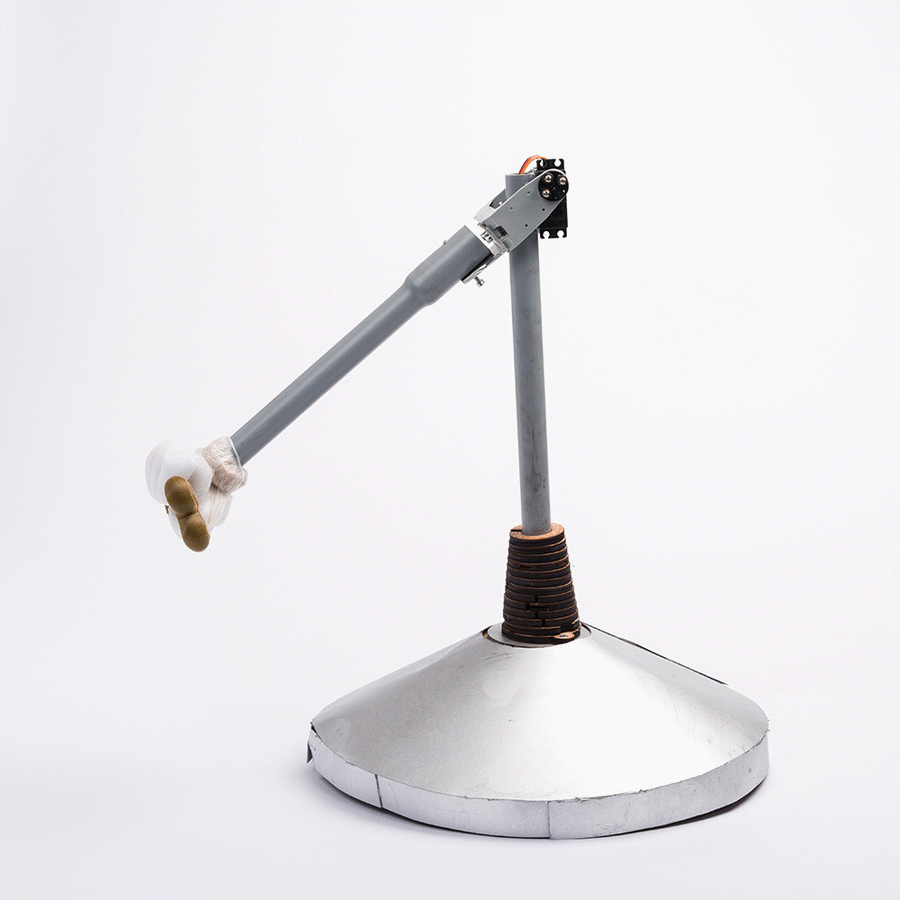 Bone Out, made real by Erica Tiberia
Erica Tiberia is a creative technologist, maker educator and robot builder, focusing on digital design, fabrication, programming and creating interactive robotic experiences. She works at Steamlabs in Toronto and she was enthusiastic about bringing Bone Out to life!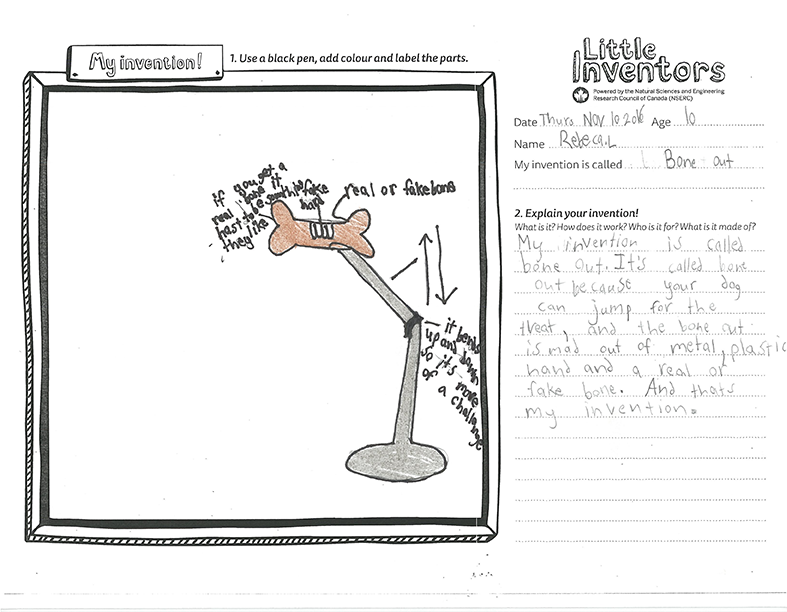 Rebeca's original invention idea.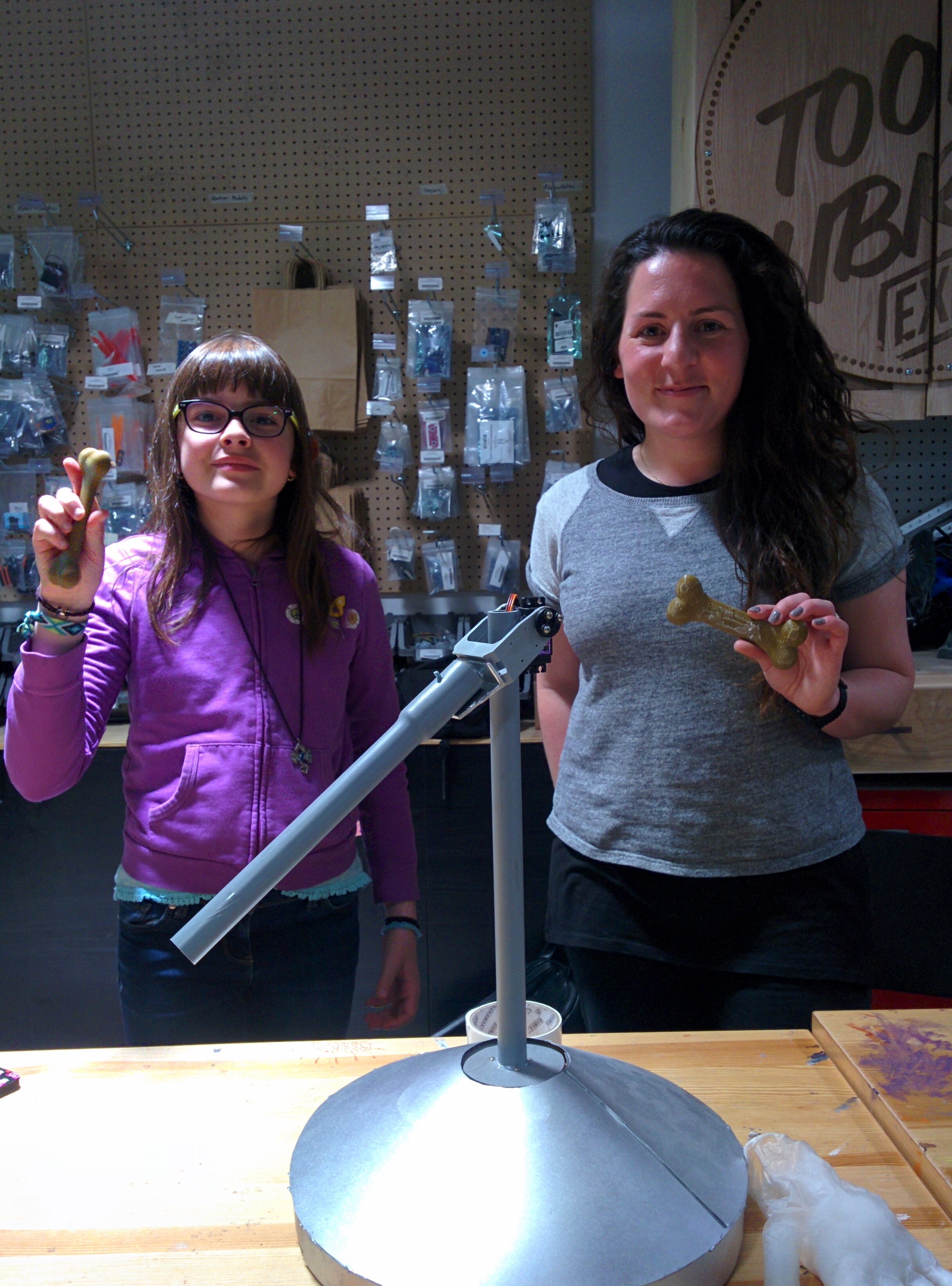 Rebeca went to visit Erica at Steamlabs, to see Bone Out being made.
Steamlabs is a community makerspace where people of all ages and abilities come together to practice digital fabrication, coding, hands-on making and electronics.
Erica says,
'Rebeca's idea was awesome and funny, and I was very excited to bring her drawing and description to life. Her idea to create a robot to entertain her small dog is a great use of technology that is relevant and exciting.
I focused on the basic movements of the robot, as well as making it look as close to the drawing as possible. I used servo motors, Arduino, and 3D printing to create the moving arm, with a rubber hand holding the bone. I tested different movements of the motors throughout the building process to create a robot that moves and looks the way that Rebeca imagined'.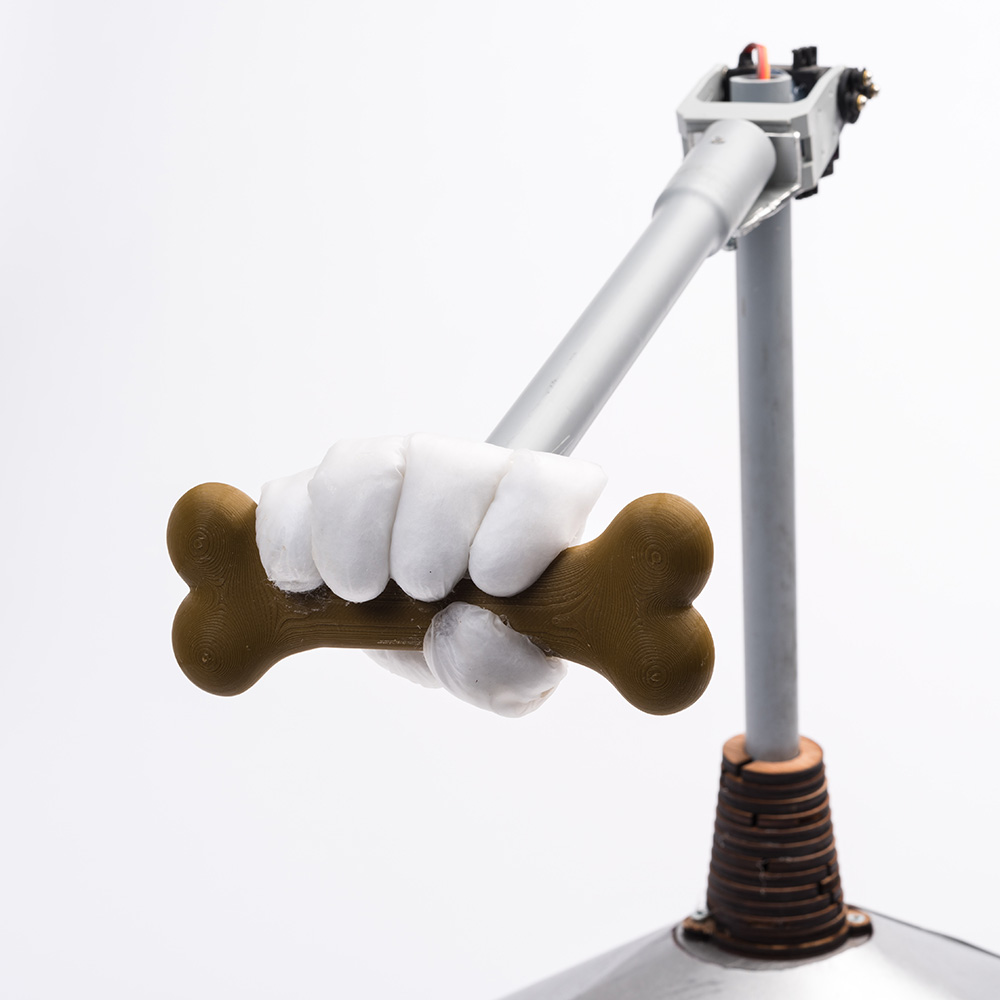 Close up of Bone Out.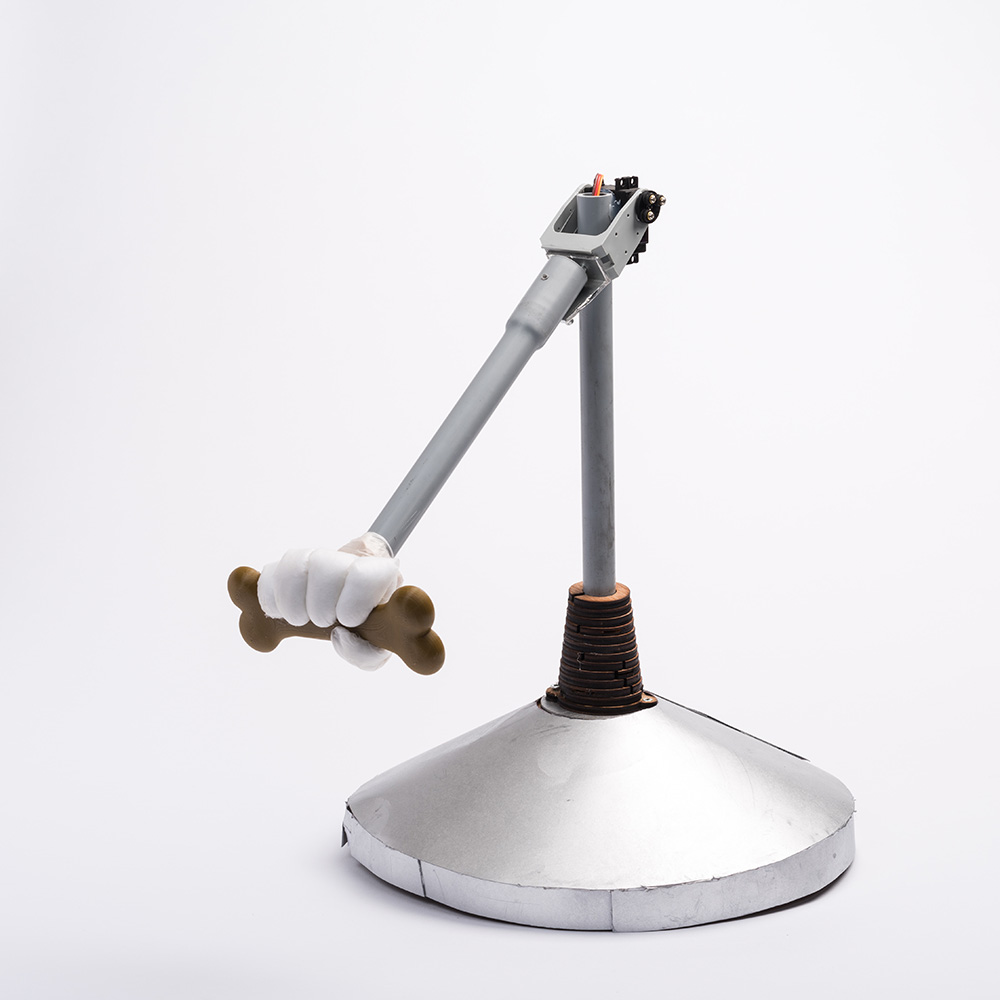 Completed Bone Out prototype made by Erica.