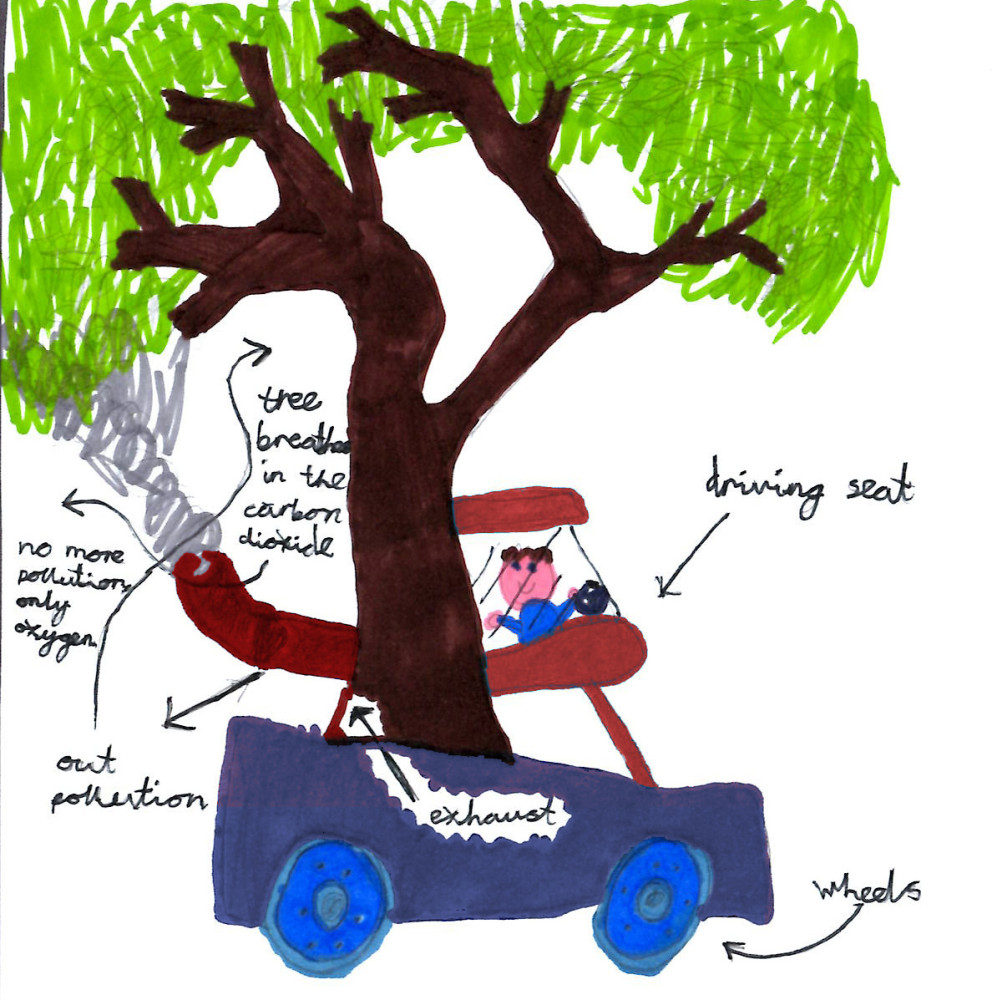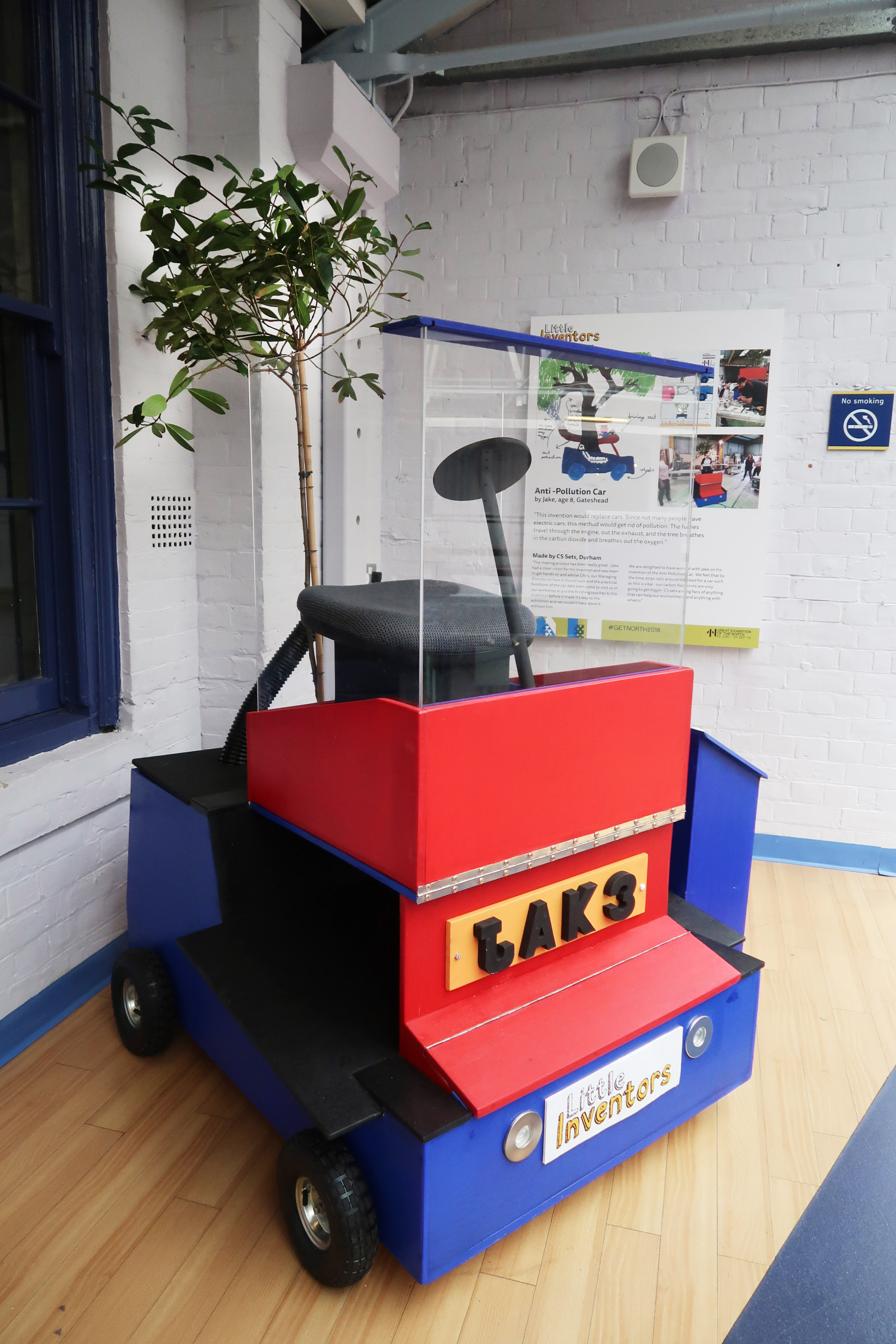 This idea has been made real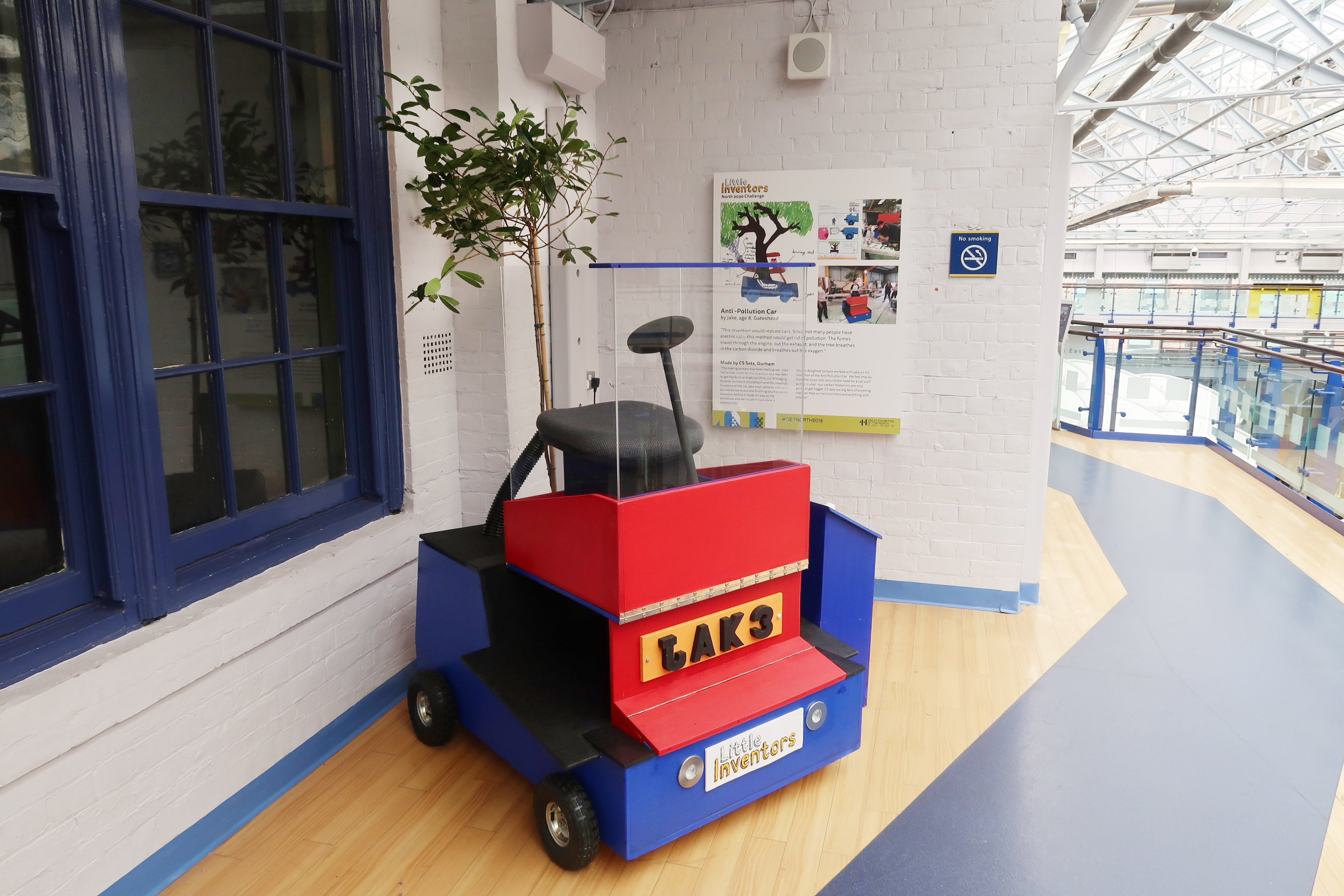 The Anti-pollution car was brought to life by the extremely talented Chris and Heather Slater from CS Sets, with help from Chelsea Turner.
Heather Slater said,
'We are delighted to have worked with Jake on his invention of the Anti Pollution Car. We feel that by the time 2030 rolls around the need for a car such as this is vital - our carbon footprints are only going to get bigger. CS sets are big fans of anything that can help our environment and anything with wheels!...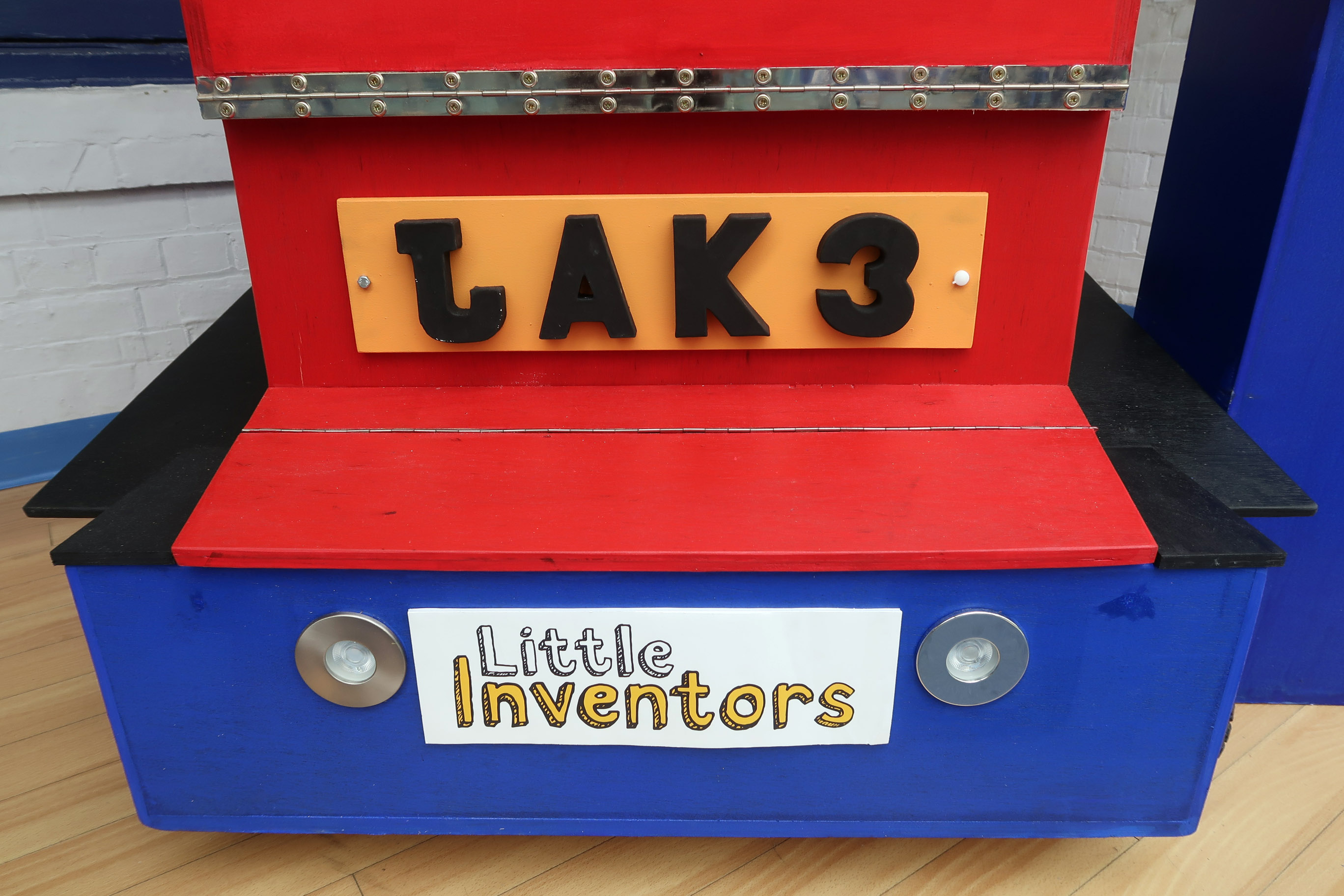 They added lots of extra special touches, such as this personalised number plate, which is just like Jakes drawing!
...The making process has been really great - Jake had a clear vision for his invention and was keen to get hands on and advise Chris, our Managing Director on how it should look and the practical functions of the car. Jake even came to visit us in our workshop to put the finishing touches to his invention before it made it's way to the exhibition and we couldn't have done it without him'.
| | |
| --- | --- |
| Jake saw his invention being made at CS sets | Jake in his car, waiting to appear on BBC breakfast! |