Published by Harper Collins, The Little Inventors Handbook is packed with ideas, inspiration and guidance for children age 7 to 12 on how to become an inventor and be creative.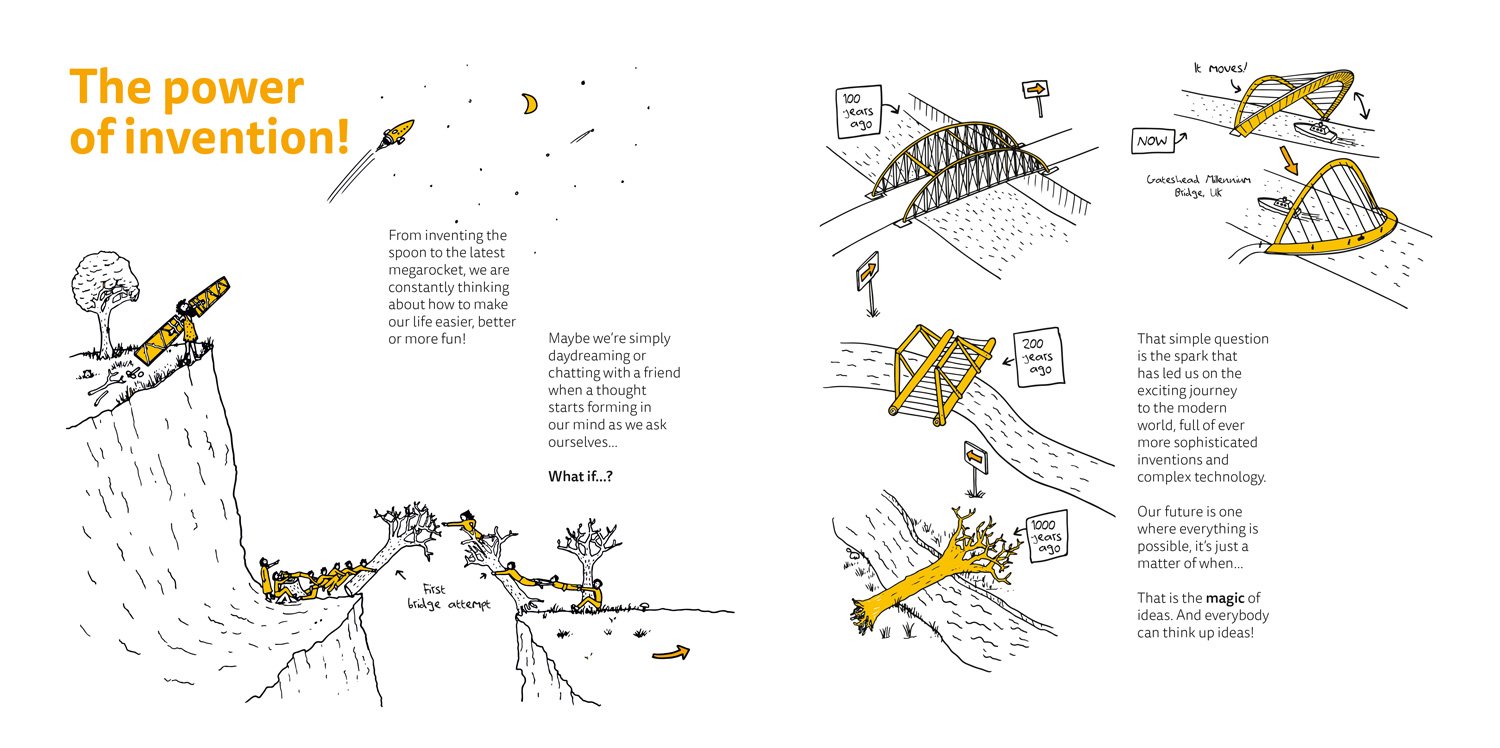 This book encourages budding inventors to think big and have fun with their imaginations! Be inspired by drawings of scarf helicopters, ladybird umbrellas, and ghost wash'n'dry machines! Check out toothbrush maracas, and nose scratchers!
With this step by step guide, Chief Inventor Dominic Wilcox takes Little Inventors through the process of coming up with new ideas, including problem-solving, ways to make objects better, and thinking about the ways people use things.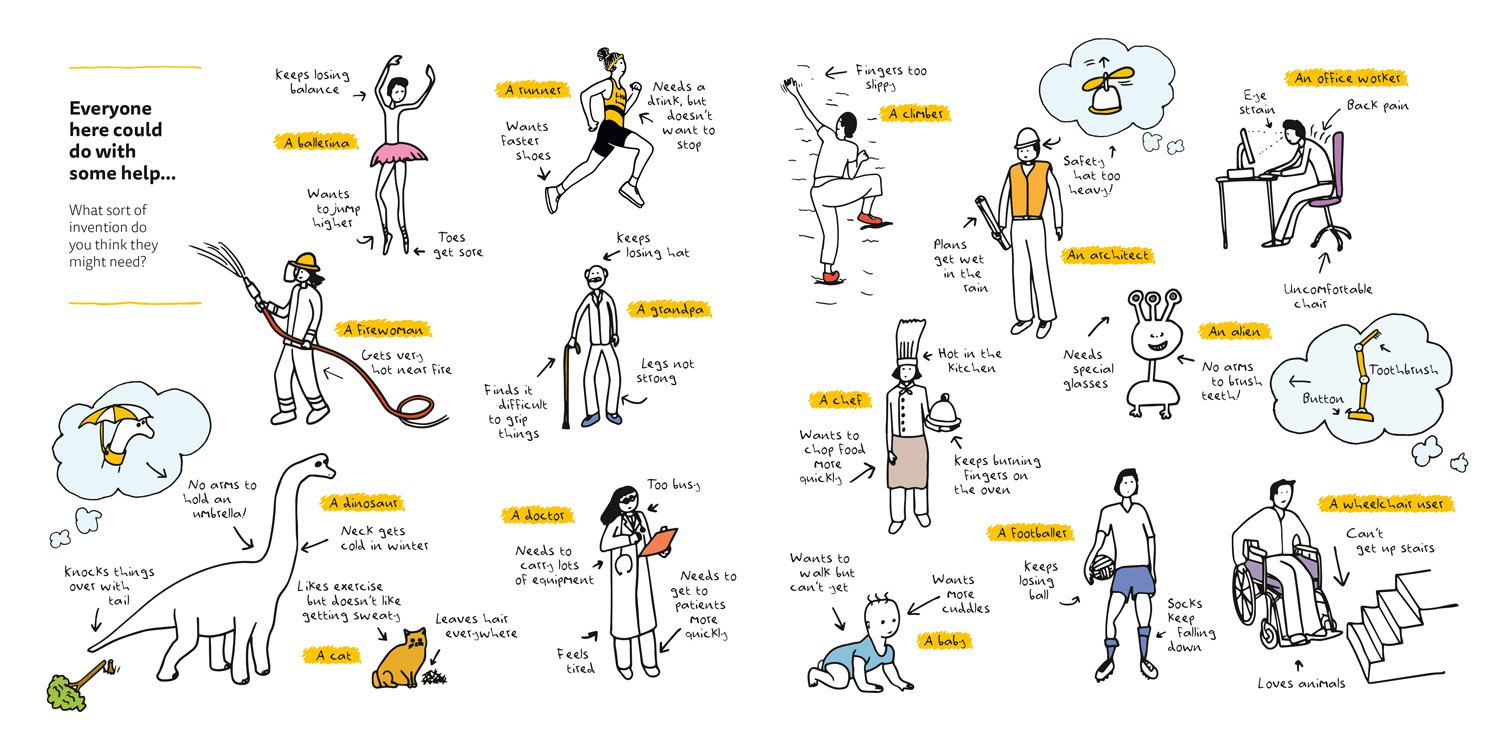 They'll complete activities and learn some cool facts about the history of inventions, science, tech, art and design along the way! Based on the project which takes children's invention ideas and makes them real.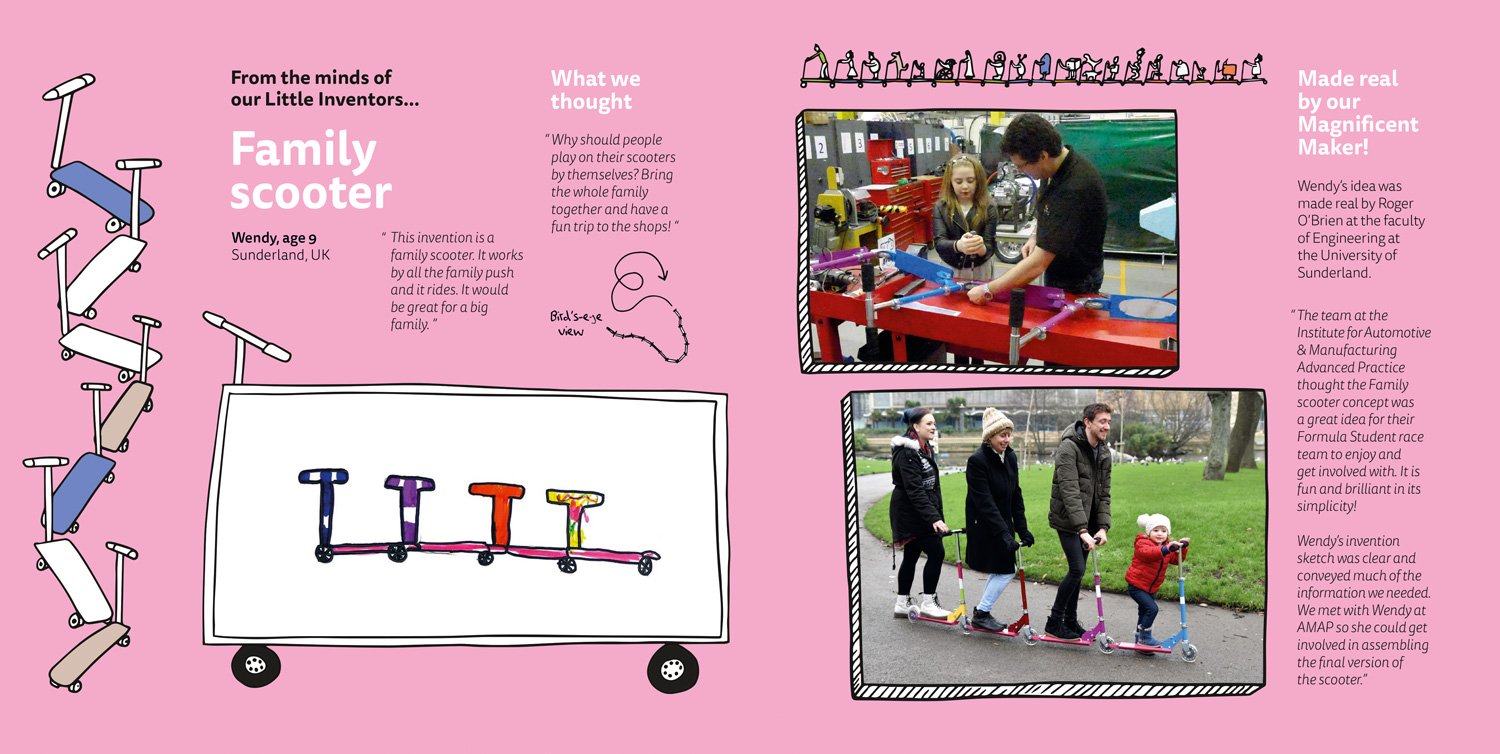 Even better, you can pre-order your copy from Harper Collins now!