dominic wilcox's inventors! project invites 450+ kids to design their own products
View on Designboom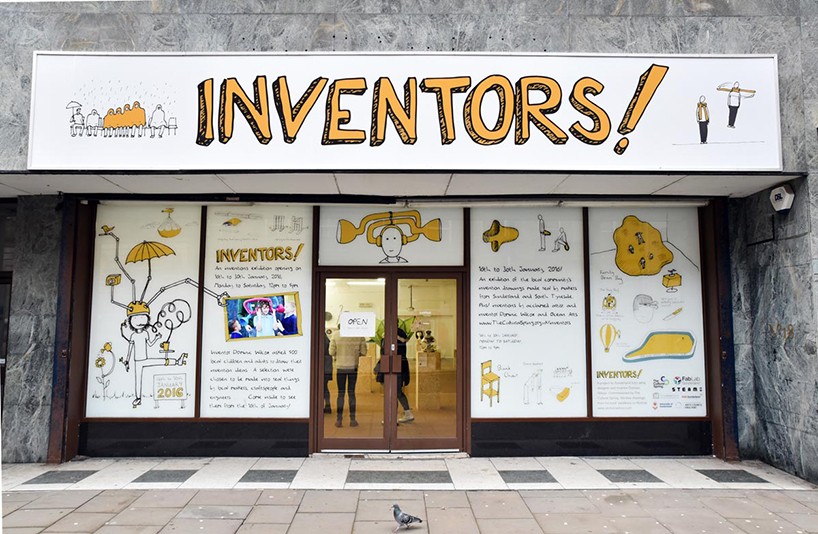 Dominic wilcox returned to his home town of Sunderland, UK to ask over 450 children across the city to draw their own invention ideas. he then asked local makers and manufacturers to help make a selection of them into real products. commissioned by the cultural spring, the creative people and place programme for sunderland and south tyneside, dominic wilcox's 'inventors!' project aimed to inspire and encourage children to believe in the power of their imagination, find some great ideas and create some original projects.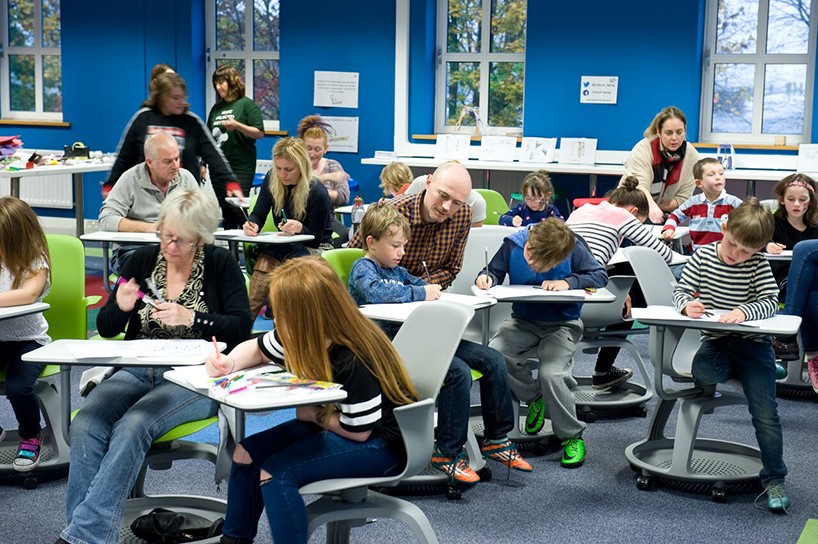 Dominic wilcox with the kids drawing their ideas down
at the beginning of the project, dominic led 19 inventing workshops for children ages four to 12 that lasted two hours each, later asked them to think of their own invention ideas and draft them down. dominic also got some invention contributions from enthusiastic parents, and teachers as well. 600 invention drawings were submitted, from the odd and absurd to the very clever. at a meeting with local makers, the drawings were discussed and chosen to make into reality. the young inventors returned to meet the person who would made their idea and described it in more detail.
makers had four weeks on each project before the exhibition. a large vacant shop was hired on sunderland's fawcett street and transformed into an exposition for the ideas and creations. the front windows and signage were designed and drawn by dominic wilcox and attracted attention from local people. the 'inventors!' exhibition which opened on january 16, 2016 will run until the 30th.
as sample of some of the submitted projects: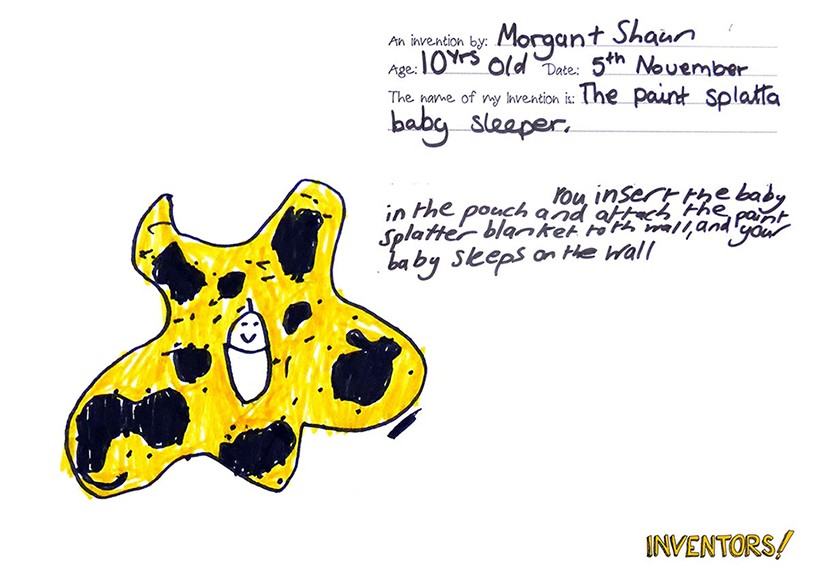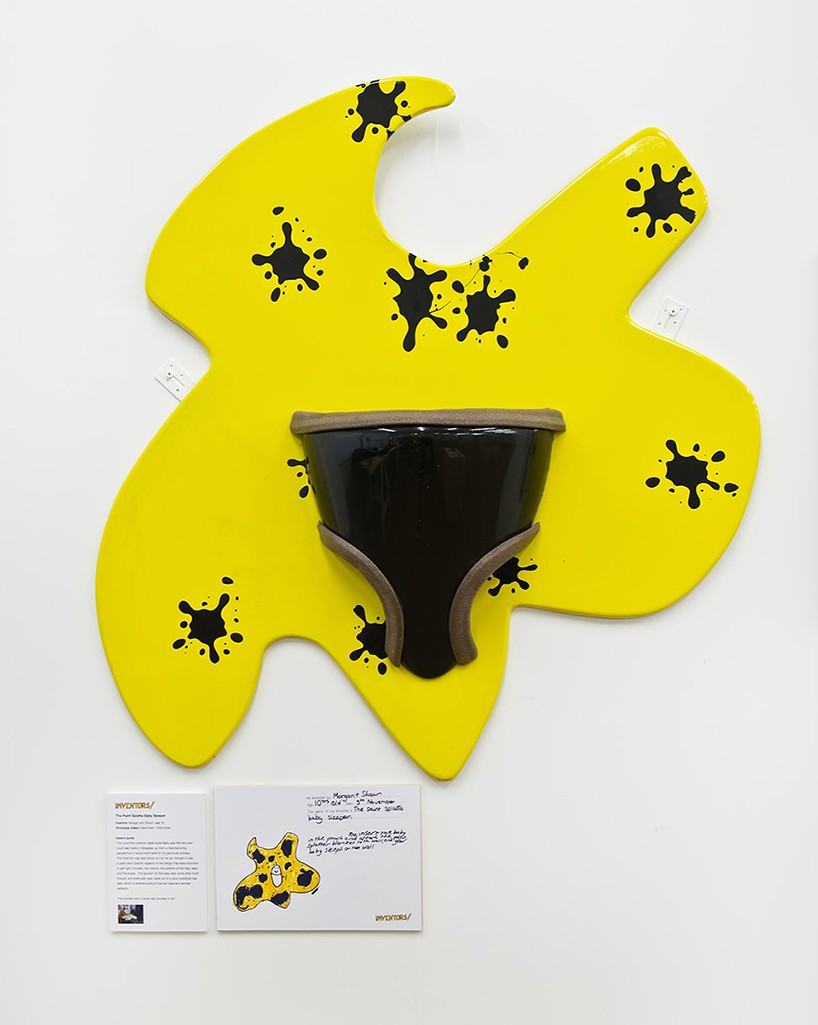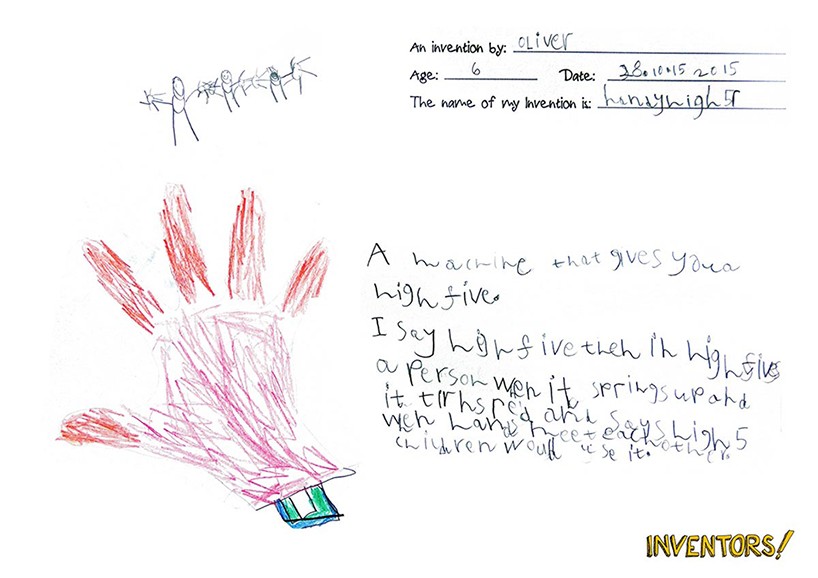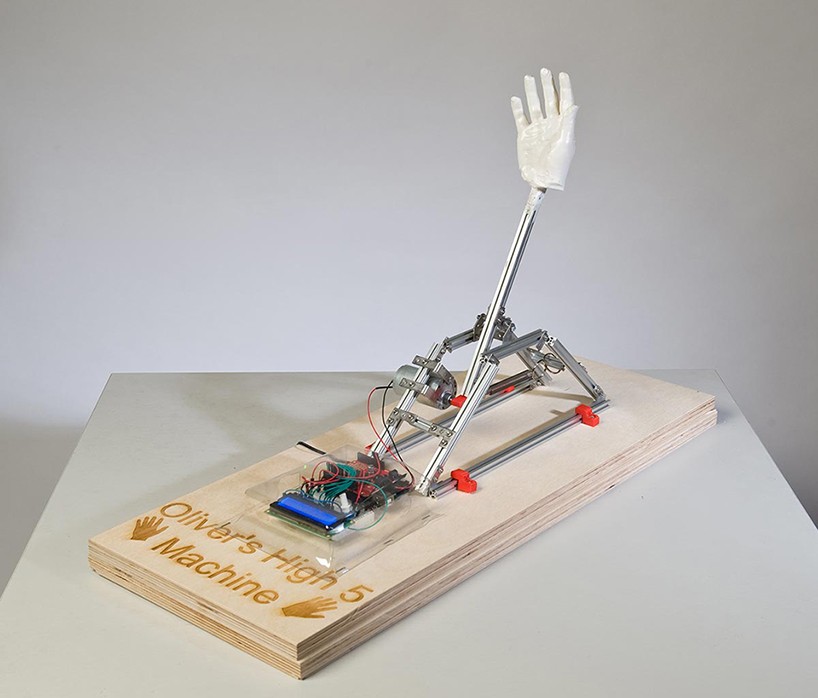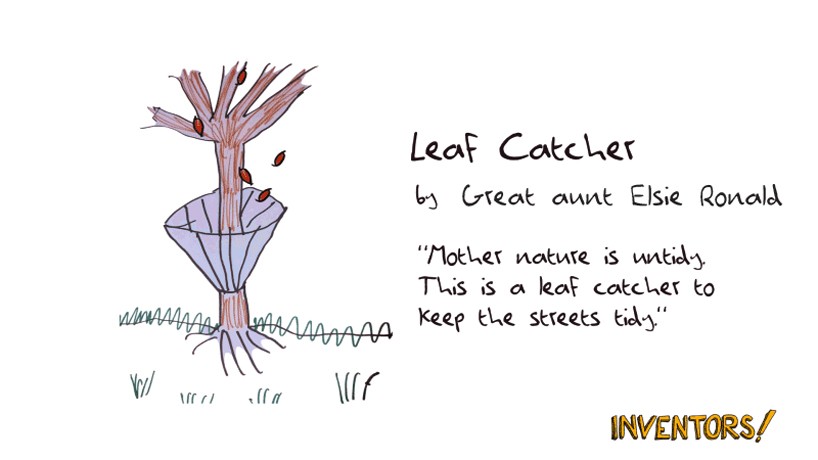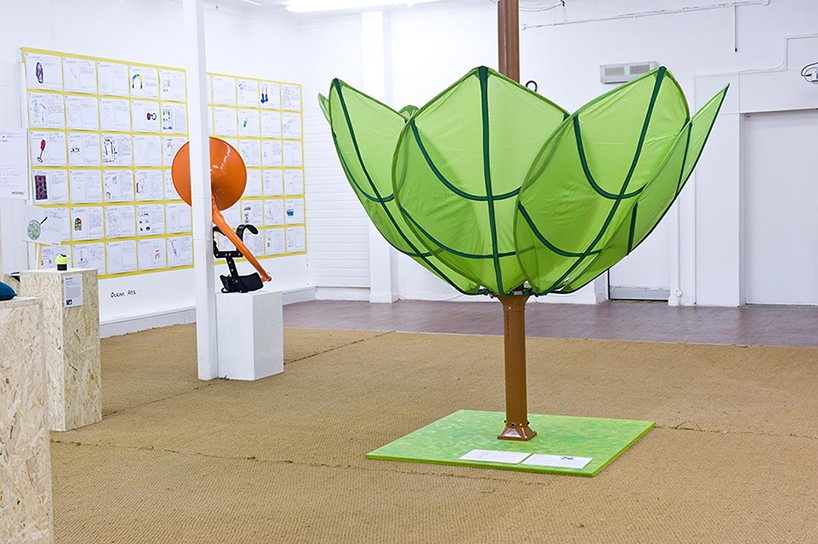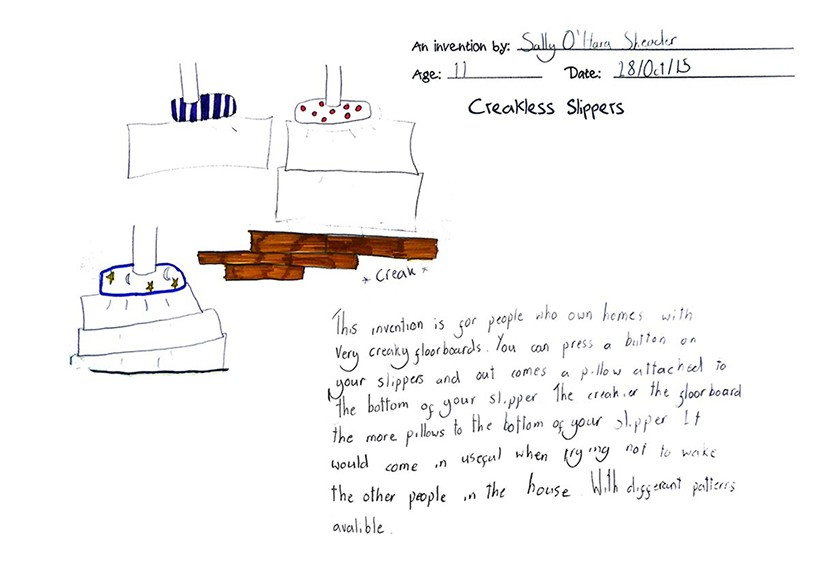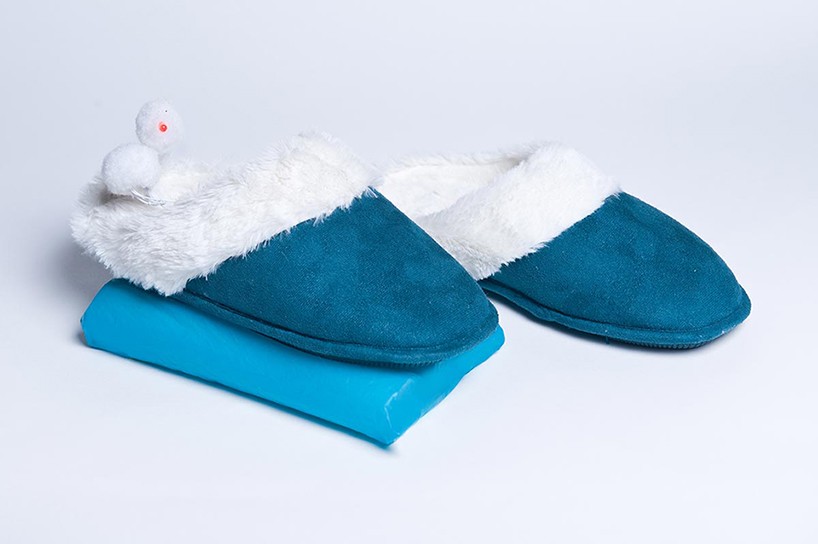 More examples on the full article on Designboom