A future as big as your imagination exhibition, closing ceremony
Sharjah, March 21, 2019
SCB Honours 14 Young Innovators from 5 Countries. The Sixth edition of Sharjah Children Biennial celebrates 48 invention ideas from around the world.
Nashwa Al Ghassani: 'Creativity is a must for societal development, and the basis for nurturing culture and knowledge'.
Sharjah Children Biennial, the international cultural and artistic platform that celebrates children's creativity and imagination, honoured 14 children from the UAE, Saudi Arabia, UK, China and Ireland who, through their innovative and artistic mindsets won jury's votes during the month-long event that concluded on March 20.
A special honouring ceremony was organised for the children and attended by Nashwa Al Ghassani, Vice President of SCB; Aisha Ali Al Kaabi, Director of Sharjah Children, representatives of Biennale sponsors and in addition to young innovators and several media representatives.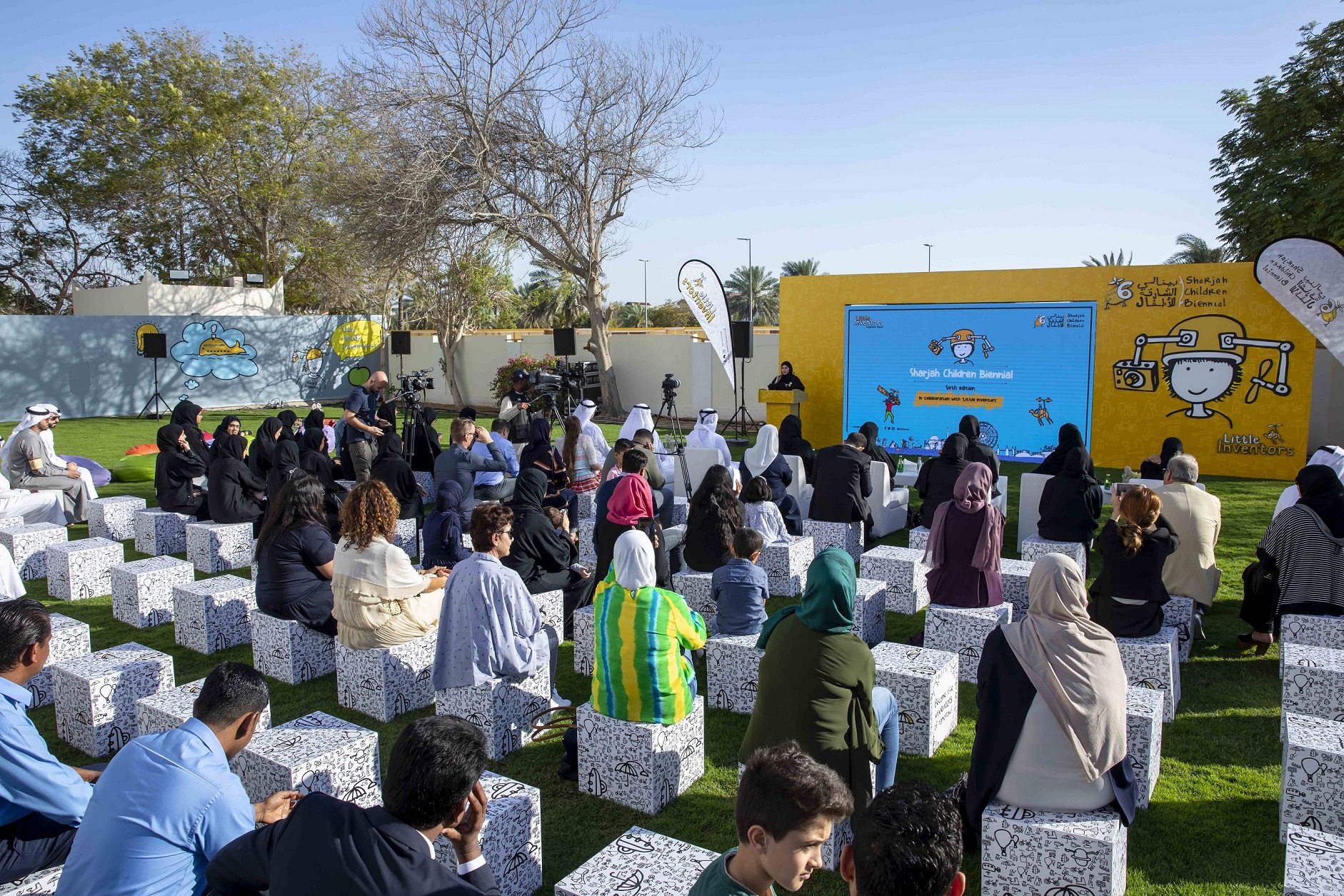 The honorees included 9-year-old Ahmad Rami Yehya, from the UAE, who was recognised for his invention 'Smart Trolley', and Noorelhuda Darweesh, 12, for a 'Waist Umbrella' invention. Meanwhile, 'Fishing boat without a fisherman' by 10-year-old Mohammed AlTonaiji was a winning invention, and 12-year-old Suhaila Shareef Saad was honoured for her 'Miracle Chair'. The 'Solar Spray Fan' innovation won 10 year-old creator, Shama Mohammad Al Kaabi, an award. The 'Tornado Skates' invention by the UAE-based Taym Omar Ibrahim, 15, also won an award.
From Saudi Arabia, Rayan Jalal, won for his 'Box Invention', while 8-year-old Alia Sultan Al Abdeli's invention 'Agricultural scarecrow' put her on the list of winners as well.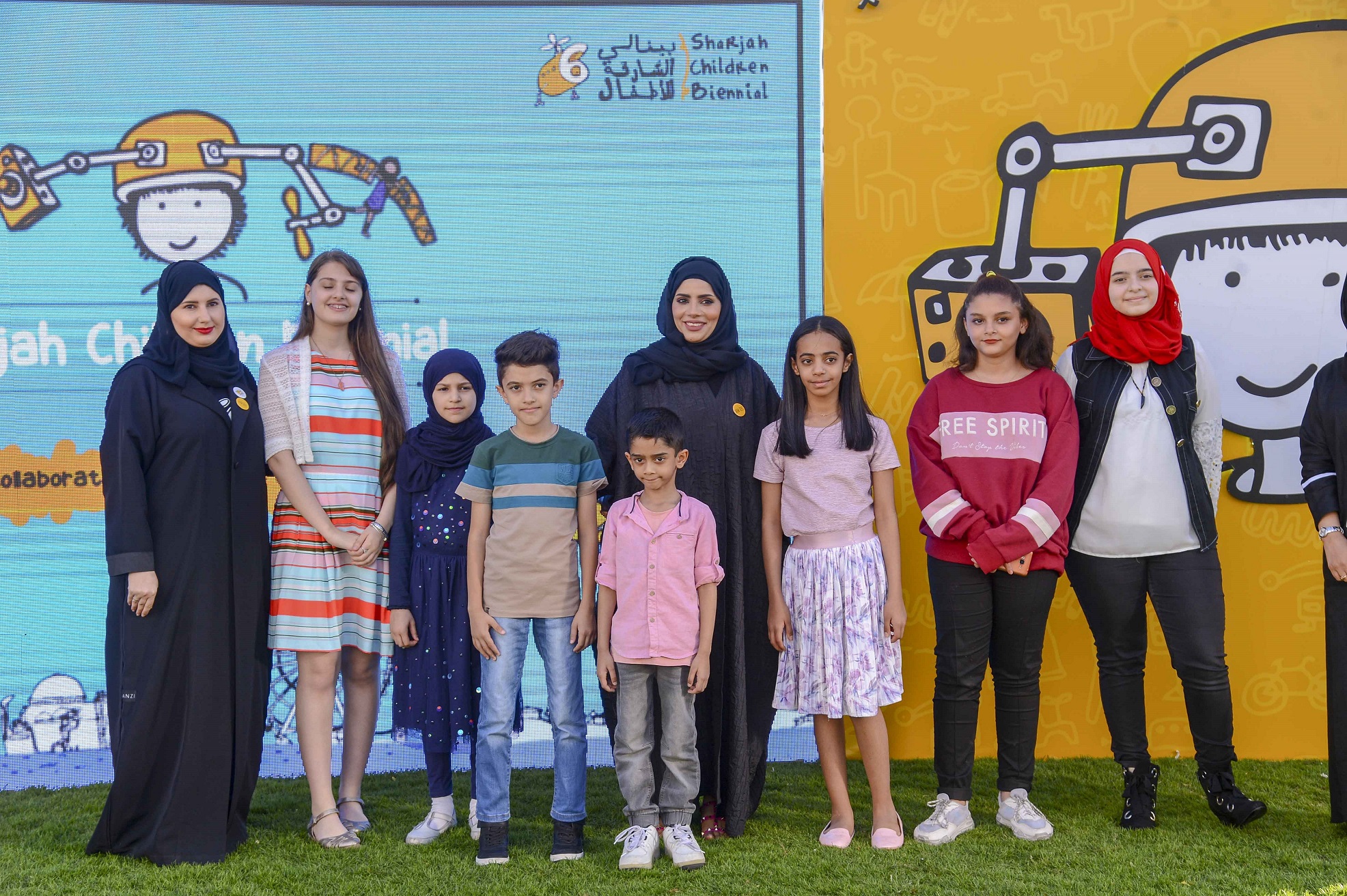 Pictured above, a selection of the winners receiving their awards.
From Britain, Thomas Devleen, won for a 'Worry Shredder'. Maja, 8, was for recognised for her 'Sweet Walker'. A 'Dog Flyer' invention by 8-year-old Bernard, was also a winner. Meanwhile, 8-year-old Maisy, was also a winner for her 'Love heart jacket' creation. From Ireland, 9-year-old Rosa Holmes was a winner for her 'Memory-o-Matic'. Yiran Wang from China has won an award for his 'Scarf Bag' invention.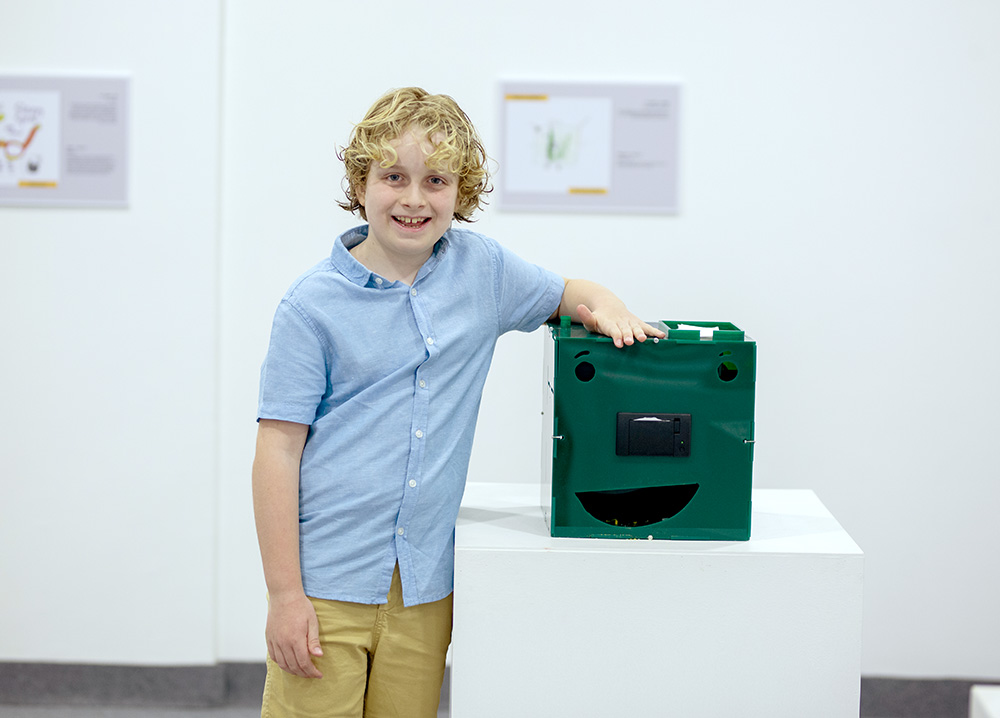 UK winner Thomas, stands proudly with his Worry Shredder invention!
The awards comprised a collection of creative art tools, colouring and craft sets, and more to ensure the edition's winners continue to explore their creative capabilities. SCB also presented tokens of appreciation to all children participants residing in the UAE, who had their inventions displayed at the exhibition.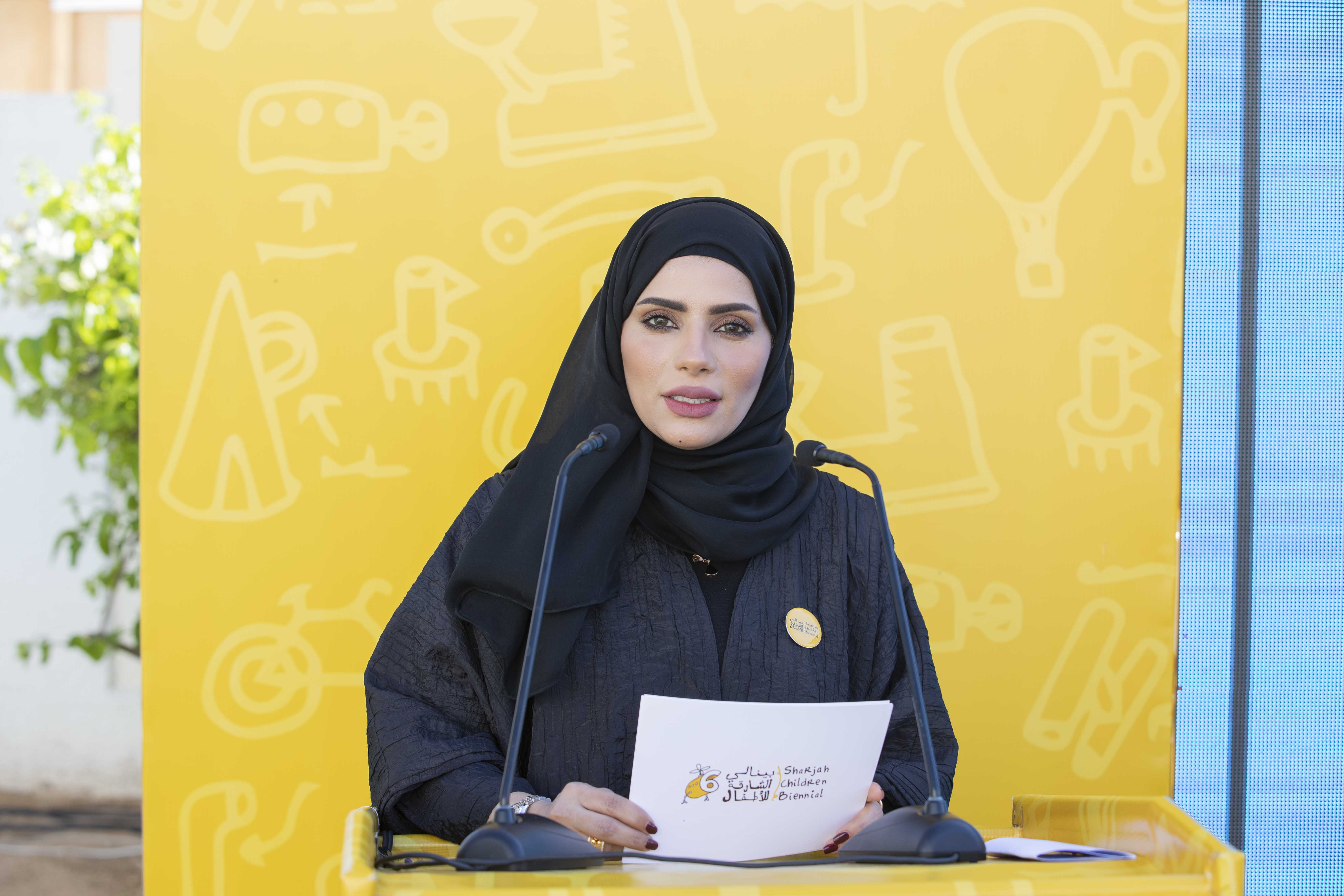 During the event, Nashwa Al Ghassani (pictured above) delivered a speech in which she stressed that SCB's message is focused on creativity and nurturing an environment where children are introduced to art forms at an early age, in order to grow and become creative individuals in all fields.
"When we talk about the continued accomplishments of SCB, we cannot but stress the important role of Her Highness Sheikha Jawaher bint Mohammed Al Qasimi, Chairperson of Rubu' Qarn for Creating Future Leaders and Innovators, in supporting and ensuring each edition of SCB contributes uniquely and valuably to children's and youth's development journey. She is a strong advocate that the first step to building communities with a bright and prosperous future is investment in human capital, and offering them the tools and environment to enable the same".
Over the course of 30-days, the biennial saw 48 artistic work and inventions from six countries at Mughaider Children's Center for Arts.
SCB's organising committee has announced that they received 3,494 art submissions from 13 countries, by children and young adults in the 6–18 years age group, each proposing an invention idea to tackle a future challenge. Theme-wise representation of the submitted works include 24 under 'Helping Others', 12 in the 'Environment' category, and the third theme, 'Entertainment and Creativity' is represented by 12 invention ideas.
The ceremony also included honoring the sponsors, partners and supporters.
Throughout the month-long biennial, a range of fun-filled activities will be organised every Thursday evening at the Mughaider Children Center's backyard. Roaming art workshops were organised every Friday and Saturday, across the UAE throughout the one-month event in Al Qasba, Sharjah's popular entertainment and family destination, Al Zorah Marina 1 in Ajman, Last Exist Al Khawaneej in Dubai, and at Fujairah Mall.
In preparation for this year's edition, SCB conducted a series of workshops in seven countries across the world where more than 3,900 children and young people were engaged. The workshops were held at various schools, community centres and museums.
Sharjah Children Biennial aligns in its goals with the emirate's vision that aims to promote the aesthetic values of art in younger generations and brush up their cultural and artistic skills and talents. SCB also aims to nurture a generation of creative artists who can contribute to their country's drive of development. SCB's objectives also reflect the UAE vision to become a world leader in innovation and creativity.