Pousse-crayons (pencil pusher)
Emy • Age 10
Montréal – QC, Canada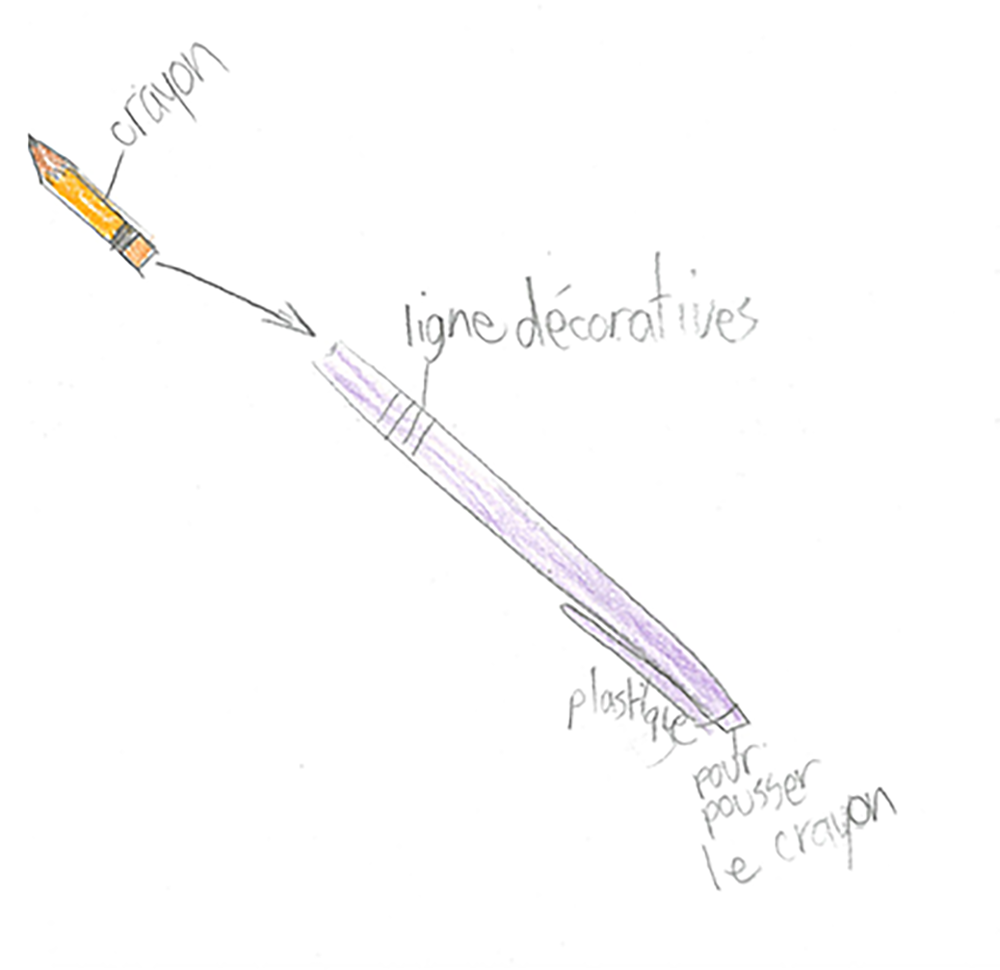 This idea has been made real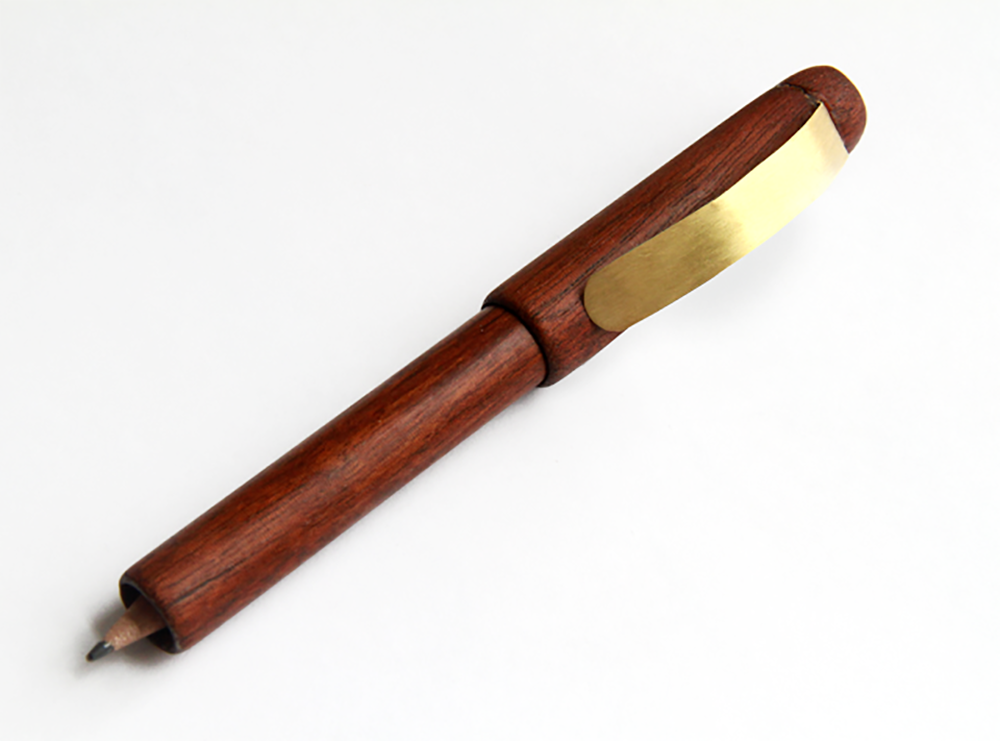 The Pousse-crayons (pencil pusher)
Made by Chachi at Helios Makerspace, Montreal
Chachi says 'I was inspired by Emy's idea of salvaging a pencil. I chose to use salvaged wood scraps and hardware in order to create the pousse crayon. I was super happy I got to give her and her family & friends a tour of the space. Emy also got to see the process and some of the machines used to make her invention come to life. There were some challenges involved in coming up with a mechanism for the "pushing" action. There are so many ways that the solution for this can be explored! We were so impressed by Emy's great idea and we hope to see her back at the shop one day! It was a pleasure meeting you and I hope the children can be more involved in the building and problem solving process in the future.'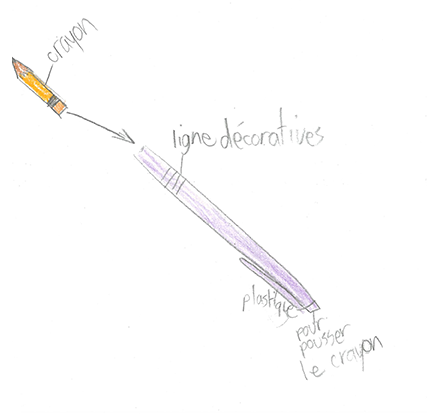 Emy's original drawing for the Pousse-crayons (pencil pusher)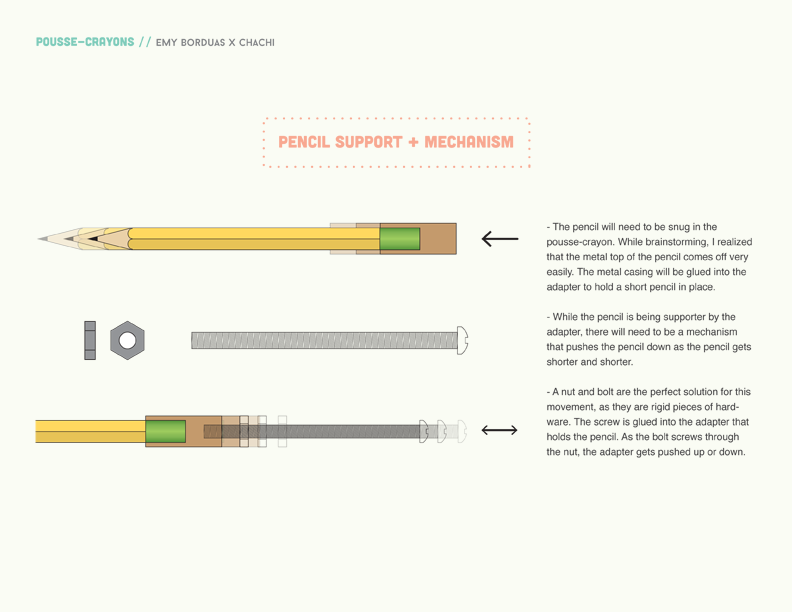 Chachi's diagram to explain the mechanism of the Pousse-crayons (pencil pusher).
Chachi is a graphic designer, art director and maker of things, She loves to get her hands messy with woodworking and screen printing. Chachi works at Helios Makerspace.
Helios Makerspace is a non-profit workshop dedicated helping the community materialize ideas by providing easy access to tools and training. We provide access to a wide selection of equipment, a great creative community and a broad base of expertise.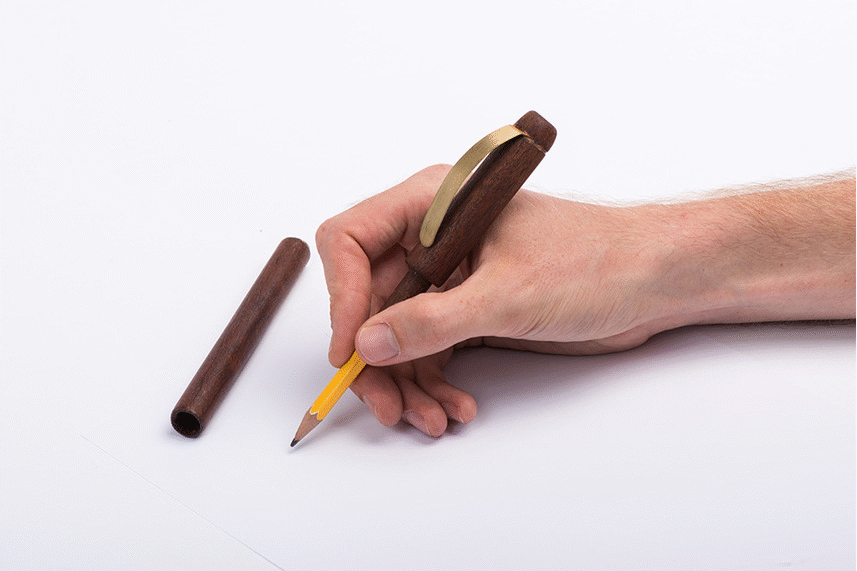 The Pousse-crayons (pencil pusher) in action