Wee Inventors at Edinburgh Napier 2019
Edinburgh, UK February 2020 - November 2020
Wee Inventors consists of four Product Design students from Edinburgh Napier University - Kathleen Craig, Lara Peters-Dougan, Katarzyna Pohorecka and Jordan Sills. We are passionate about creating and we aim to enthuse pupils from Oxgangs Primary School with the idea of inventing.

Wee Observers
Character Profiles
As designers, we know how important it is to bear in mind who we create for. That is why we asked children to come up with Character Profiles first. We inspired them to think of a person/an animal/an alien/a thing whose life needs improvement and put it on paper. We gave out character profile worksheets and assisted in developing their ideas. The outcome was around a hundred character profiles and inventions that would improve their life.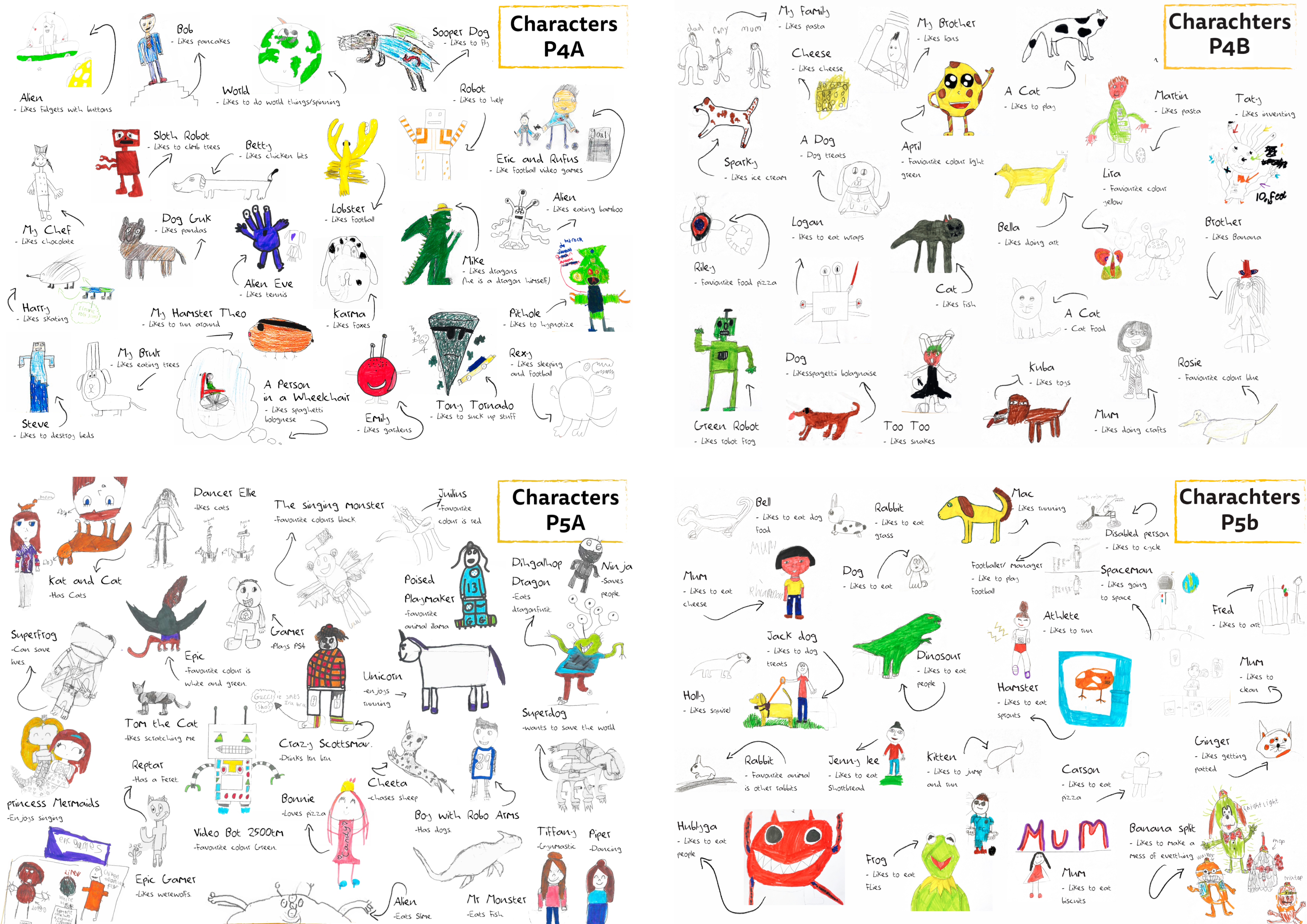 Wee Inventors
Invention Drawings
After the previous week's exercise we were ready to start the project. Wee Inventors went worldwide! Oxgangs Primary School was introduced to our umbrella topic - 'Continents'. Each P4 and P5 class got their own continent to design for - Australia, Africa, Europe and South America.
We talked about countries, characteristics of different climate zones, animals, popular landmarks, inventions, famous faces, inhabitants and some of their daily activities and struggles. As a result, children came up with some great inventions for each continent.
Scroll down to see the gallery of the ideas!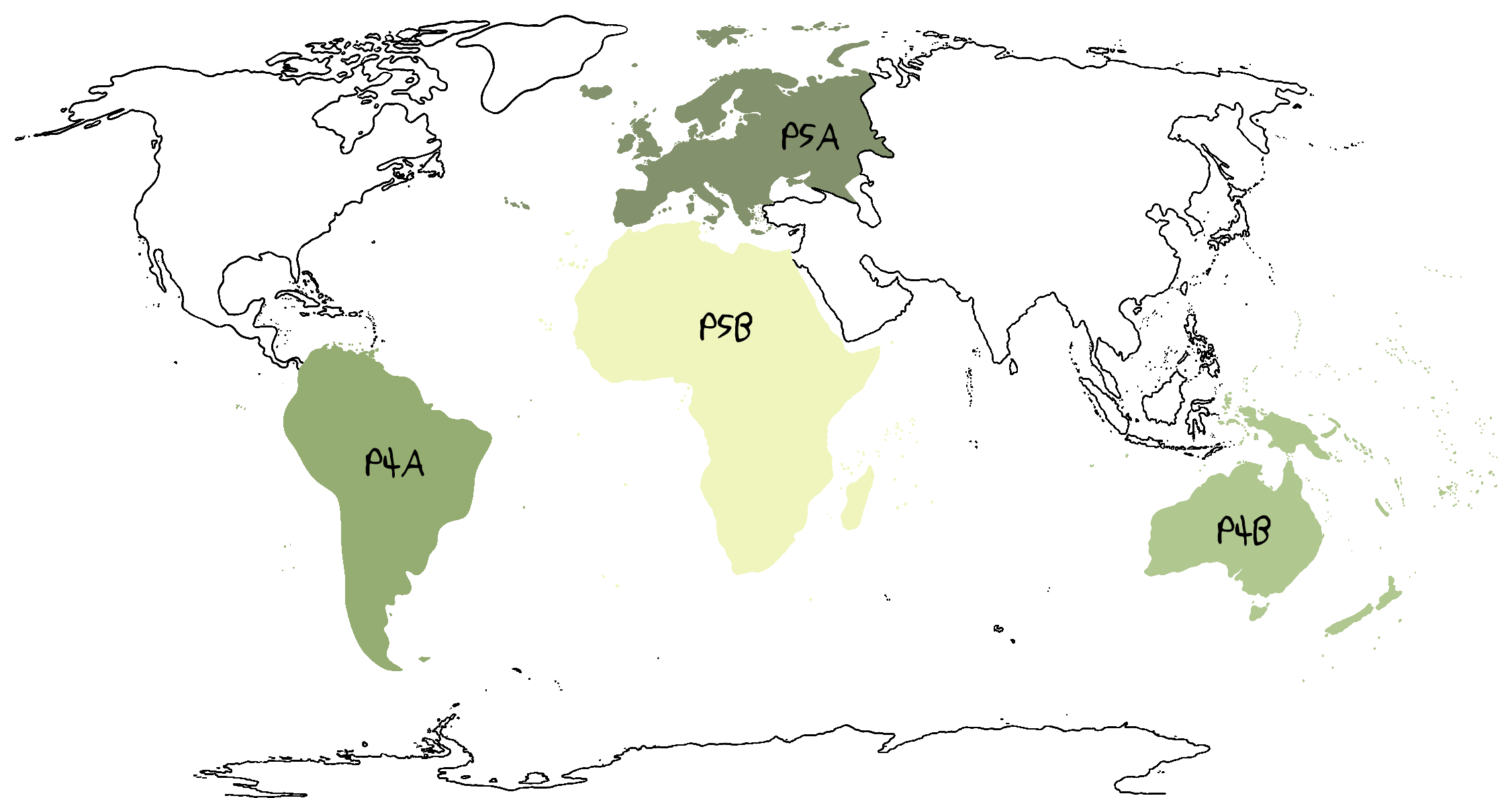 Wee Makers
Invention Prototypes
As Product Designers we wanted the pupils to experience different stages of the design process. After explaining some techniques of rapid and manual prototyping to them, we moved on to building models of their inventions. We supplied them with plasticine, cardboard and some personalised kits of various items and encouraged them to turn their 2D designs into 3D forms.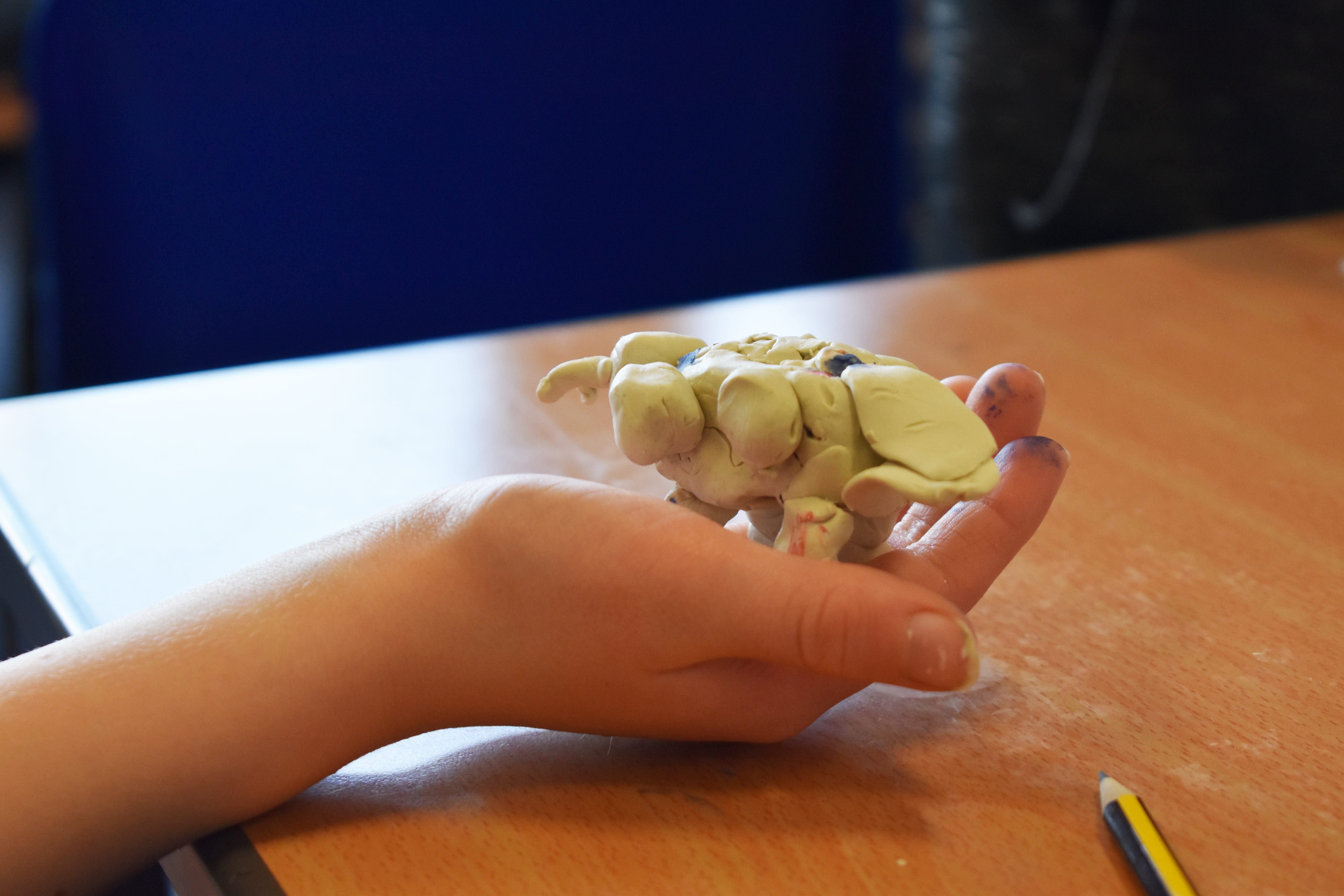 Wee Architects
Famous Buildings Redesigned
Staying within the topic of the continents, we talked about another branch of the creative industry - Architecture. We chose some famous buildings in Africa, Australia, Europe and South America and asked children to rebuild them using cardboard boxes and masking tape. It was a great lesson of teamwork and work organisation. Some teams went far and used their creativity to redesign famous landmarks. The result is, for example, a hot tub on top of the V&A Museum in Dundee and Mo Salah's picture on the Egyptian pyramid.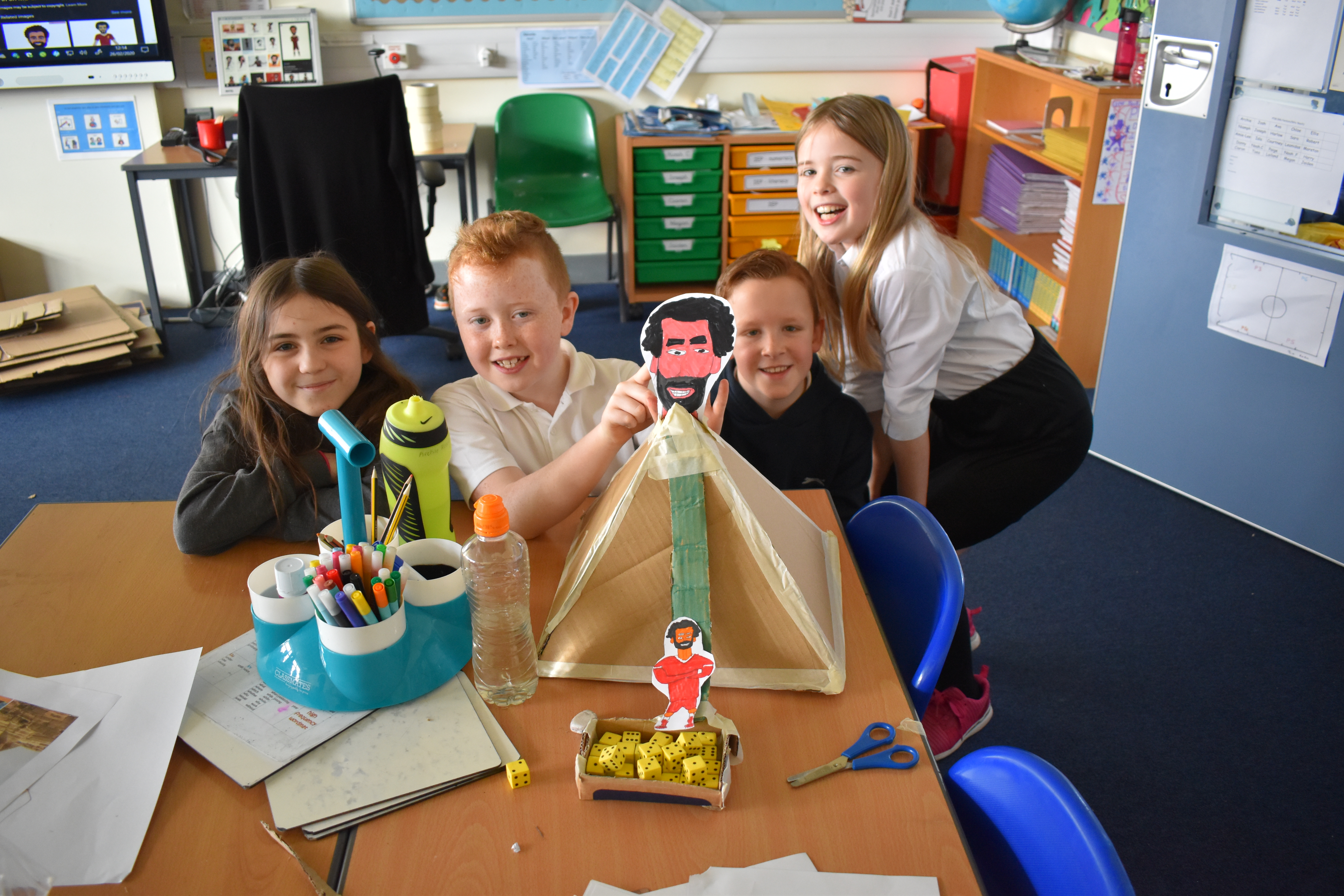 Magnificent Makers
Choosing Favourites
Once we had all invention drawings, it was time to meet with 1st year Product Design students at Edinburgh Napier University. With their help we carefully chose the most interesting drawings. Everyone was assigned an invention and started a plan on making it real.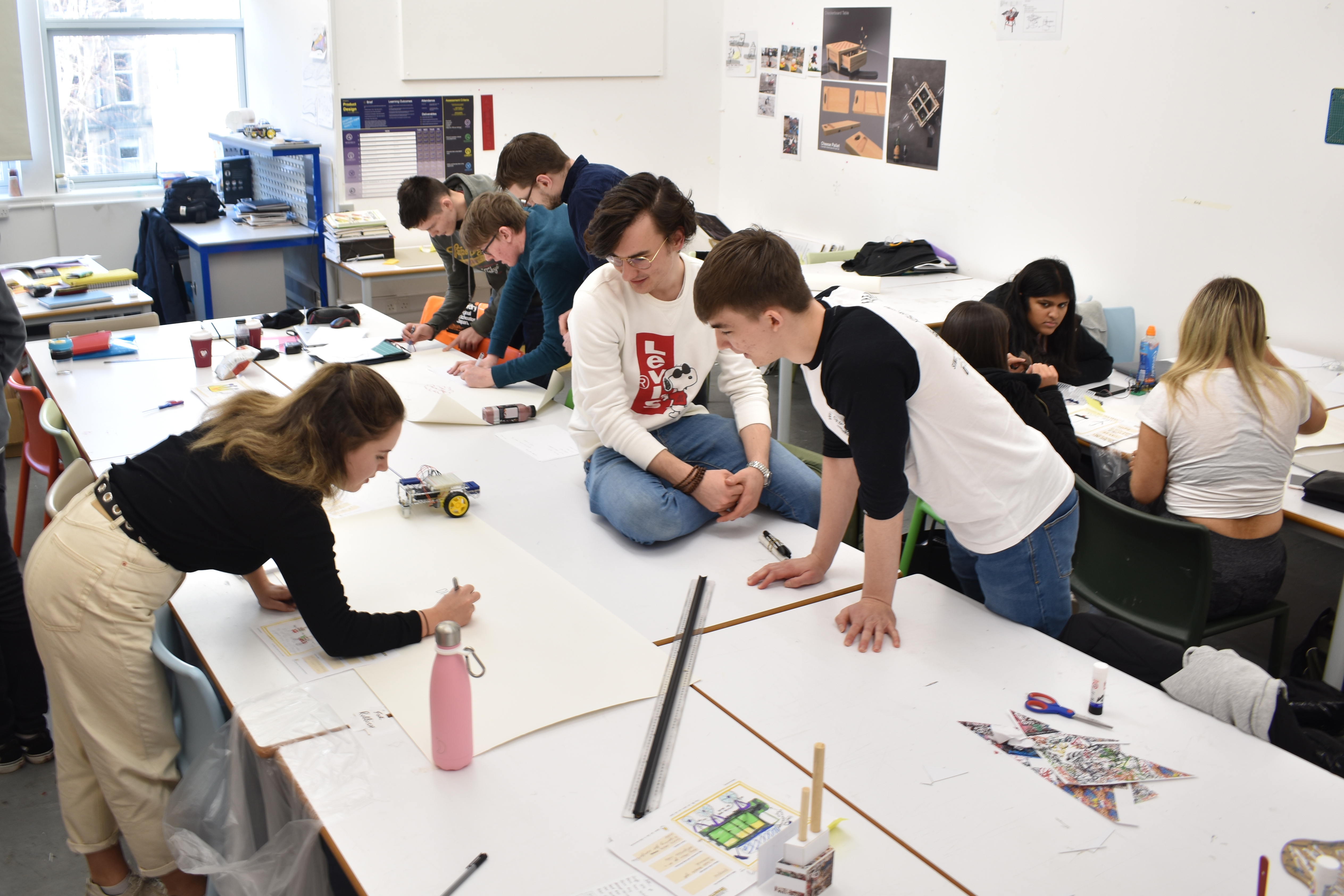 Making Inventions Real
Our Magnificent Makers took the kids ideas super seriously and right away started working on their realization. Depending on the project, they used different techniques: a laser-cutting, a paper mache, an animation, a storyboard.
Unfortunately, they did not manage to finish the models before the university closure. Most of them were moved out during a studio cleaning and never found again. Thanks to the Magnificent Makers great efforts, we managed to prepare a virtual showcase of some of the made real inventions.