Ontario Science Centre with NSERC
Toronto, Canada July 2017 - April 2018
Our first ever Canadian inventions in partnership with NSERC-CRSNG have made it to the Ontario Science Centre!
The Natural Sciences and Engineering Research of Canada (NSERC) asked children across Canada to think up invention ideas using all of their STEAM learning, imagination and inspiration from the Little Inventors programme headed by Chief Inventor Dominic Wilcox.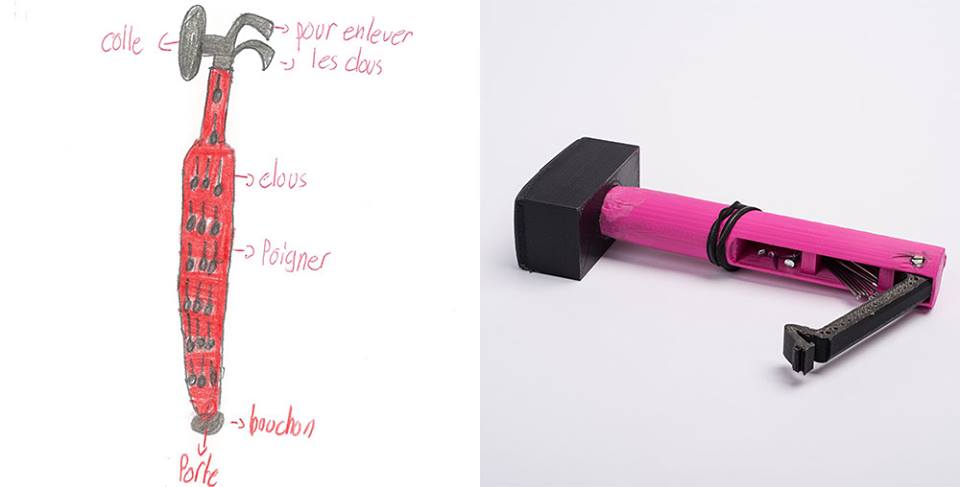 Cromo, by Hassan, age 11, Gatineau – QC. Made real by David Nku at Makerspace, Ottawa.
The 18 most ingenious ideas were then turned into working prototypes by magnificent makers across the country. This first ever Little Inventors programme in Canada culminated to a spectacular conclusion in July this year, by taking pride of place in the Inventorium exhibition at the Ontario Science Centre, Canada's largest science museum!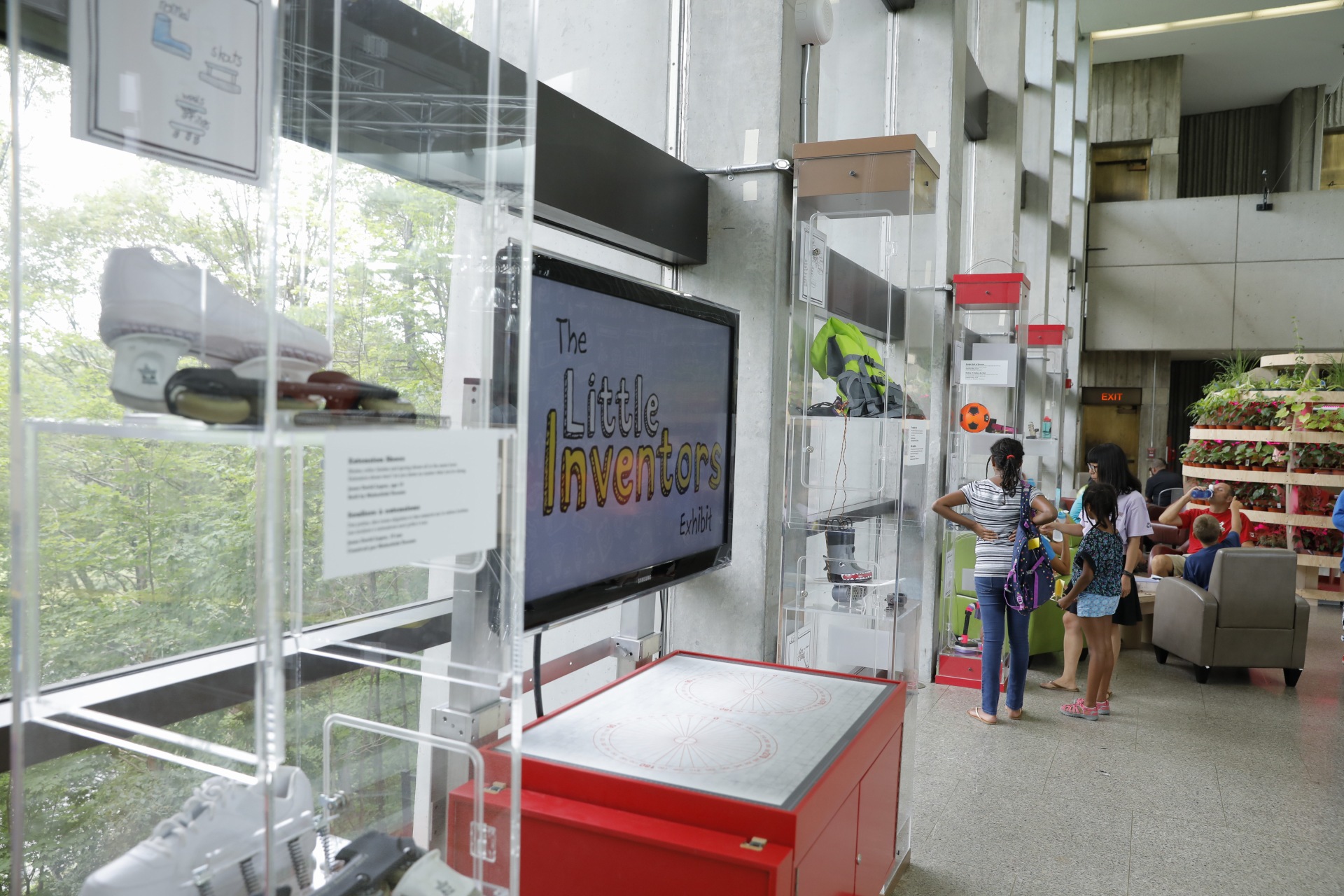 The exhibition is open until January 2018, so make sure to visit the Inventorium if you are in Toronto!
Some of the objects from the exhibition were even shown at the Prime Minister's Science Fair in Ottawa!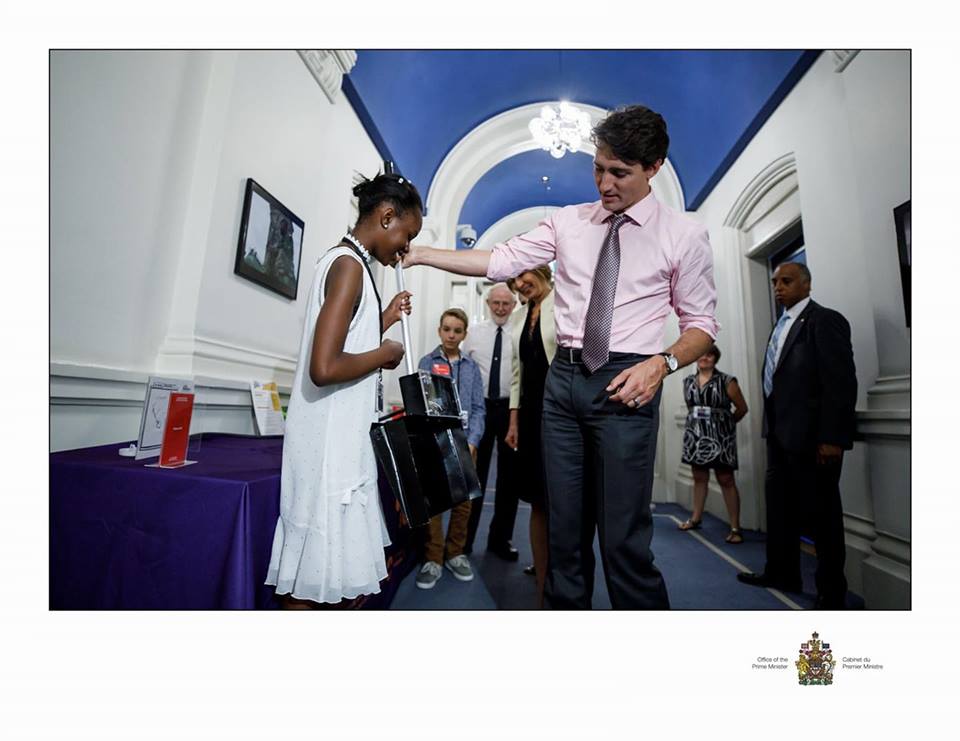 Pictured above is Justin Trudeau himself, Checking out the heated snow shovel by Annaelle, age 11.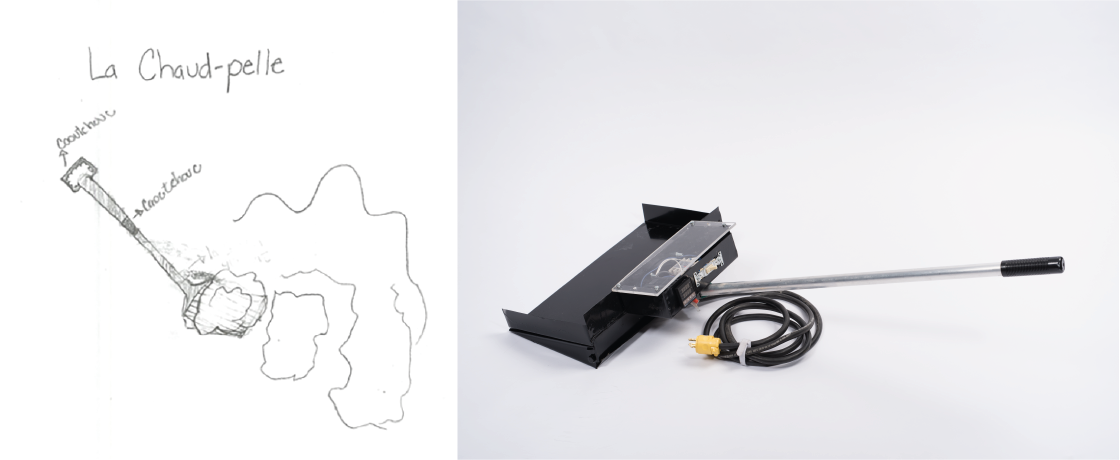 Chaud-pelle (Hot Shovel) by Annaelle, age 11, Gatineau – QC. Made real by Richard Scott
Another one of our made real Invention ideas below is the Night Glasses!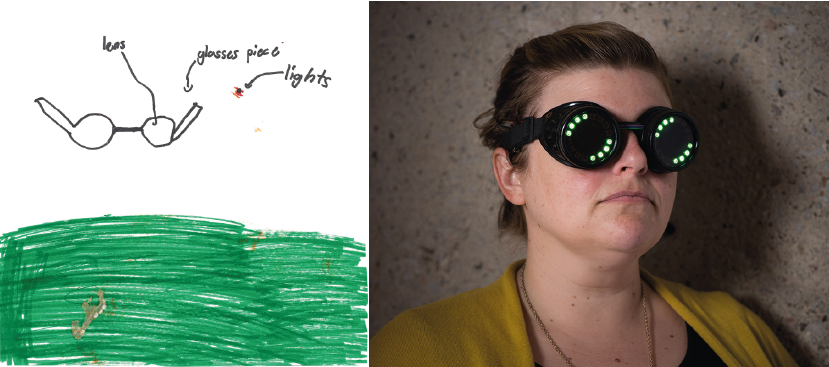 Night glasses by Krishal, Age 9. Calgary – AB. Designed and developed by Protospace in Calgary, Canada.
You can see all the made objects on the NSERC Science Odyssey gallery