Manchester School of Art
Manchester, UK 5th - 21st March 2019
First year BA Interior design and fashion design students, inspired by some of our Little Inventors inventions, had three weeks to bring some of them to life in the form of 3D prototypes!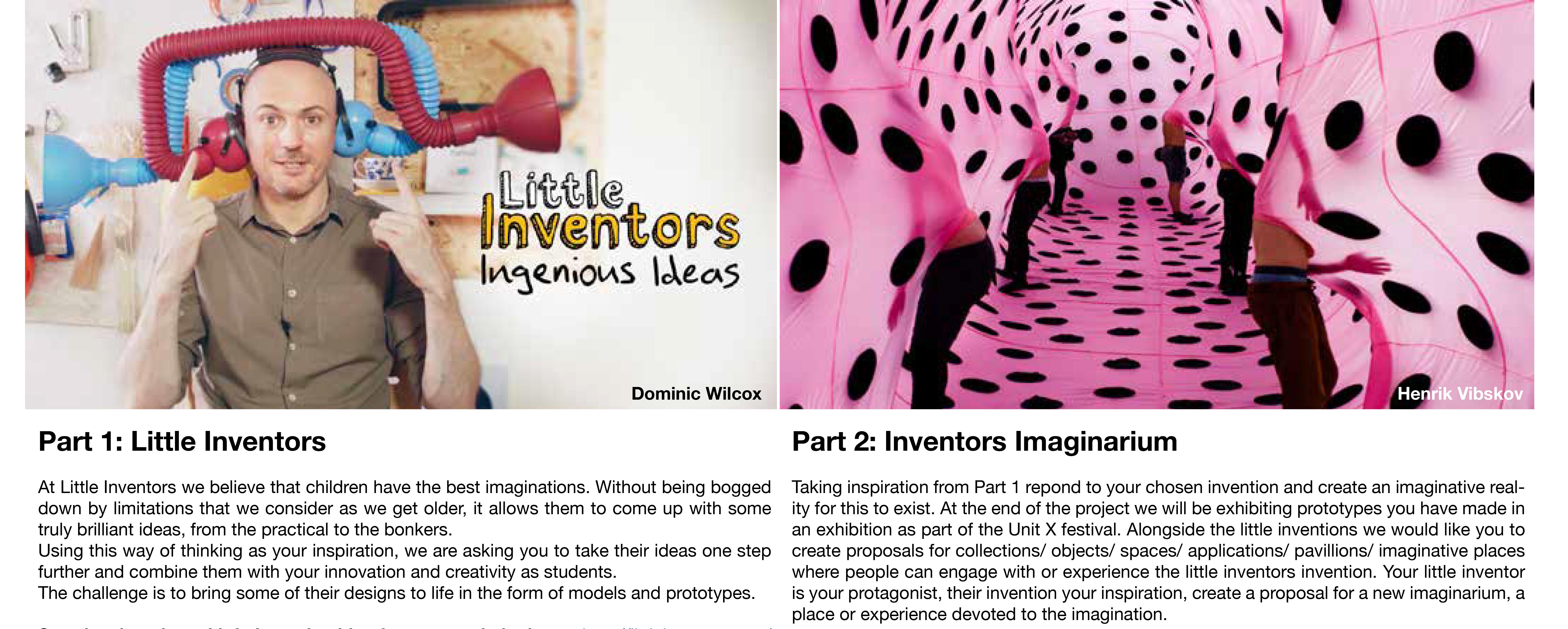 Stage One - prototyping masterclass
Mixed groups of interior design and fashion design students, took a look at the 5000 invention ideas that have been submitted to us by children from across the world. Each group selected an invention, and set about making it in 3D using cardboard and tape. This was a quick fire challenge, with just a couple of hours to think about the shape, structure and form of the object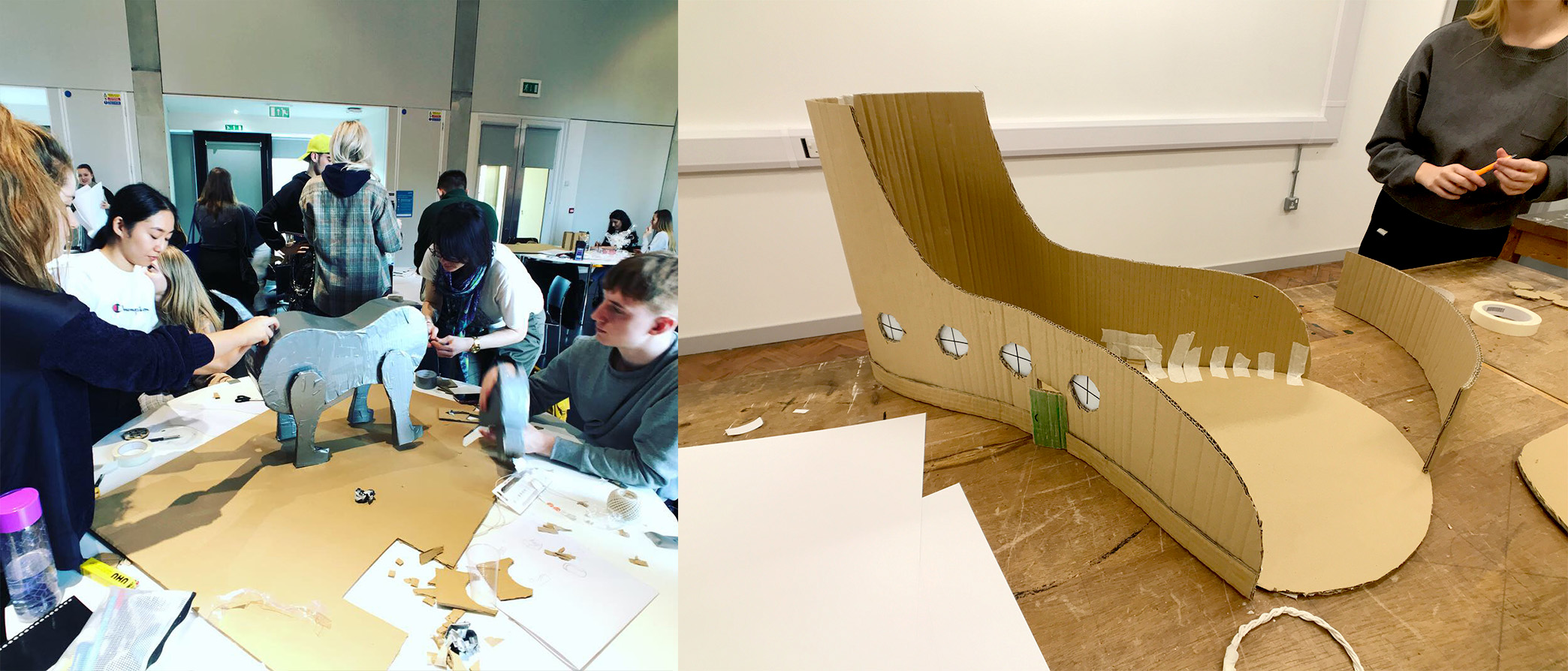 Stage Two - bringing them to life
The cardboard protoypes really helped to break the ice. Using these models as a starting point, the students had three weeks to make a more developed version, with some varied and interesting results!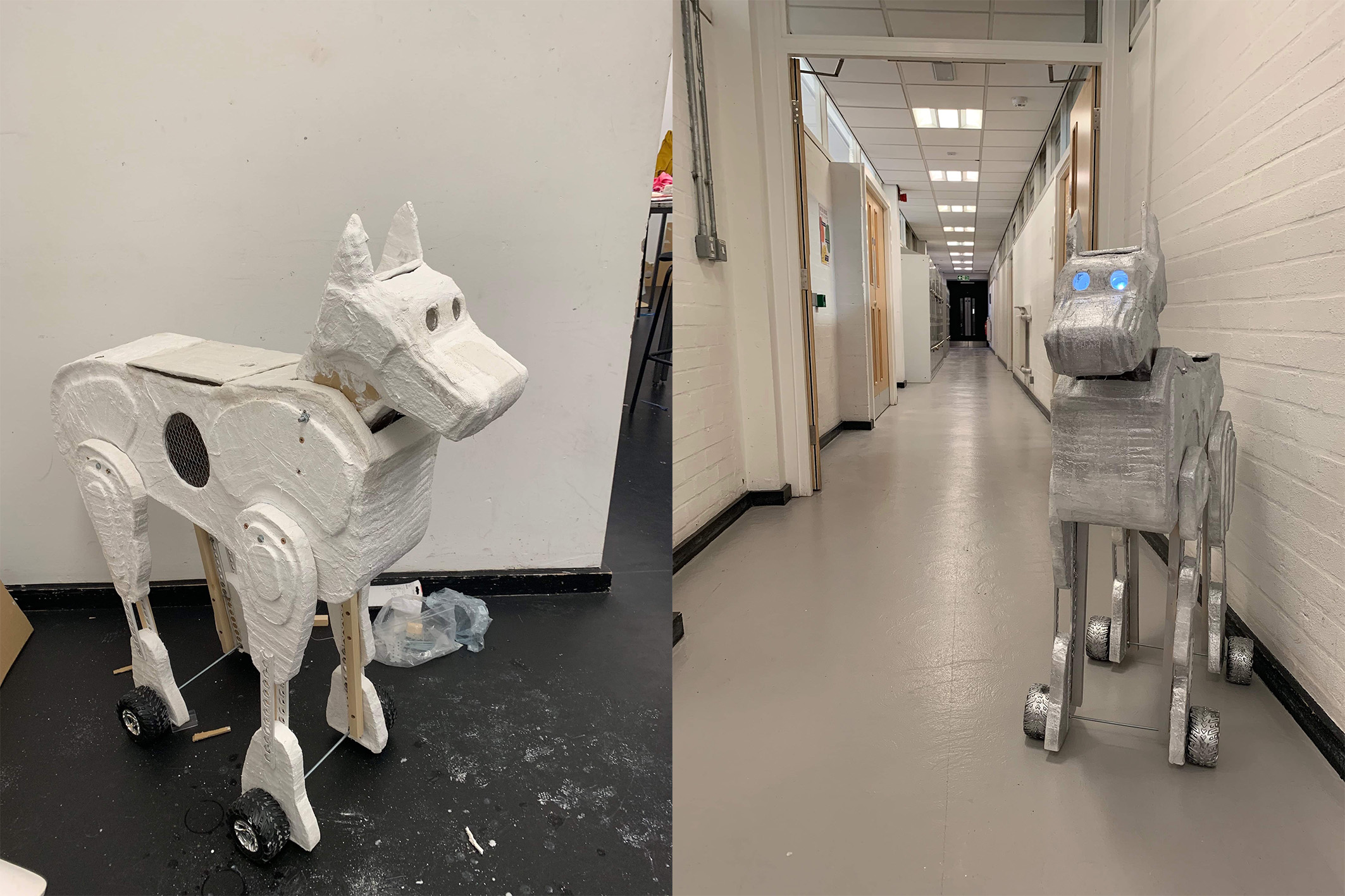 Check out the Robotic Space Guide Dog. Invented by Talya age 9 and brought to life by 'Kosmic K-9'.
Inventions Made Real!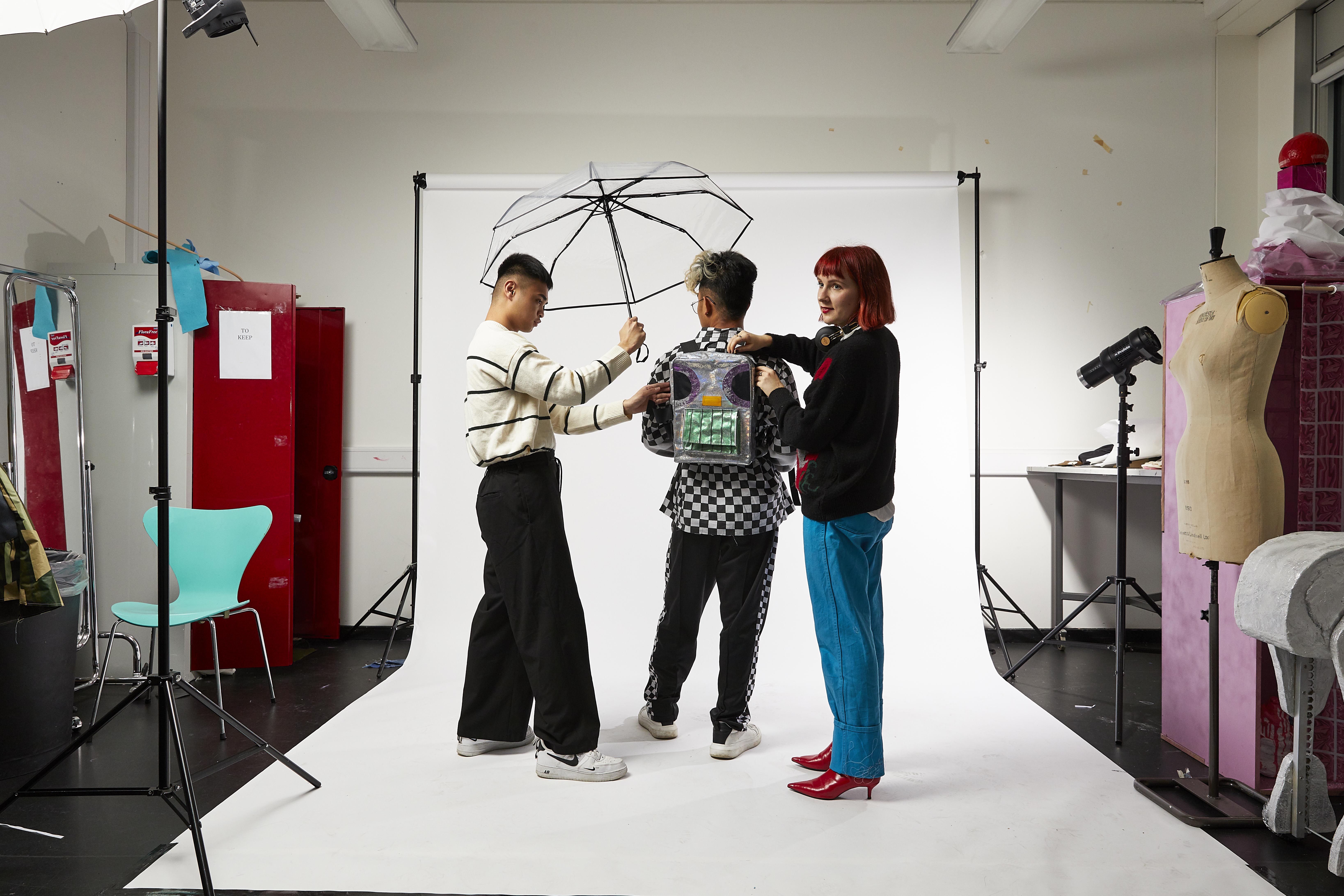 Check out some of the other invention ideas brought to life by MsoA students below. Including the Convenient Umbrella, invented by Chen, age 9 from Beijing, abd brought to life by the METMakers!
Imaginarium Exhibition
For the second part of this live brief, the students used what they had learnt during the process of bringing an invention to life, and applied it to their work in their chosen discipline of Interior design or Fashion.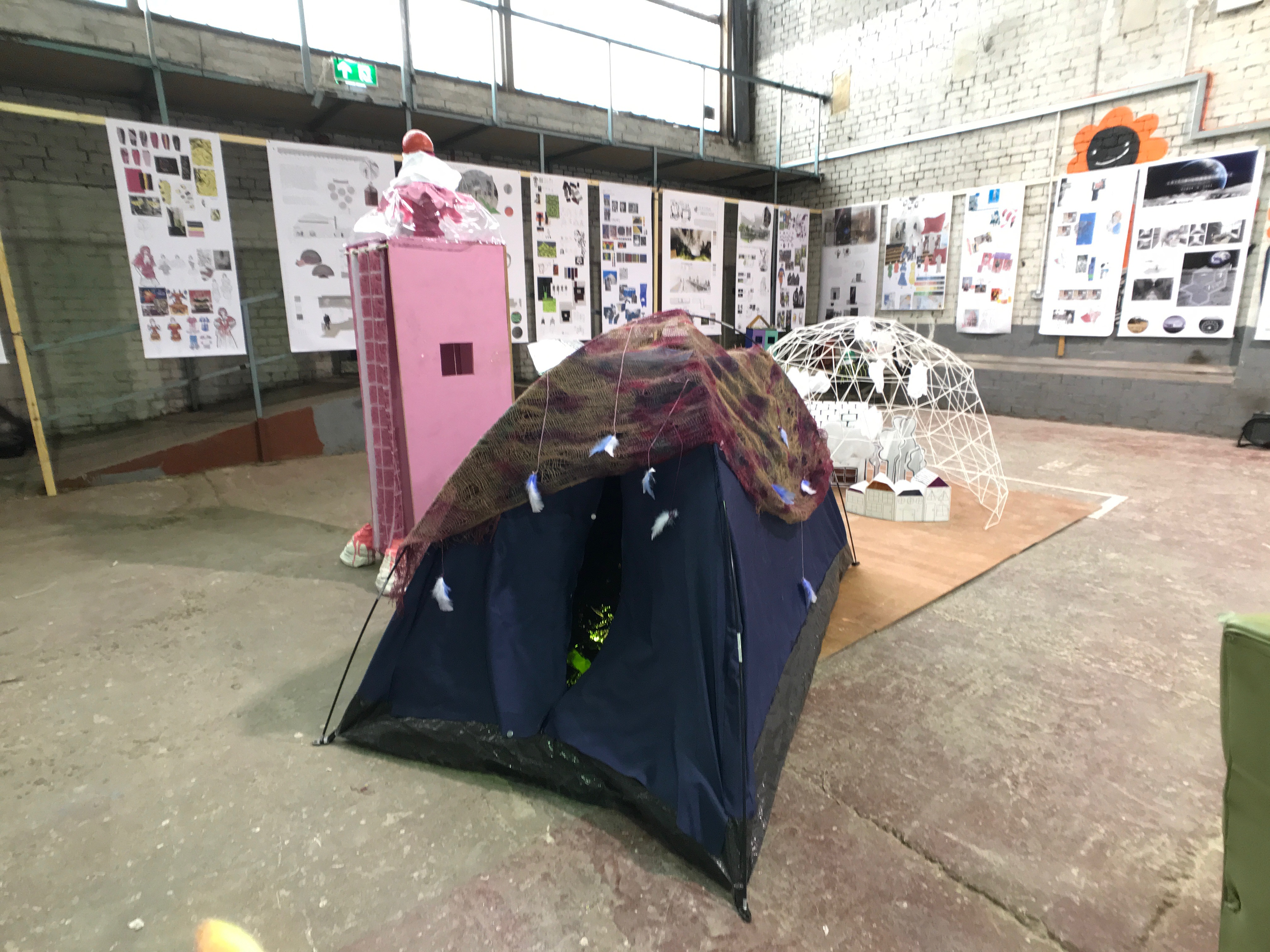 The project concluded with an exhibition, celebrating both the childrens invention ideas 'made real' as well as the students final collections. How cool is that!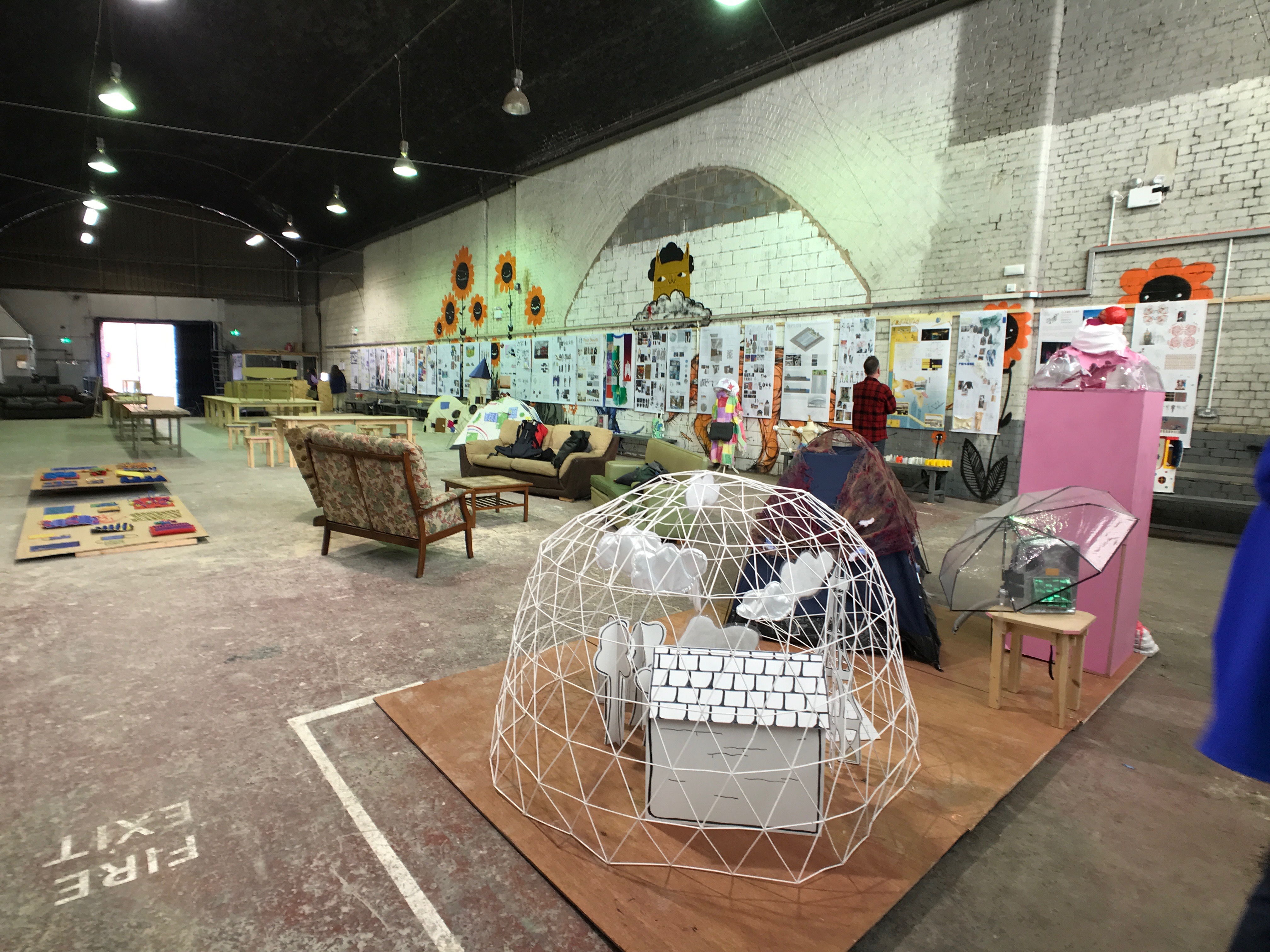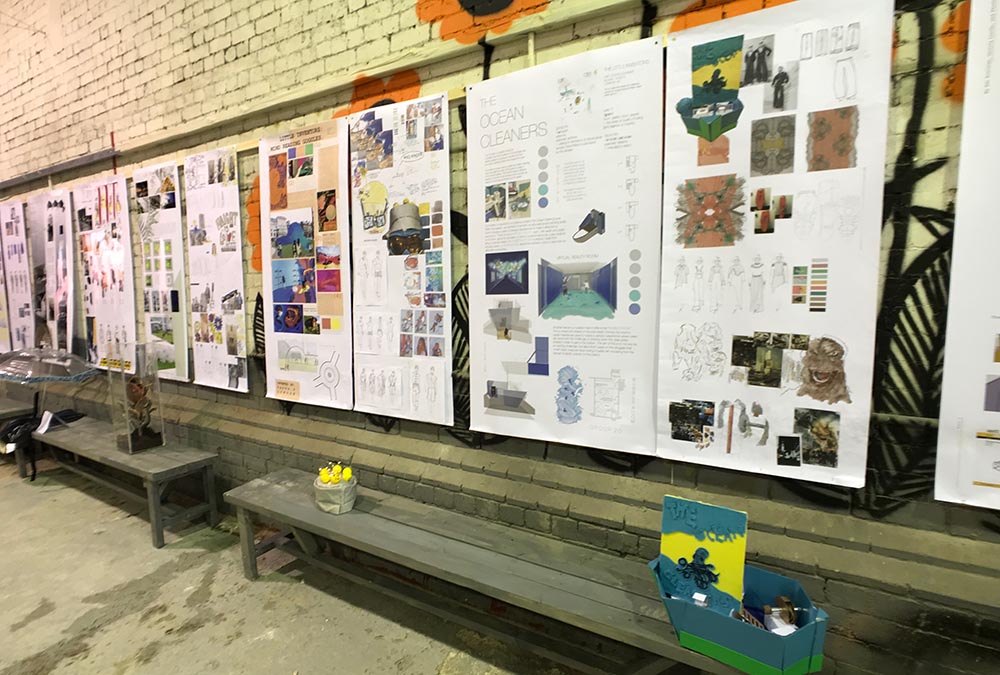 To find out more about courses at Manchester School of Art, visit the MSoA website To find out how you can work with Little Inventors email hello@littleinventors.org