Little Inventors x Falmouth University
Cornwall, UK January 2023 - March 2023
Little Inventors x Falmouth University
This project is a collaboration with Mawnan C of E Primary school and Falmouth University's sustainable product design course. It is being run by three of the third years (Honey, Molly and Issy) who have been visiting local a primary school in Cornwall over the past few weeks to provide the year 5's workshops about inventing for certain themes. These themes were the oceans, food and health. The inventions that were made from these sessions were then taken to the product design first year students who have been working on their model making skills and creating these inventions.
Oceans!
Workshop one
In the first week we learned all about our oceans! We spent the first part of the session learning all about what problems face our oceans, how we can protect them and what we can do as inventors to help the creatures that live there out.
The students made mind-maps within their tables on how we can protect the oceans as well as what can affect it. They focused on how the ocean can be affected by climate change, humans, pollution and creatures. There was a lot of learning about just how bad climate change can be and what it does to the ocean and how that can affect the creatures living there badly as well as the ones that live around it like humans or coastal creatures!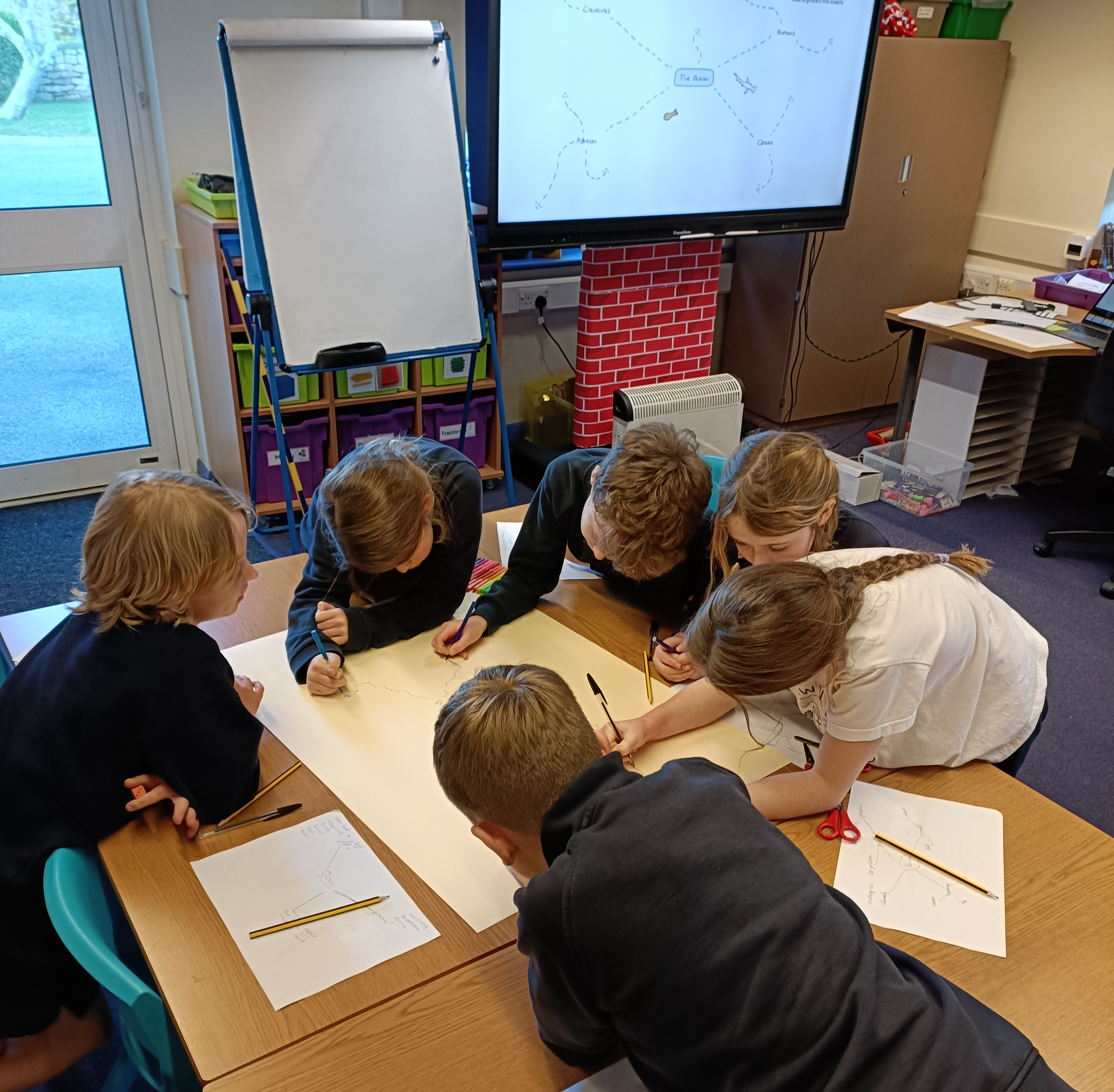 After the mind-map activity the students from Mawnan all started their invention creation process, we started off with character profiles and creating our own personas to show them what we may do at university and in the real world when inventing. They all created their own characters who they were going to invent for such as dogs all the way to crabs! Once this had been done we finally moved onto the inventing part of the workshop for our oceans theme with inventions that can be used to help the sea creatures that live there as well as the creatures that can be affected by the oceans. We saw a wide range of inventions from rubbish collecting 'robot animals' to hotels for fishes!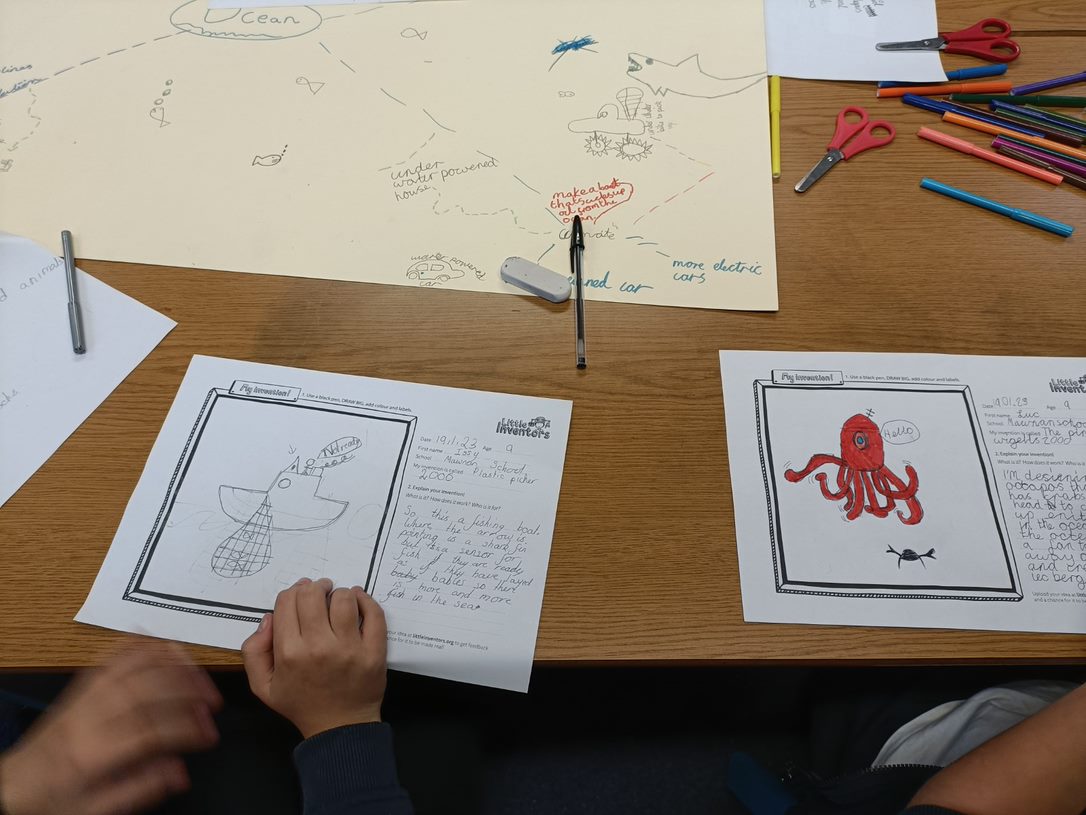 Food!
Workshop two
In the second workshop the students at Mawnan learned all about how they can invent around food. They learned about how much food gets wasted each year (which is 9.5 million tonnes of food just in the UK alone!!) and what can be done to try and reduce this total. The students then were given tasks of drawing what they had eaten for lunch that day on a dinner plate and to then cut out what they had left behind to show how much waste the entire class could have left behind.
After they had finished their dinner plate activity we then moved onto starting inventing again. Their next activity was to write each of their ideas on separate cards and in their groups use them as communal ideas that they could develop like you would do as a design team in the world of work. Once this had been done they all started to develop these ideas and draw their final inventions for the workshop. One interesting invention created in this session was the 'Underwater garden' which grows food in little pods under the sea or lakes so that people who don't have gardens can grow food!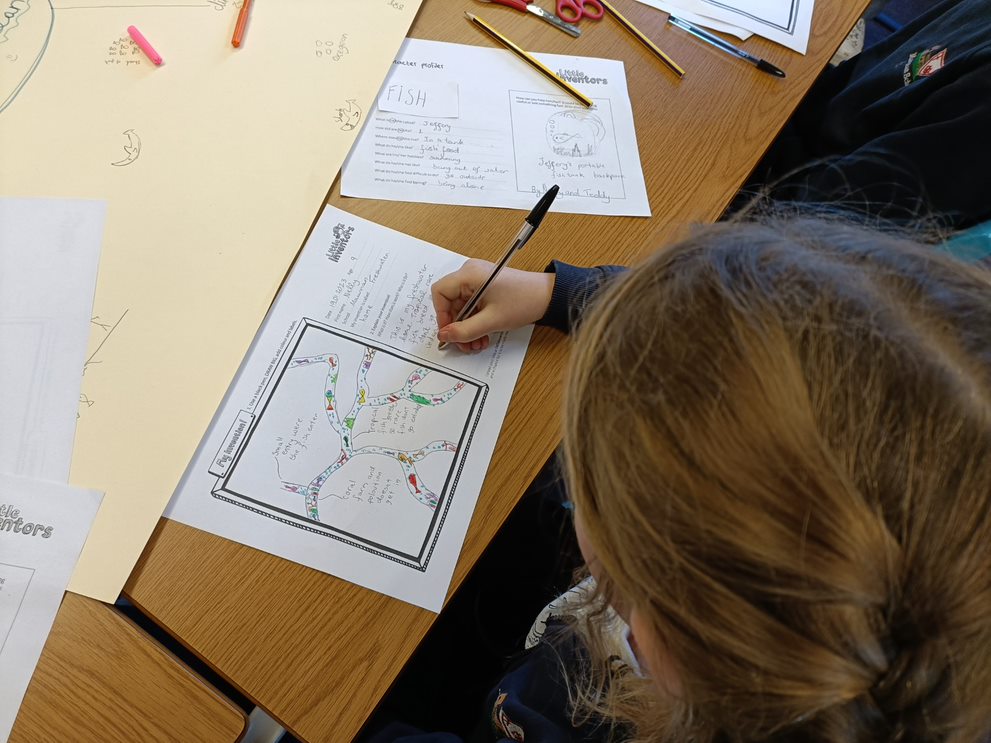 Health!
Workshop three
In the final workshop with Mawnan Primary the pupils learned all about the world of health and how we can invent things for it. They discussed how health can be more than just a broken bone and how people can help both their physical and mental health by looking out for our bodies and brains! One crazy fact that we learned was that humans have less muscles than caterpillars who have at least 4,000!!! Ellie from Little inventors also dropped by to help out for the afternoon and to meet the students.
The first exercise we did was inventing for a specific need on a card, for example someone had to invent something to help people sleep better. One invention that came out of this activity was the 'moviebrush' which is a toothbrush that has a mini TV screen that folds out and shows mini two minute movies to encourage people to brush their teeth.
Our last exercise of the afternoon was for the students to create an invention from two prompt cards that had random objects or creatures on and health related words, for example we had dinosaurs and dentists or baths and vitamins. An awesome invention that came out of this was the vitamin frog who dispensed vitamins to people who needed them!
Before the session ended the Falmouth University students; Molly, Honey and Issy, did a little presentation to inspire all of the Mawnan students by showing them all the fun and crazy inventions they had been given the chance to create at university and what they could create in the future themselves.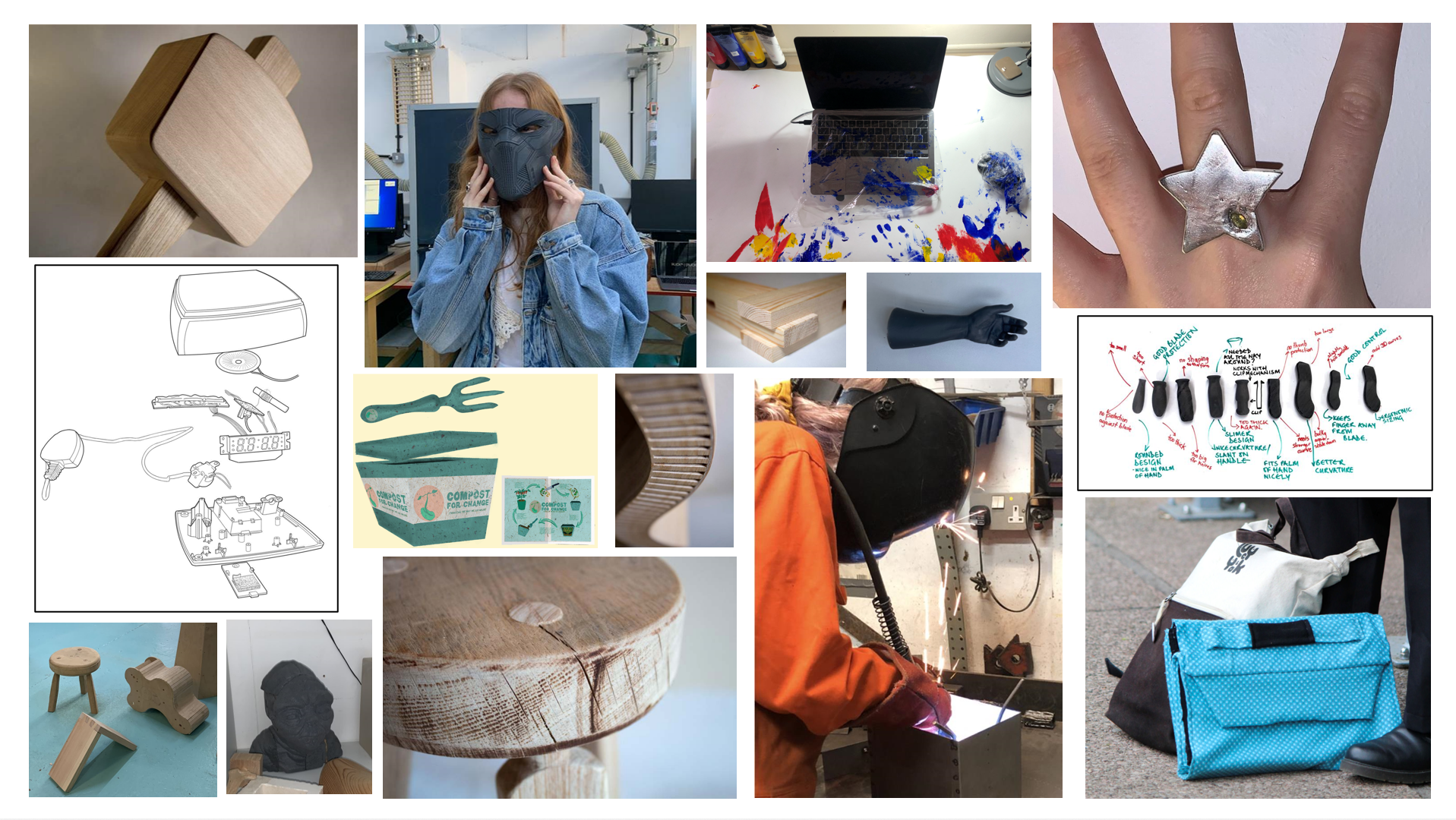 Invention making!
Throughout the next month the sustainable product design first year students will be creating the kids inventions and developing their model making skills. They will be using cardboard and recycled materials to create these inventions with the intention of them being as sustainable as possible.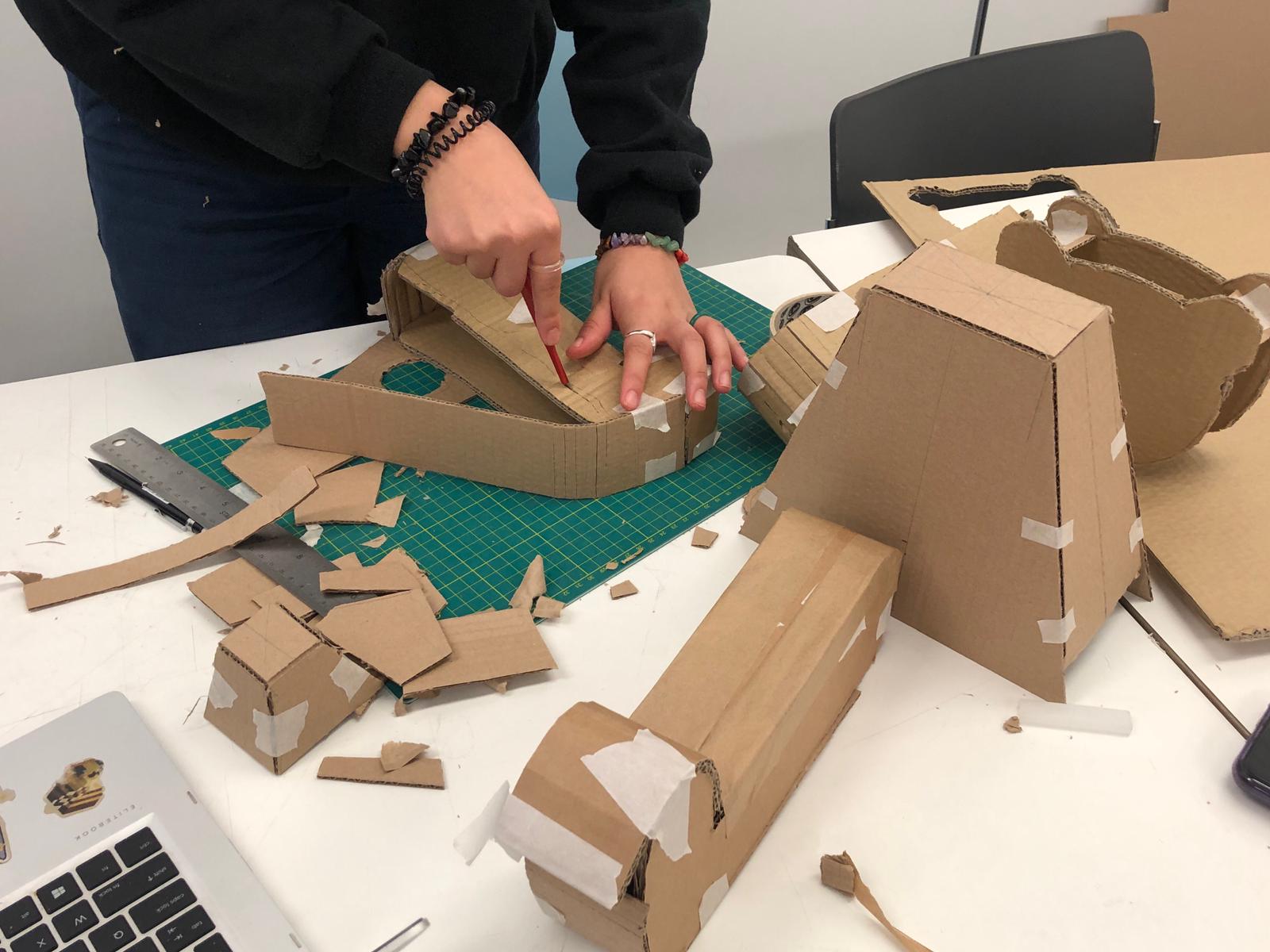 Exhibition inbound!
With the exhibition just around the corner our inventions are starting to take shape. The first year product design students are hard at work finalising the pupils inventions and third year students Molly, Honey and Issy have been working full time to set up the exhibition which will be held at Falmouth University on 23rd of March. Here's a taster of some of the inventions to come - a pet first aid kit and a massage bath!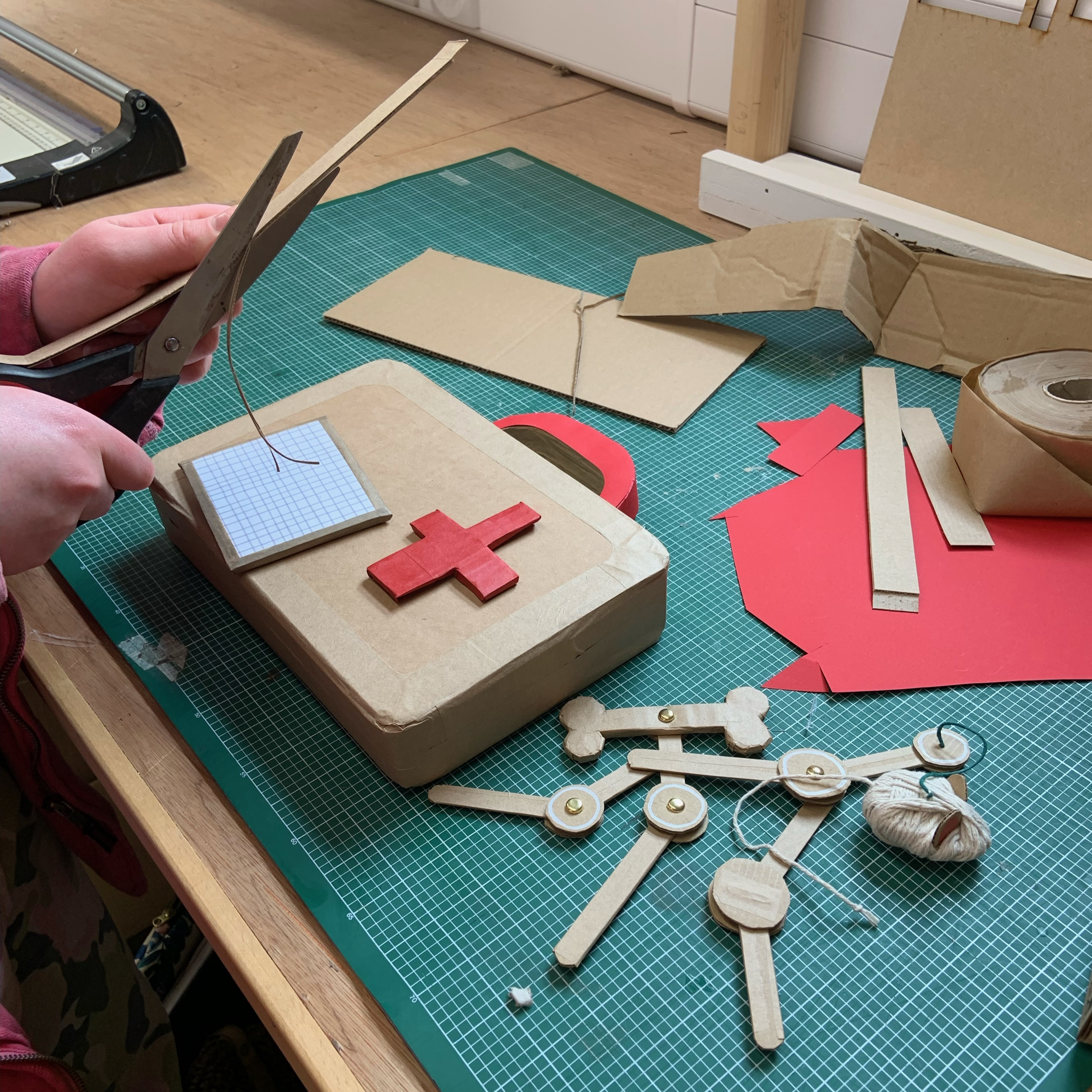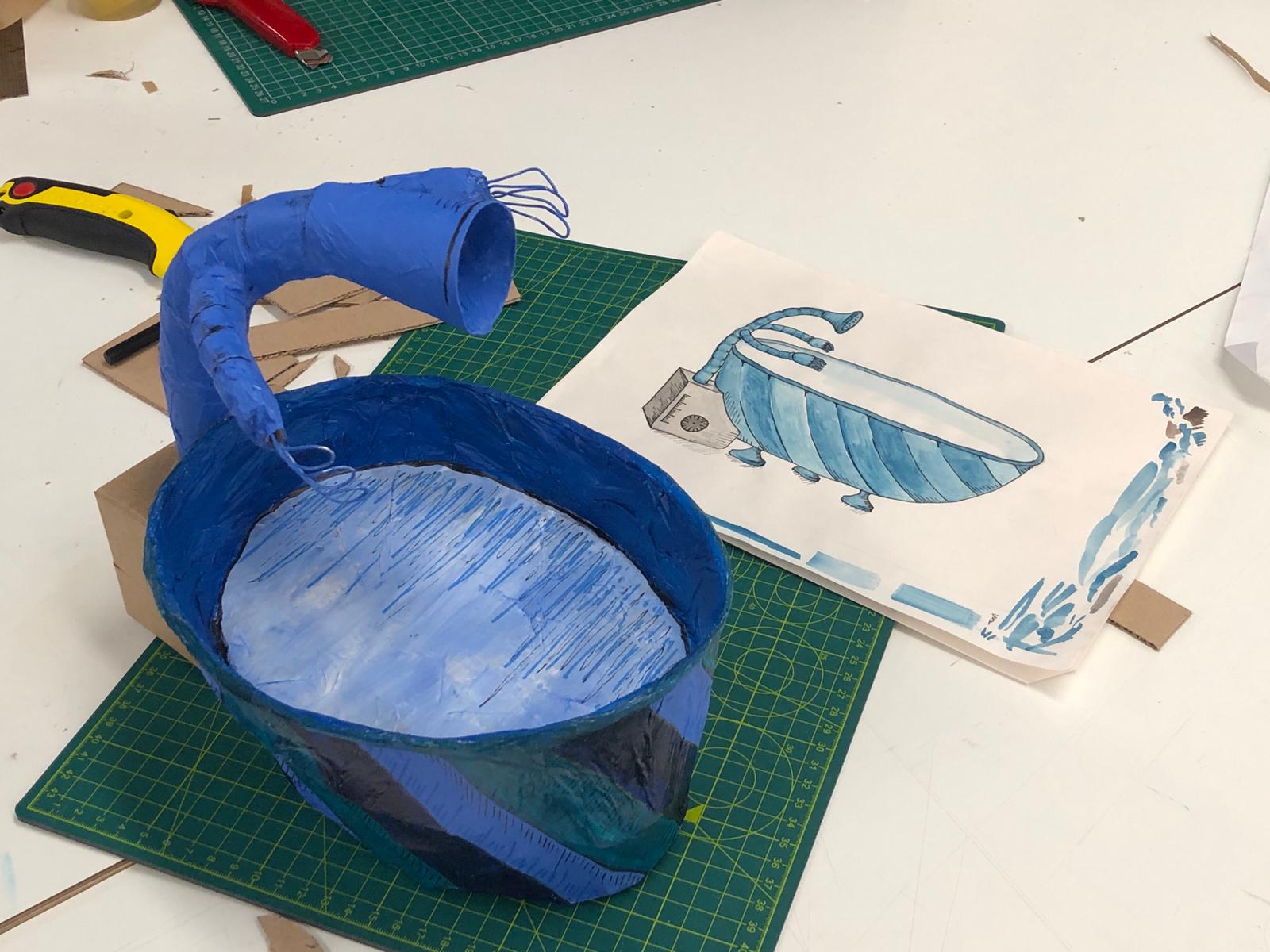 Exhibition!
A collaboration between the students of Falmouth University and Mawnans Primary School
We have finally reached the end of our collaboration project and no better way to bring it all together than with the exhibition. The students in sustainable product design have been working their socks off to produce thirty inventions that the children had created in their workshops to be displayed in the exhibition!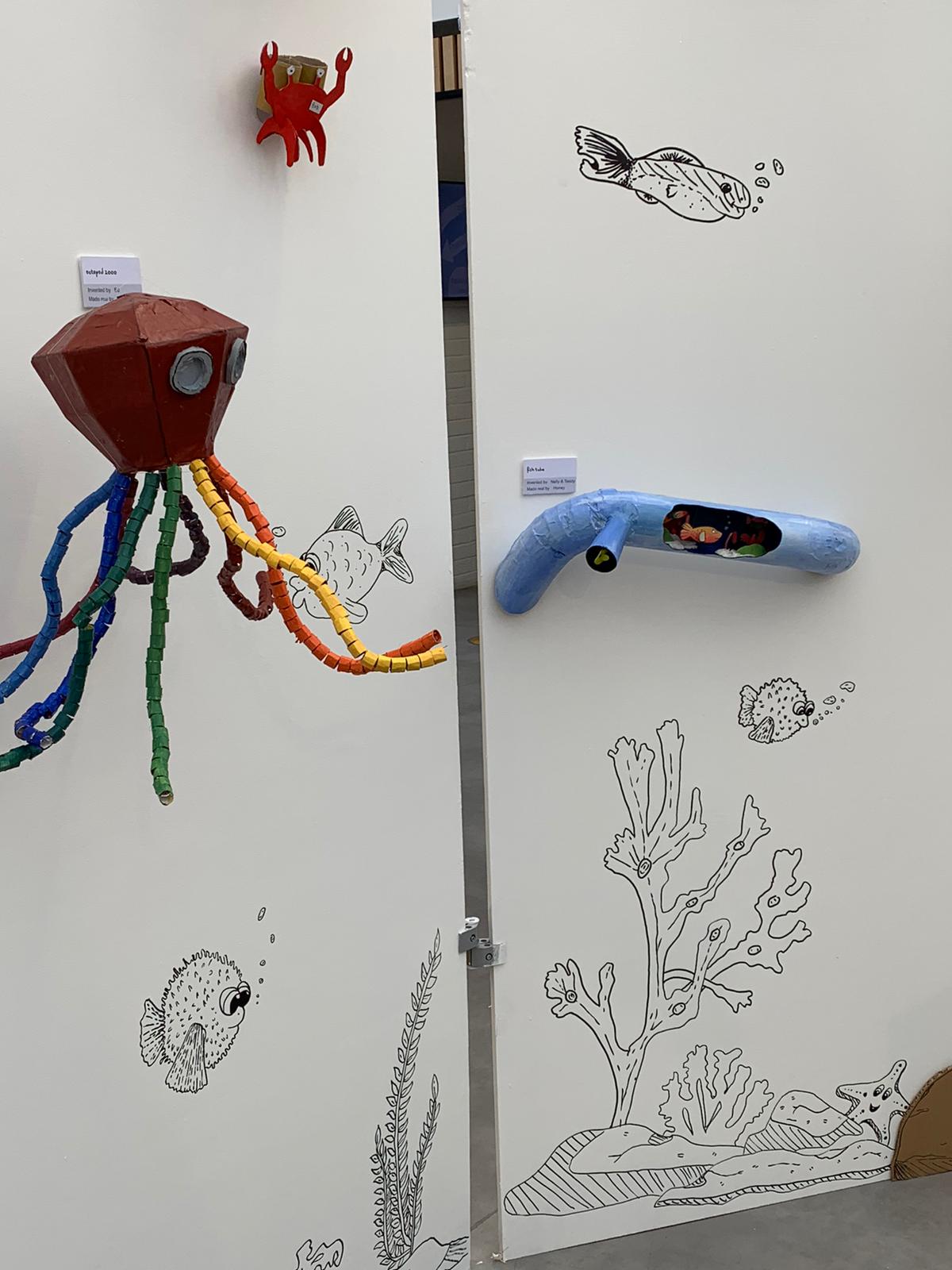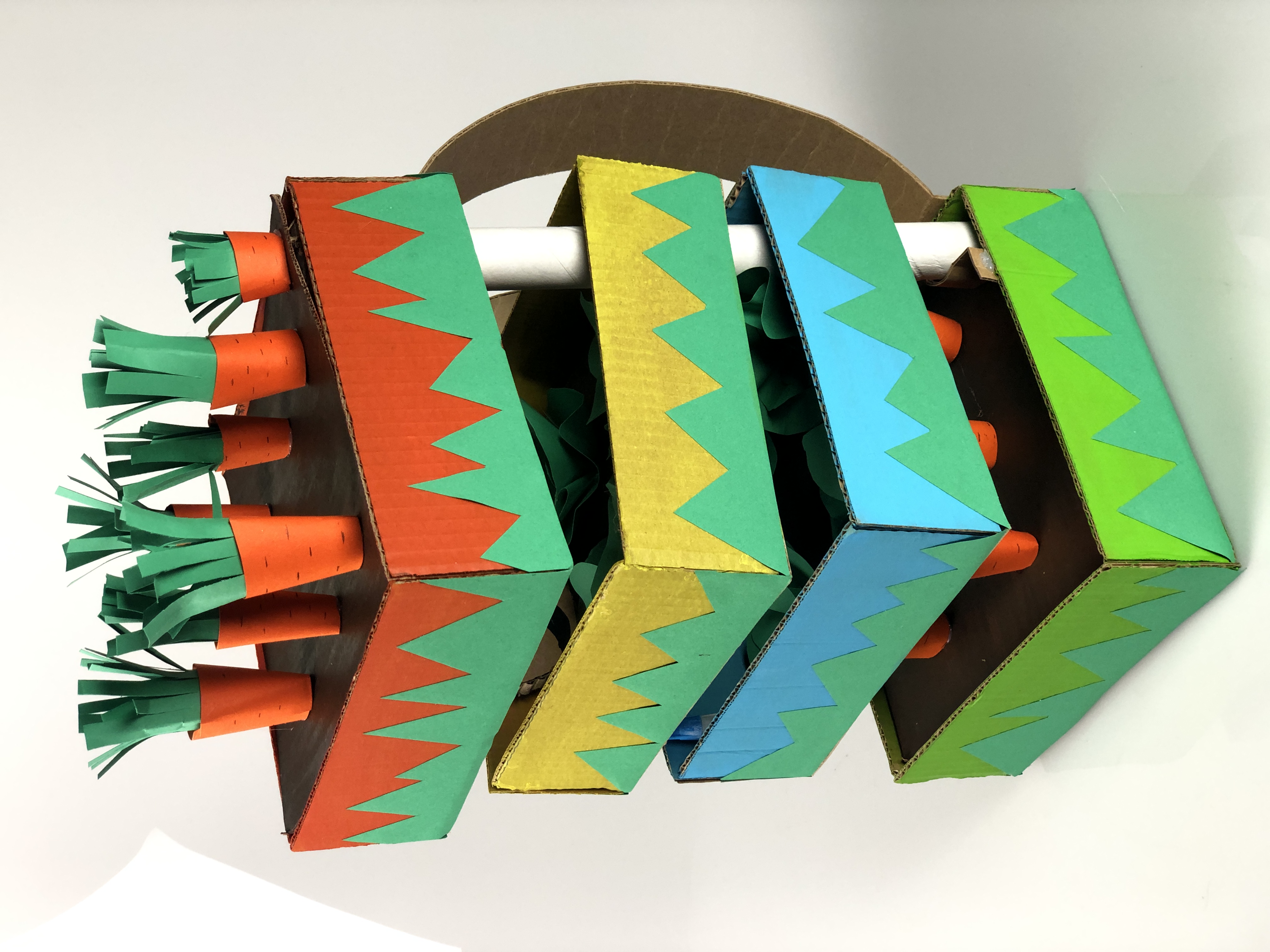 A big thank you to the students at Falmouth and Mawnan and everyone else involved in this project for helping it come to life! We hope that the children learned a lot from this experience as well as the makers and hope that they have been inspired to do more inventing in the future.