Little Inventors, Inventions for Space! Powered by NSERC, in Collaboration with the CSA
Canada November 2017 - November 2018
NSERC/CRSNG has teamed up with the Canadian Space Agency (CSA) to bring a once in a lifetime initiative to Canada!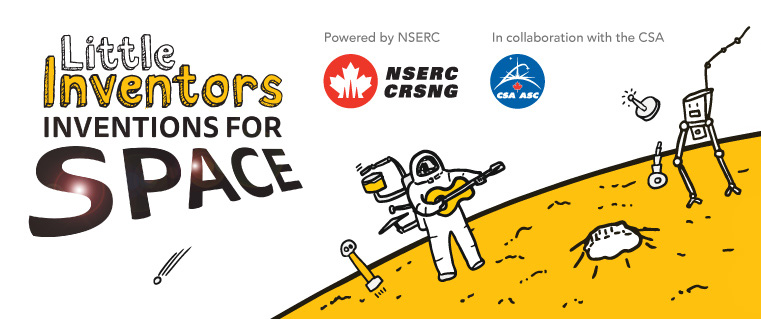 This year, Little Inventors SPACE invites children to turn their imaginations to the challenges of living in space with the help of astronaut David Saint-Jacques!
Little Inventors encourage children to explore their own creativity and become the inventive thinkers of the future. The most ingenious ideas will be made into real objects and will be shown in a special exhibition as part of Science Literacy week in September 2018 one of them will even make an appearance in space.
The deadline to participate in this space challenge is by midnight on Friday, April 13, 2018.
Watch the video below to see David St-Jacques introducing the challenge and visit our Inventions for Space, challenge page to download find out more and to download the teaching resources!