Sunderland Summer Challenge exhibition at the Sunderland Museum
Sunderland, UK
To celebrate the latest made real invention ideas, Little Inventors hosted an exhibition at the Sunderland Museum and Winter Gardens
Little Inventors returned to Sunderland this summer for a collaboration with Sunderland City Council, supported by the Arts Council, Cultural Spring and Big Lottery!
The children came up with over 200 fantastic invention ideas, and four of the most Ingenious Inventions were made real by local makers and craftspeople! The exciting event culminated with a celebratory exhibition at the Sunderland Museum, showing all of the Invention ideas as well as the made real inventions!
The exhibition kicked off with an opening event on Saturday 30th of September, where the inventors met the makers to show and discuss their designs.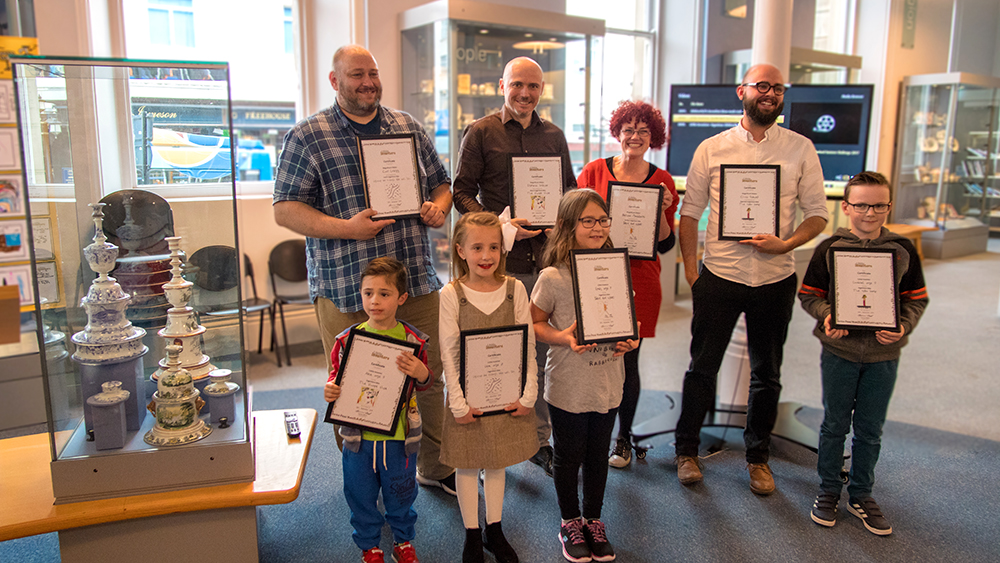 The designers and the makers proudly hold their certificates
The four made real inventions where exhibited amongst other Little Inventors inventions in the ceramics room of the museum - A fantastic day was had by all involved!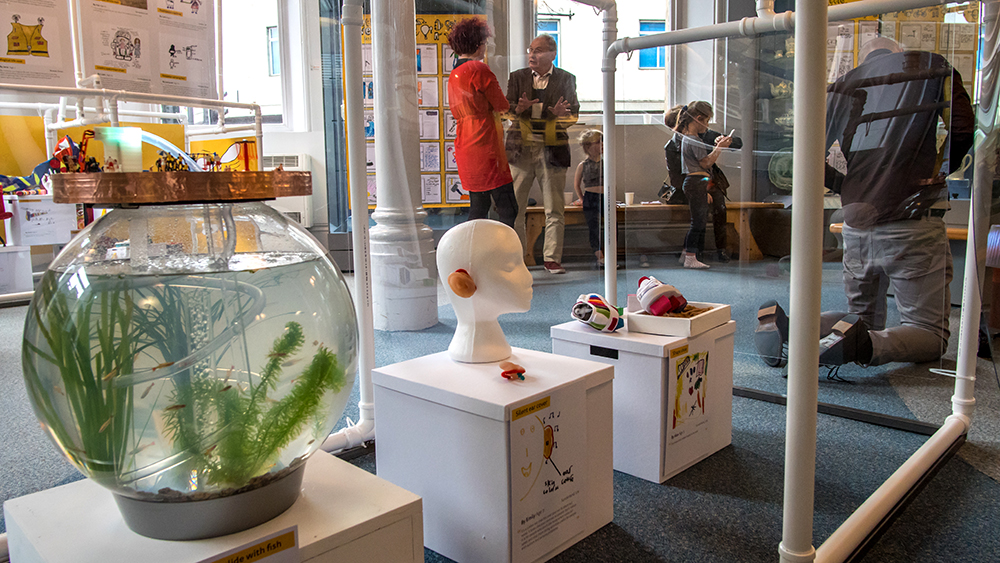 The Light up See Through Slide with Fish, by Lexi age 8. The Silent Ear Cover, by Emily age 8 and The shape Shoe, by Alex age 5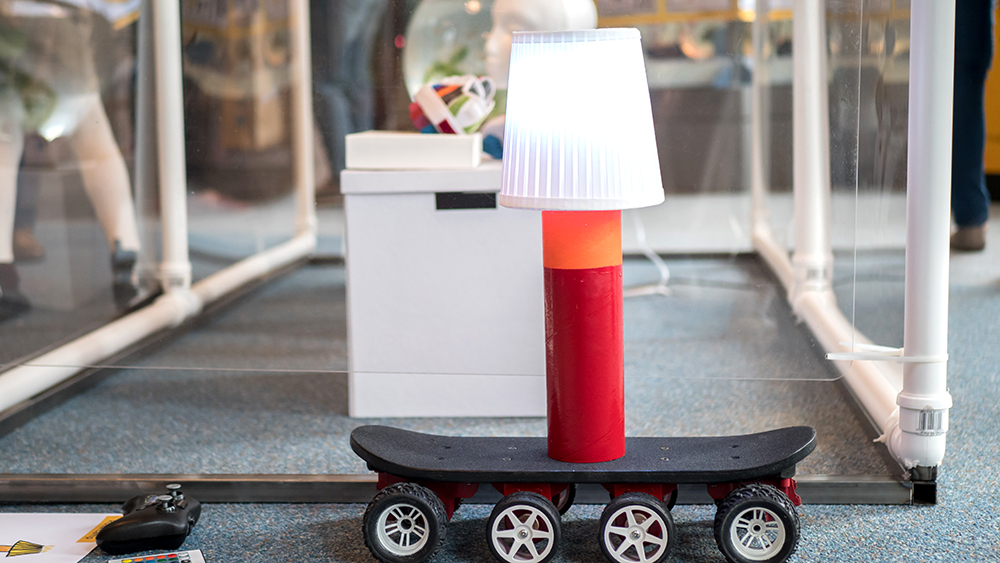 Rolla Lampa by gabriel age 9.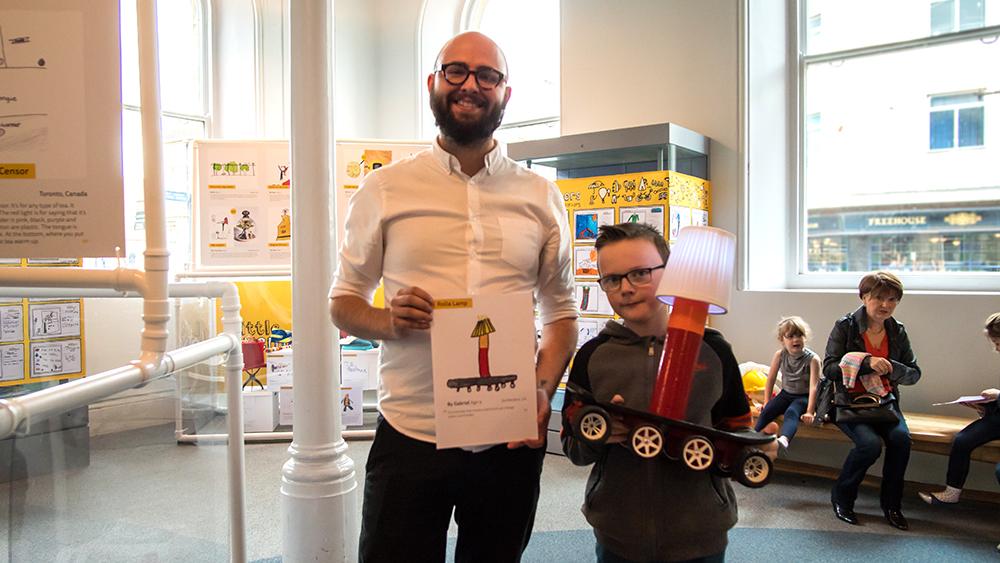 Gabriel and maker Chris Folwell, who brought the Rolla Lampa to life!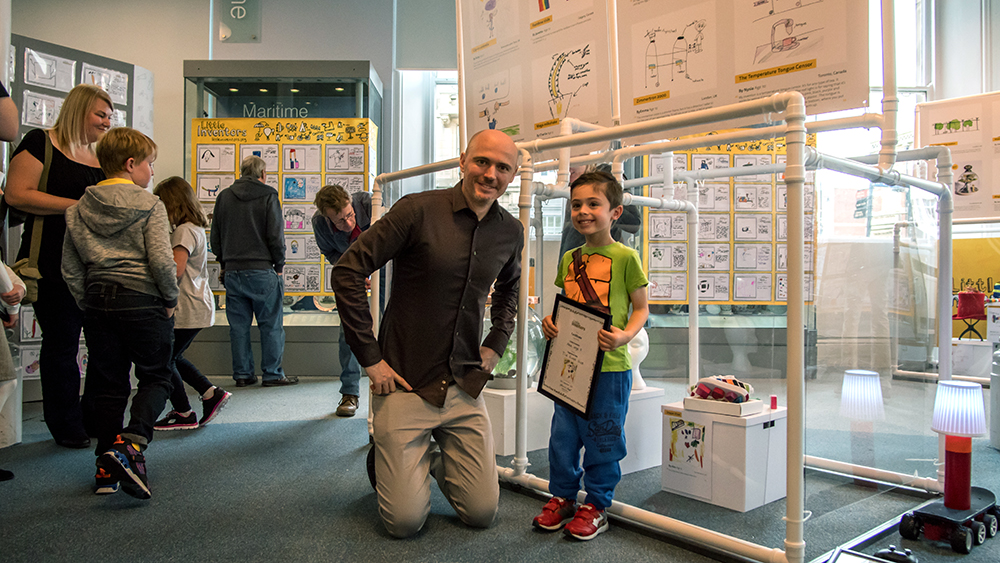 Chief Inventor Dominic Wilcox made the Shape shoe, designed by Alex, age 5.
The Exhibition ran for two weeks and was seen by many Invention loving members of the public.
You can see more made real inventions in more detail in our, made real section of the website. Stay tuned to see the full stories of these made real objects soon!