Let's Help Father Christmas! Challenge
Worldwide
In December of 2022, we offered a festive challenge to schools across the world. We asked students to invent something snazzy and creative and amazingly unique to help out Father Christmas and they did just that with bells on!
We received 240 ideas, from 15 schools, across 7 countries and offered teachers a fun and challenging resource during the busy Christmas period. The winner enjoyed the pride of knowing they were a beacon of support to Santa Claus and a prize for their school to boot.
Find all of the info about the challenge here.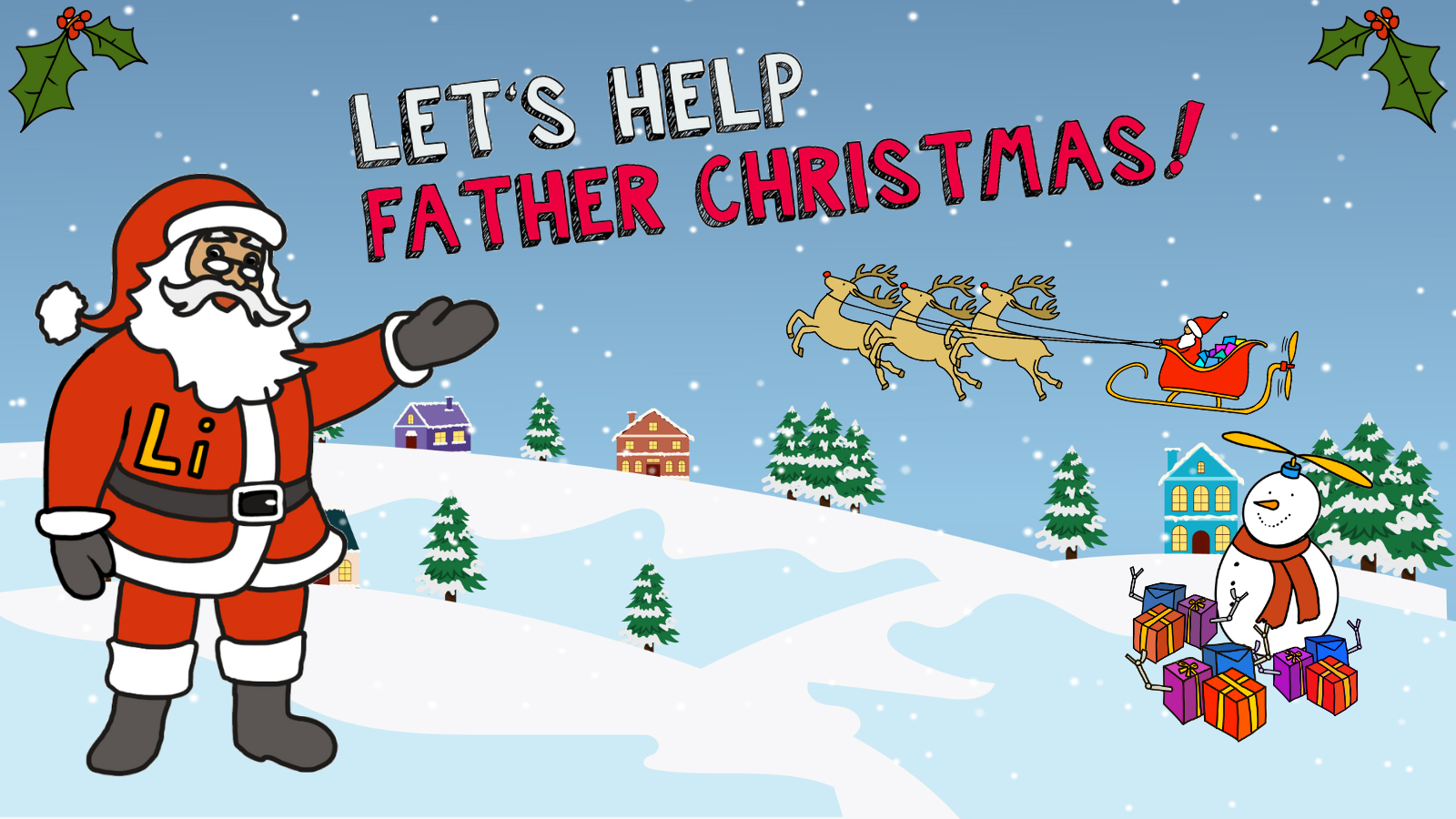 The festive season conjures up images of cosy evenings curled up with a hot chocolate and decorating the Christmas tree. A certain person may also be the first thing that springs to mind – Father Christmas!
There is lots to look forward to in December and it's also a great time for a healthy dose of competition. When schools are busy filling up their winter schedules with more room for play and general merriment, we thought it the perfect time to present a creative challenge to compliment the end of year excitement.
One of our primary objectives here at Little Inventors is to act as a helping hand and educational tool for teachers. We love teachers and we have worked with lots of them worldwide. Even when we are not collaborating with them during our partner challenges, we are thinking up ways to provide activities in the classroom and, most importantly, offer up some much-needed resources and school supplies.
And so it went that we crafted a delightfully festive challenge: invent something to help Father Christmas. The big man needs all the help he can get in December, so we asked students to pop their thinking caps on (preferably red with a dandy white trim) and invent something that could help him relax, help with all the presents, or even add improvements to his sleigh.
The winning invention idea was to bag the following prizes for their school: a £200 gift card for a retailer of their choice (to spend on school supplies, not mince pies, sadly) and two copies each of The Little Inventors Handbook, Little Inventors in Space, Little Inventors Mission Oceans, and Little Inventors Go Green books. Let's Help Father Christmas offered teachers hours of STEM-based activity in the classroom completely free, with the flexibility to upload as many or as little ideas as they could accommodate. A merry Christmas indeed!
Commencing December 1st, challenge entries soon started pouring in from around the globe. In total we received 240 ideas, from 15 schools, across 7 countries. The entries were laden with souped-up sleighs. There were sleighs with turbo boosters and sleighs with heated seats! There were ideas that helped Santa become invisible so he could work discreetly and ideas that helped out the elves too because it's not all about Mr Claus over in the North Pole.
Our final shortlist contained amazing contenders like Search-O-Matic by Thomas, age 10 from Leeds. This invention is truly Santa's little helper and runs on crumpets! They're a pretty talented bunch in Leeds, as Neeve, age 10, also hails from there and got a spot on the shortlist. Present Sorter 2000 does what it says on the tin, scan a gift and the name and address of the recipient will appear on screen! A little inventor from Dubai made the list too, Christmas Gifts Serve Drone by Anaya, age 9, delivers a fleet of gifts in no time at all straight from the sky.

But one idea stood out from the rest in it originality and thoughtfulness. Santa Fit Sleigh by Sahara, age 7 from Canada, was crowned the winner! Sahara's invention has space for Santa to work out and monitors his health stats. She knows how important it is that he stays fit and healthy to complete all of his important tasks.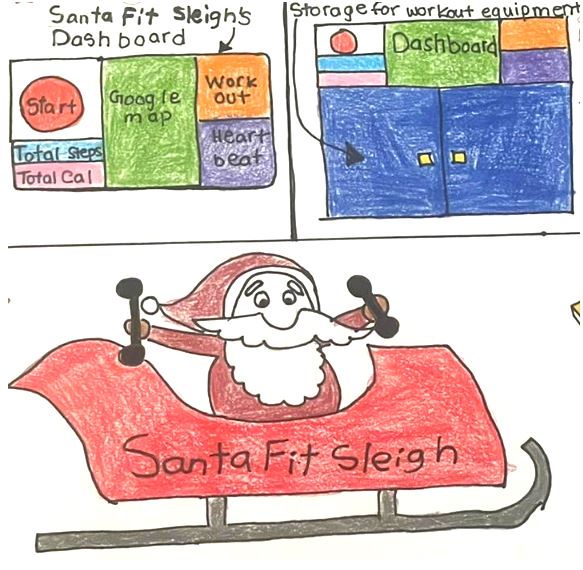 We hope Sahara and her classmates thoroughly enjoy their new resources and their Little Inventors books at her school Somerset Academy in Markham, Canada.
Thank you to everyone who took part, we hope you all had a spectacular festive season no matter what holiday you celebrated or perhaps you celebrated nothing at all except warm blankets and an abundance of novelty-shaped chocolate!
Watch this space for the return of a festive challenge later this year and perhaps some more seasonal offerings too…is that the balmy rays of a summer challenge I can feel?!
You can find all of our latest news on our Facebook, Instagram, and Twitter.