Inventions for Space at the Canada Wide Science Fair
New Brunswick, Canada
See the top 30 Inventions for Space made into real things as the Canada Wide Science Fair in Fredericton!
We have some exciting news about the Little Inventors inventions for space challenge...
First, it was a really popular competition: we received close to 3000 entries from all across Canada, 250 ideas were shortlisted as favourite ideas, and 30 of them were made real!
Science Odyssey is the largest celebration of science, technology, engineering arts and mathematics in Canada and this year NSERC celebrated by exhibiting this amazing collection of objects at the Canada Wide Science Fair in Fredericton from 15-17th May.
Inventions for Space winners announced live from the ISS
The challenge concluded in spectacular style with a downlink from Canadian Space Agency Astronaut David Saint-Jacques, live from the International Space Station - announcing the challenge winners!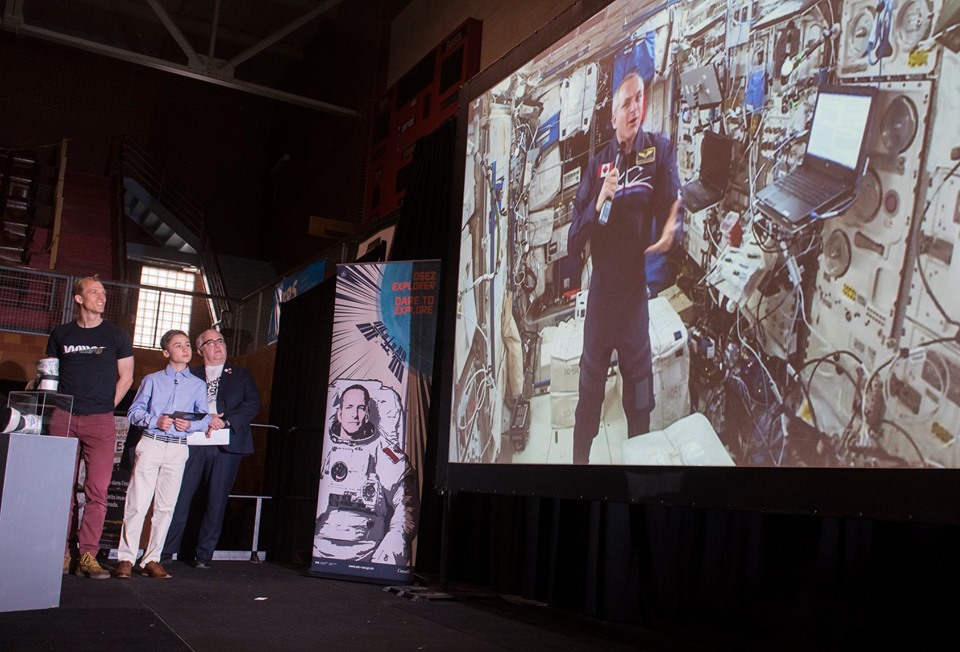 The winning inventions were thought up by Connor, age 11 from Acton, Ontario, invented the Space Boot Imprints, brought to life by our Magnificent Maker Chris Bellamy. Amy, age 13 from Beaumont Alberta, invented the Personnel Canadarm, brought to life by CSA engineer intern, Lea Ducharme.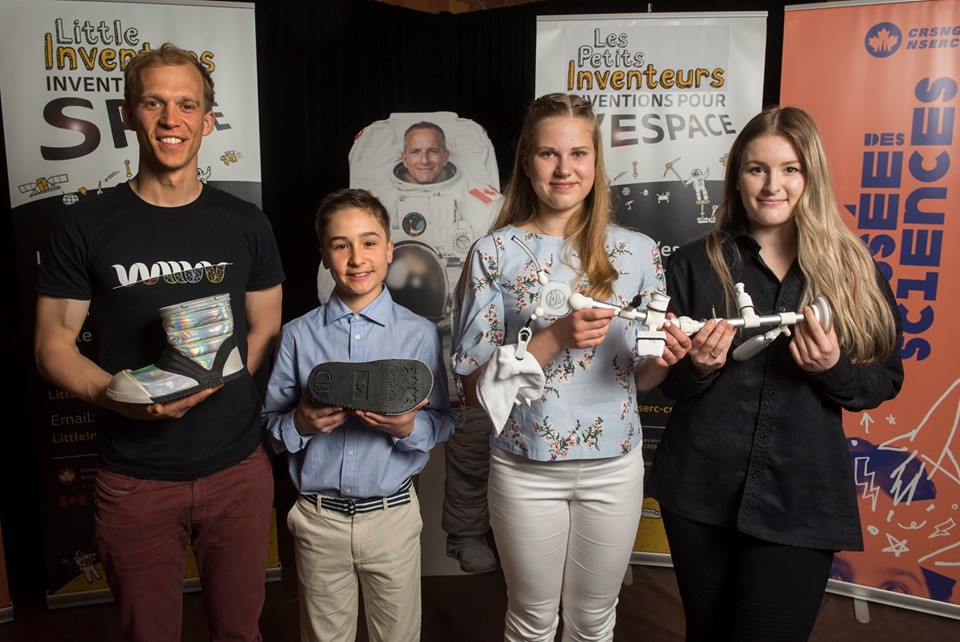 STEM Expo!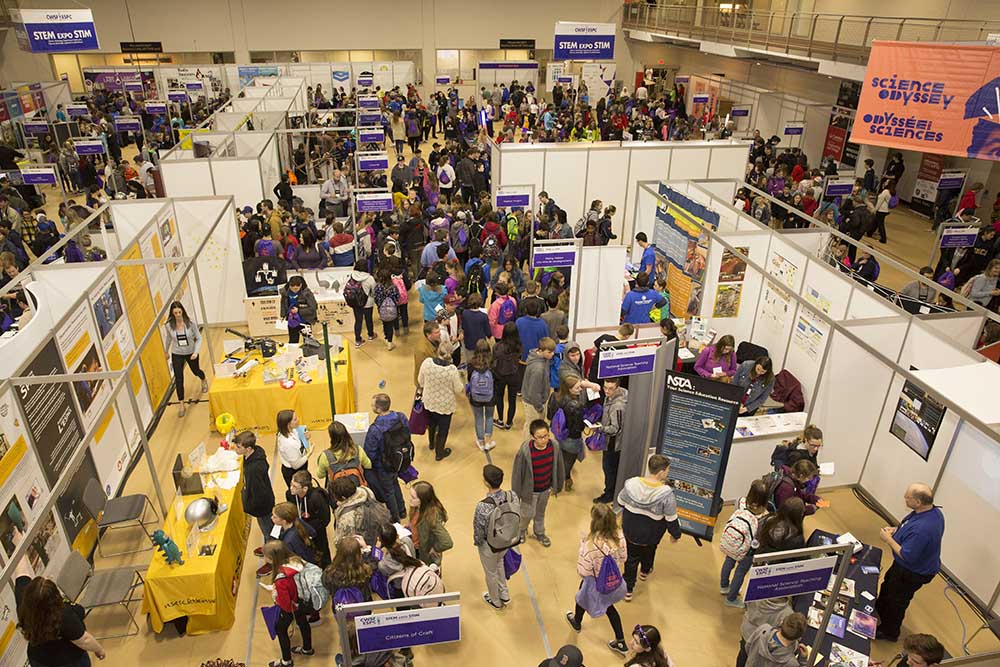 We were proud to exhibit the made real ideas as a part of the CWSF Stem Expo, amongst lots of other interesting Science and engineering focussed organisations...