Fixing the Future Festival in Barcelona
Barcelona, Spain
Our founder, Dominic Wilcox, gathered with other changemakers in Barcelona to discuss how we can fix the future!
During the festival, Dominic was part of the panel discussion 'Future-fit learning for all' and ran a Little Inventors workshop.
(Photos courtesy of Fixing the Future)
To fix the future, we must act now in the present. It is no easy task, but bringing together international experts, young pioneers, and influential changemakers demonstrates our desire to strive towards a better tomorrow.
The Fixing the Future festival began in 2018, as a place to discuss and reflect on the future as we know it. Geared towards coming up with and sharing improvements for the wellbeing of planet earth, topics have ranged from sustainable, ethical fashion, to youth climate movements. Utilising keynote speeches, debates, panels, and workshops, the festival showcases the desire and actions being implemented to effect positive change.
More than 50 international experts attended 2022's festival. As it strived to touch on STEM education as a topic this year, Dominic Wilcox, the founder of Little Inventors, was invited to speak on the panel: Future fit learning for all. Dominic's efforts and pioneering work on creative innovation and invention and, by extension, bringing these to skills to children and classrooms, were recognised as he sat alongside fellow leading figures on the education-centered panel.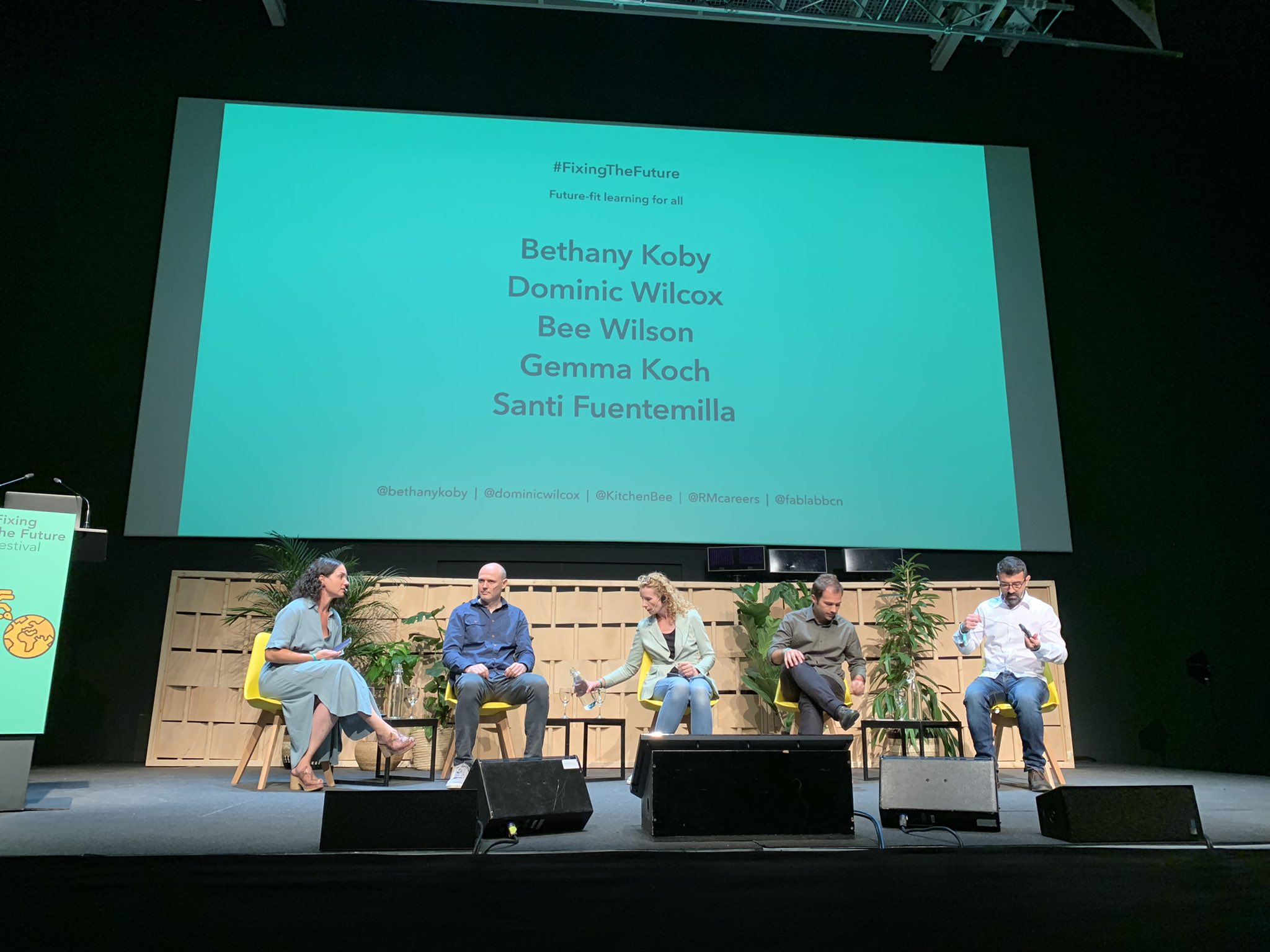 Dominic spoke of the need to listen to and acknowledge children's ideas and how in inspiring them to invent, they can answer the call to create innovative solutions to the world's problems. Emphasising STEM education in schools helps to engage them in fields of science and engineering, fields that can lead them into inventing new objects and trailblazing ideas. They can develop new technologies and build the confidence in doing so if we take note of their ideas as children. They can shape the future.
During a workshop at the festival, Dominic showed off some invention prototypes to inspire the children and families in attendance. Included was The Worry Shredder, an invention by Thomas, age 8, from London. It was brought to life by the maker Gareth. The Worry Shredder shreds your worries before printing out solutions and even gives you a chocolate for your troubles! This kind of invention demonstrated to the children how they can take their ideas in a humourous, bonkers direction, whilst still considering more serious subjects like mental health.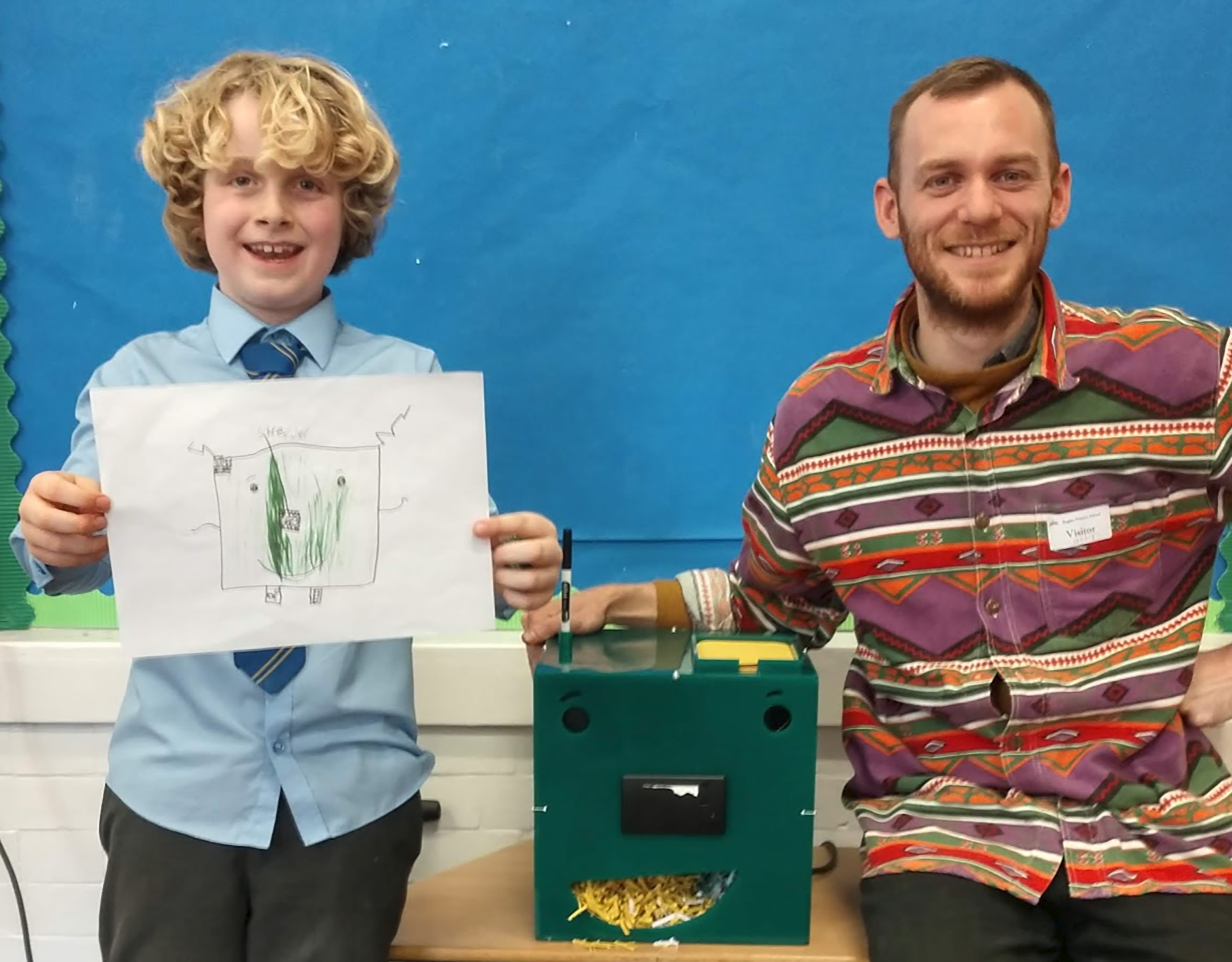 Dominic also shared how Little Inventors works, that we often present a themed challenge with our audience, thereby offering direction for the children as they consider the various aspects of a topic, such as ocean health or recycling. He described the process of making the ideas real, how we work with talented artists and makers to bring the invention to life through various technological and artistic mediums. The little inventor is involved every step of the way and gets to experience the magic of making their idea a reality!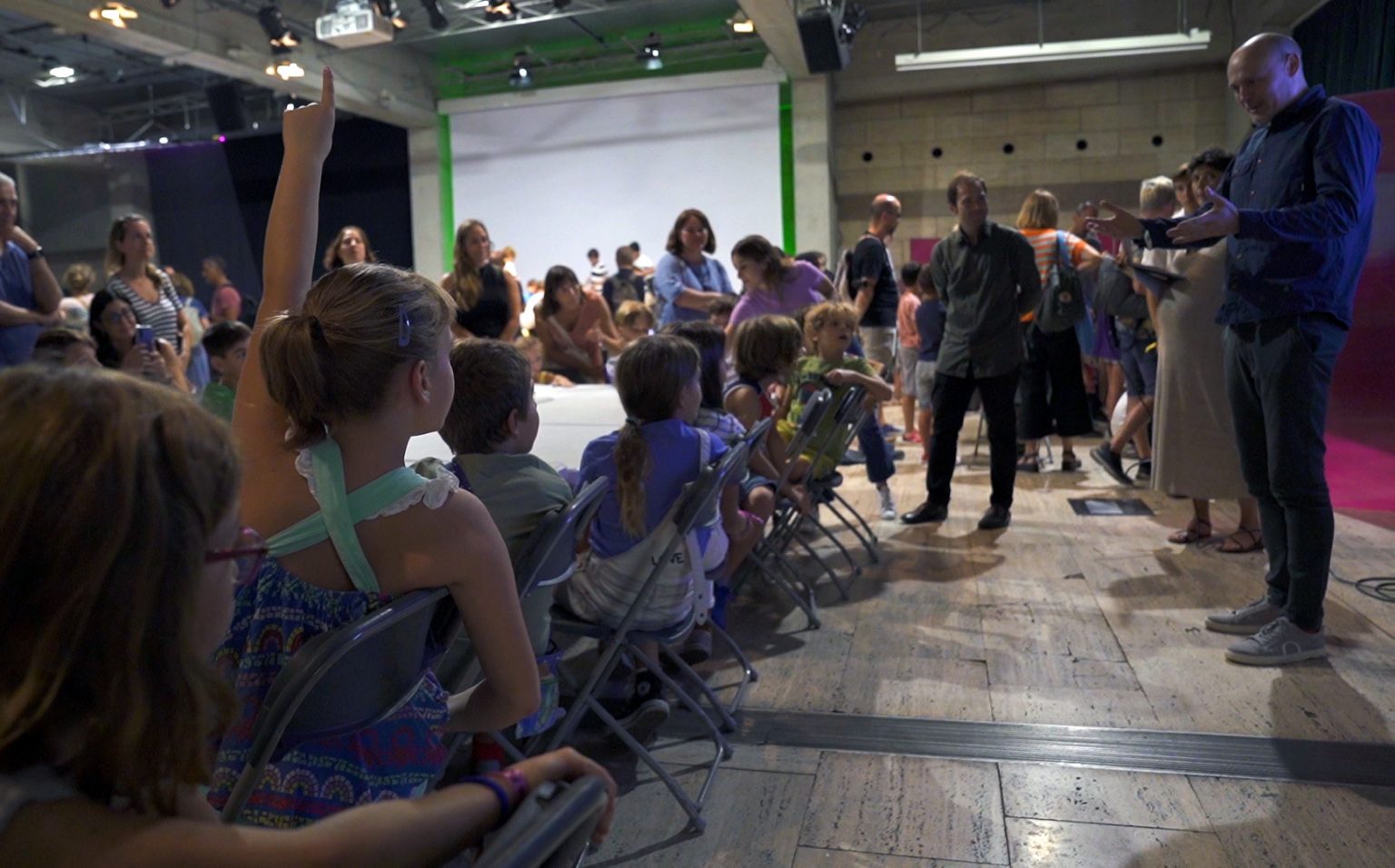 Thank you to Fixing the Future for inviting Little Inventors to the festival and bringing Dominic's expertise to such a worthwhile event. Follow us on Facebook, Instagram, and Twitter to stay up to date with our projects and events. Also, check out our Ideas page for the latest inventions sent in by little inventors across the world!