Purse chair
Maanvi • Age 10
Vancouver – BC, Canada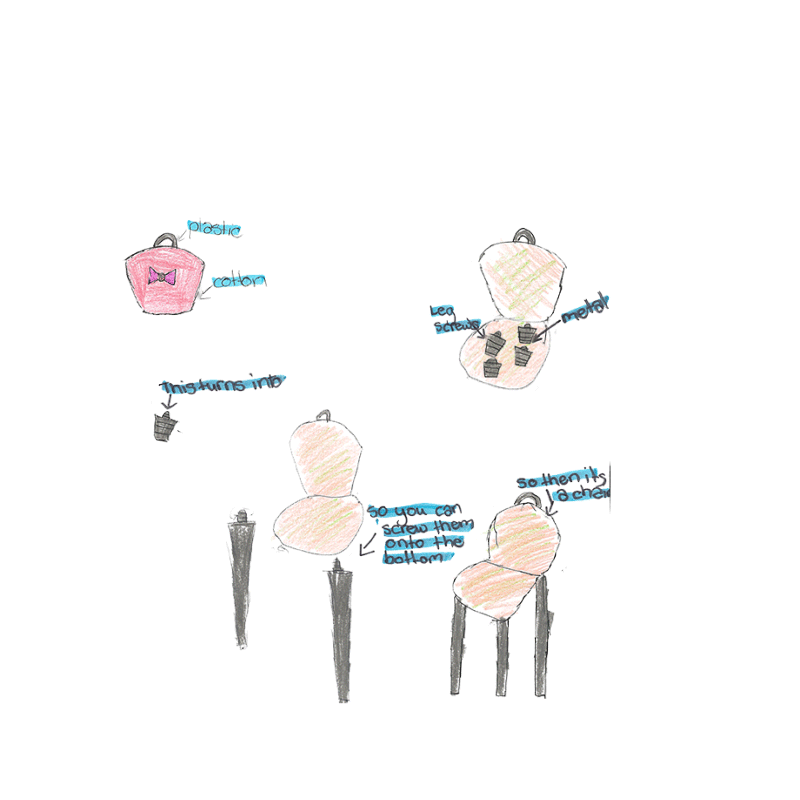 This idea has been made real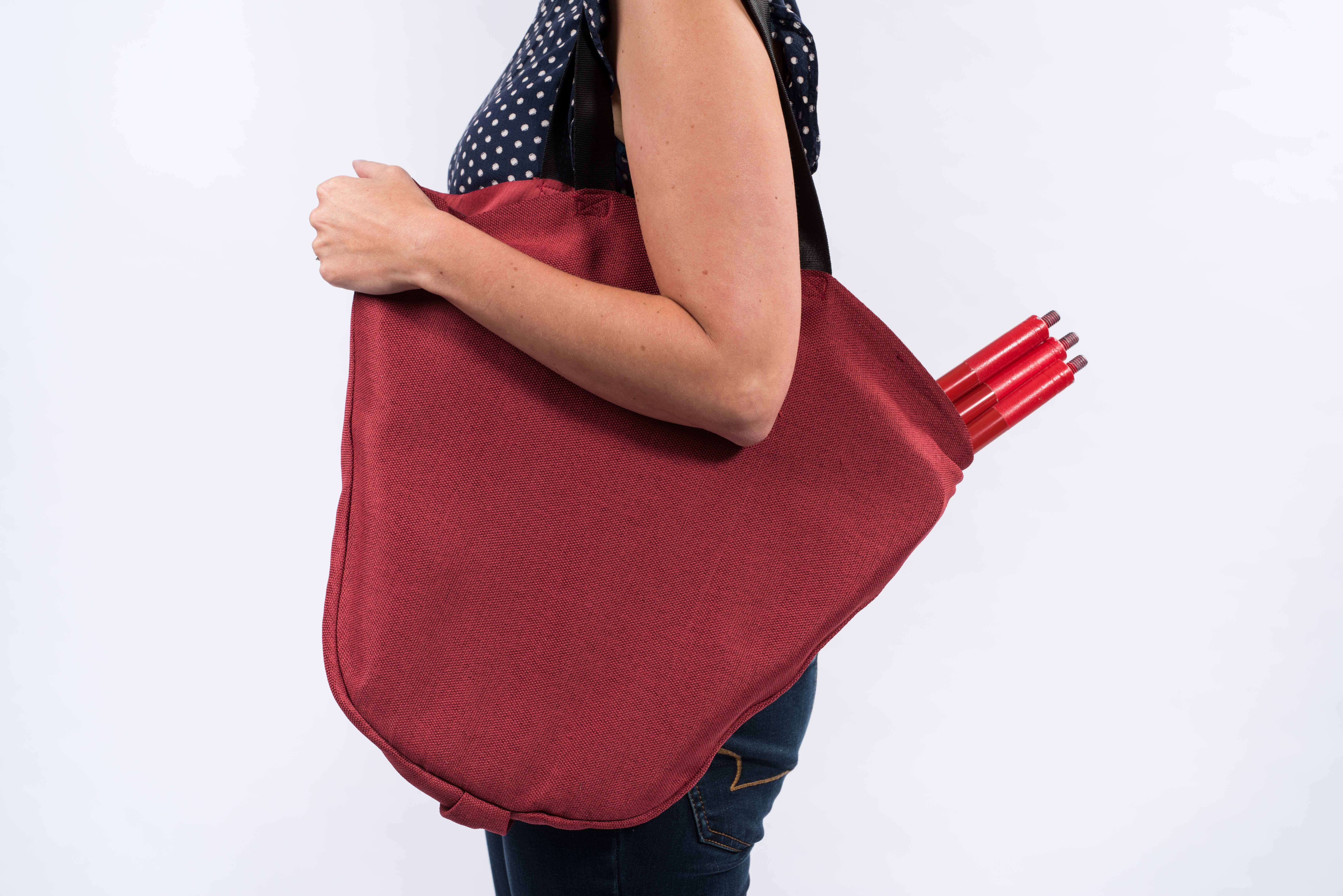 Purse chair in purse form.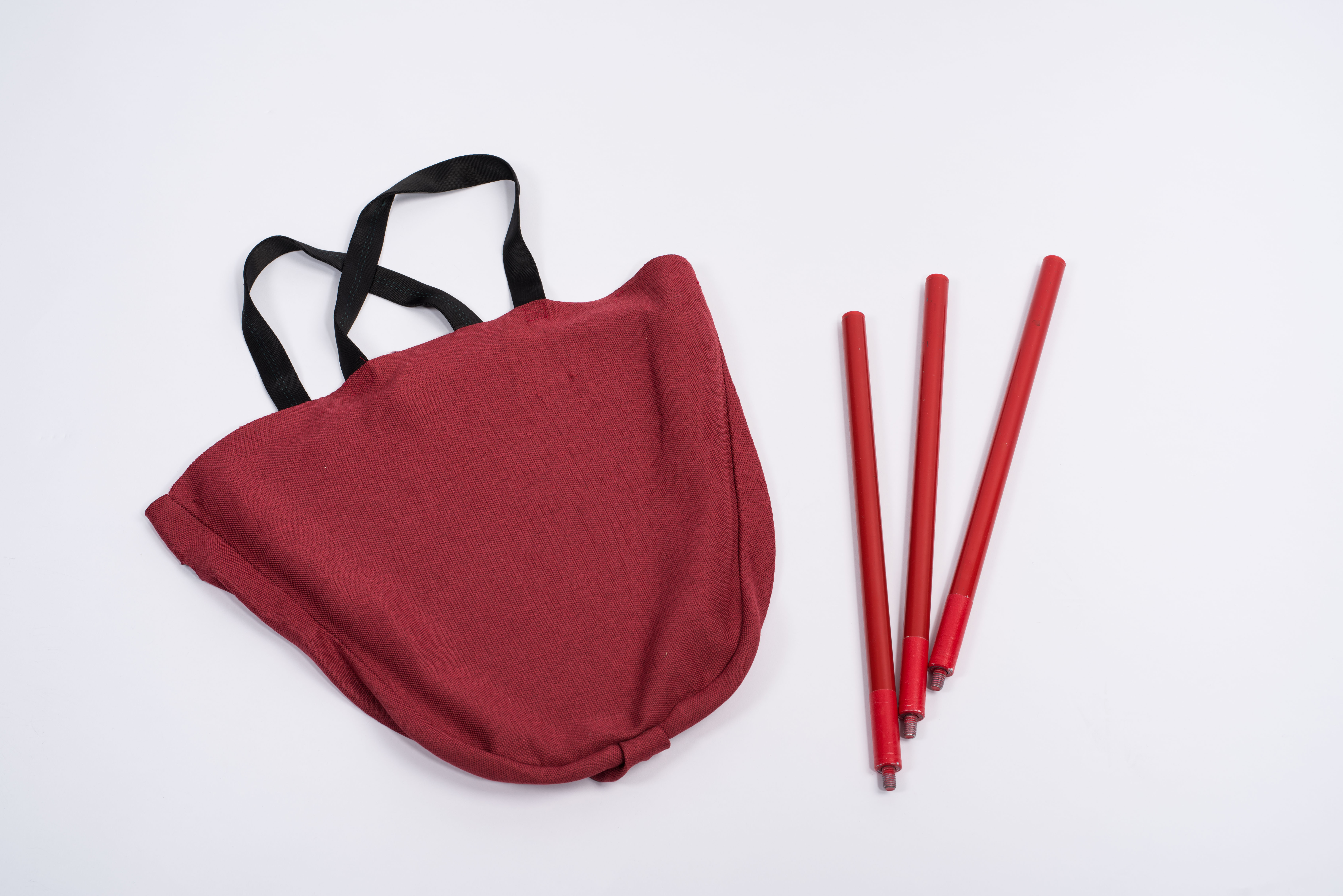 Components of the finished Purse chair.
Made by Andrew Aitken at Makerlabs
Andrew is a design engineer whose skills include mechanical design, 3D modelling and taco manufacture, he works at Makerlabs, in Vancouver. This maker space was born out of a vision of creating the best possible space for making. It offers access to digital and traditional tools, studio spaces and fabrication services.
Andrew says: 'Who doesn't love a good sit? The purse chair is an selfless invention that reminded me of the importance of a good imagination. Maanvi's brief was very well communicated with good notes and drawings...'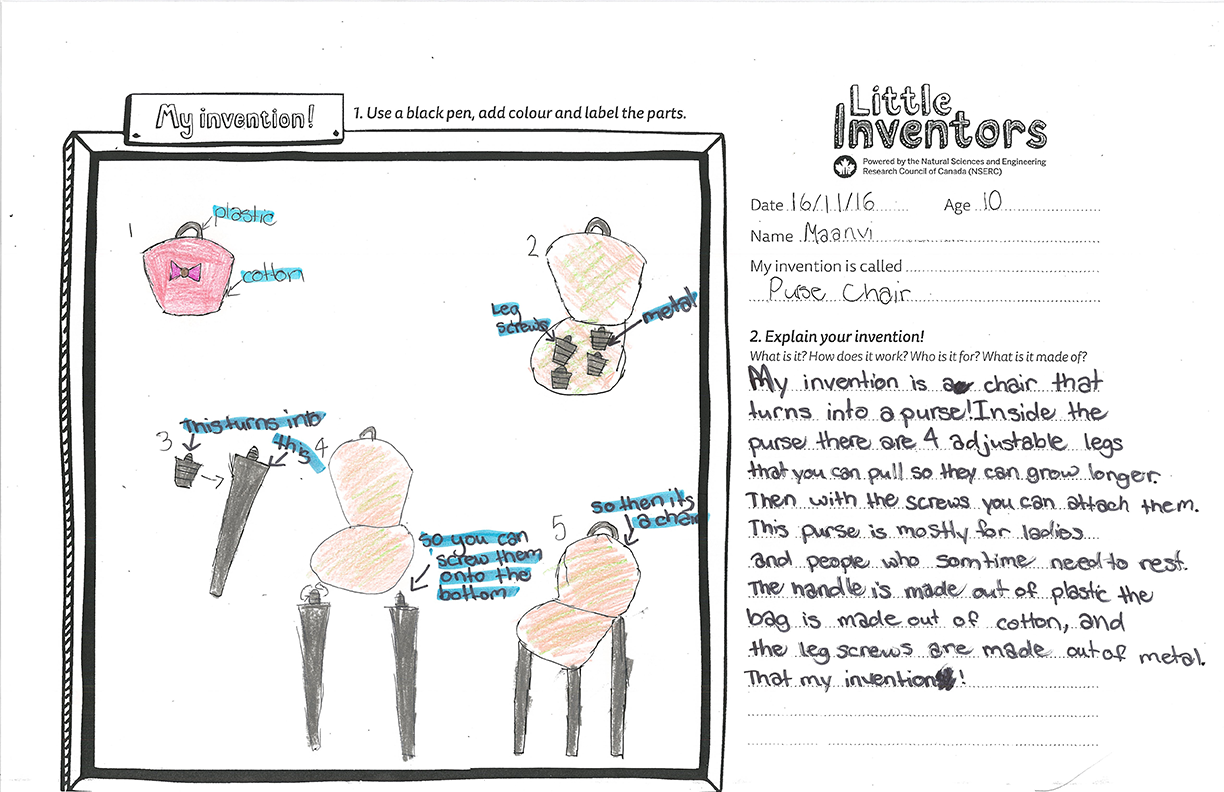 Maanvi's original drawing of the Purse chair invention.
'...Maanvi showed great intuition for the materials for this design - we didn't have to change a thing. A plywood base provides the frame of the chair while steel legs screw into the structure to transform it into a chair. A custom designed purse is designed to prevent objects spilling out when in chair mode.'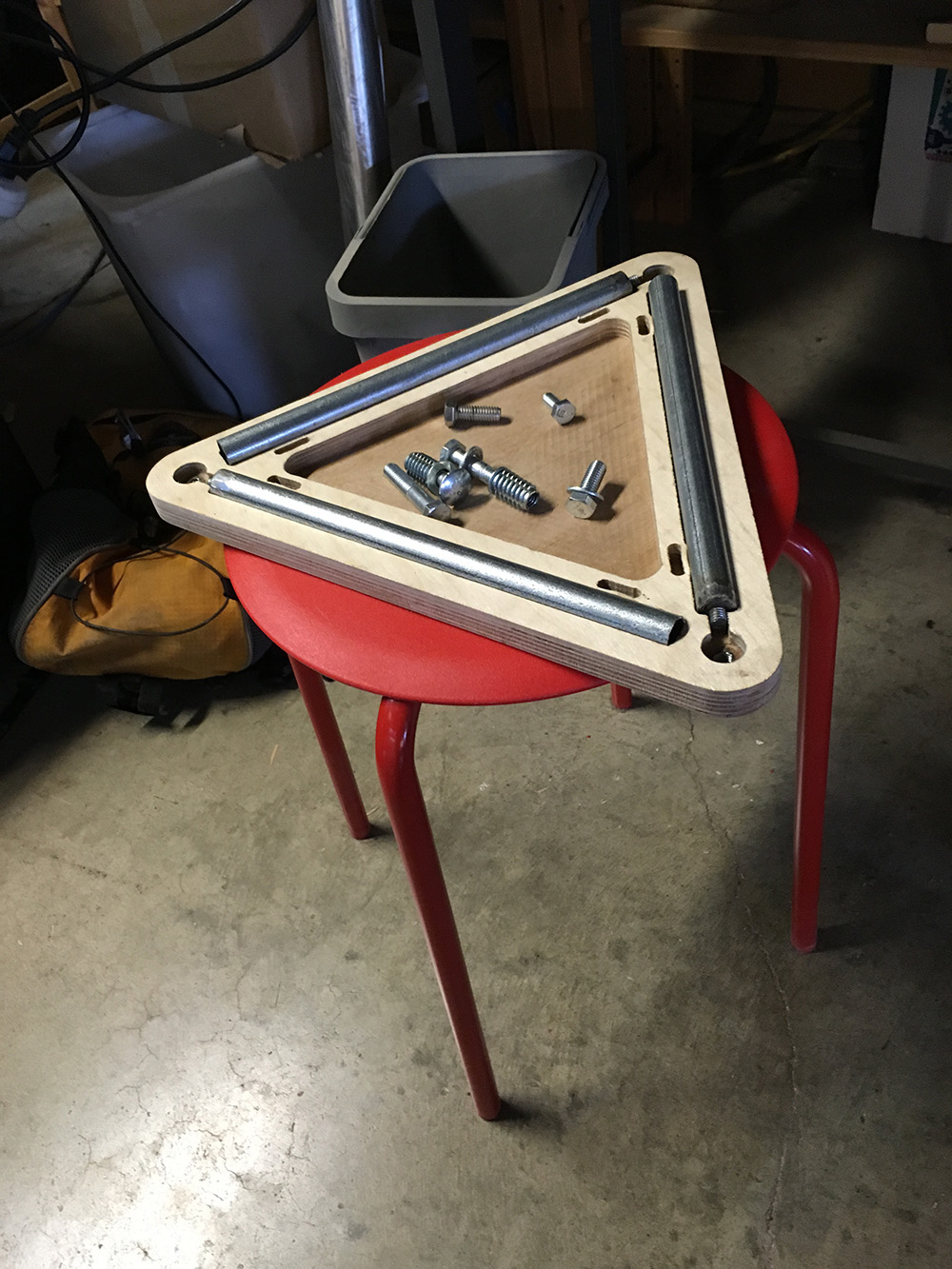 How the Purse chair is made.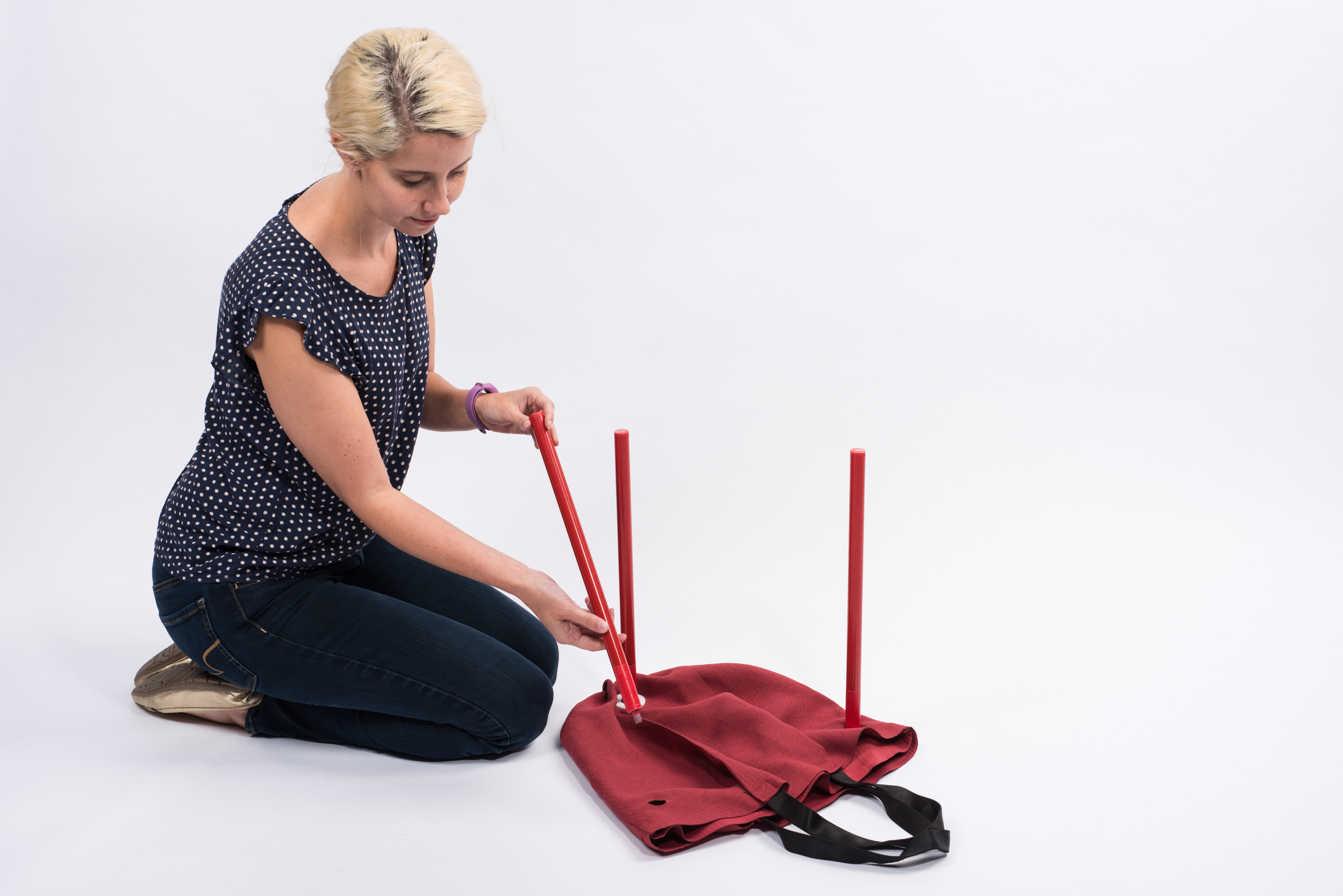 The Purse chair is simple to assemble.
It is stylish, and comfy too!